December 16, 2019
Another Glance at our New Release! Sneak Peek Day 4!

Hello Heffy Doodlers and welcome to Sneak Peek Day 4 for our January 2020 release! If you missed our other sneak peek days, here are the links for you!
Sneak Peek Day 1
 Sneak Peek Day 2 
Sneak Peek Day 3
Tomorrow will be the last day of sneak peeks and from December 18th we will have Full Product Reveals here on the Heffy Doodle blog!
On December 20th pre-orders will open and any pre-order between December 20th and January 3rd will receive the exclusive Sweet Stuff Stamp Set for FREE!
Santa is still accepting wishlists, we are told, so you might want to take advantage! 😉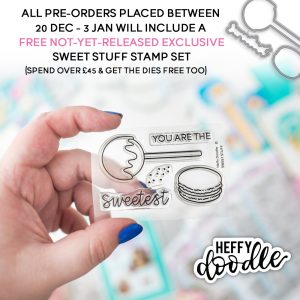 And now let's go ahead and have a look at today's sneak peeks!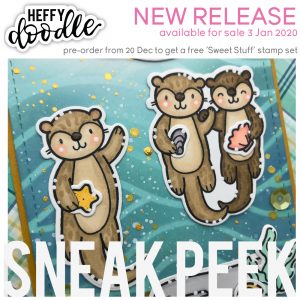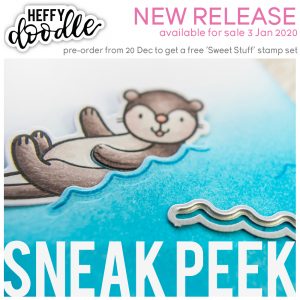 First up, we have the Otter Side stamps. There are never enough cute critters in one's stash and these will be a great addition to yours! A wonderful range of images that will work for any occasion – including masculine cards! The coordinating dies feature inner cut lines and include a fun wave die for your otters to merrily splash in the water! Otterly adorable!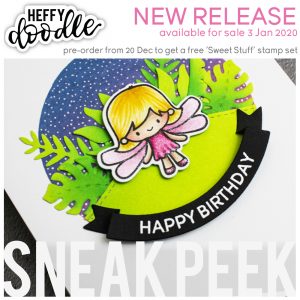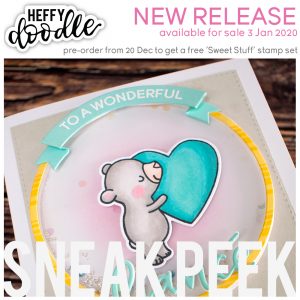 The next stamp set for today is the Roundabout Sentiments, featuring greetings to cover a wide range of occasions! Combine it with the new Curved Banner Die to spice up your cards even more!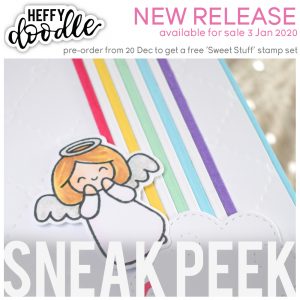 The new More Strips of Ease Dies will help you create the perfect sentiment banner every time and can also be use to create decorative elements in your cards! Another great essential die set in our release!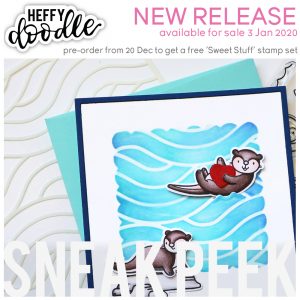 It's now time to take a look at some more of the new stencils! The wave to me stencil works great with our Otter Side stamp set, and it is also the perfect design to create abstract backgrounds on your cards!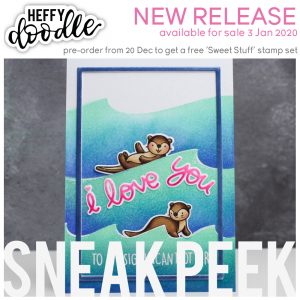 The design of our new Stormy Seas stencil allows you to tuck your cardstock between the individual waves, for a super easy application of your ink, pastes and mixed media products! Another fun addition to our scene-building range of stencils!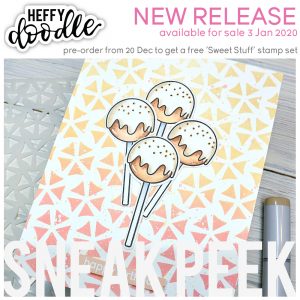 The Crazy Kaleidoscope stencil is another great stencil for abstract backgrounds that will work on pretty much every card theme! Add an ombré ink blended effect for an even prettier look!
So, what did you think of today's sneak peeks? Let us know in the comments below and, if you like, you can share this post with your friends, too and let them know about our new release!
Remember to come back tomorrow for our last day of sneak peeks and check out  Day 1, Day 2 and Day 3, if you haven't already! And one more reminder that any pre-order placed between December 20th and January 3rd will receive a Sweet Stuff stamp set for free!
See you tomorrow for Day 5!