December 13, 2019
Another Otterly Awesome Release is on its Way! Sneak Peek Day 1!

Hello Heffy Doodlers! Exciting news here on the Heffy Doodle Blog today, as a new, otterly awesome release is coming soon! Stay tuned for five days of sneak peeks starting today, followed by three days of full product reveals!
We have 52 new products for you and, with Christmas around the corner, this is the perfect chance to write your letters to Santa…we know for sure that you are on the nice list! 😉
After our Reveal Days, on December 20th, pre-orders will open and as always with every pre-order you will get a free stamp set! Look how adorable the Sweet Stuff stamp set is! You're  definitely in for a treat!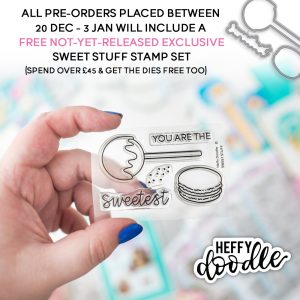 Remember to come back every day for more sneak peeks and, if you like, share the news with your friends and leave comments letting us know which your favorites are! Let's get started!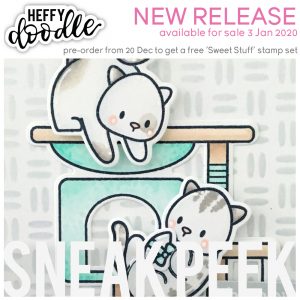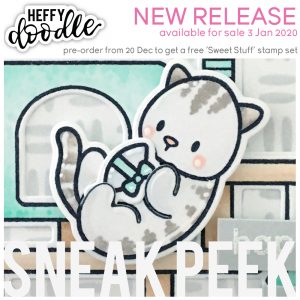 First, we would like to introduce the Purrfect Day stamp set!  This set is full of adorable images that you can use to create cards for your best fur-ends! It comes with a set of matching dies, which have internal cut lines, too! This way you can get even more creative with the different elements in the set!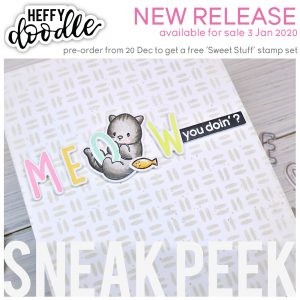 Stencils always come in very handy to create quick and unique backgrounds, and the Wonderfully Woven is no exception! As you can see, it is the purr-fect match to other products in our release!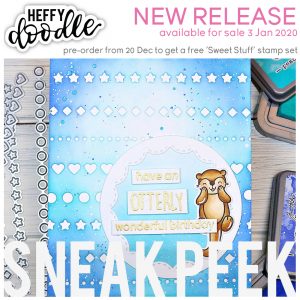 Speaking of backgrounds, our new Lovely Little Borders will add a fancy decorative touch to your cards!  With lots of shapes to choose from, this is definitely a must have essential die set!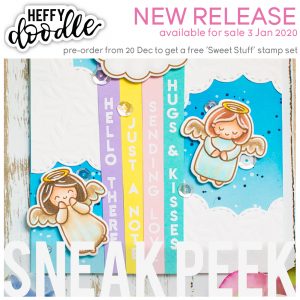 Another craft-room-essential are sentiment stamps, and the The Down the Line set includes greetings to cover many different occasions! You can use the sentiment by themselves or pair them for a cascade of handmade crafty hugs!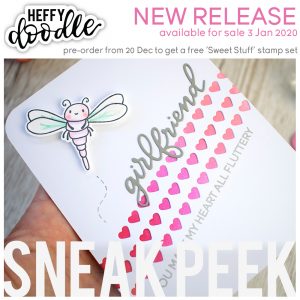 Next, we would like to give you a peek at some of the word dies in this release. Let's start with the Girlfriend Heffy Cuts…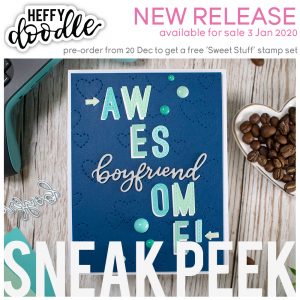 …and the Boyfriend Heffy Cuts. You can use them with stamped sentiments or with our alphabet dies to create personalized greetings on your cards!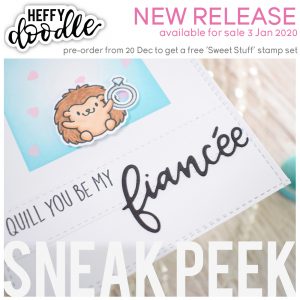 It's all about love with our new Heffy Cuts!
The Fiancee Heffy Cuts will be a great ally for your very special occasion cards! You can also snip off the final e and get the word fiancé instead.
If you or your loved one have already said "YES!" we also have the new Wife Heffy Cuts…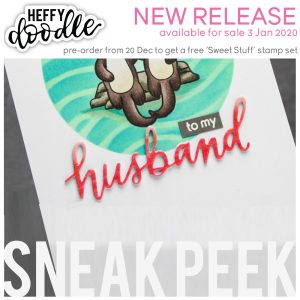 …and the Husband Heffy Cuts!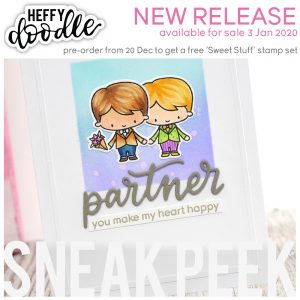 The last word die for today is the Partner Heffy Cut. As you can see, there is something for everyone in this release!
All the word dies feature the same pretty and elegant hand-lettered font, so that you can also easily combine them with each other!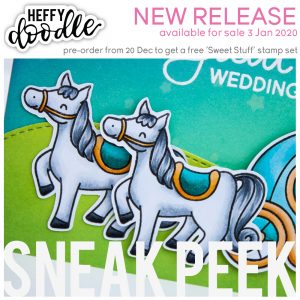 Last but not least for today is the Hay There stamp set. This was a freebie with our previous release and is now available for purchase to everyone! YAY!
Remember that with the new release every pre-order will receive the Sweet Stuff exclusive stamp set for free!
That's it for day one of the new release sneak peeks! Thank you very much for joining us and don't forget to come back tomorrow for more!