December 14, 2019
More Cuteness on its Way! Sneak Peek Day 2!

Hello Heffy Doodlers! It's time for more sneak peeks of the upcoming release! YAY! Today is Day Two of our five Sneak Peek Days, which will be followed by three Full Reveal Days and the opening of  Pre-Orders on December 20th! If you missed Day One you can find it here and don't forget that any pre-order placed between December 20th and January 3rd will receive a FREE Sweet Stuff stamp set!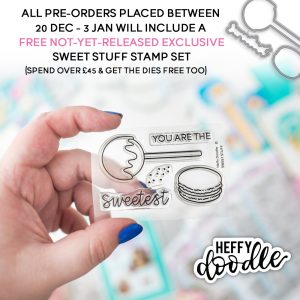 Ready for more peeks? Let's get started!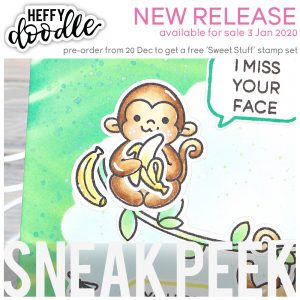 First we have our new Chimply the Best stamp set, a great set to create some cute and fun masculine cards! The stamp set comes with coordinating dies, that feature inner cut lines, too! Chimply adorable!
Create stunning backgrounds with the Fancy Foliage stencil! You can use it with inks, pastes and sprays and it also pairs perfectly with the Chimply the Best stamp set!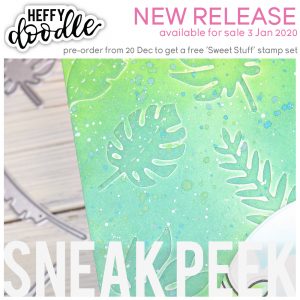 We are wild about the new Amazonian Leaves Dies and we are sure you will be too! You can use them on your scene cards or to create stunning dimensional card backgrounds! Or you can go bananas and and combine them with the Fancy Foliage Stencil and the Chimply the Best stamp set for some really fun cards!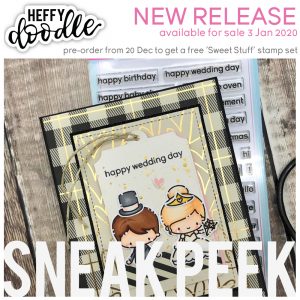 Handmade cards are a way to send a heartfelt message to our loved ones, and with the Classic Sentiment Stamps you'll never be lost for words! The set features sentiments for all occasions in a clean font that will match every card style!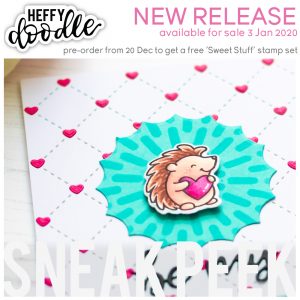 Cover dies are perfect for some quick cards with a wow effect! The Quilted Hearts Background Die will create a subtle and elegant pattern on your cards. Add a cute image and a sentiment and you are good to go!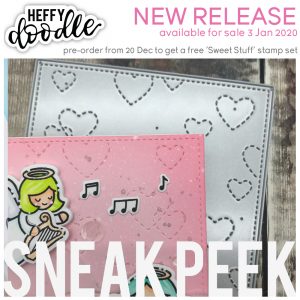 Love is in the air with the new Stitched Hearts Background Die! Use it to die cut some colored cardstock and lightly blend some ink on the panel edges for a super pretty card background!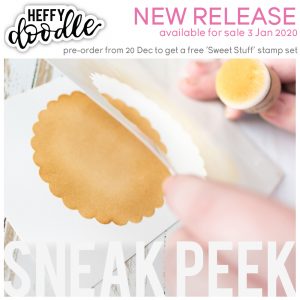 Next up is the Masquerade line of stencils. We have four new stencils that will help you create the perfect focal point your card panels!
We have the Scalloped Circle Masquerade…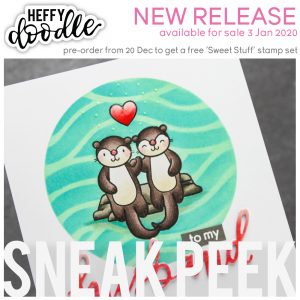 …and the Circle Masquerade Stencil, too. You can combine them with other stencils to create even more interest on your cards!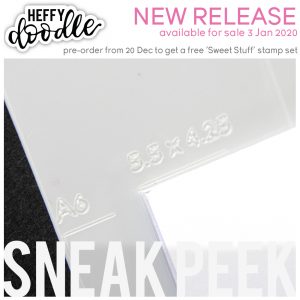 Next is the Square Masquerade Stencil and, as you can see in the picture above, the Masquerade stencils are etched for the perfect positioning every time. Portrait or landscape, metric or imperial card sizes, we've got you covered!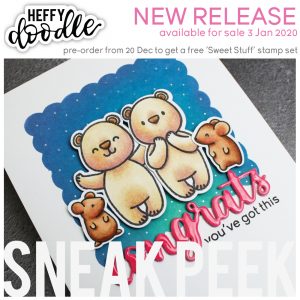 The fourth stencil in our Masquerade collection is the Scalloped Square Masquerade Stencil. Trust us, once you try them, you'll never want to craft without them!
And this is a wrap for Sneak Peek Day 2! Make sure to check out Day 1 if you haven't already, and remember that any pre-order placed between December 20th and January 3rd will receive a FREE Sweet Stuff stamp set! Feel free to share the news with your crafty friends and let us know what your favorites are from today's sneak peeks!
Catch you guys tomorrow for Day 3!