December 15, 2019
Halfway Through Our Sneak Peeks! Welcome to Day 3!

Hello again, Heffy Doodlers! We are already half-way through our Sneak Peek days and we are very excited to show you more products from the upcoming release! In case you missed them, you can find Sneak Peek Day 1 here and Sneak Peek Day 2 here!
Also, don't forget that after our Sneak Peek Days we will have three days of Full Product Reveal Days and then pre-orders will open on December 20th! During that time, until January 3rd, all pre-orders will receive a Sweet Stuff stamp set for FREE!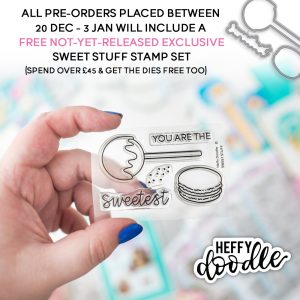 Alright! Let's get started with the Sneak Peeks, shall we?!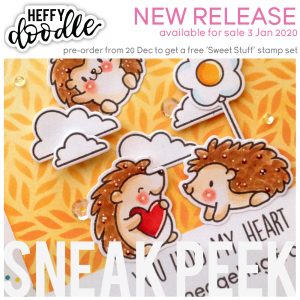 The first product we want to show you today is the new Quill You Be Mine stamp set! We are in Hedge-hog Heaven with these adorable critters and we are sure you will be, too! Like all our stamp sets, the Quill You Be Mine comes with matching dies that you can use to cut out all your images!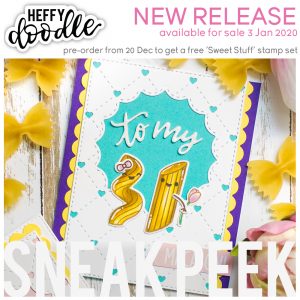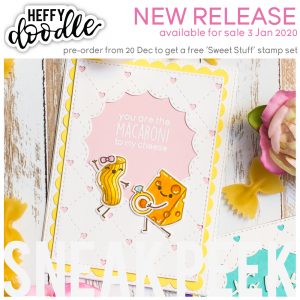 The cardmaking world is full of pasta-bilities with our new Pasta La Vista stamp set! Add smiley faces and tiny arms and legs to your macaroni and your cards will be as cute as can be! The Pasta La Vista stamp set has coordinating dies, too!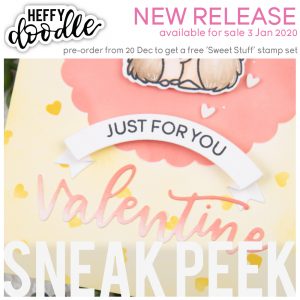 Sprinkle love around with our Heart Confetti Stencil and create sweet background on your cards! This stencil pairs perfectly with so many of our new products, and the previously released, too!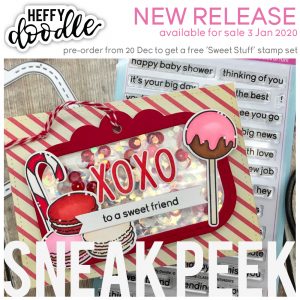 Remember we told you you'd never be lost for words with our Classic Sentiment Stamps? Add in our More Classic Sentiment Stamps and you'll have sentiments for every occasion! The font style is clean and neat, and the size is perfect to stamp your sentiment on die cut banners!
We also have some more word dies to share with you today!
The To My Heffy Cuts will work great with sentiment stamps and with the other word dies from the new release. The lovely lettered font will add a really elegant touch to your cards!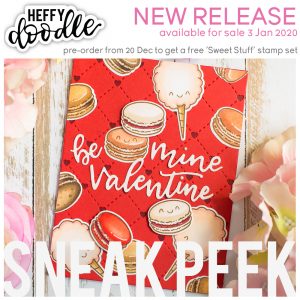 Next, we have the Valentine Heffy Cuts. These too feature a pretty lettered font and can be paired with other word dies in our range to create custom greetings!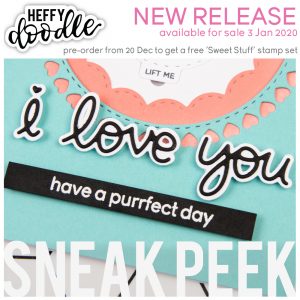 The third word die set and last product for today is the I Love You Shadow Heffy Cuts. The set features a die that cuts out the greeting I love you and one that cuts a sentiment outline! How fun!
Can you believe we are already at the end of day 3 of our Sneak Peeks? Time flies when you're having fun!
Remember to come back tomorrow for more sneak peeks and to check out Day 1 here and Day 2 here, if you haven't already!