June 19, 2021
VIDEO – Sliding Happy Birthday Card
Hello there my stamping friends, Carrie Rhoades here today, sharing an interactive slimline birthday card. The balloons are lifting the sentiment up up and away, with the help of a slider.
You can see this card come together in the video below.
If you can not see the video up on this screen, you can also view it HERE on the Heffy Doddle YouTube channel.
Now, let's take a closer look at today's card.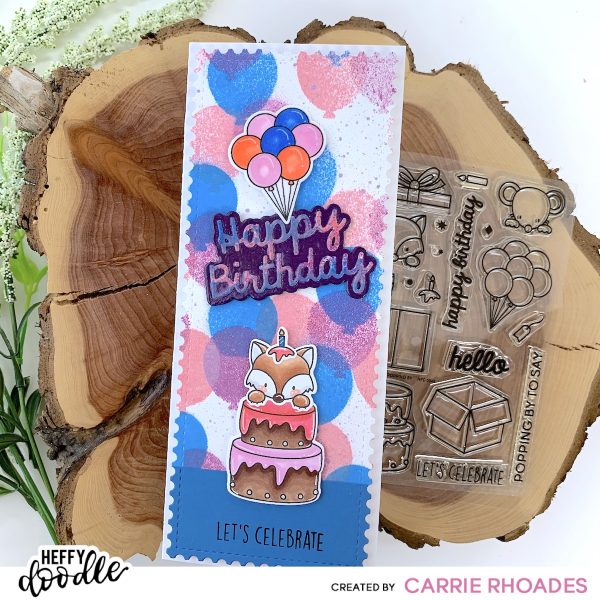 I started today's card with a stenciled balloon background, using the Balloon Room Stencil and a few Distress Oxide Sprays. I used Worn Lipstick, Seedless Preserves, and Salty Ocean Distress Oxide Sprays to make the background. Using sprays on a stencil is my current fave. I also used a scrap of card stock to pick up excess ink off the stencil and then used that piece to die cut my Happy Birthday sentiment.
The sentiment and balloons are the sliding part of the this card. I attached them together and then to a penny slider that moves along an opening I created using the Straight Slider die set.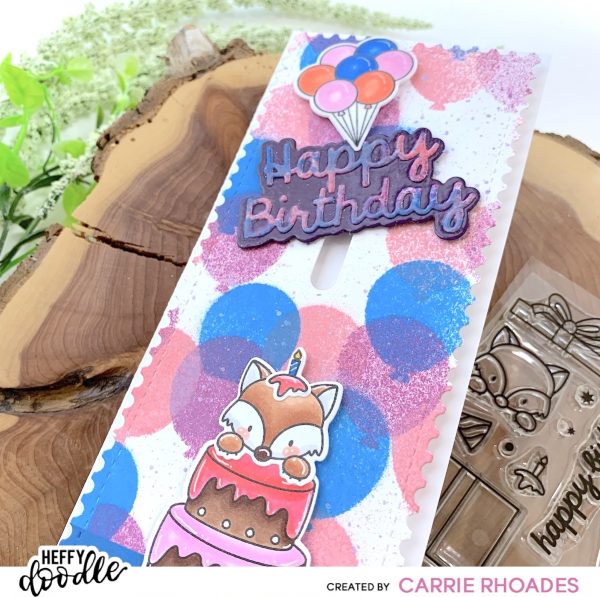 When the recipient tilts the card the sentiment and balloons move up and down.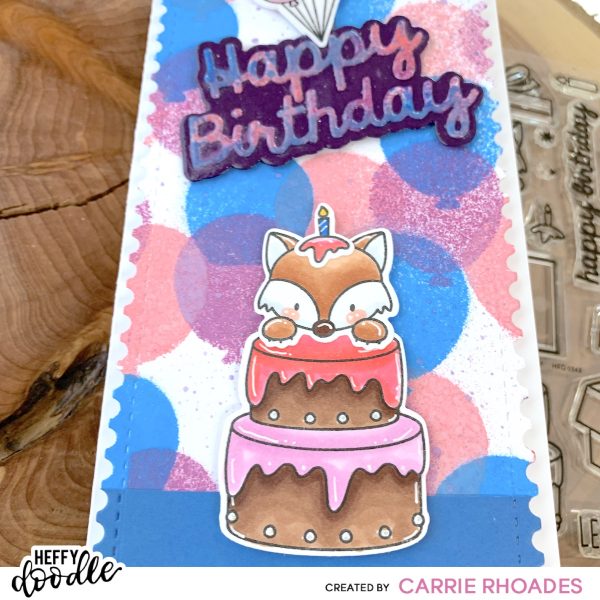 The balloons and the fox popping up out of the cake are all from the Popping By Stamp and Die set. I also used the mouse, popping out of the present to add something fun to the inside of the card.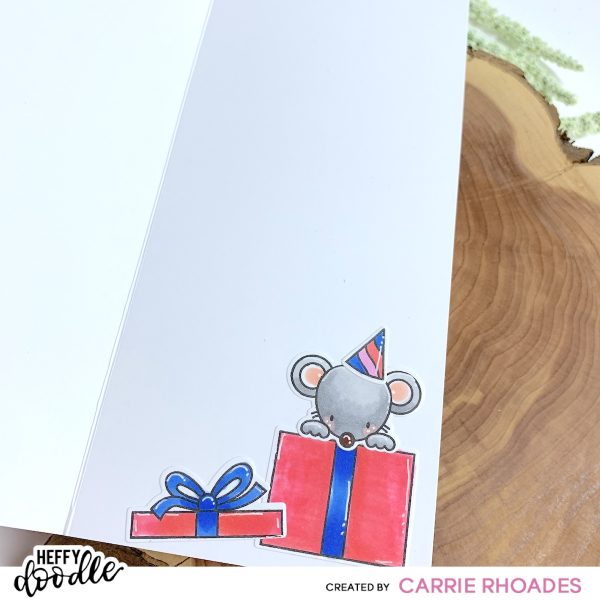 I love creating birthday cards with a bit of a surprise and an interactive element always delivers.
Thank you so much for stopping by! If you like this card that has to the balloon lifting up the sentiment you should also checkout my Slide Up House card!
Happy Stamping
Carrie