August 23, 2017
Rainbow Ele-hugs & A Shipping Update!
Hello Heffy Doodlers,
We have a few things to share today! Let's make a start with some inspiration! Here's a fun card that is shared over at Hungry Heffy Crafts.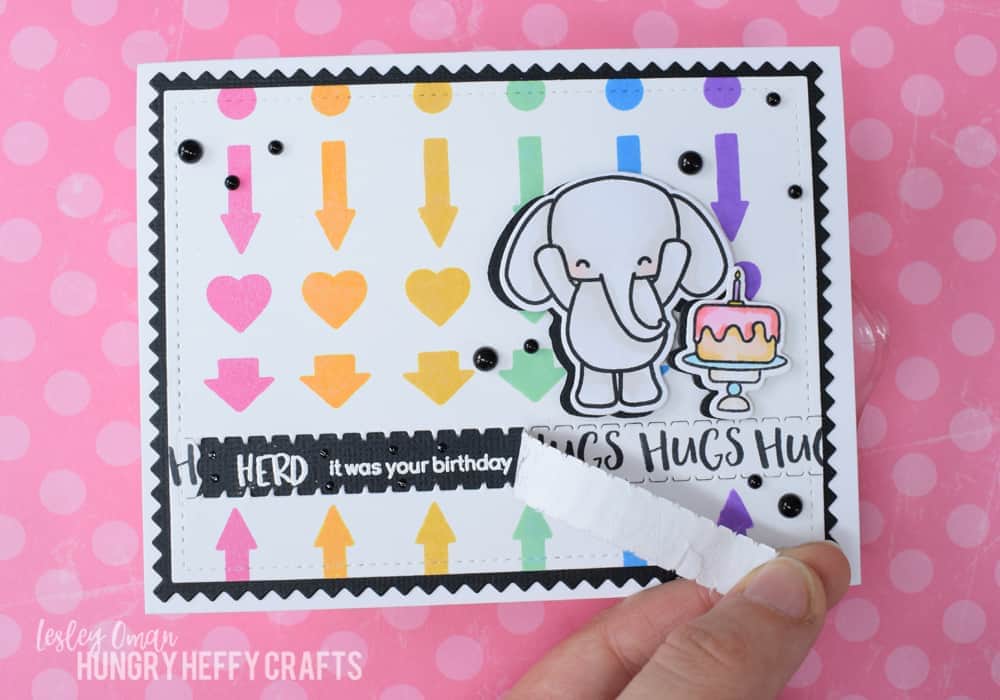 This card was inspired by the Rainbow Maker class over at Online Card Classes. The bold colourful images are from the Interactively Yours stamp set, and the repeat stamping was made super easy by using the MISTI tool and Distress Oxides.
The hugs message is from the Unbearable Without You set, and the hidden message and the stamped die cuts are from the Elephant of Surprise set! I love the way the black makes the white card and colourful stamping really POP!
Hop on over to the Hungry Heffy Crafts blog for more details and more photos of this project.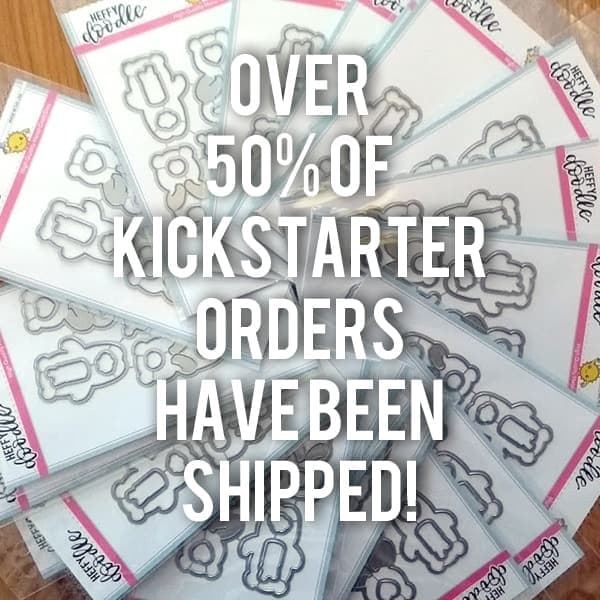 MORE GOOD NEWS!
It's half way through the week, and y'know what else? We are more than half way through shipping out deliveries to our Kickstarter supporters! Can you believe it!
We are delighted that everything is on track so far, and we have even noticed on Instagram that some people have been receiving their happy mail!
Here's a photo from Heffy Doodler Michelle Daigle who was bouncing with glee when her package arrived earlier than expected.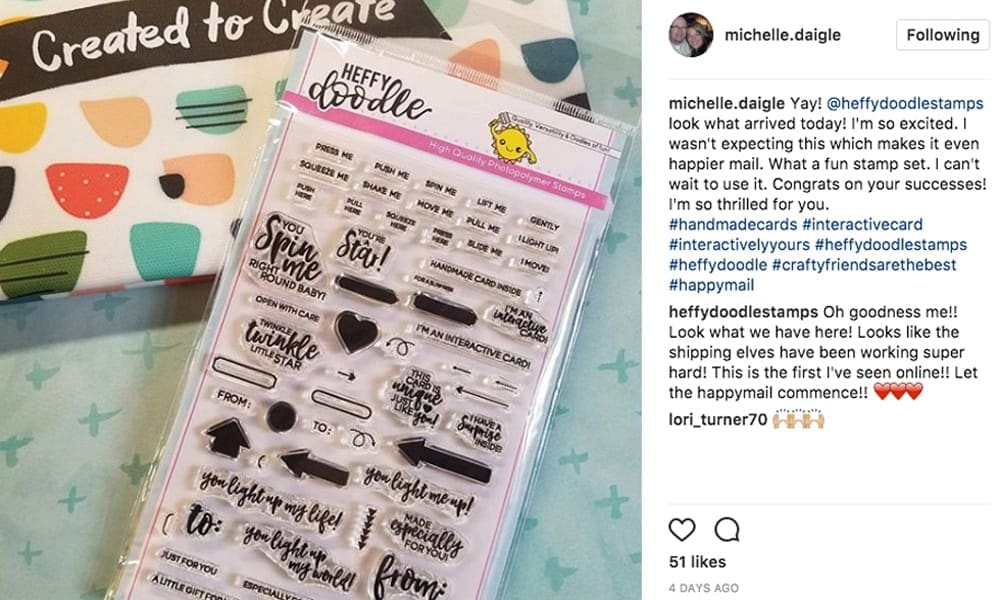 We hope to get the rest of them on their way within the next week, but will of course keep you guys updated. So Heffy Doodlers, keep an eye on your mailboxes – your package may indeed be on its way!  And please tag us in your posts when your happy mail arrives! WOOHOO!
This also means that shipments are on their way to retailers too, for a list of retailers – take a look at this blog post from a few days back.
HAPPY CRAFTING!