October 16, 2020
#OwlPost with Davina


Hello to everyone! Today I'm sharing a little magical happy mail, via OwlPost. If you follow me I'm  pretty sure you know that I love Harry Potter, and take every opportunity to make a HP related project. Here in the States, we make a much bigger deal out of Halloween than in other parts of the world, so October posts for me are almost always Halloween themed. I don't have many sets from Heffy Doodle that work well with Halloween, so I had to turn up my creative juices.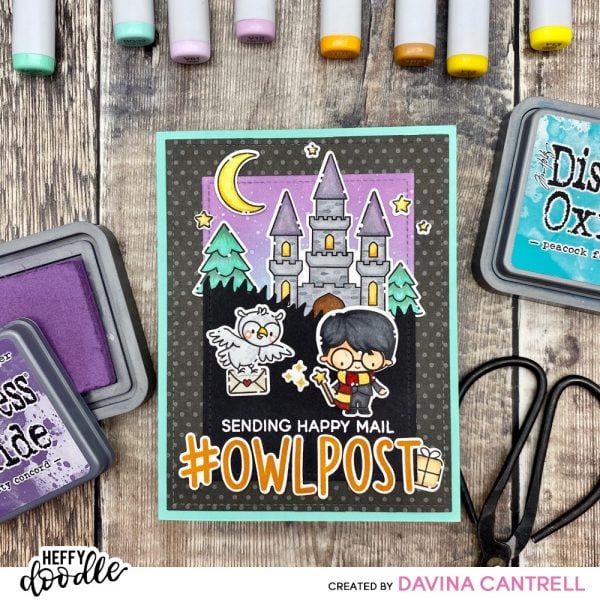 My mind quickly turned to Harry Potter, and how I could create the scene I wanted. I selected the groom from Happily Ever Crafter and found a little penguin with a scarf in a set called Wanna Build A Snowman. I stamped the would be "magician", the castle, and even the veil at a failed attempt at a cloak.  I colored my stamped images with copic markers, using colors from this months Color Snapshot, and fussy cut the scarf from the penguin. After fiddling with trying to make a cloak, I gave up, and decided the scarf would cover enough of the tuxedo to work. I used a circle template and a multi liner in size .5 to draw the glasses over the colored face. Once assembled, added the little star wand from the tooth fairy set Absotoothly Awesome.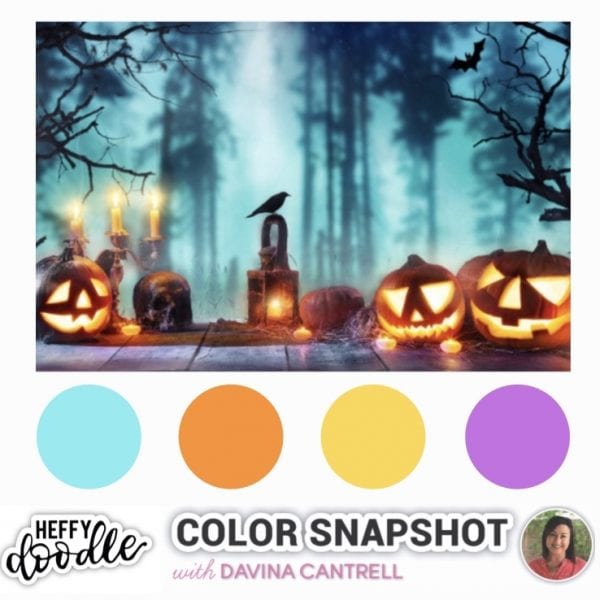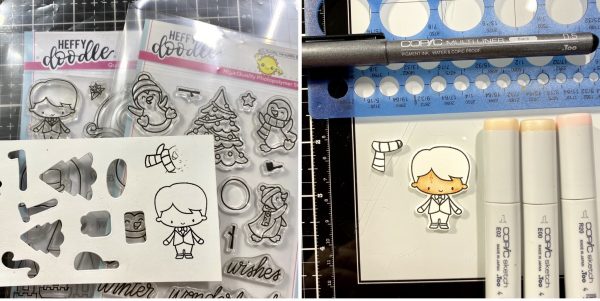 I colored the castle with hints of purple, and the pine trees from Santa's Village in shades of aqua with a few purple flicks for shadows. I stamped some owls, stars, and moon from Hootiful, and a couple of Owl Post items from Happy Happy Mail.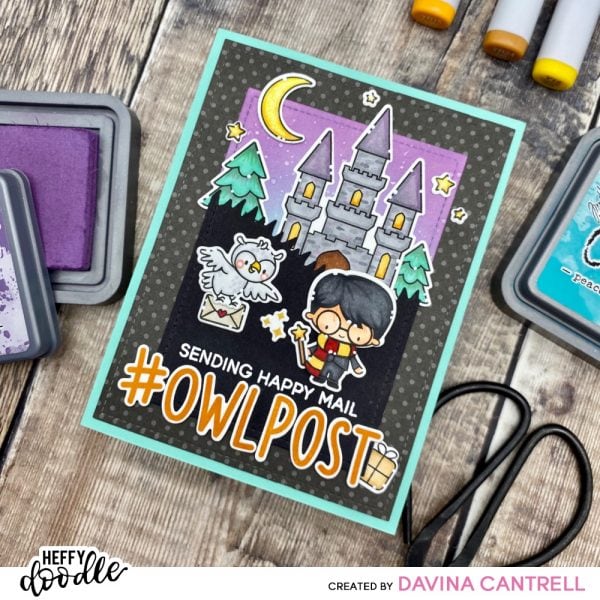 I cut a Bristol Smooth Cardstock panel and inked it in purple that fades into aqua. Then I layered a grassy panel over top to creat a hillside. After mounting this layer onto black polka dotted paper, I adhered my images to the scene, leaving enough space to add a sentiment at the bottom. I stamped #Owlpost  in orange ink using the Rascal Alphabet and dies. They are perfect for creating your own sentiments and the font is so fun.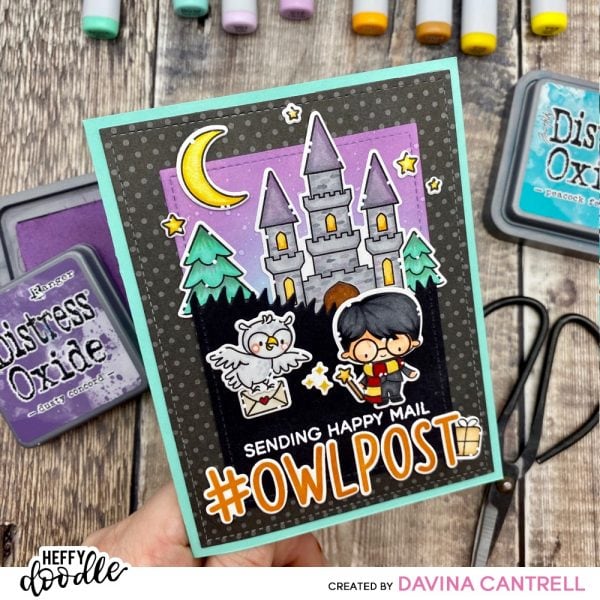 I adhered all of these layers onto a fun aqua cardbase and I love the way this turned out. Thank you so much for stopping by. I hope you play along with the current color snapshot colors and bring a little magic to your day, Davina