June 20, 2020
More Pawsomeness Coming Your Way! Sneak Peek Day 4!

Hello Heffy Doodlers and welcome to Sneak Peek Day 4 for our Summer Release! If you missed any of the previous sneak peek days, here are the links for you!
Sneak Peek Day 1
Sneak Peek Day 2 
Sneak Peek Day 3
Today is last day of sneak peeks and starting tomorrow, June 20th, we will have Full Product Reveals here on the Heffy Doodle blog! WHOHOOO!
Pre-orders will open at the end of our Reveal Days, on June 24th, and any pre-order placed between June 24th and July 3rd will receive the exclusive, not yet released Lil Lighthouse Stamp Set for FREE!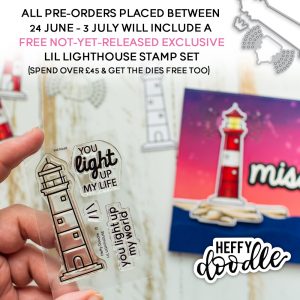 Alright, guys! Time for more sneak peeks!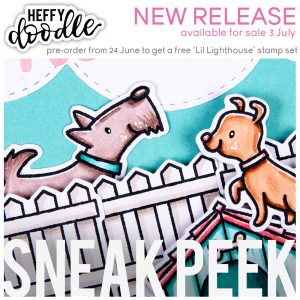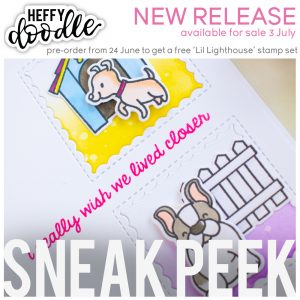 If you got excited for the Hot Diggity Dog stamp set, get ready for more canine cuteness with the Who Let the Dogs Out Stamp Set!
Create fun cards with this set and use the Who Let the Dogs Out Dies to cut out all your images!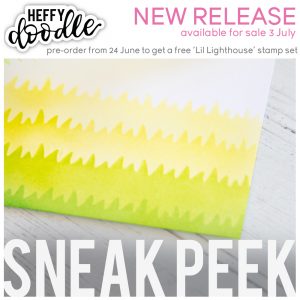 The Green Fields Stencil is the next addition to our scene building line of stencils! Blend your inks through the stencil to create grassy hills! You can also use the stencil to create hills! So many possibilities with just one stencil!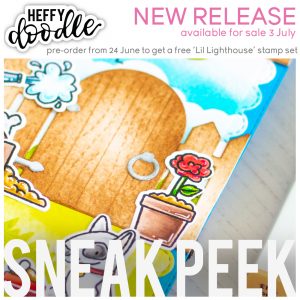 Next we have the Close the Gate dies. Use the dies to cut coloured cardstock or ink blend your white die cuts to create your gates! The die has embossing lines that add a wonderful wood grain pattern to your die cuts!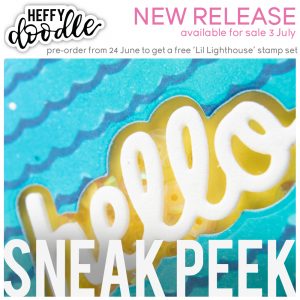 The last set of products we have for you are the Shadow Heffy Cuts! These sets include a die to cut out a word or sentiment, as well as an outline die for layering and matting! Included in this release are the Hello Shadow Heffy Cut…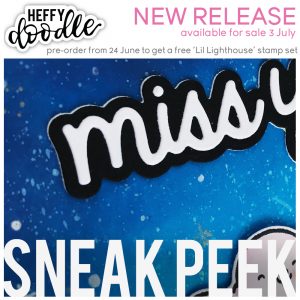 …the Miss You Shadow Heffy Cut…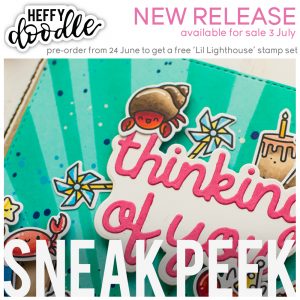 …and the Thinking of You Shadow Heffy Cut!
And that's it for our last day of Sneak Peeks! Don't forget to come back tomorrow for our first day of Full Product Reveals!
Thank you all for stopping by and for sharing your excitement for our release!