June 18, 2020
Oh, Buoy! More Sneak Peeks! Sneak Peek Day 2

Hello again Heffy Doodlers and welcome to the second day of Sneak Peeks for our new release! We hope you enjoyed yesterday's post and we are super excited to reveal more products from our upcoming release!
Just a quick reminder about our schedule: we will have four days of sneak peeks, which will be followed by four days of full product reveals! Pre-orders will start on June 24th and every pre-order placed through July 3rd will receive a free, not yet released Lil Lighthouse stamp set! If you spend over £45 you will get the coordinating dies for free as well!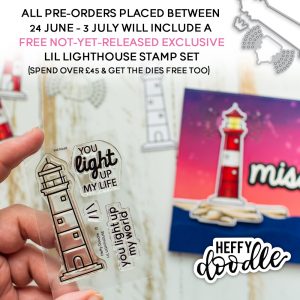 If you missed Day 1 of our Sneak Peek Days you can find it here, and now let's get started with Day 2!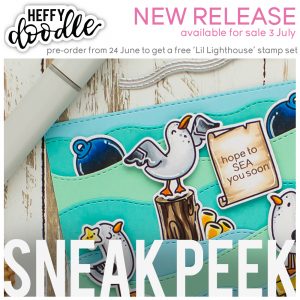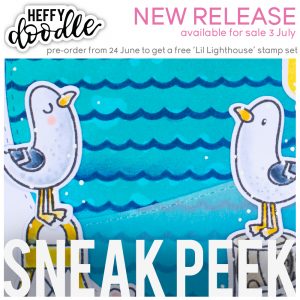 First off, we have the You Go, Gull! Stamps. These fun seagulls work great by themselves and are a wonderful match to the sets we introduced yesterday! Lots of mixing and matching possibilities for your summer cards!
You can use the You Go, Gull! dies, available separately, to cut out all your images!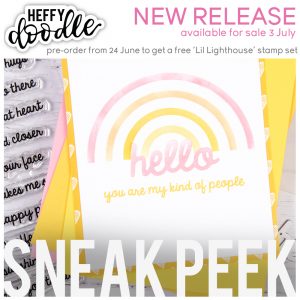 Next up is the Close At Heart Sentiment Stamp Set. This was inspired by recent events and our desired to let people know that we are thinking about them. The set features  lots of thinking of you and miss you type of sentiments. Great to send a little note to a loved one whom we haven't seen in a while.
We also have lots of dies coming for you, with many of options for interactive cards! Create fun slider cards with the Wavy Water Slides Dies – the profile of these dies matches our new Breaking Waves Border Dies – hooray for more products working together!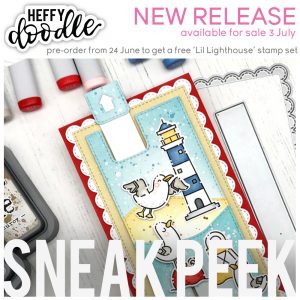 If you got excited about our Stitched Slimline Trio dies, there is more coming your way!  The Slimline Pull Tab Dies is another set of slimline dies, with the added bonus that you can use them to create interactive cards!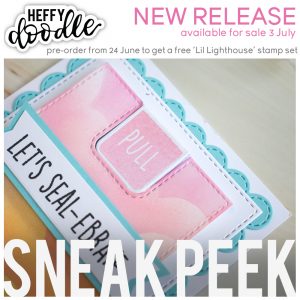 And you can also combine them with our new Pull Tab Add-On Stamps, for even more customization options! How fun!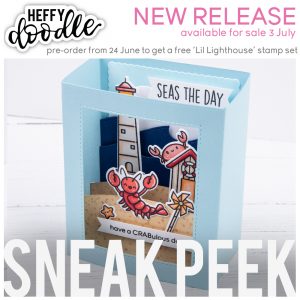 The Big Shadow Box Die is another great die for the interactive and 3D cards lovers! The assembled card folds flat and fits in a US A2 envelope, so that mailing it is easy-peasy!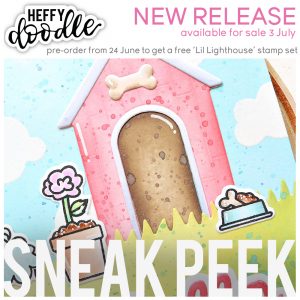 The last product for today is the Build A Cabin Die. The additional dies in the set allow you to turn this into a beach house as well as a little doggie house…more about that in the next days! 😉
And that's a wrap for Sneak Peek Day 2! Let us know which items from today made it into your wishlist and make sure tell your crafty friends about this release!
Thank you so much for stopping by and make sure to come back tomorrow for Sneak Peek Day 3!