October 8, 2017
Happy Heffy Doodle Thanksgiving Canada!!!
Hello everyone,
I´m Maria from  My Craftway to Happiness and I´m one of the lucky ladies that made it into Lesley´s amazing Design Team. I´m beyond honored that I´m in it with all the super talented ladies.
As fall/autum is in full swing here the holidays are getting closer and closer. I have a few canadian friends and we also have a canadian Member in our Design Team, which is Jessica McAfee . In Canada Thanksgiving is celebrated in October ( This year on 9th of october) and so I thought about using my Heffy Doodle stamps for a nice Thanksgivingcard for my canadian friends.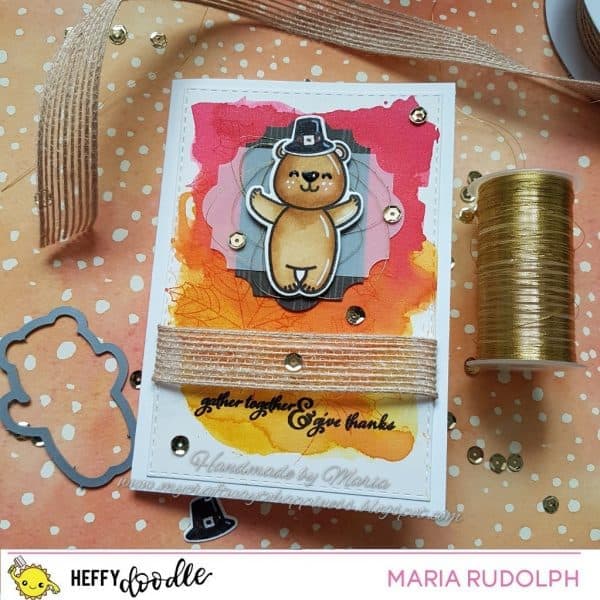 I picked the Unbearable Without You stampset and it´s coordinating dies to stamp the happy little bear and turned him into a little pilgrim using the pilgrim hat from a new Lawn Fawn Set.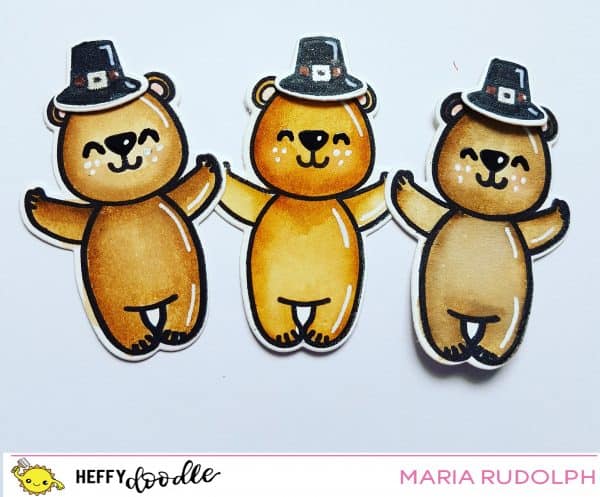 I tried different shading using watercolors on shimmery white cardstock from Stampin´Up!. Aren´t they just adorable? One of my favorite HD stamps, to be honest.
For the cardbase I used a 5´ by 3,5´inch notecard and diecute a stitched rectange to layer on top.  I then smooched some fallish inks ( real red, pumpkin pie and crushed curry) on it using a little piece of window sheet. That way you have more control over the ink and how your background should look like.
After it dried completely I stamped some maple leaves on top. Guess that is my special little detail for my canadian friends. Wondering how many of them will spot it 🙂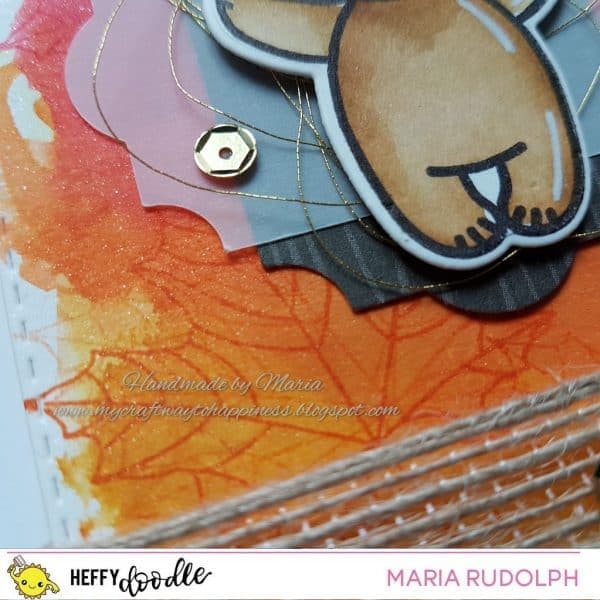 To finish of f the background I stamped  the sentiment "gather together &give thanks" from a Stampin´Up! fall set in Tuxedo black and also put some burlap ribbon arround the cardpanel. Of course I had to add some bling in form of golden sequins on the card too. Every card needs some bling (!!!), especially fall cards, don´t you think?
To finish off my little bear pilgrim I used somewhite gel pen for refecting details and some  black glaze gel pen from sakura on his eyes and nose to give him a special detail and shine. I also formed some golden thread in some circles and adhered them under him.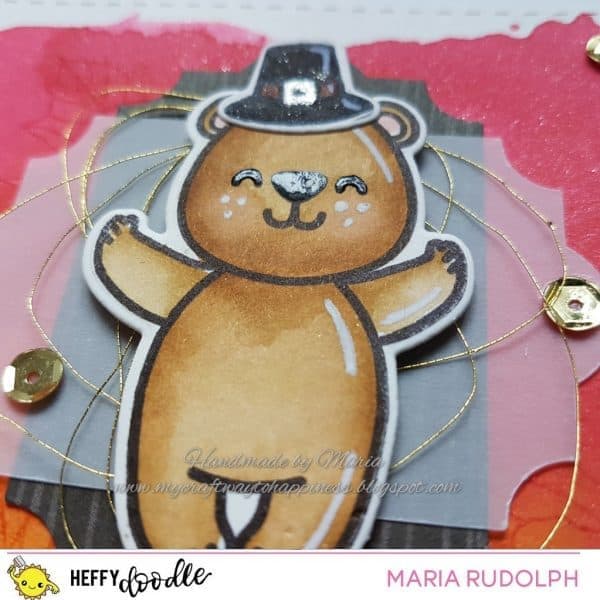 Before sticking him down I punched out two labels out of woodgrain paper and also some vellum . I stuck them together to create a special panel for my little pilgrim bear.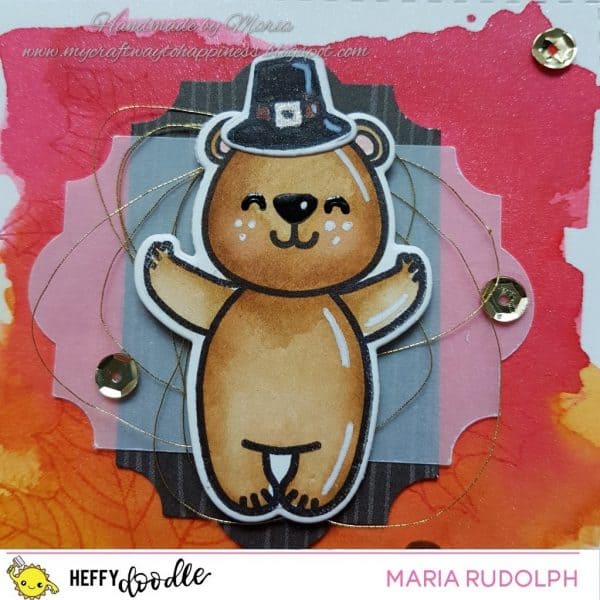 And there you have it. My Heffy Doodle Thanksgiving cards for my canadian friends 🙂 Two of them already arrived at their destinations, which makes me just as happy as our little pilgrim bear.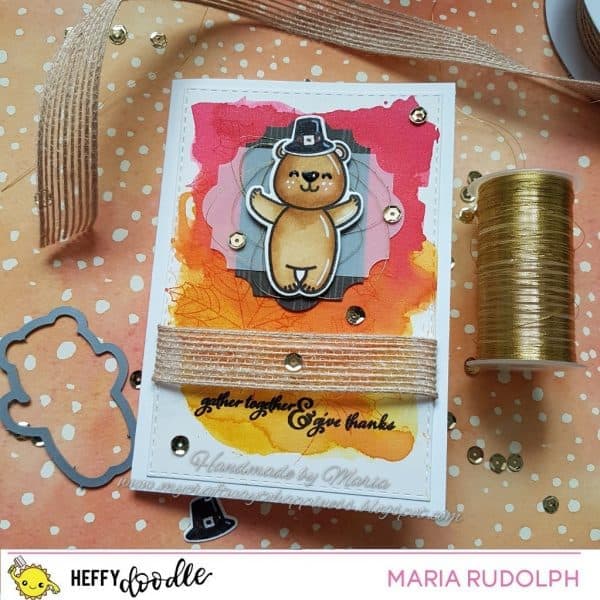 Happy Thanksgiving Canada!!! Have a great time with your family and friends while gathering together and giving thanks.
Have a wonderful and creative day!!!
Maria 🙂