October 30, 2021
Cat Lovers Hop Celebration – Let's Celebrate Those Kitties!
Hello Heffy Doodlers!
We know so many of you have kitties that craft with you so we jumped on the chance to join in this fun Cat Lovers Hop Celebration with Janis at Her Peaceful Garden!  If you go to Janis's blog, you can join in the Cat Lovers Blog Hop and be entered to win MANY prizes, including a Mewniverse Stamp and Die Set!  Yippee!
Let's see some fun cards that our Design Team has created to celebrate kitties!
Amanda Stevens has created this absolutely adorable (and might I say, PURRFECT for fall) kitty card using the Mewniverse Stamp Set.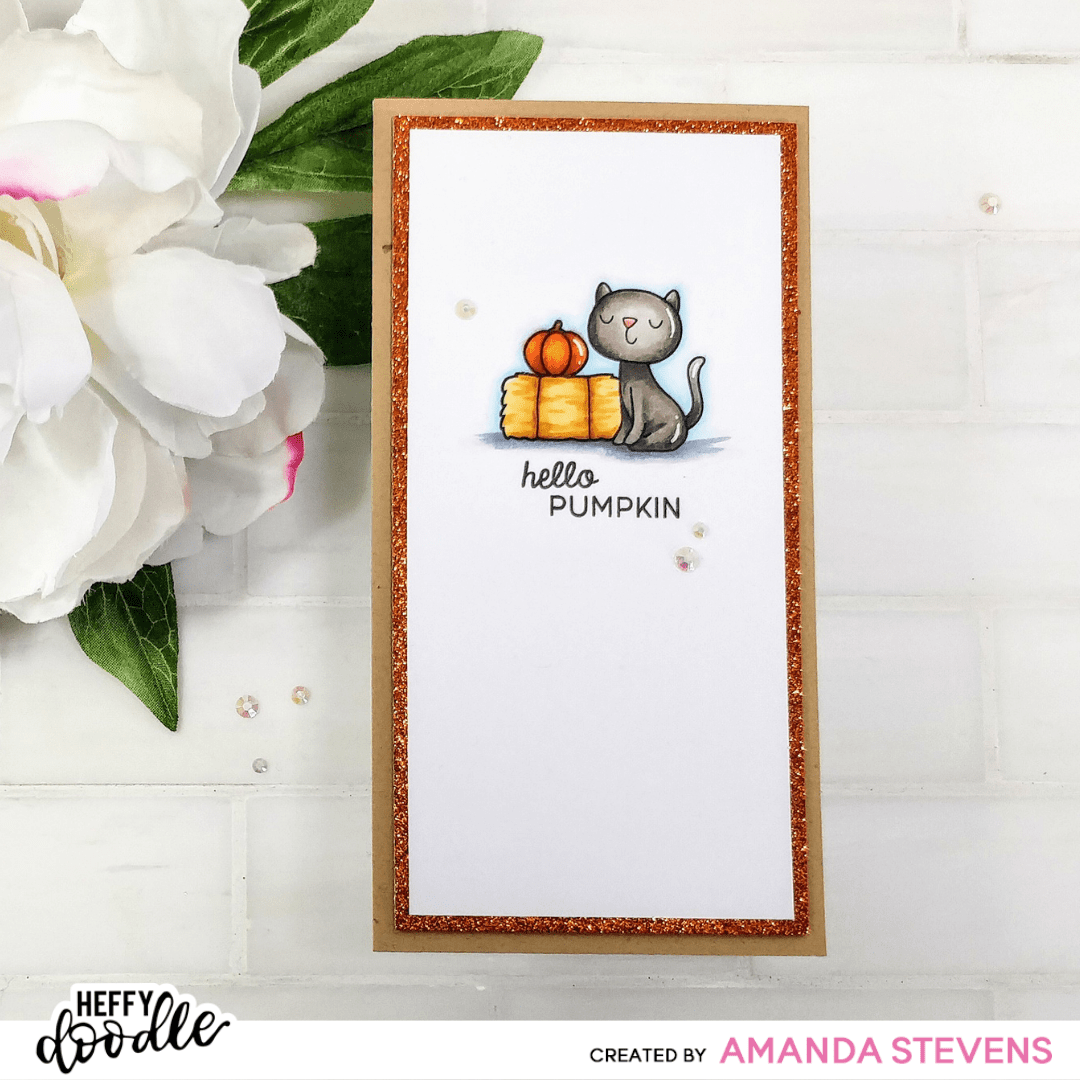 Next up we have Franci's playful Purrfect Day slimline card!  For her pink border, she used the super versatile Slimline Quartet Dies.  To see all the details about her card, you can go to her blog here.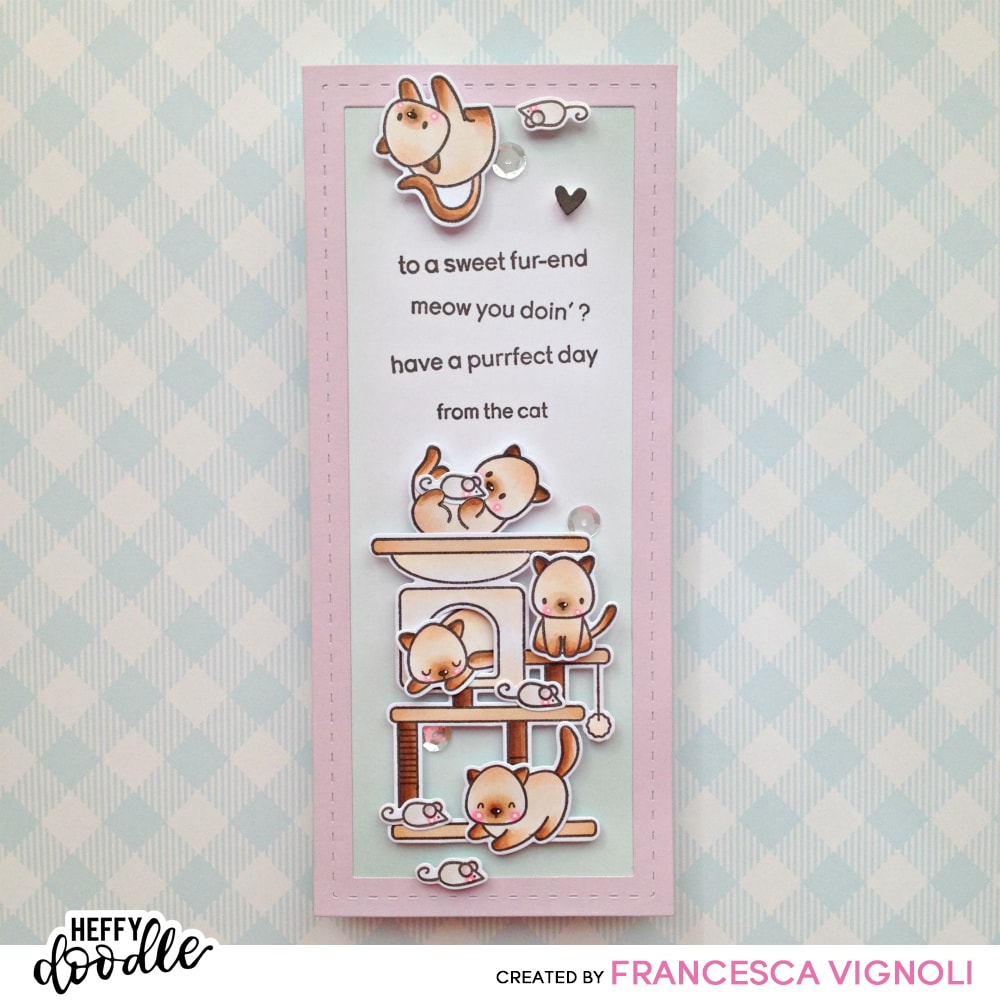 Ashley Young has this mind-blowing and spooky slimline card!   She stamped her Purrfect Day kitties on vellum to make them like ghosts!  How innovative!  Her sentiment was inspired by Claudia Mauri's post here.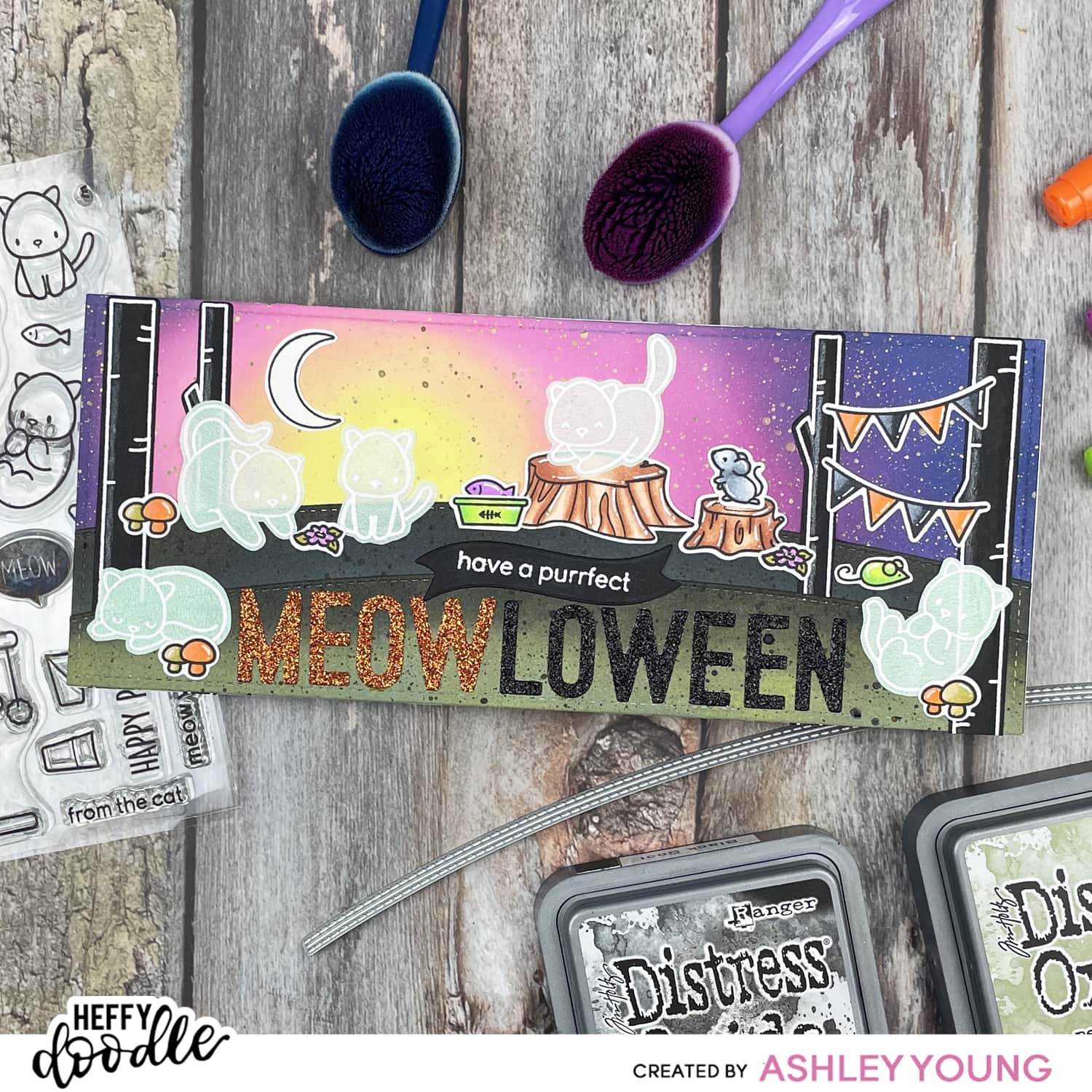 Cassie has created these purrfectly happy kitties floating through the clouds!  She used the Popping By stamp set for her balloons.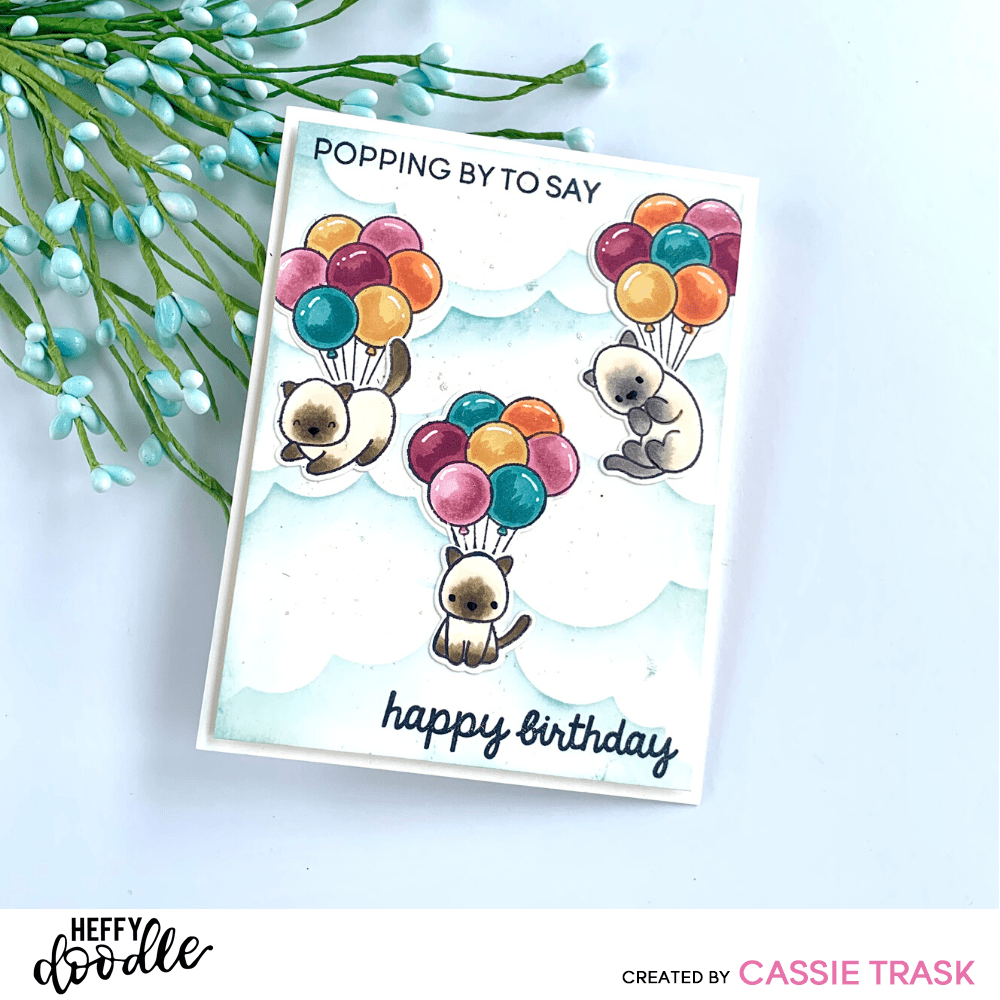 blog post here.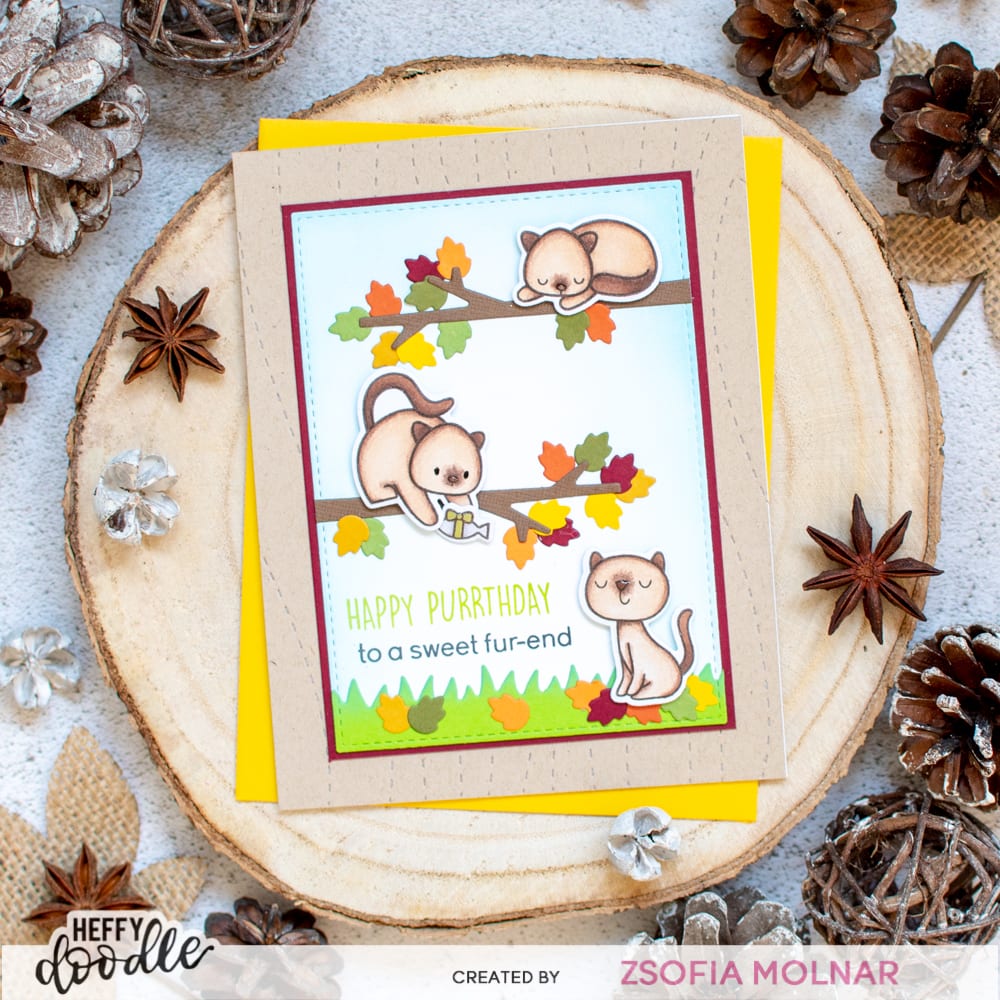 Our final card to share is Jessica's naughty kitty card.  She created this card using the Purrfect Day Stamps
Elfish Antics and Wanna Build a Snowman stamp sets.  You can see all the details by going to her blog post here.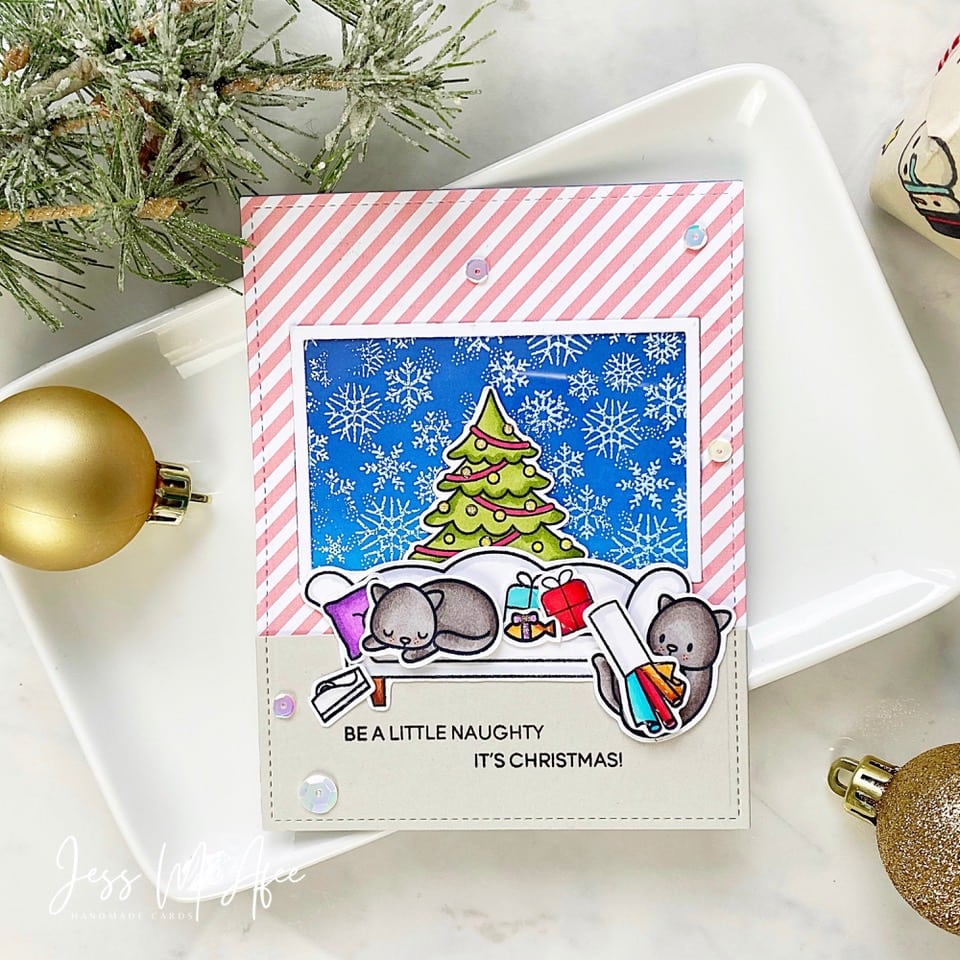 If you would like to join the hop, then jump on over to Janis's blog here and hop your way along!  There will be details on how you can win a prize, including a Heffy Doodle Mewniverse Stamp and Die Set!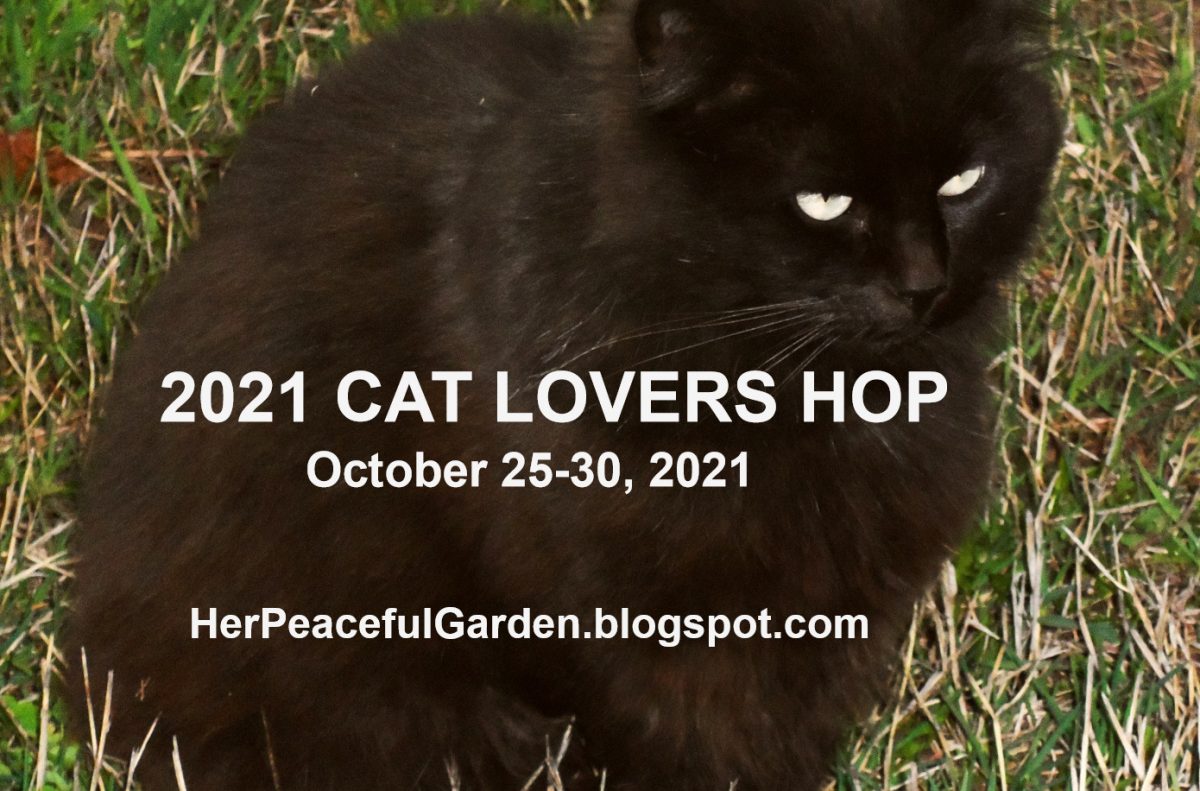 Happy crafting!