November 17, 2020
WINNER ANNOUNCED: Winter Trio Blog Hop with Heffy Doodle, Catherine Pooler, and WOW!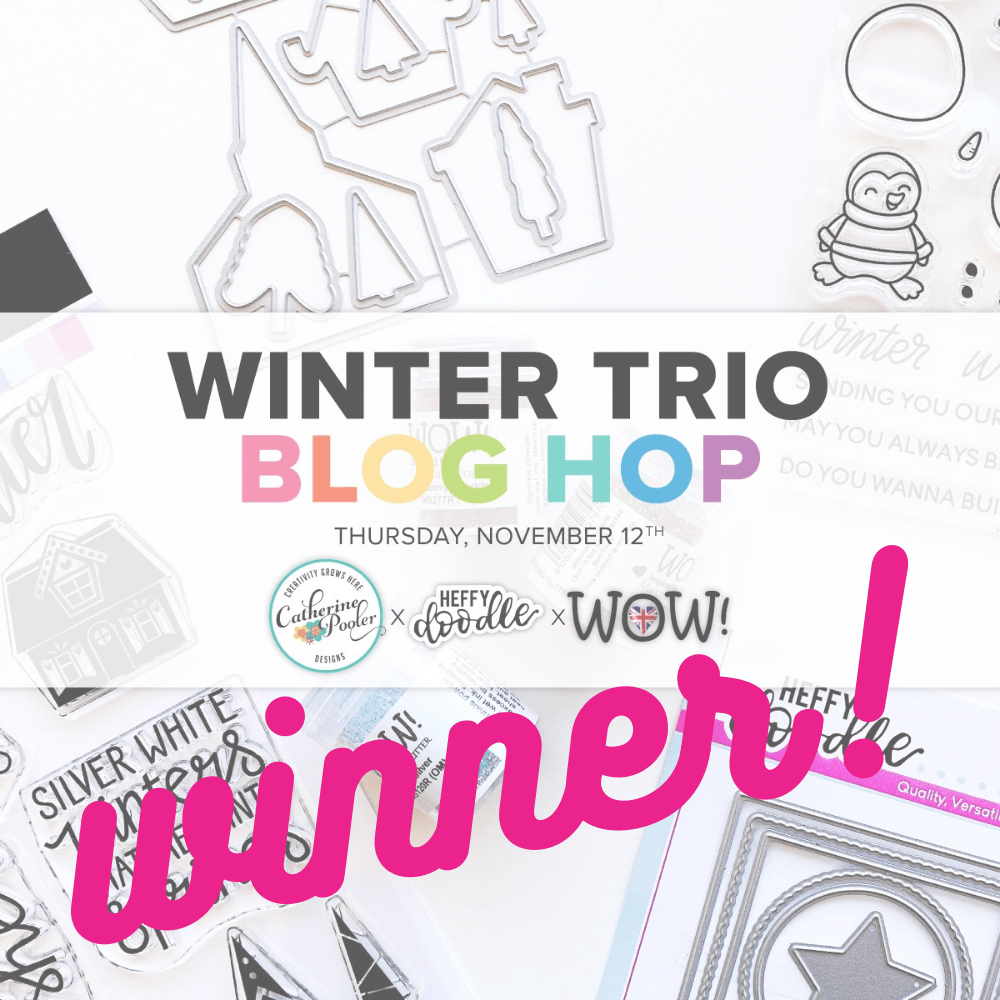 Hello Heffy Doodlers!  It's time to announce the winner of the Winter Trio Blog Hop!
Thank each and every one of you for all of the comments you left on all the posts!  We hope you had a great time seeing all of the creations!
And now, for our winner!
Ashley Cortez!