November 22, 2021
We're NUTS about this Heffy Doodle Checklist update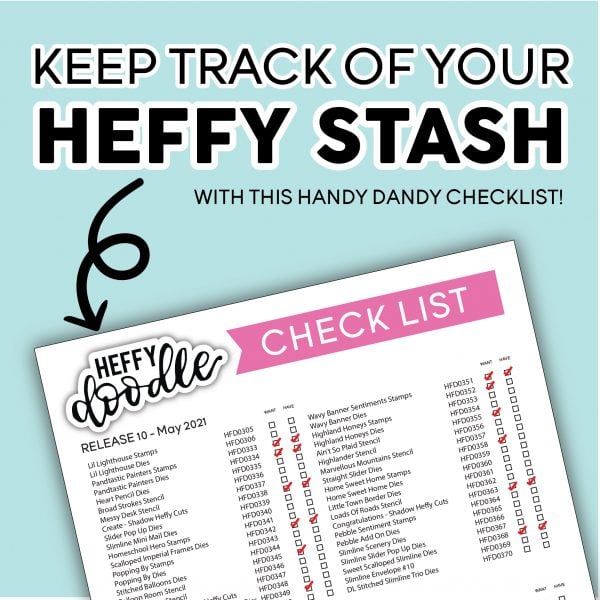 Hello Crafty Friends!
It's Morgan here to bring you another updated Heffy Doodle Checklist! YIPPEE!
If you're like me and love a good bit of organisation then this checklist is perfect for you! You can keep track of all your old favourites and even note down the stamps, dies or stencils you've yet to add to your collection. Just in time for Christmas too! (It's not too early to mention the festive season yet, right?)
The checklist includes ALL of the Heffy Doodle catalog and even the adorable Teeny Freebie Stamps that we include for free when you place an order on the Heffy Doodle shop.
Here you'll find links to two documents – a single-page checklist with the newest release (Nuts About You, Flying High, etc.) if you've already completed the previous edition of the checklist, and if you're new to the list-life, then we have a complete checklist for you.
With the Heffy Doodle Mega Day and Black Friday offers rapidly approaching now might be the time to check off your Heffy Doodle stash and get your wishlist ready.
I hope you all have a fantastic day and join in the fun with the Heffy Doodle Mega Day Live Show on Tuesday the 23rd of November 2021. Lesley and I will be live on the Heffy Doodle YouTube channel at 7pm GMT/ 11am PST/ 1pm CST / 2pm EST. 
Lots of love and crafty hugs!
Morgan