May 4, 2019
We're Celebrating International Scrapbooking Day with Special Guest Kira!
Hey, Heffy Doodle fans! I'm Kira and unlike most stampers…, I'm a scrapbooker! I started scrapbooking in late 2016, and stamps easily became one of my favorite ways to embellish my pages. I love coming up with creative new ways to include them on my scrapbook layouts, most of which can easily be translated to cards as well. I am very excited to be joining Heffy Doodle today as a guest designer and am OBSESSED with the Dino Time stamp set that I used on this layout.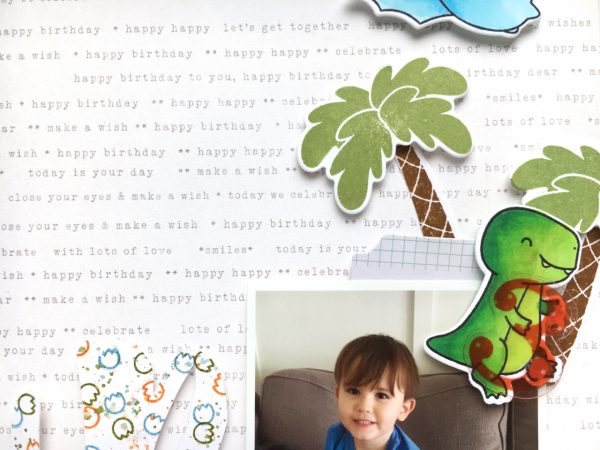 My youngest son is on a major dinosaur kick at the moment. For his third birthday, he got to pick out any toy he wanted at Target and chose this giant bucket of dinosaurs. I snapped this photo of him while he was unpacking his goods, and funny enough, he was also wearing a dinosaur shirt at the time. This is one of those pics that we scrapbookers dream about, I mean, how easy is a dinosaur page going to come together with a photo like this?!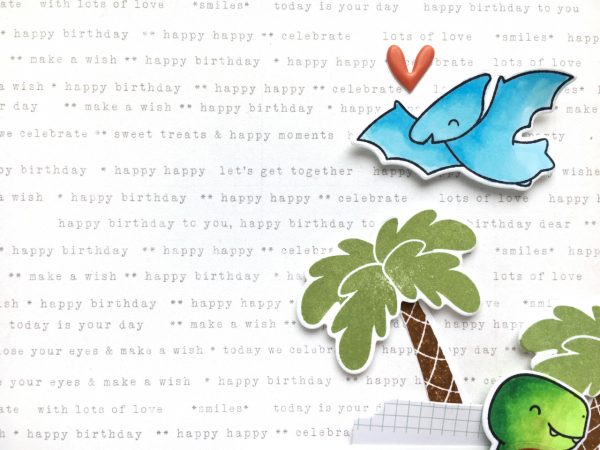 I decided to print my photo in color, and play off the colors in the photo, focusing mainly on blue,
orange and green. I contemplated printing it in black and white and using a more pastel-y color palette but loved the idea of making a true "boy" page. Maybe next time I use these stamps you'll see some cute pink and teal dinosaurs.
I started by stamping my dinosaurs with Momento ink on Neenah 110 lb. cardstock, then coloring them in with my Copic markers. (Colors used: blue-B00, B12, B02 green-YG23, YG05, G07, orange-Y32, YR12, YR15). Then I used the coordinating dies to cut all my dinosaurs out. I stamped my trees/trunks and used the coordinating dies as well.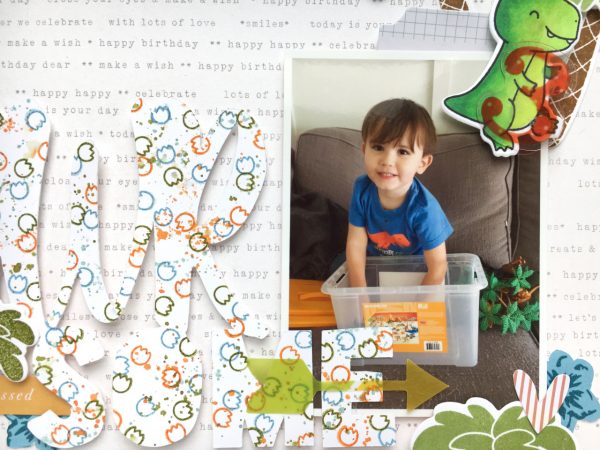 One of my favorite things on a scrapbook layout is dimension! I'm always adding foam behind layers on my pages. For my trees, I attached the leaves to the trucks with a foam dot, to give them that tiny bit of lift, which adds a ton of interest. I also added some foam behind a few of my dinos.
I also love large titles! Usually cut from my Cricut, like this one. I used two fonts to create the title, "Rawr-some" and cut it on some white cardstock. Then using the dinosaur footprint, I stamped repeatedly around my title in orange, blue and green. Then I took the same ink colors, stamped the ink on an ink block, added some water and used a paintbrush to add splatters to the title.
I finished the layout with some small embellishments from my stash scattered around my page.
Thank you so much for stopping by and taking a look!
xo, Kira