June 19, 2022
Video: Go Wild! Rainbow Shaker Card with Dies Only
Hello Friends! Happy Sunday! It's Lauren and I have a new video to share with you today on the Heffy Doodle YouTube Channel. When I saw that the Heffy Doodle Challenge theme this month was Radiant Rainbows, I was so excited! I love blending colors together to make a perfect rainbow and I thought it would be fun to make a rainbow frame for a shaker card.
For today's video, I'm sharing how I used only die cuts to make a rainbow shaker card – I'm using the Go Wild A2 Frame Dies to create the frame and sentiment. The background is made with black cardstock (so grab your Oreo Crunch!) and the Confetti Hearts Stencil.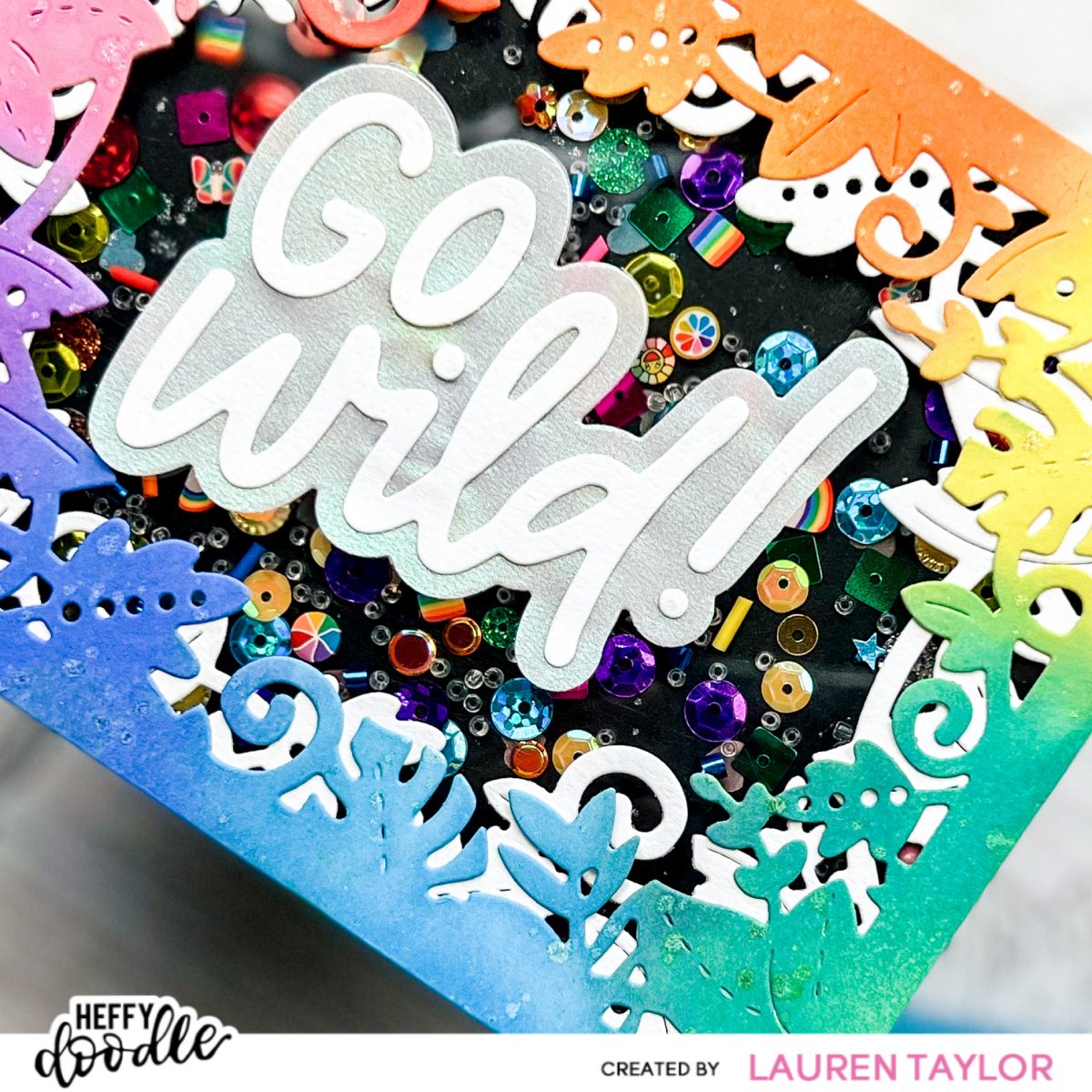 I hope you enjoy today's video! If shaker cards are not your thing, you can skip the acetate part of this card and pop up the frames and sentiment for dimension – or just glue them right down to the black background!
Thank you so much for watching and I will see you next month!
Lauren Taylor
Here is my supply list – some links are affiliate links with no extra cost to you!