May 28, 2018
Underwater Birthday Scene
Good morning! I'm super excited this morning to be sharing a card I made with several of the newest Heffy Doodle releases! I had fun building a fun underwater birthday scene on my card today – LOVE how all these sets work so well together!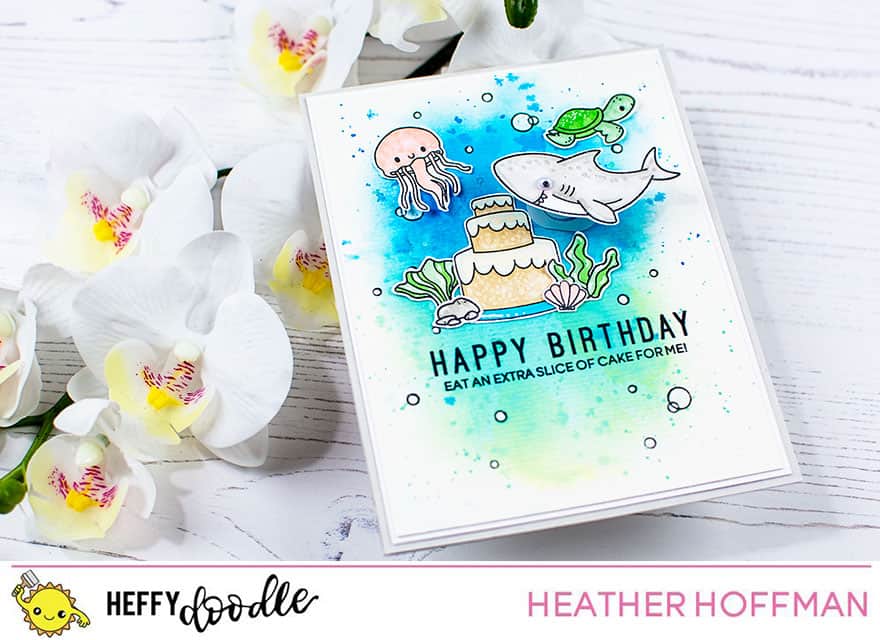 My plan all started with that sentiment from the clever new Everyday Sentiment Duos. As I was looking at the rest of the new releases, it suddenly struck me how funny it would be to have that shark trying to take a big chomp out of that cake! So, I used the cake image from Party Palooza, and added the shark Oceans of Love above the cake. The rest of the scene was filled in with images from Oceans of Love – the turtle, jellyfish, rocks, shells, bubbles, and sea plants. The background was created by blending Distress Oxide inks on watercolor paper, misting with water, and lifting some of the water with a clean cloth. I then added back in some splatters with the same distress oxides on the wet surface to complete the background.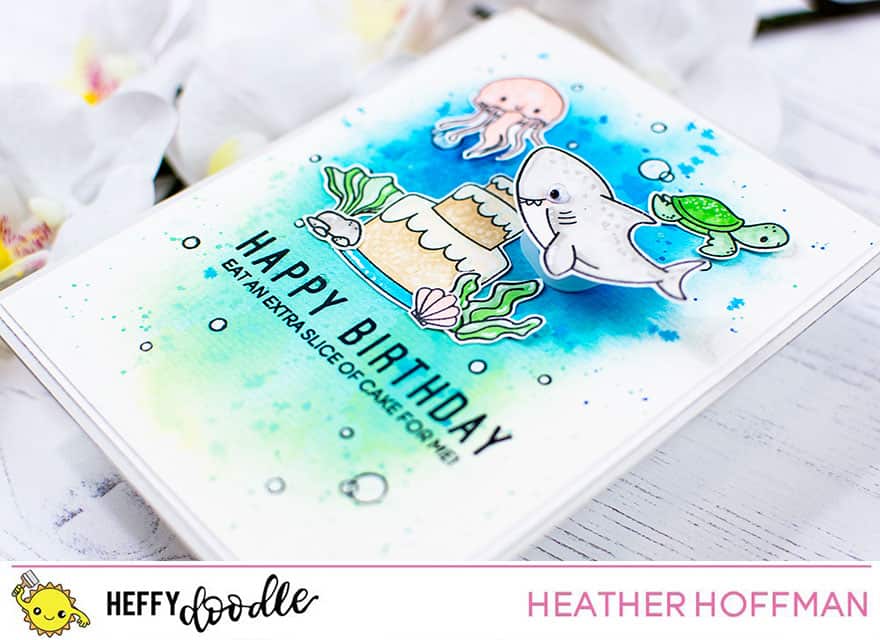 And I totally couldn't resist putting that adorable shark on a Mini Action Wobble! Here he is in action: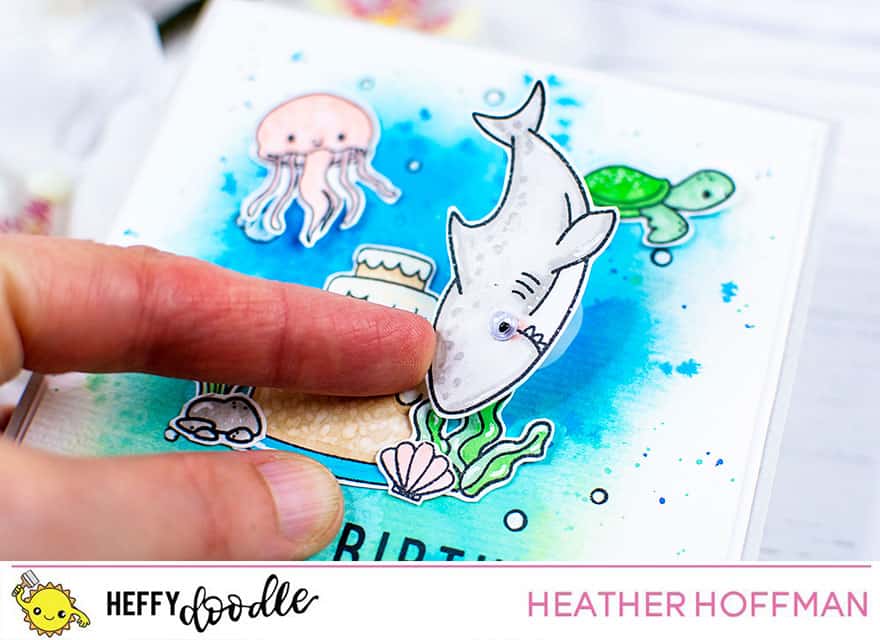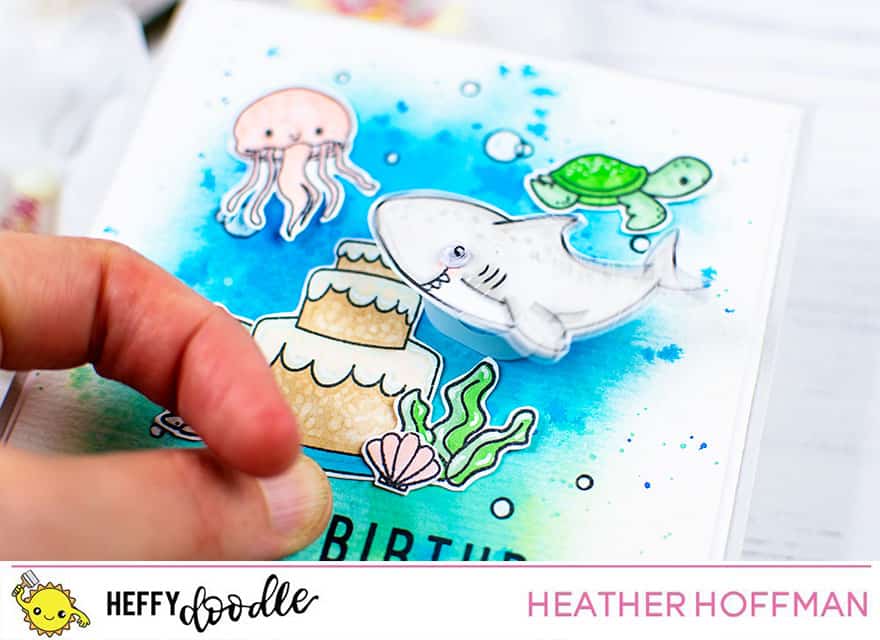 A bit of detail added with a white gel pen, and a wiggly eye on the shark finish off the card!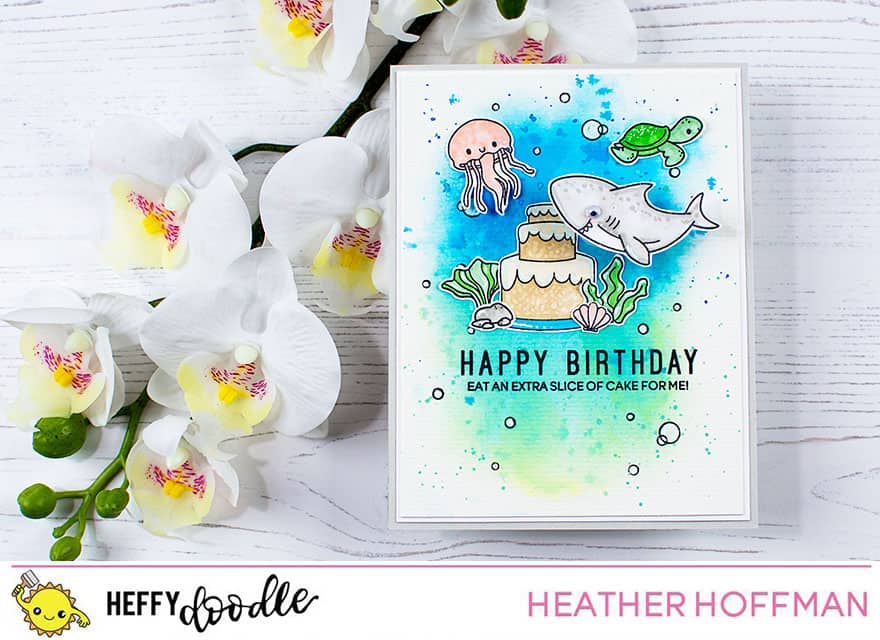 Make sure and get your pre-orders in now! You can find the entire new release HERE. And don't forget that pre-orders will get this DARLING exclusive stamp set for FREE!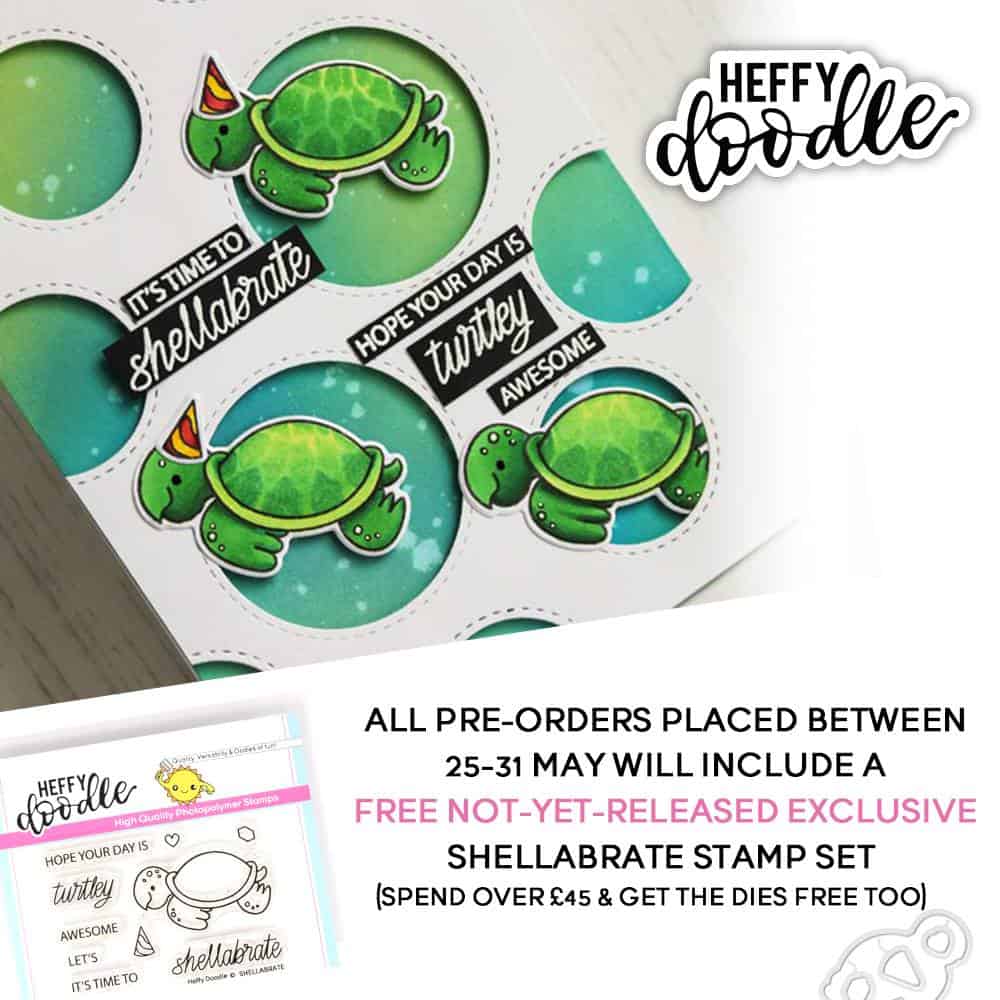 Thanks so much for dropping by today! Have a wonderful day!