November 8, 2017
Un-bearable with out you Butterfly
Hello everyone and thank you for stopping by!!!
I´m Maria from  My Craftway to Happiness and I´m one of the lucky ladies that made it into Lesley´s amazing Design Team.
Today's card, that I want to share with you is a card I had lots of fun with but that also pushed me off my comfort zone as it goes more into the clean and simple corner. I sent this card to a very kind friend to show her how mch her kindness and friendship means to me.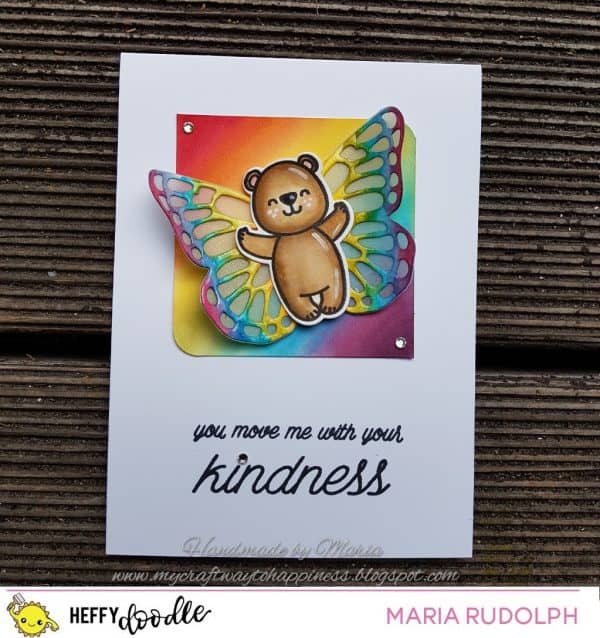 For the base of the card I picked some whisperwhite thick cardstock and stamped my sentiment "you move me with your kindness",  that I puzzled together from 2 stampsets from my stash, in Memento Tuxedo Black ink on the bottom third of the cardbase. For a little bling I added a small rhinestone and adhered it on top of the i in kindness.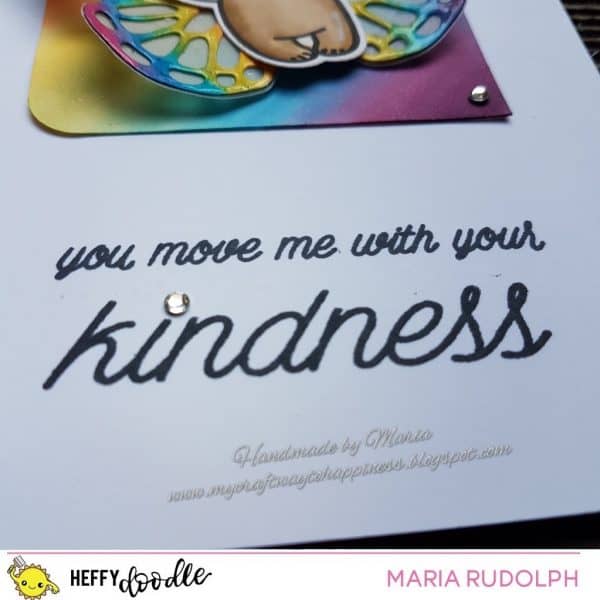 For the background panel for my main image I took a square piece of white cardstock and blended it with  rainbow distress inks. I just love rainbows as they are bright and bring an instant happy boost to me. How about you?
After the ink was dry I rounded 2 of the corners of the panel to guve it a bit more interest. In the unrounded corners I placed another little rhiestone each.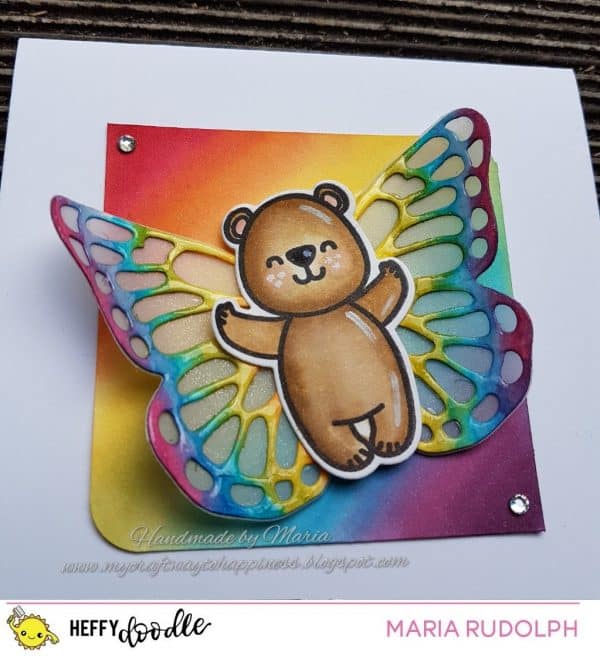 For the mainimage I picked the cute bear from the Unbearable Without You stampset and colored him with watercolors and gave him some shining deatails using a white chalk marker. I then diecut him using the coordinating Unbearable Without you Dies.
For the moving parte I cut some delicate Butterfly wings and colored them with my water tank brush in some rainbow-kind colors. You have to stick with the theme, right? Before I glued the wings to an diecut piece of white vellum, I covered the surface of the wings with some glossy accents  to make them shiny and pretty. I also additionally painted the vellum with clear Wink of Stella to make it shine even more.
After that I just had to glue everything together and arrange my little Butterfly-bear in an diagonal  way on the card as if he just flew by to say hi. to make it a little more 3D I bent the wings a little bit so they curved like it´s moving.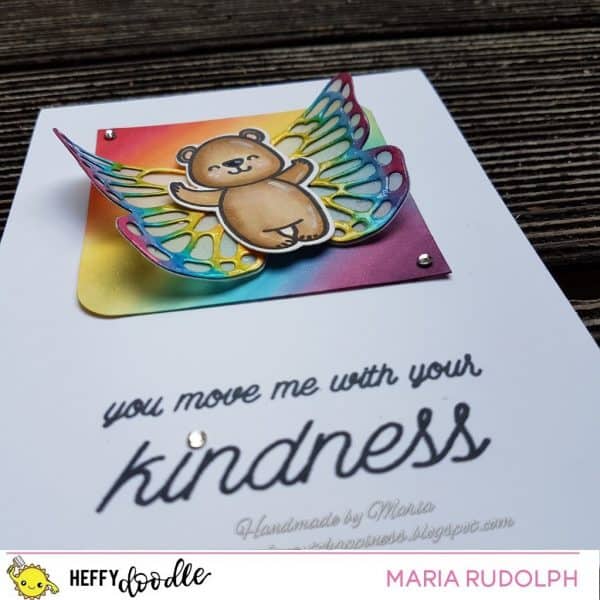 What do you think? Do you have a friend that moves you with their kindness? How about making your friend a card to show your appreciation?
Have a wonderful day everyone and happy crafting!!!!
Maria 🙂