February 28, 2023
Today's the Day! Pre-orders and Reveal Day 4!

GREAT NEWS! Pre-orders are LIVE TODAY! Before loading up your cart, we've got some more samples to help inspire you!
If you missed Day 3, you can still view it HERE!
Just a reminder that pre-orders open TODAY, and as always, we have a super cute freebie for every pre-order placed! For this release, we have the adorable and very punny 'Dam Fine Day' 2 x 3 stamp set. And, if you spend over £45GBP (not including shipping), you'll get the coordinating dies for free too!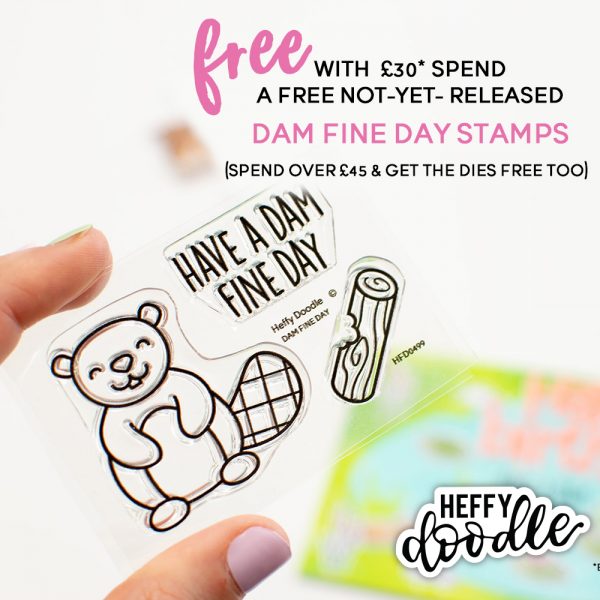 The Candy Swirl Stencil is going to start us off today! This swirl is so versatile, you'll find yourself reaching for it time and again! Use it to create a party feel, sun rays, a peppermint, and much more!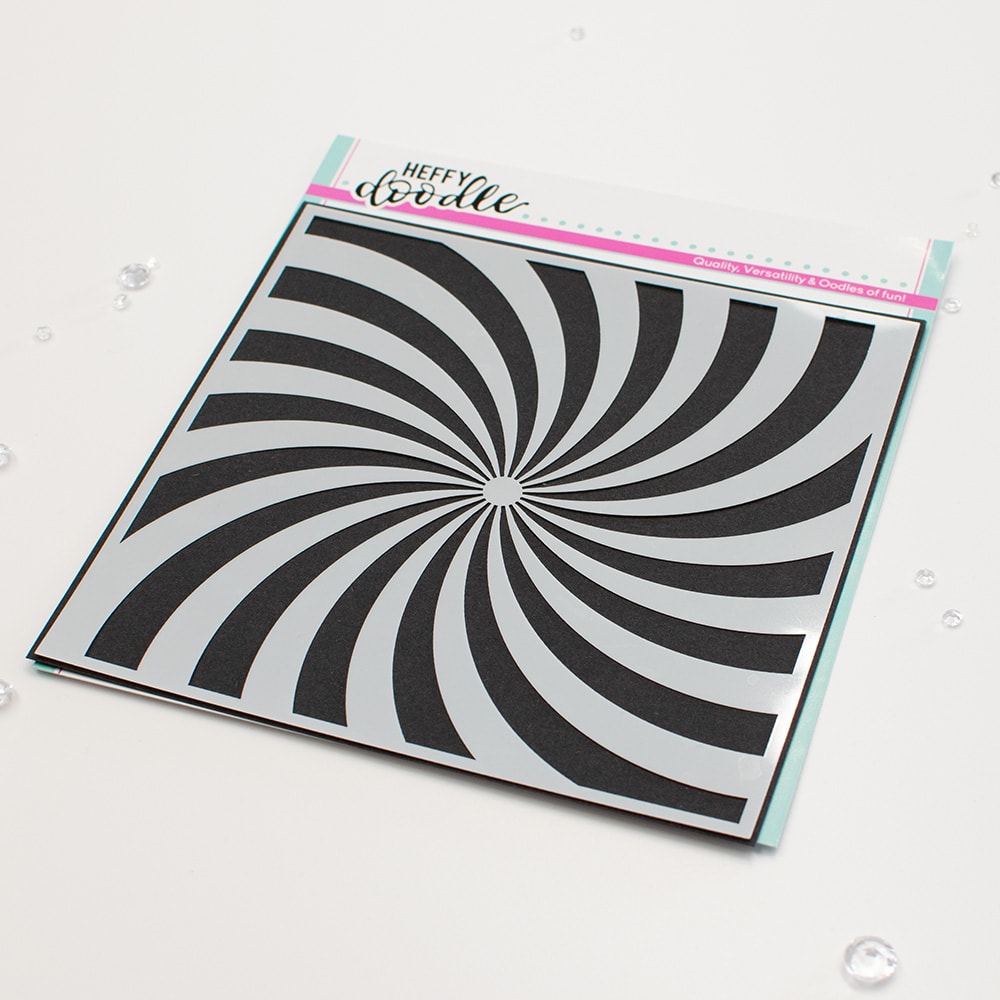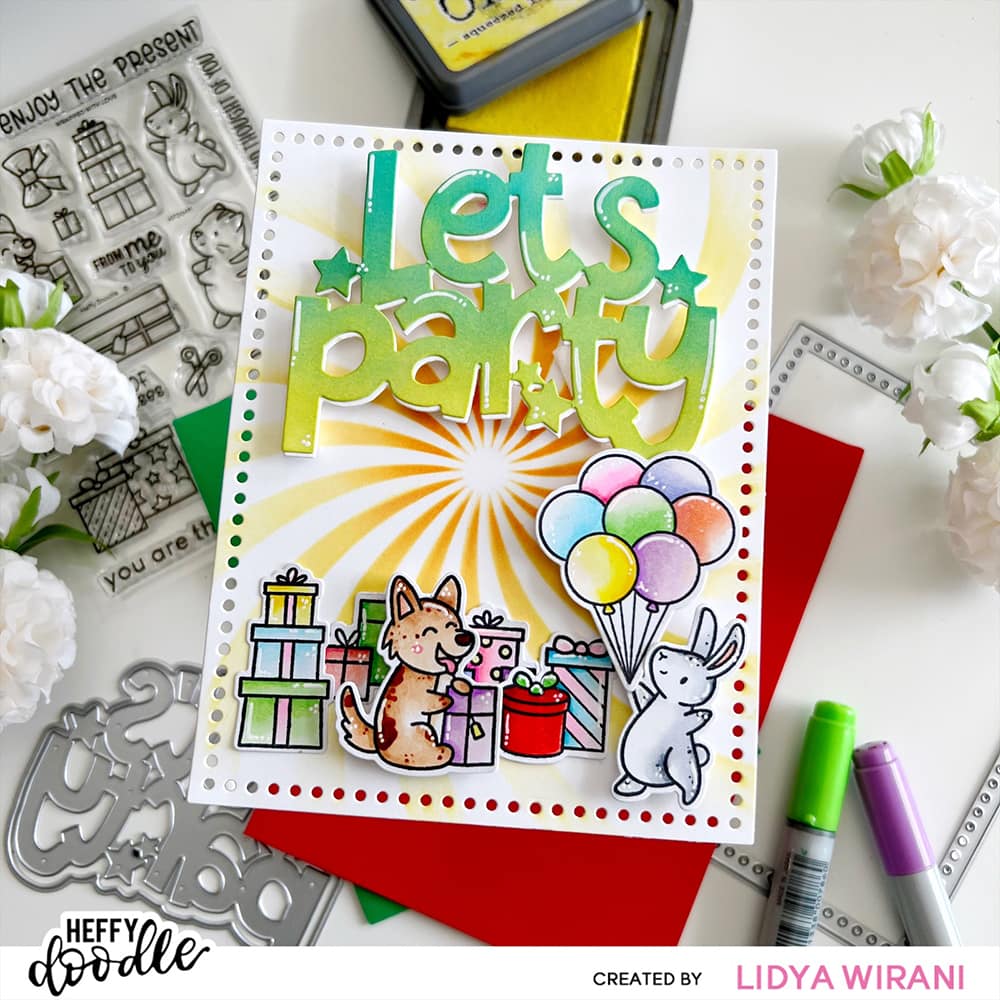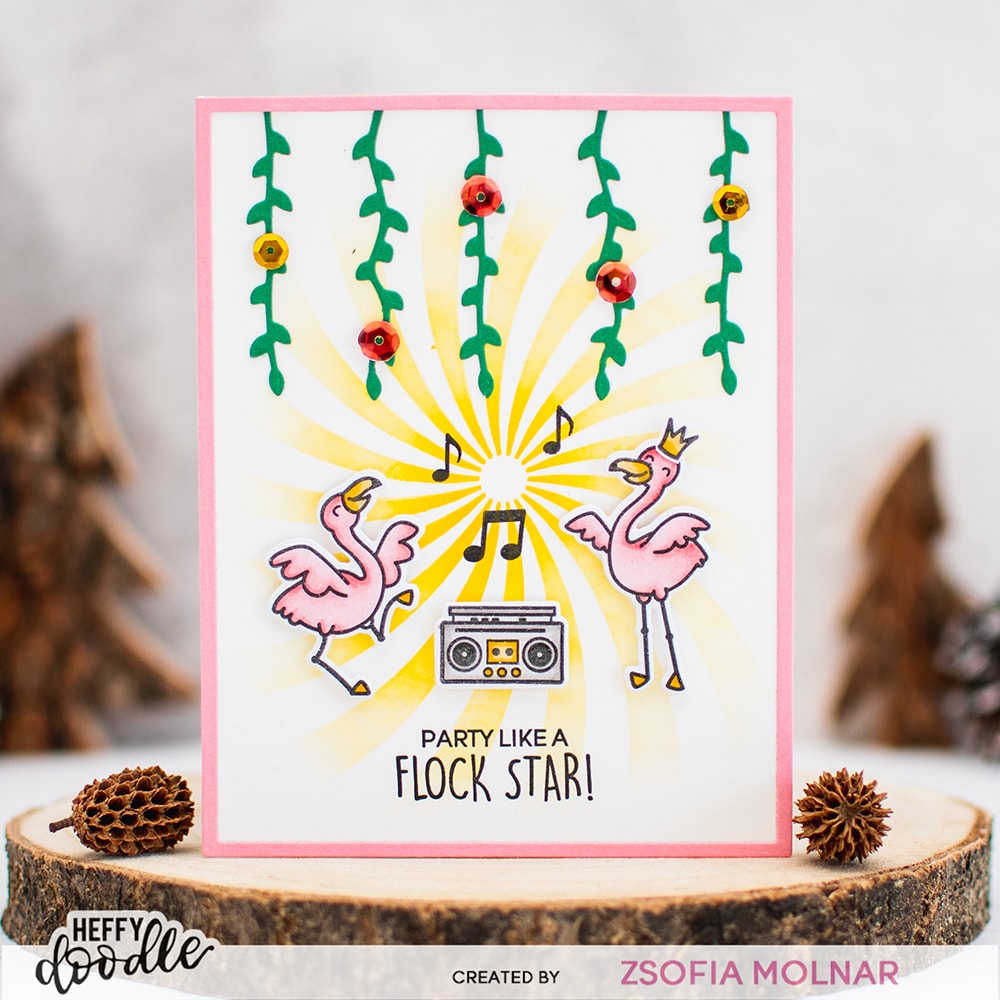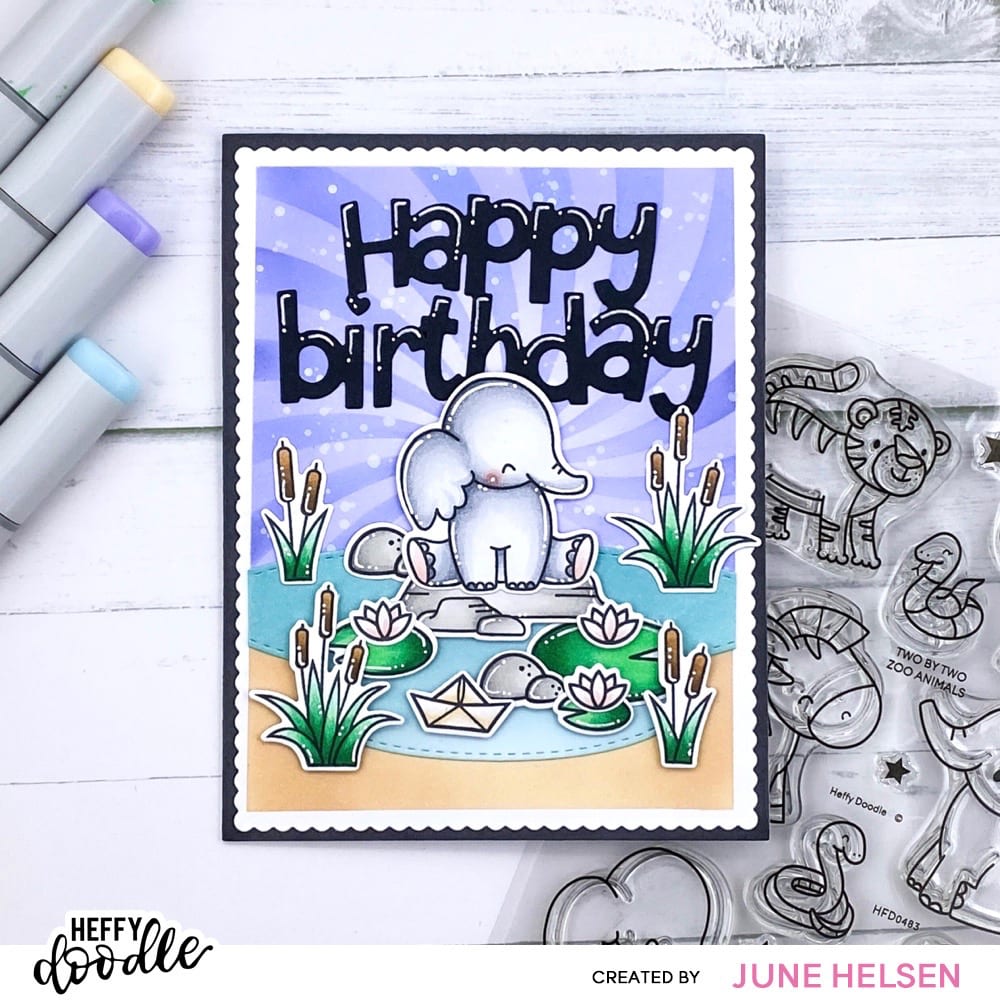 Do you love our Two By Two Safari Animals Stamps? Well, you're in luck! Now you can add to your collection of adorable animals! Meet the Two by Two Zoo Animals Stamps and Dies. These little cuties are just waiting to be colored!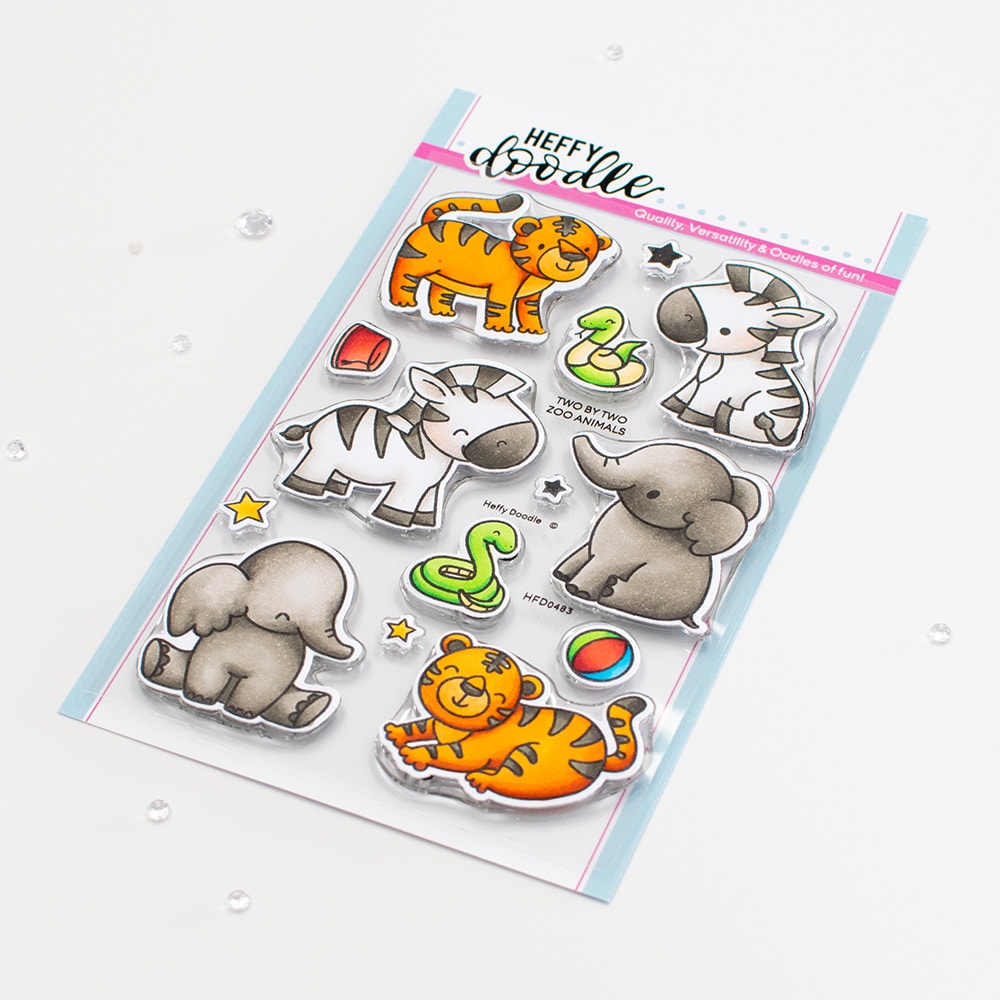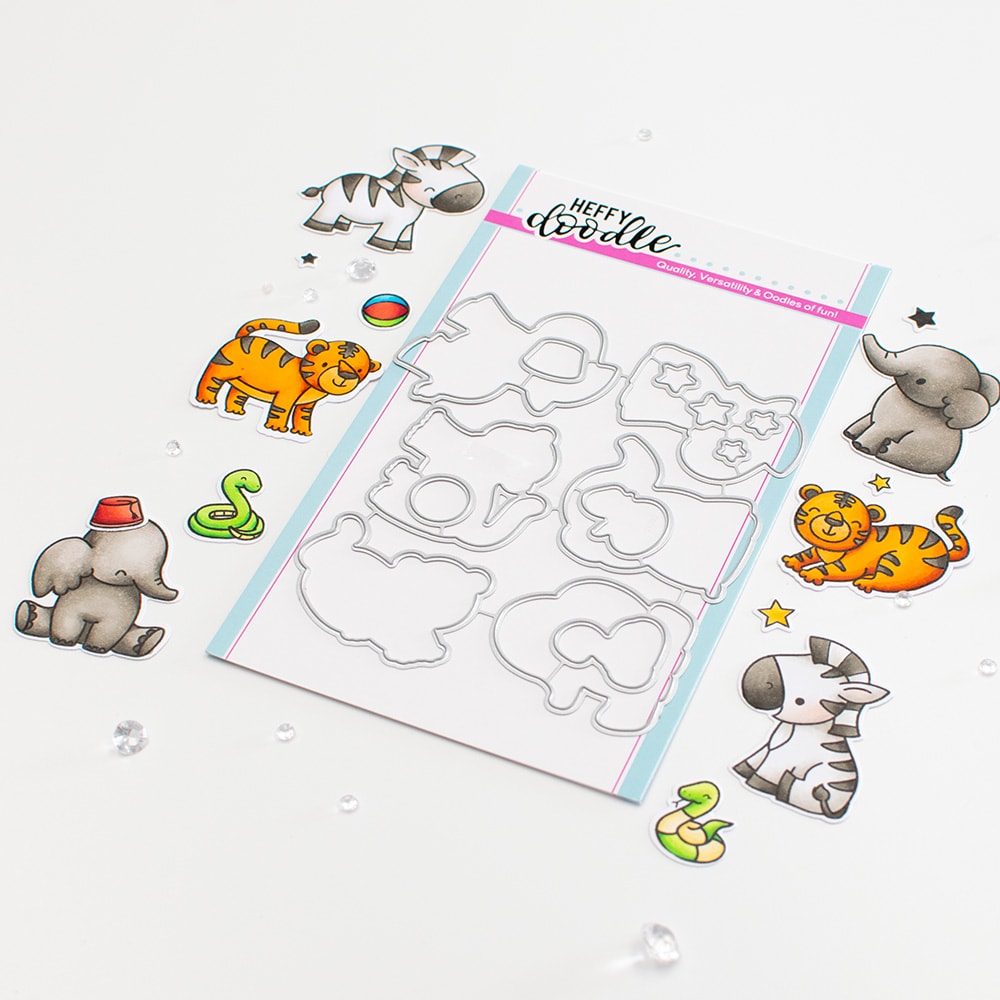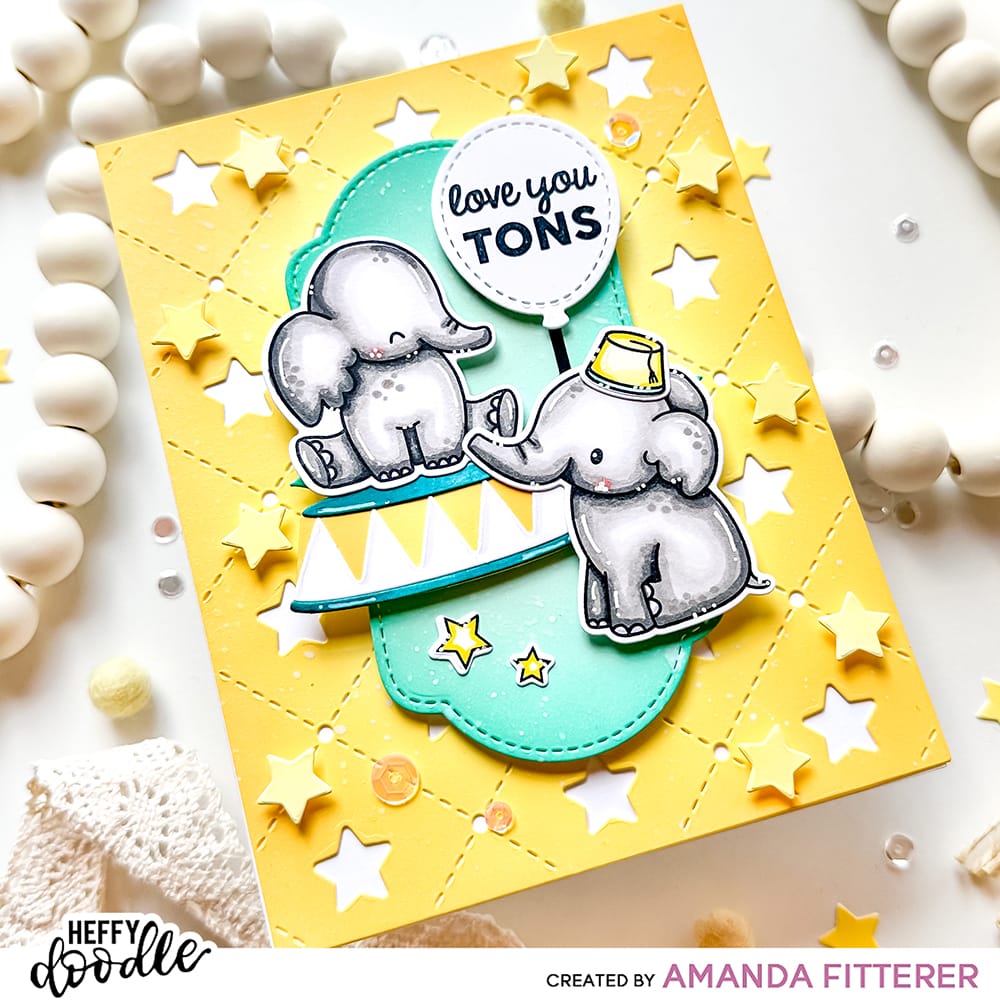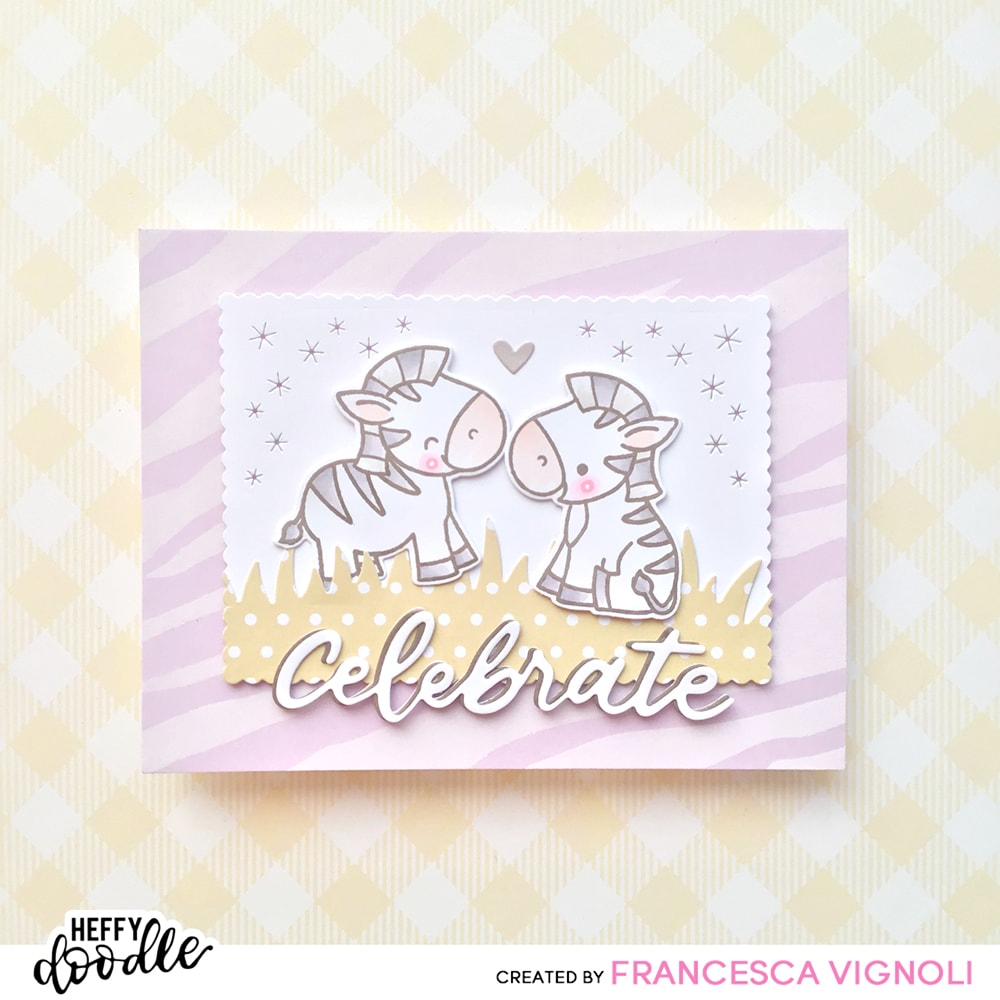 If you like to build scenes, we have the perfect dies for your Zoo Animals! Welcome to the At the Circus Dies! Create a circus tent or a small podium for your animals! They will love playing at the circus and it's a great way for you to use up your paper scraps!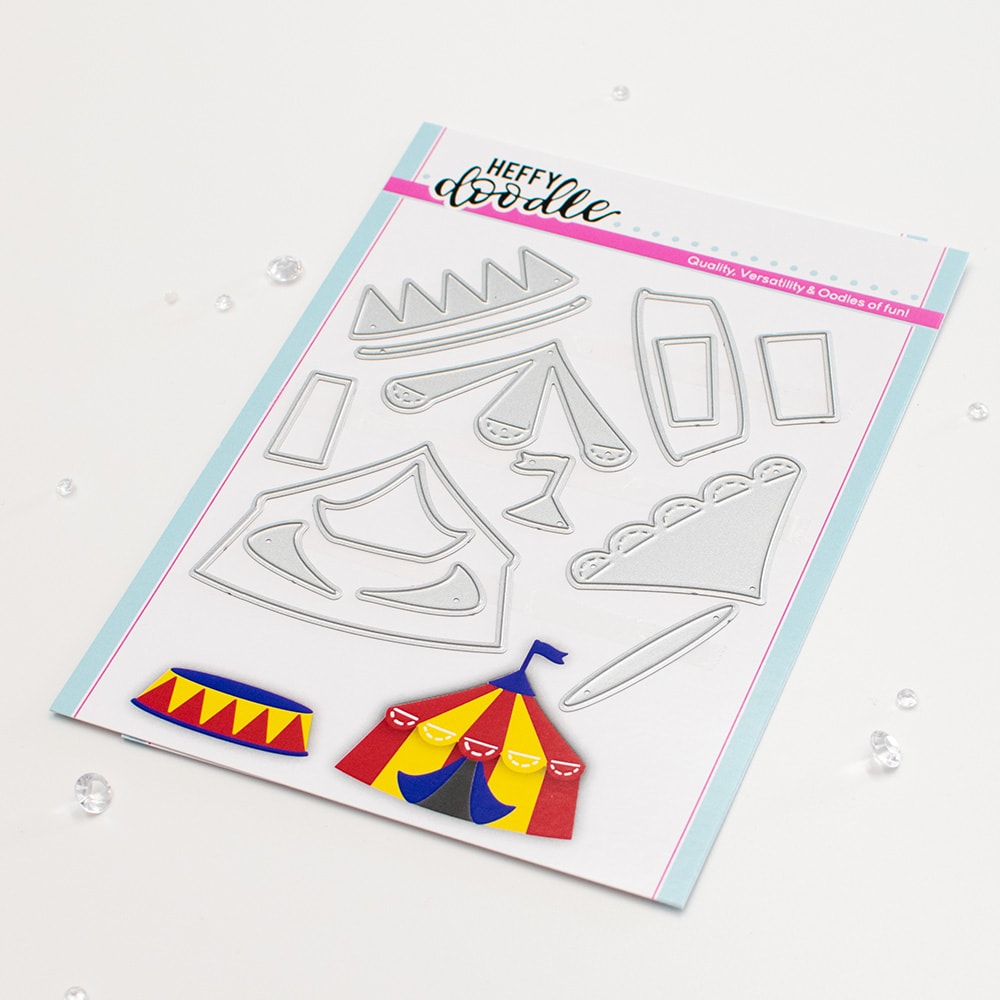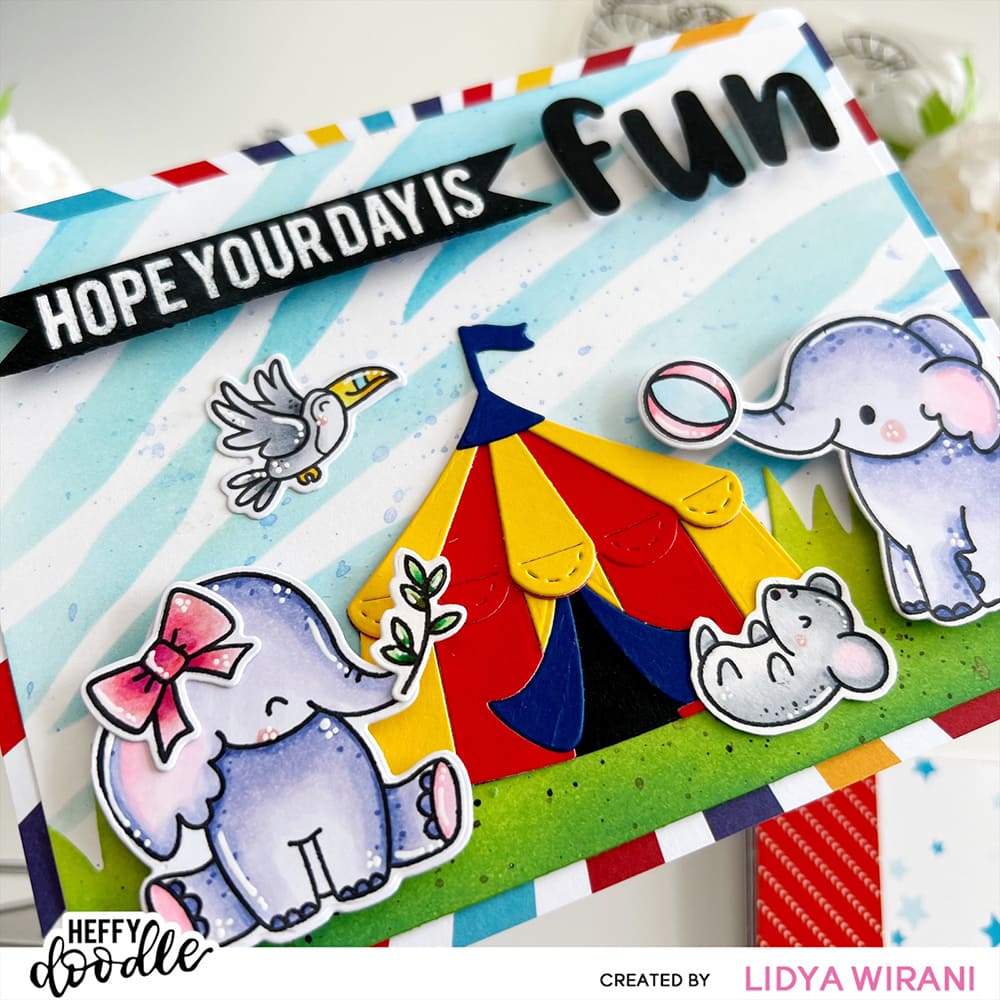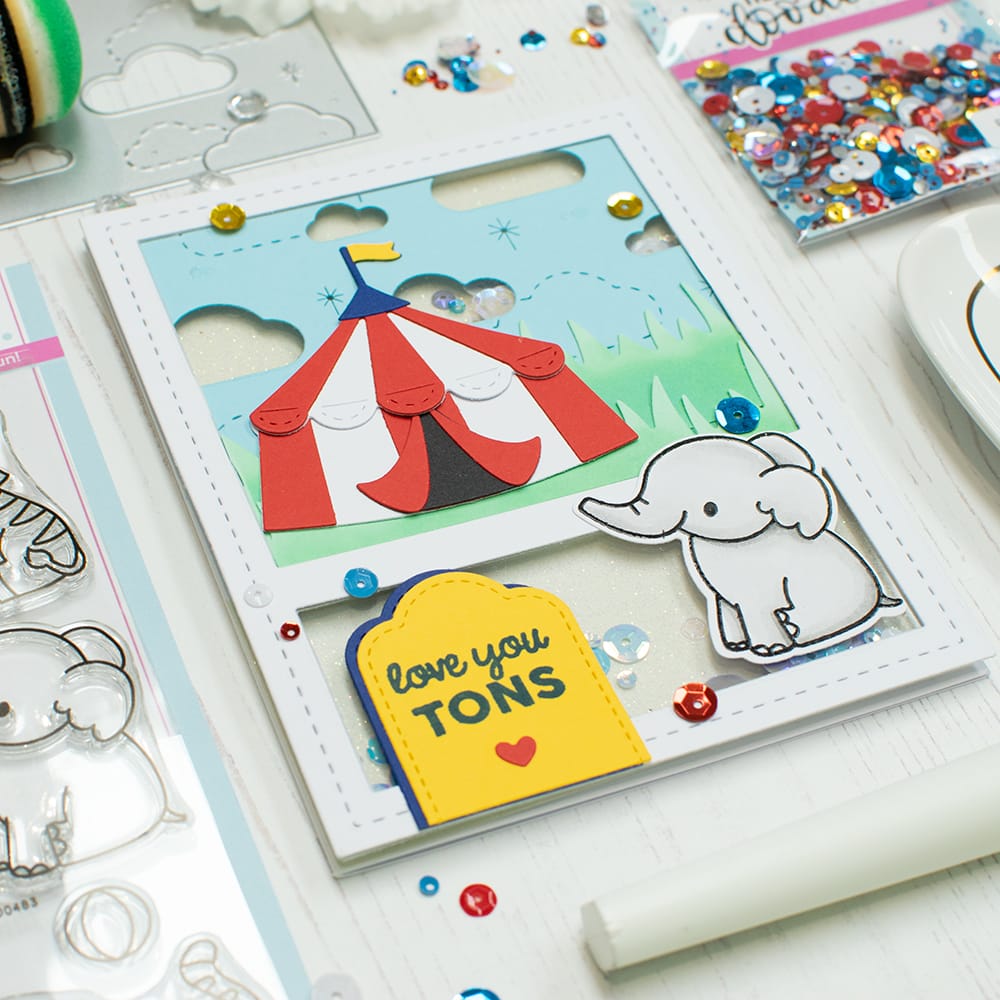 While you're stocking up on your supplies with this release, don't forget to check out all of Sparkle Mixes, including the BRAND NEW Ringmaster and Pride Mixes!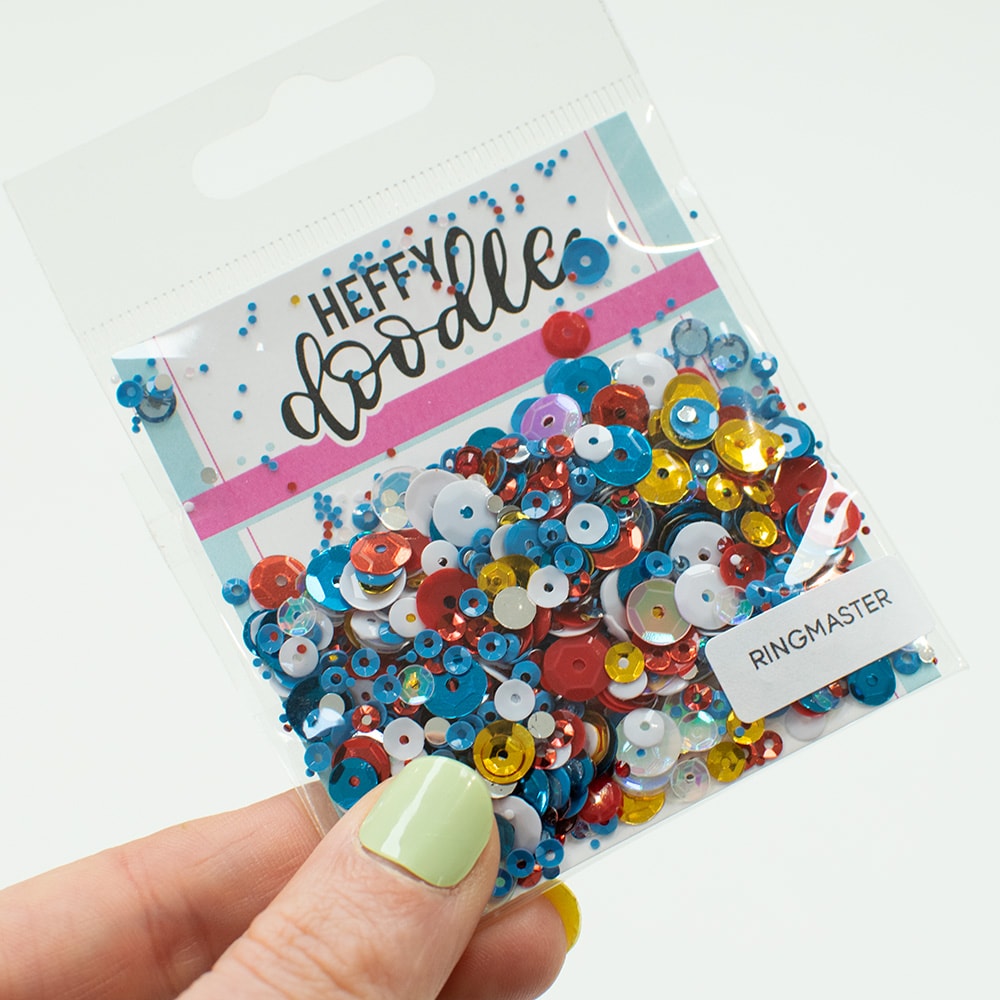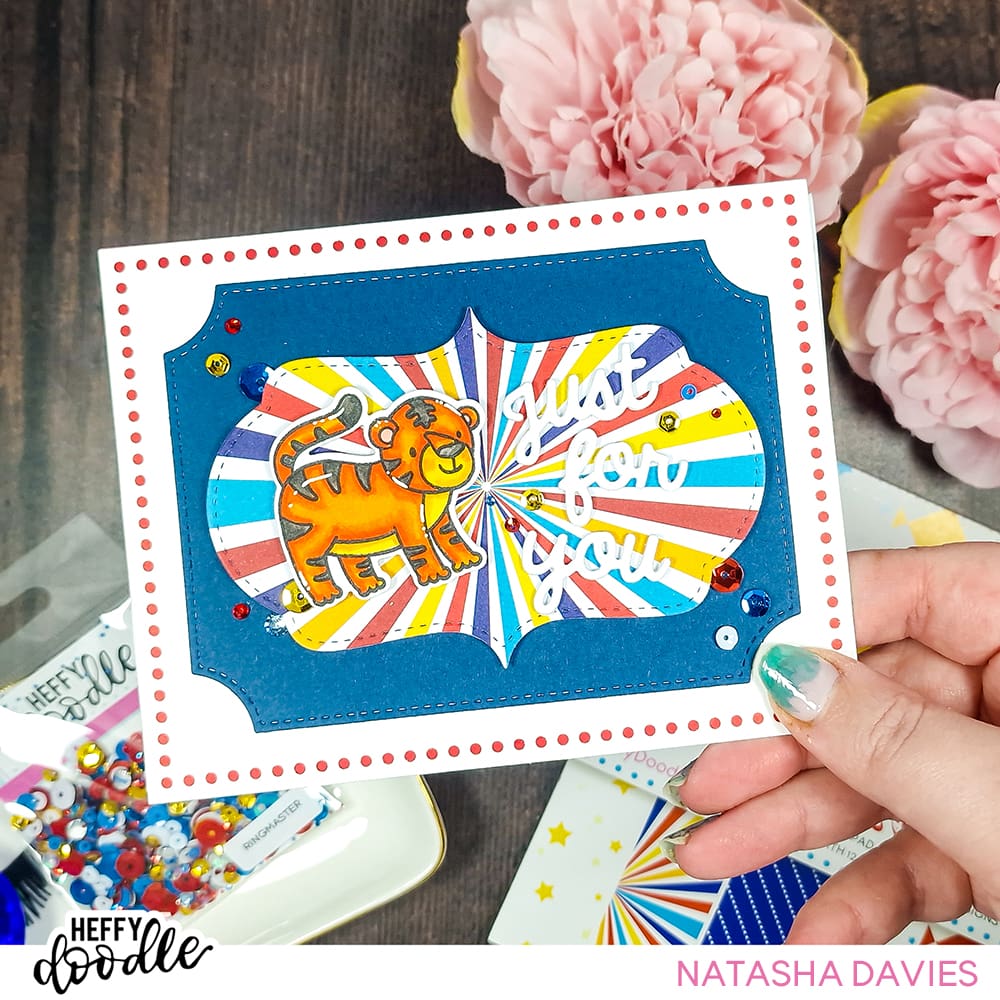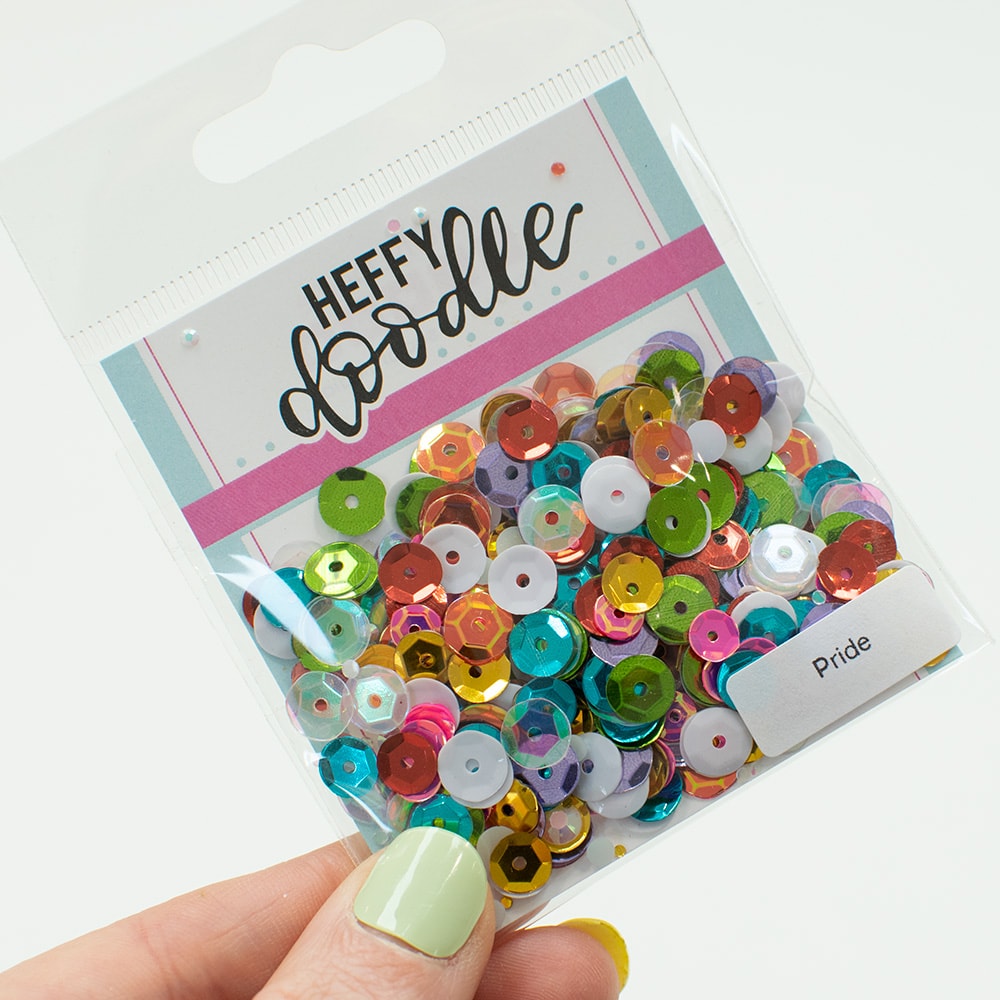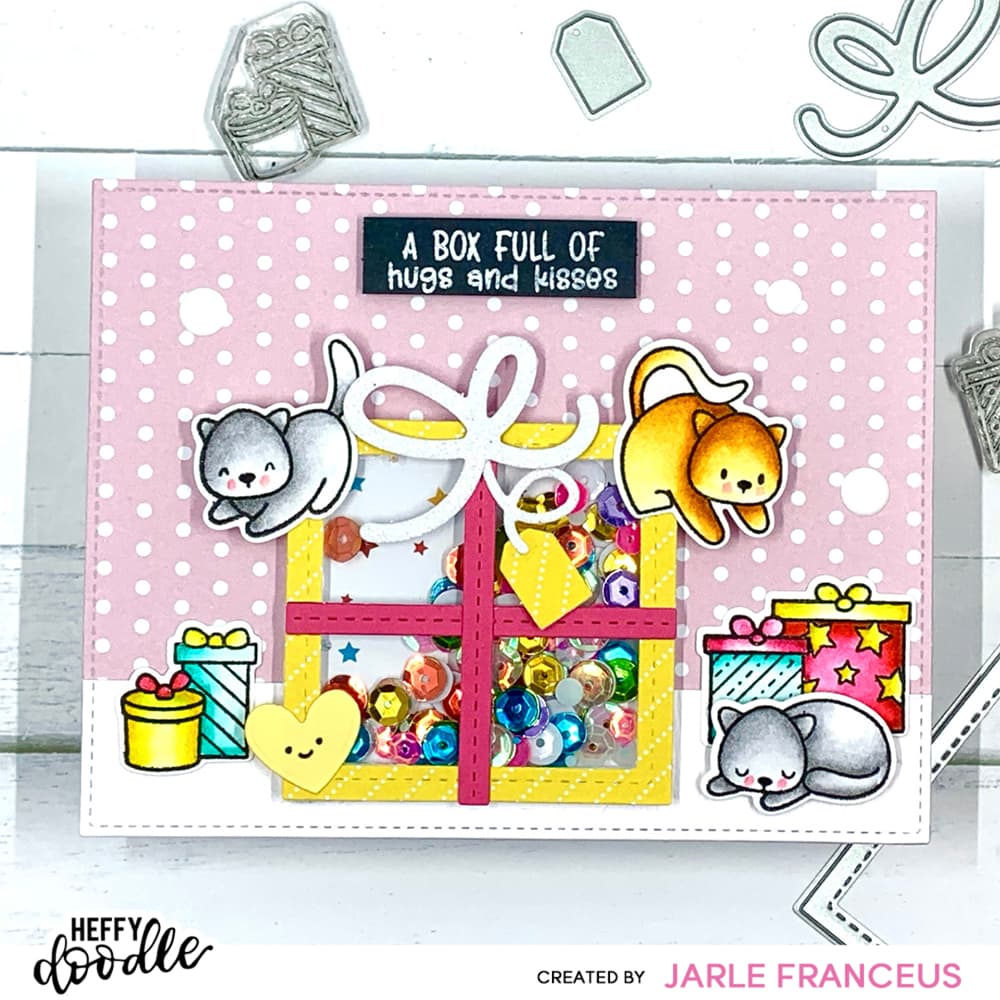 Speaking of essentials… We have a very versatile Showtime Frame Die Set to reveal today too! Use one layer or all! These dies can be used in so many ways and for Metric or Imperial sized cards! Create dots, dashes, frames and more!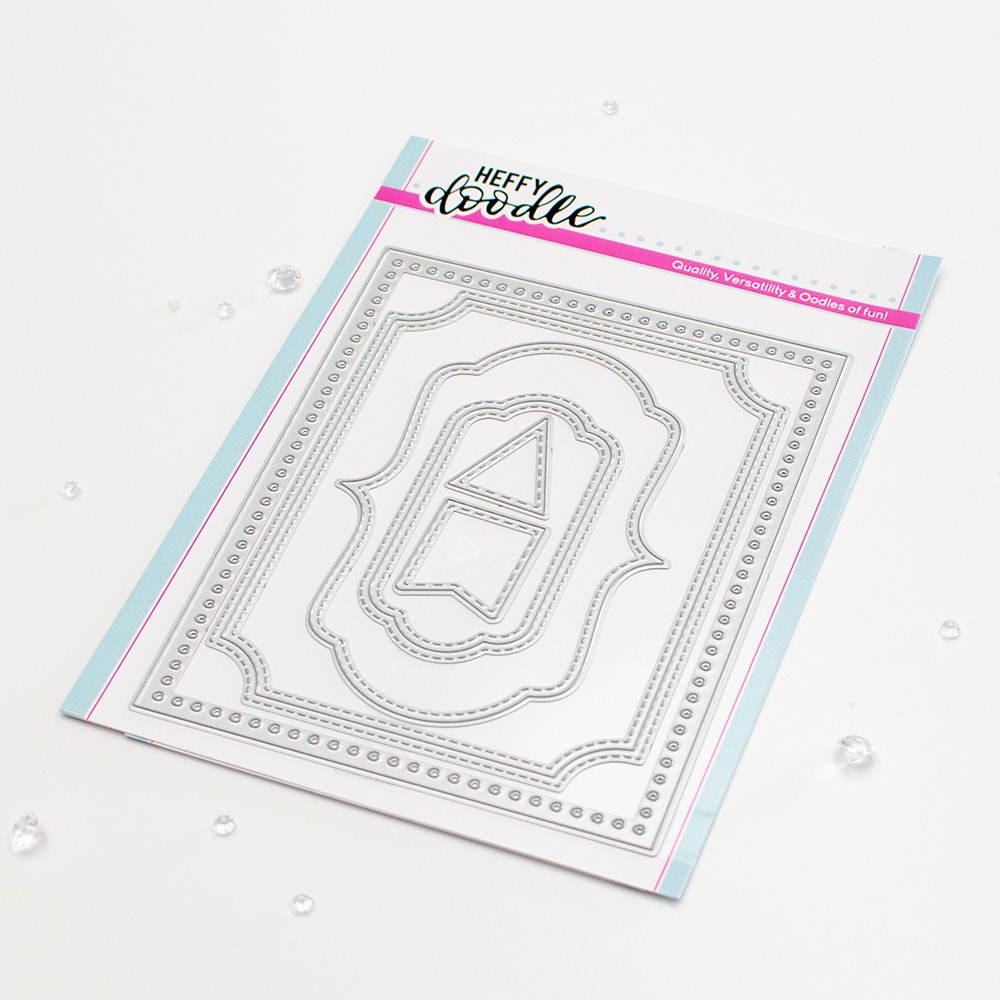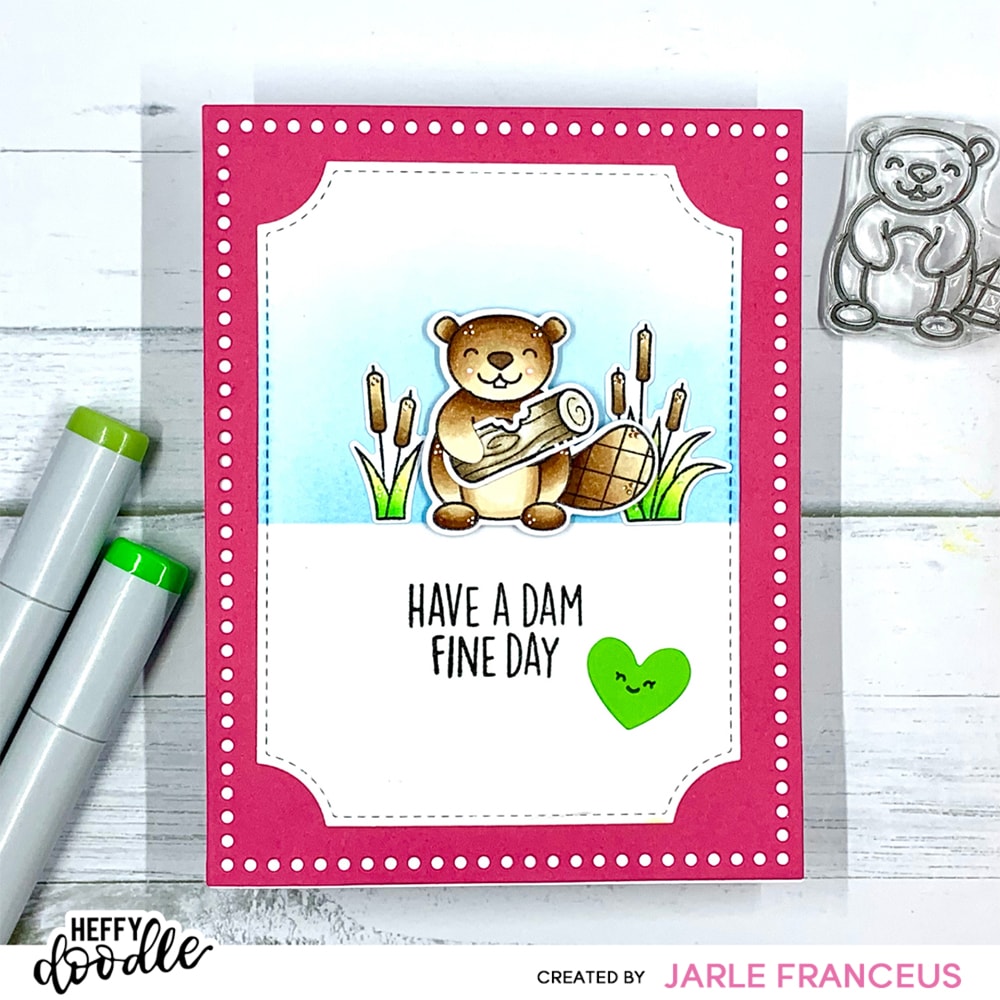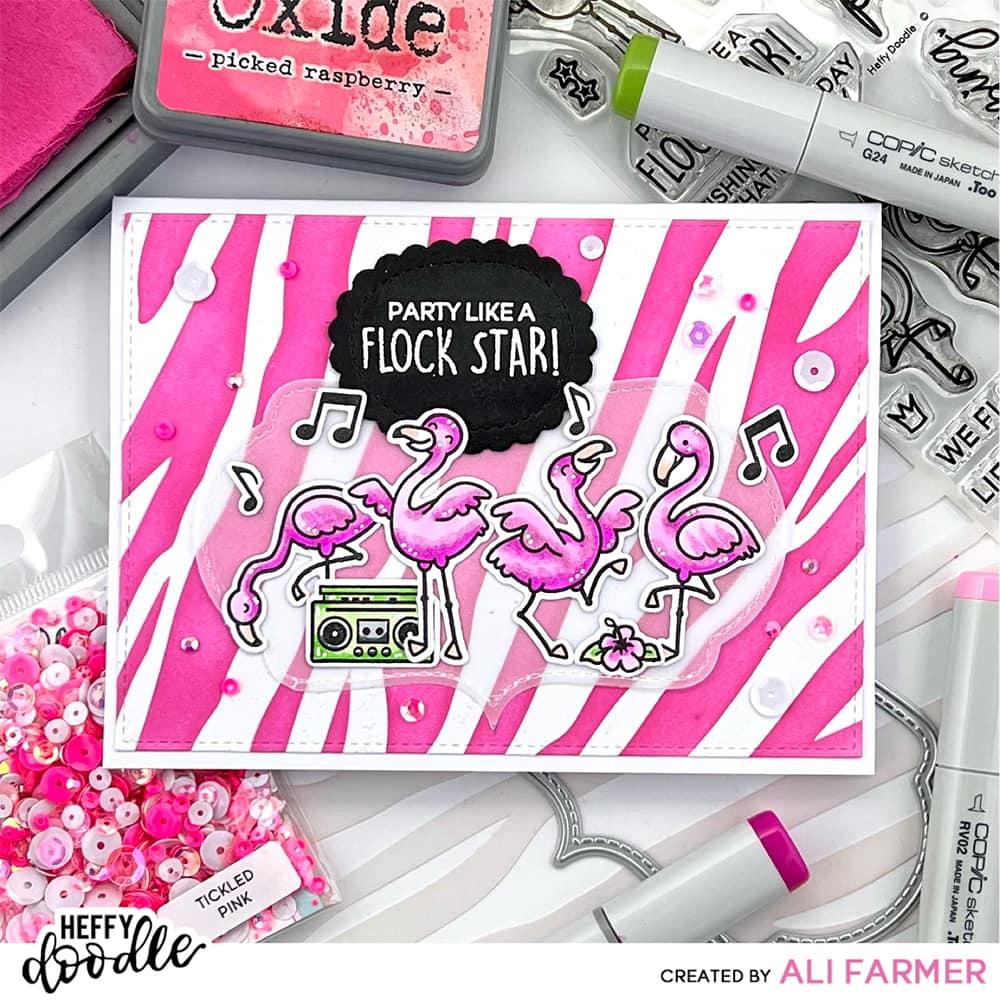 Our Jumbo Sentiment Dies have become in huge demand, so we knew we needed to add the Happy Birthday Jumbo Sentiment Dies to our line! You can use all our Jumbo Sentiment Dies layered or separate. You can use the outline die to create a shaker element as well! This set is a must-have!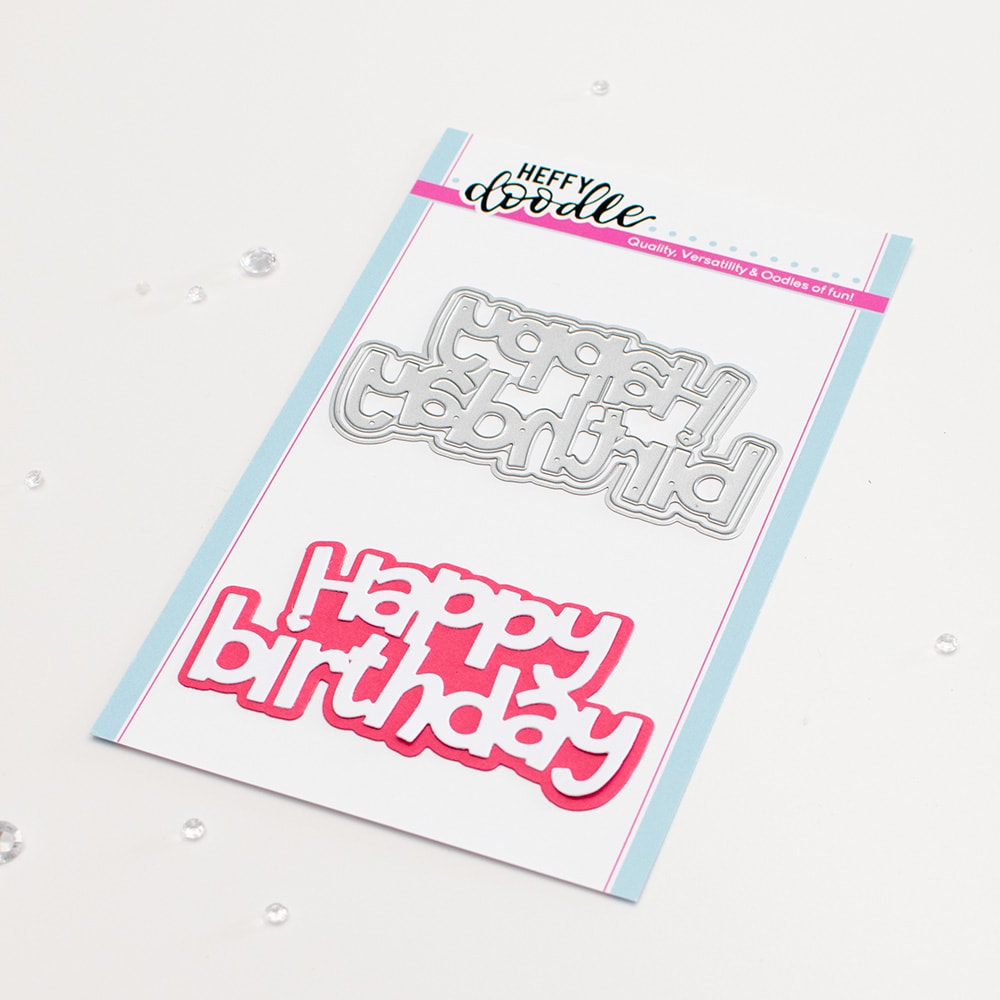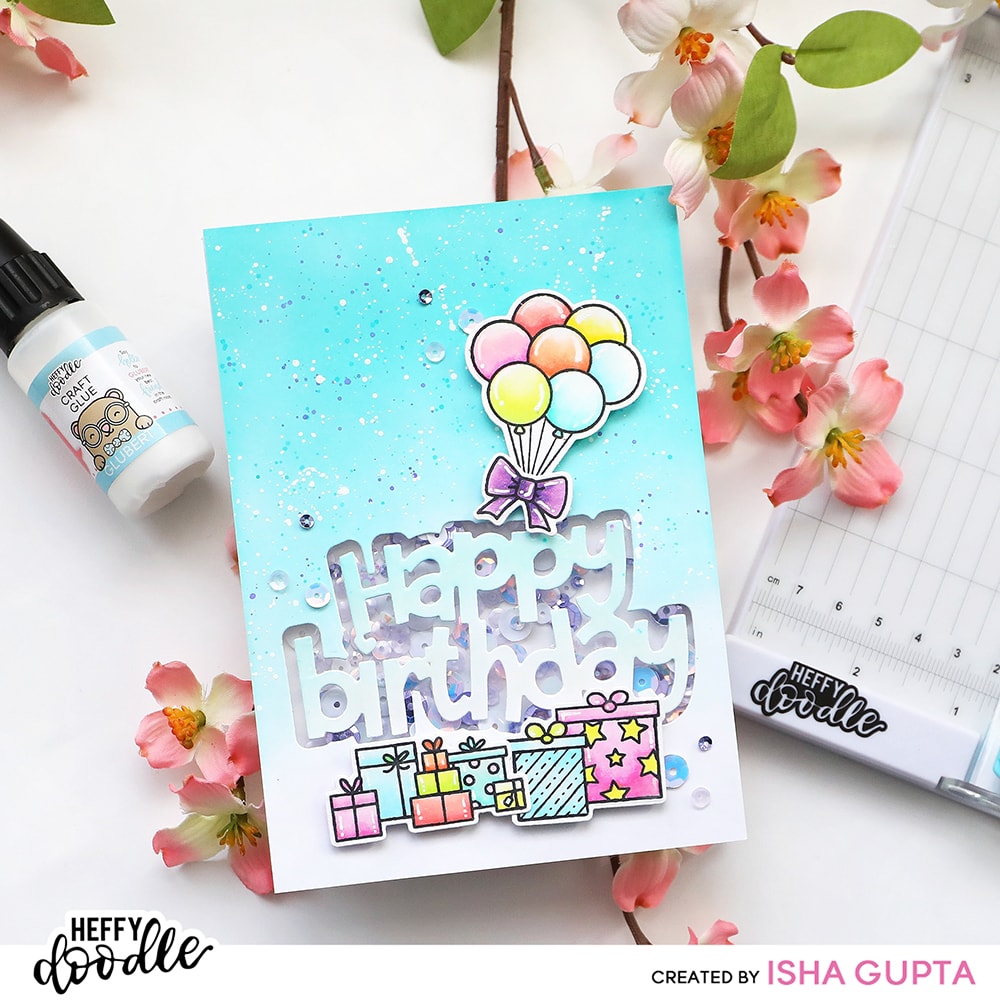 Time for some new stripes! The Funhouse Diagonal Stripes Stencil have different widths of stripes to create a fun background for your projects!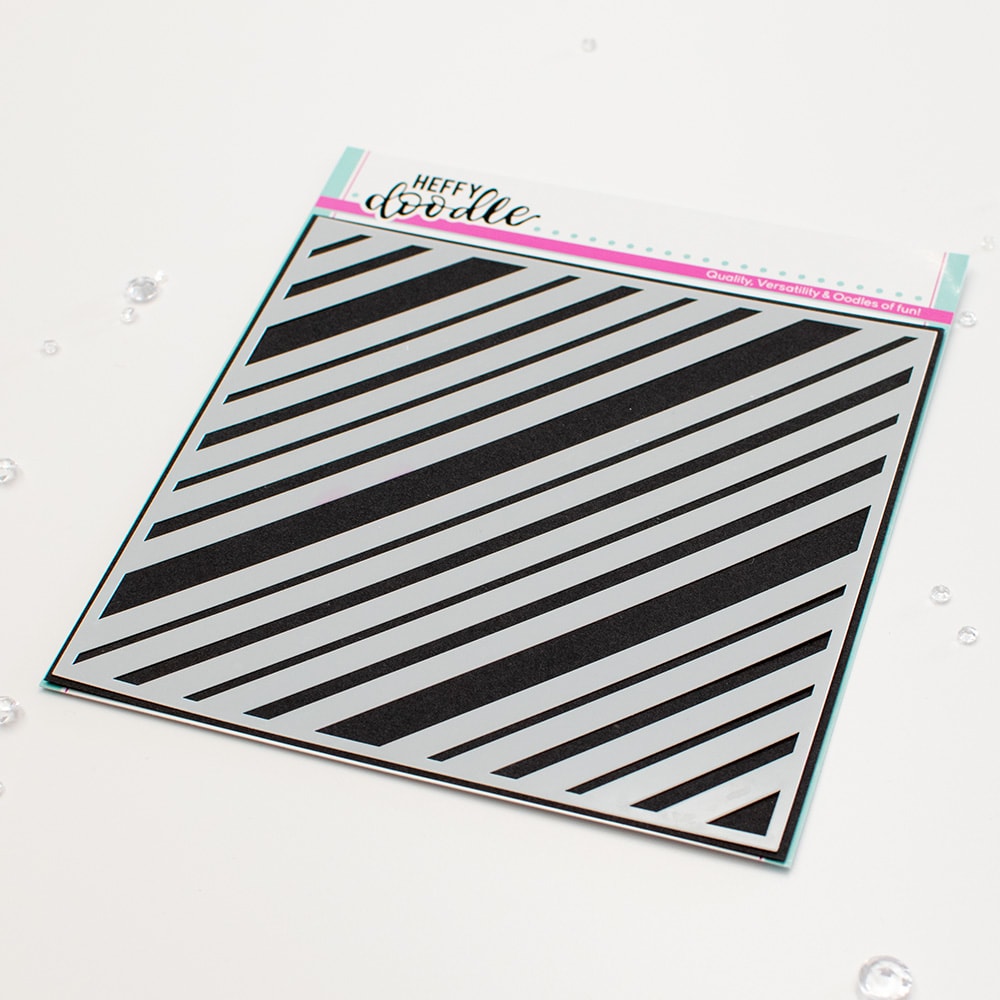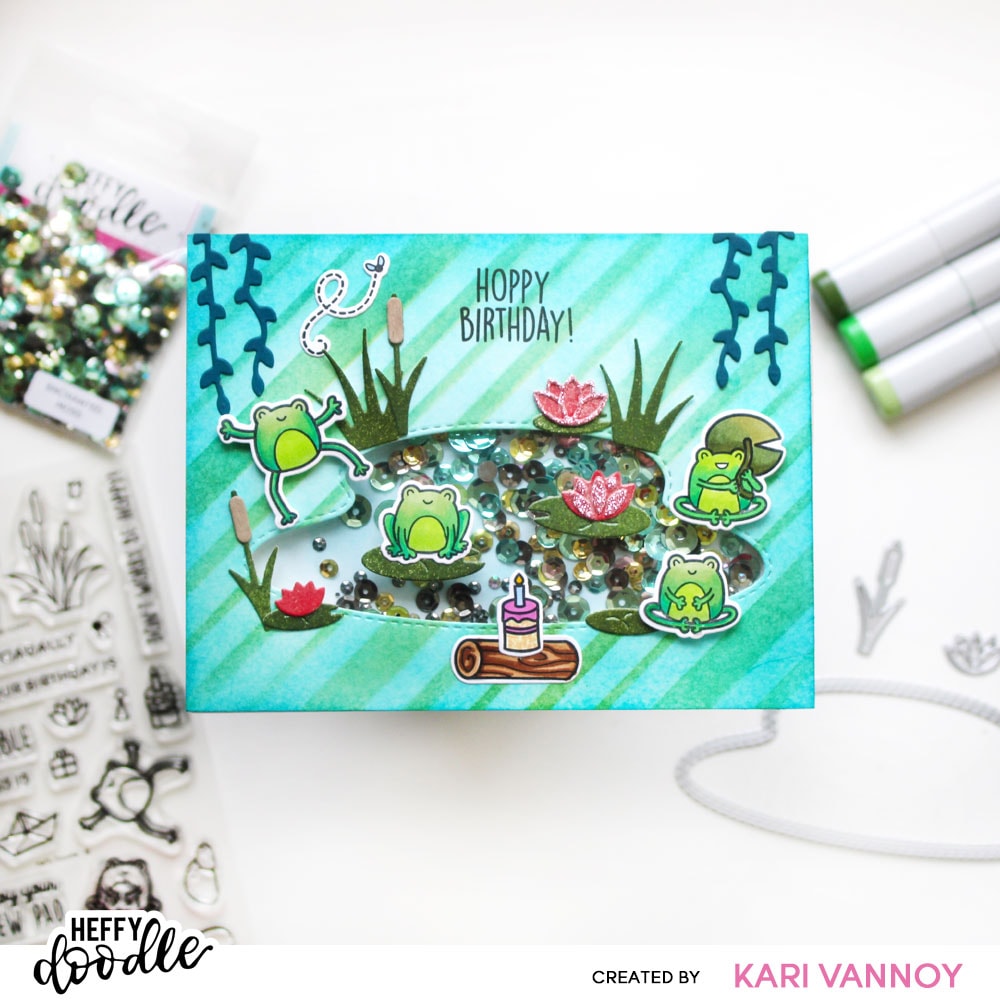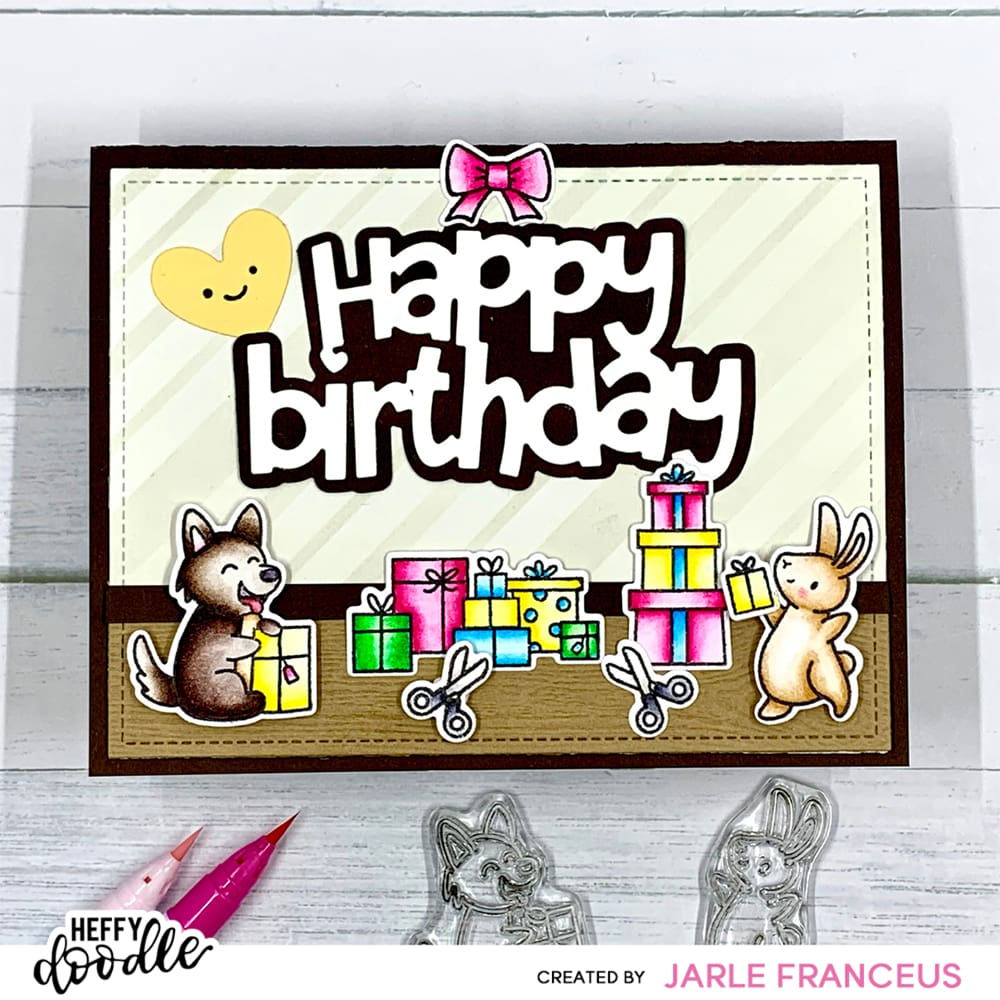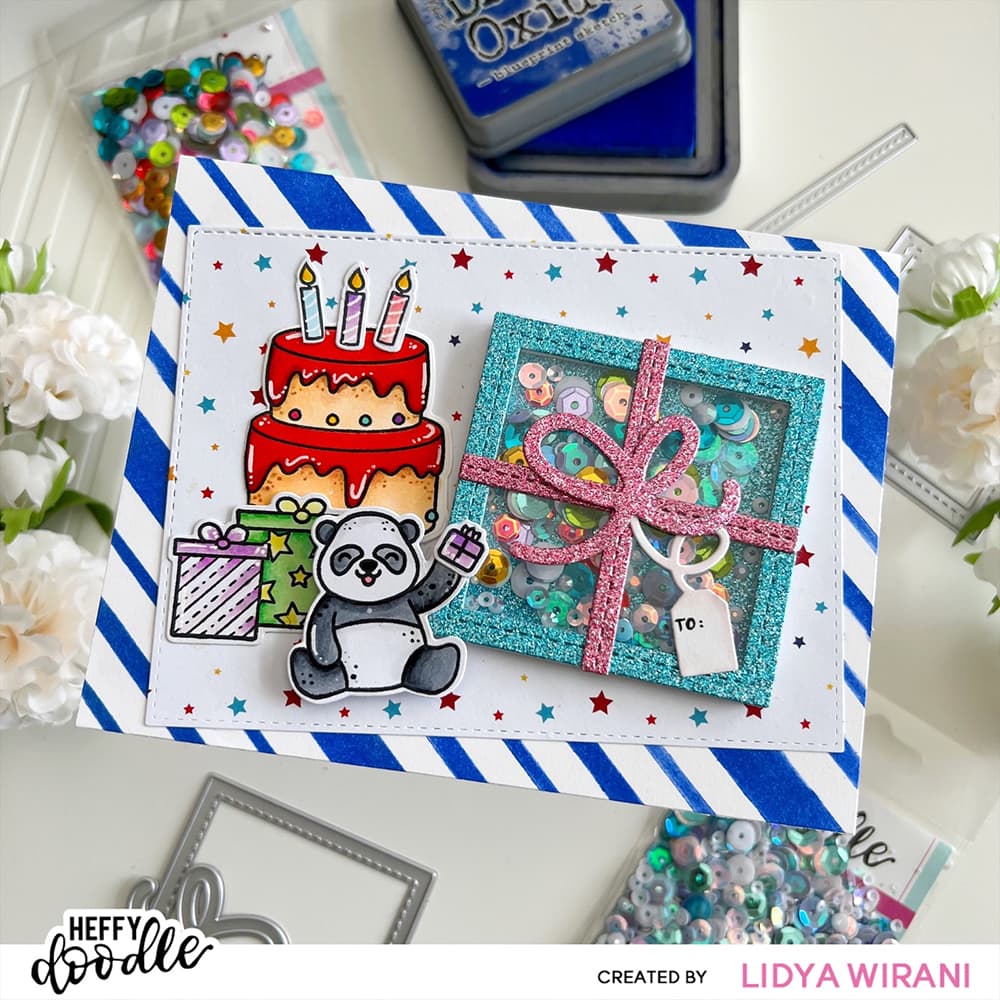 We also have another way to create a quick and easy background for your cards! Let us introduce the Carnival Star Backdrop Die! Ink blend your card base and place the panel over top of your card base for peek-a-boo color! Don't forget to keep your stars for a later project!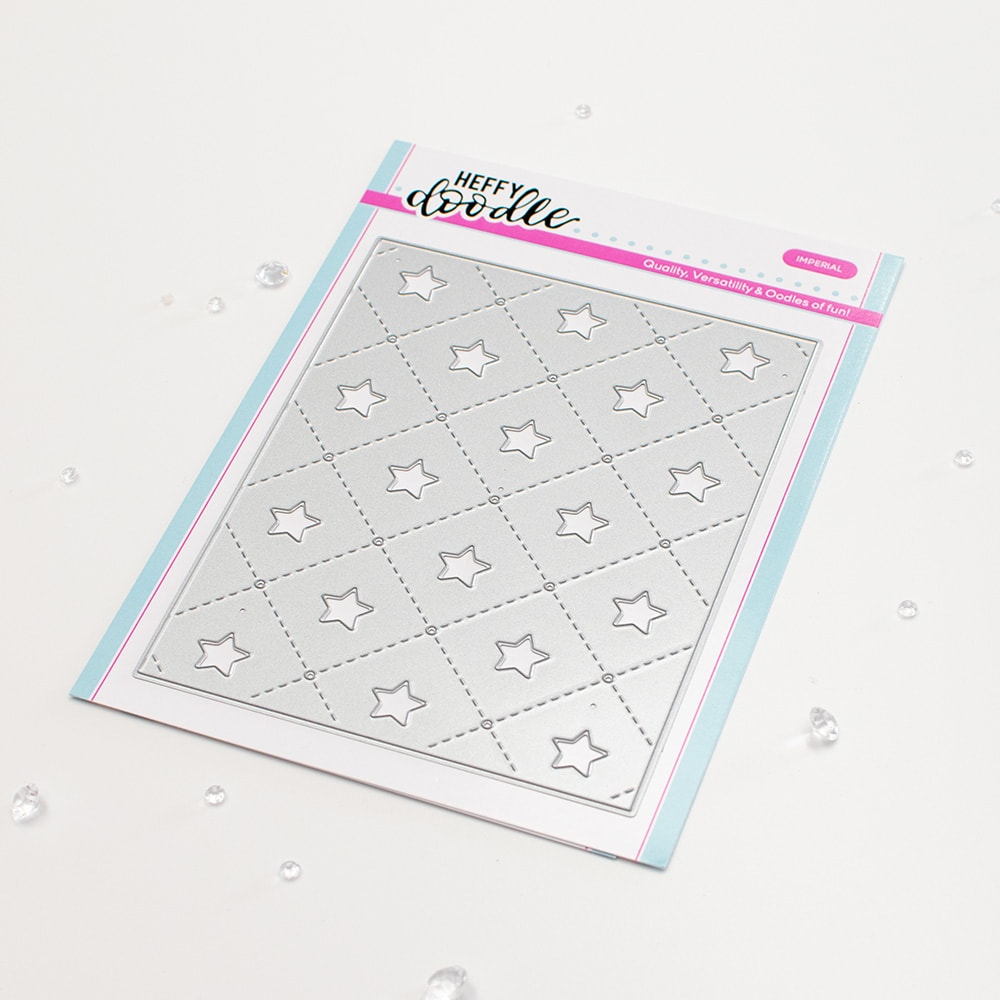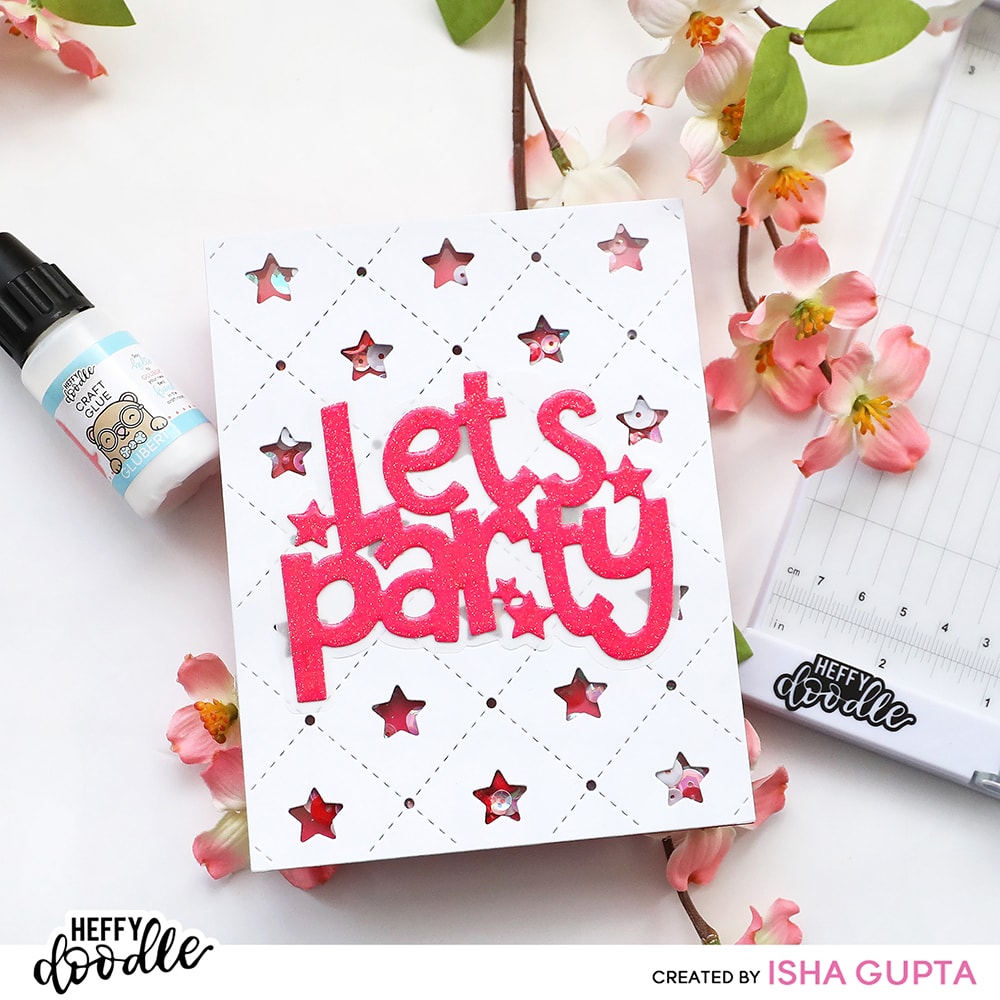 Now, it's time to get shopping! Click here to start your pre-order!
Don't forget: ever pre-order qualifies for a free Dam Fine Day stamp set. Orders over £45GBP (not including shipping) will also receive the coordinating dies for free too! No codes are necessary to redeem this offer.
Happy shopping, Heffy Doodlers! xx!