February 24, 2020
Step By Step Copic Coloring with Mindy Baxter – Coloring an Angel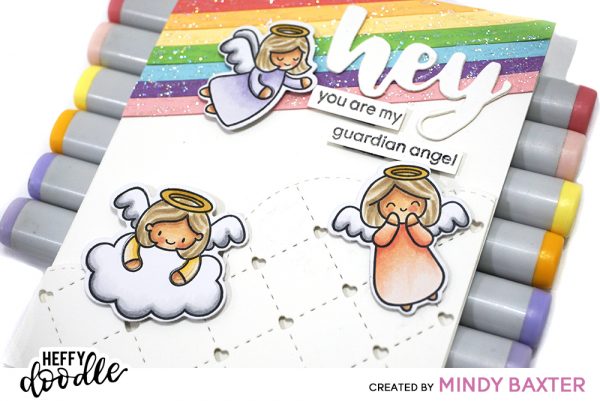 Step By Step Copic Coloring with Mindy Baxter – Coloring an Angel
Hello! It's Mindy from My Creative Scoop and today I'm sharing a card using the My Little Angel Stamp and My Little Angel Die set. I'm also using the Quilted Heart Background Die with the Silver Lining Cloud Border Die – and I love the way the stitching continues and looks like it was one die. The 'You are my guardian angel' sentiment is from the My little Angel Stamp set — but I felt there needed to be a little more to the sentiment. So, I added the 'Hey' sentiment Die. I also doubled up on the 'hey' so it would be thicker and really pop off the card.
I stamped my images in Memento Black ink and Stamped onto my Copic Xpress it Blending Card using my Misti so I could get that perfectly stamped image!
In the step by step tutorial below I'm using the following Copic Markers.
Skin – R32, R30, E13, E11, E00, E000
Halo – Y26, Y35,
Hair – E43, E42, E41
Wings and Cloud – N3, N1, N0
Dresses 1 – BV00, BV000, BV0000
Dress 2 – Y35, YR20, YR0000
Dress 3 – R32, R30, R000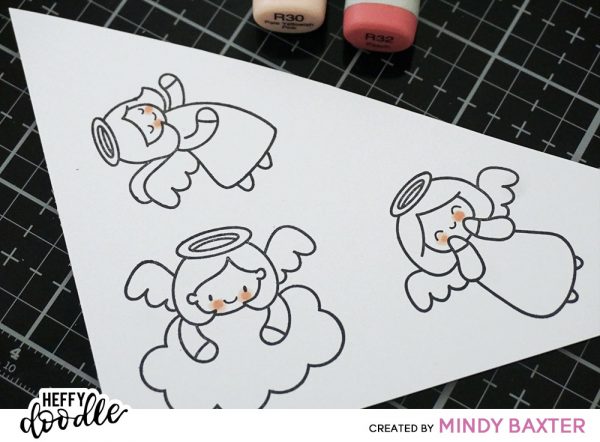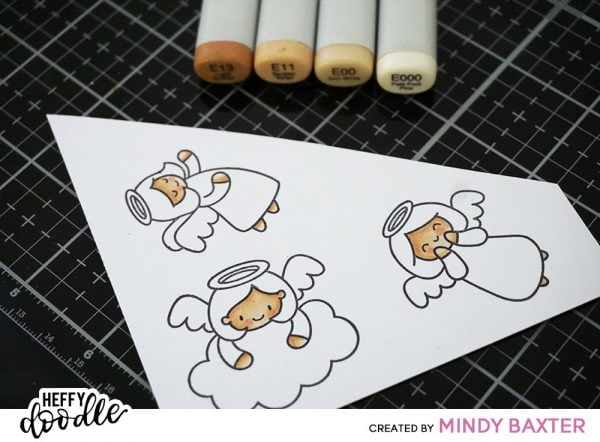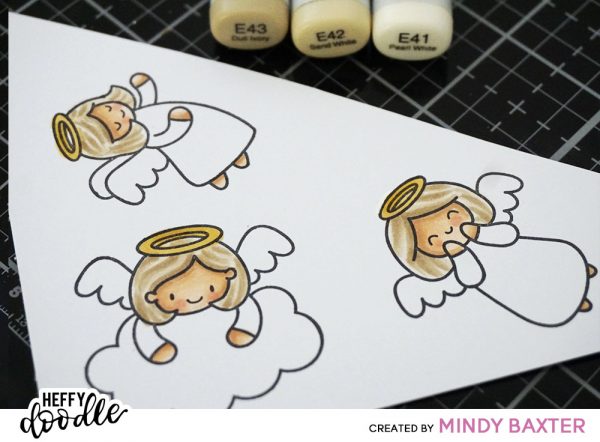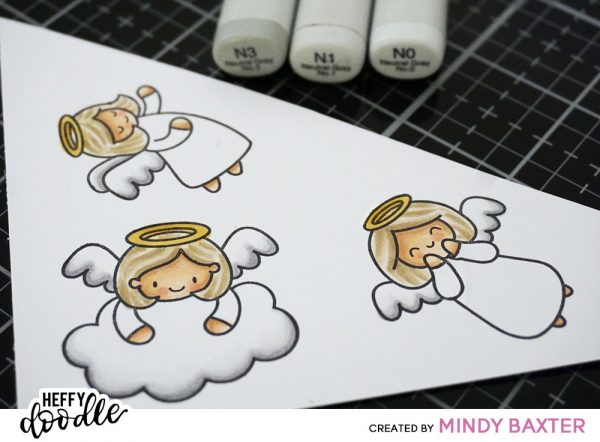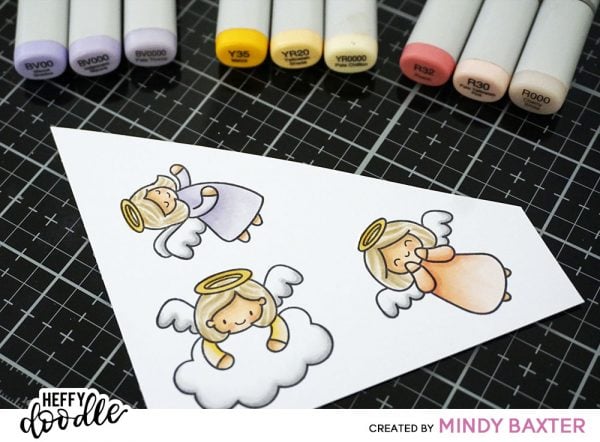 I hope you found my tutorial helpful. These are great color combos for Spring! Have a wonderful day!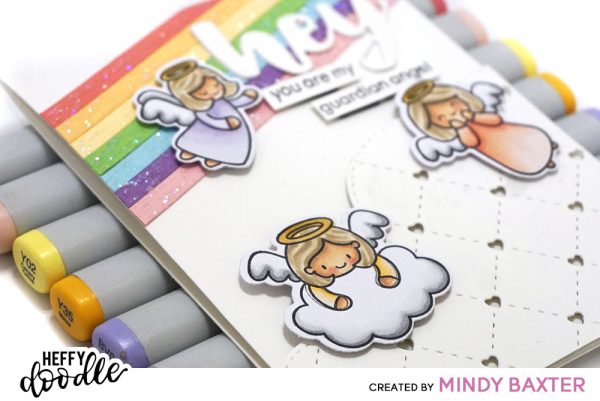 ♥ Mindy
Let's Connect on Social Media!
Facebook // Pinterest // Instagram // Twitter // YouTube