September 24, 2023
Spooky Themed Hoppy Halloween Card
Hello Everyone!
Steph here today to share this spooky themed card featuring the adorable Be Hoppy stamp set (and many more adorable Heffy Doodle products!).
To say I love Halloween is an understatement – it's my favourite time of year! So I couldn't pass up the opportunity to make a spooky project during my time on the Heffy Doodle design team.
I had only one problem though – when I last made a Heffy Doodle order, the Ghoulfriends stamp set was out of stock. So I had to get a little bit creative with this one!
It's no secret that the Be Hoppy stamp set has been one of my favourites to work with over the past few months. There's just something so adorable about their round little bodies and skinny legs! I've combined the Be Hoppy set with a few other stamps from Special Delivery and Santa's Village to set the scene with some cute accessories!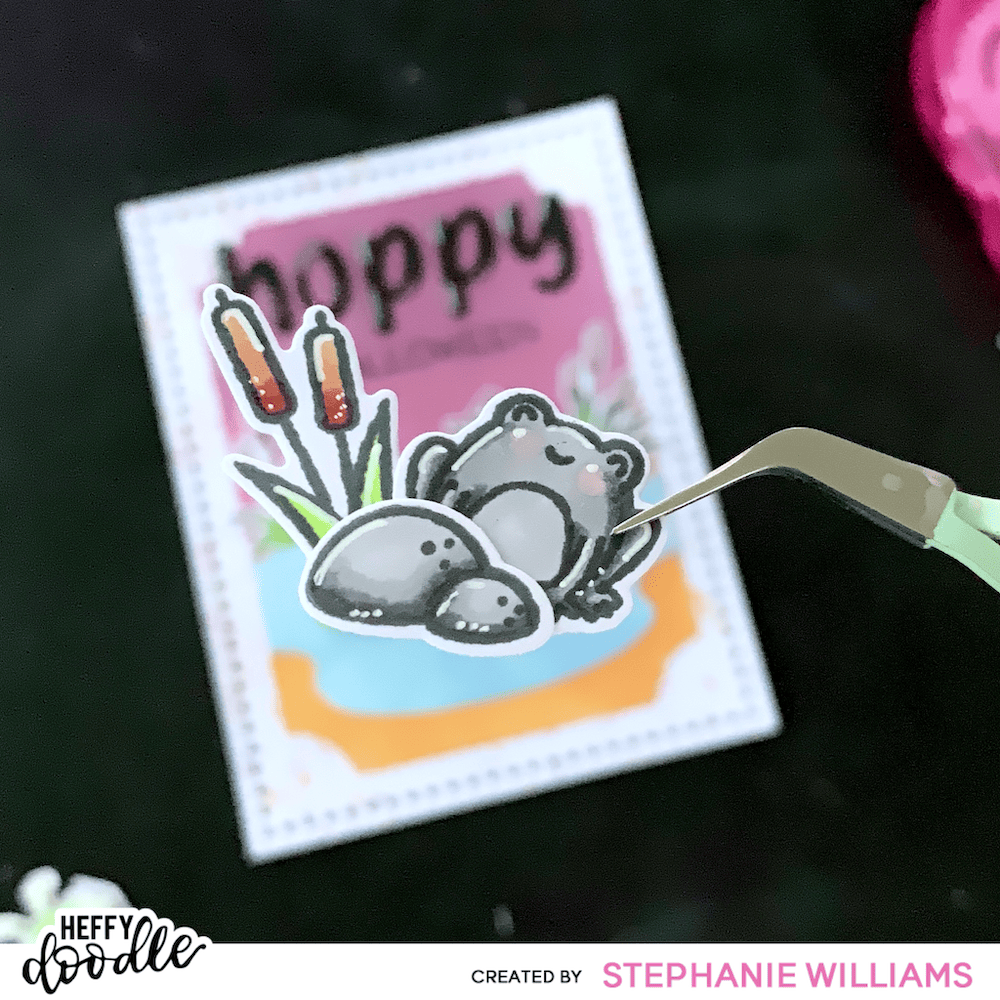 This little guy was originally destined to be a koala, I'd coloured him grey and had the other pieces ready to go from the Koality Hugs stamp set, but when I put them all together, he looked a little… cursed, so camouflage, it was. I was aiming for cute and spooky, not something that would actually scare viewers.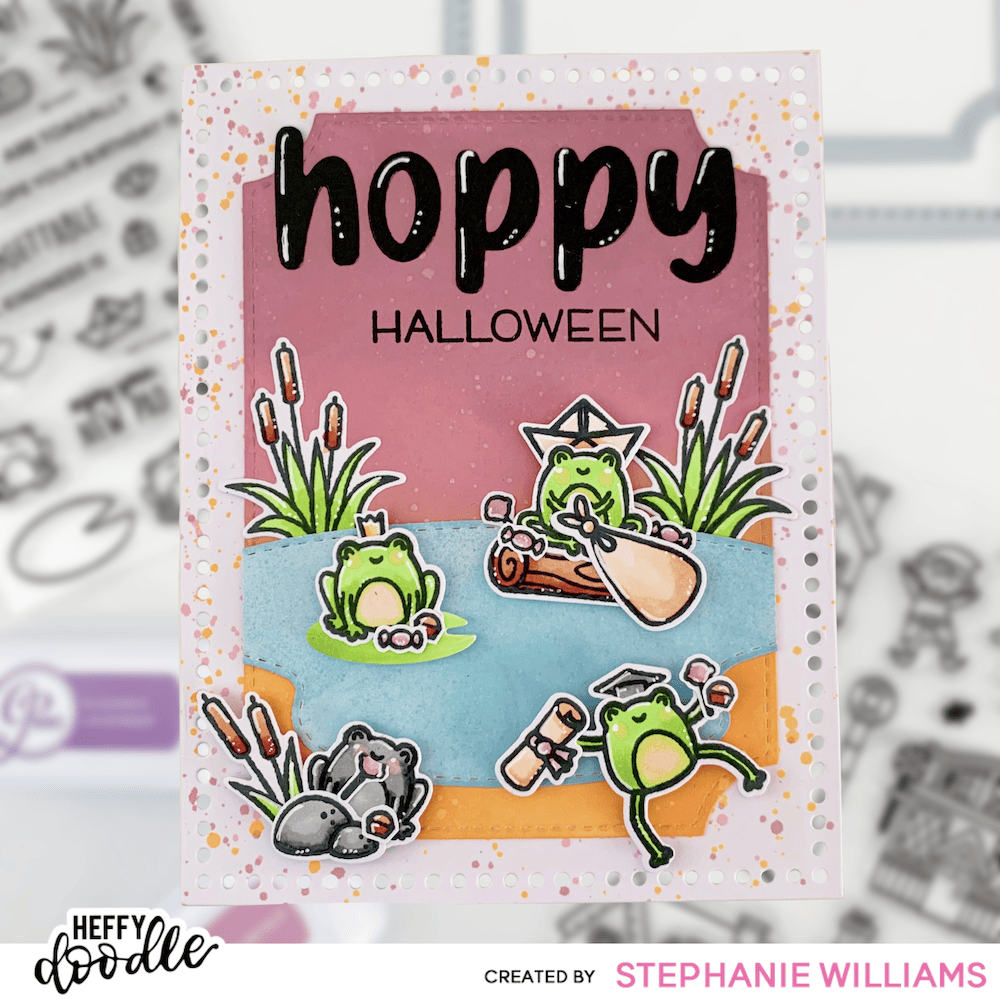 The end result was very cute! It was so much fun creating this scene with all these happy frogs and their candy.

I hope you love it! And if you'd like to see how I made it, I have made a tutorial for the Heffy Doodle's YouTube channel!
Thank you for having me for the last few months, craft friends!
Steph
**Products Used**
Be Hoppy Stamp Set
Be Hoppy Matching Die Set
Frame Dies
Build A Pond Dies
Moxie Alphabet Dies
Santa's Village Clear Stamp Set
Catherine Pooler Inks