February 24, 2018
Spin-dial Card Tutorial
Hi Heffydoodlers!
Hope you have had a great week and have started to enjoy the weekend!!  This week, I have continued my obsession with interactive cards and have used the Whatchasaying? set and dies from the new release paired with the Beary Big Heart set to create this fun spin-dial card. There are so many great sayings in this set, that I just had to use as many as I could!!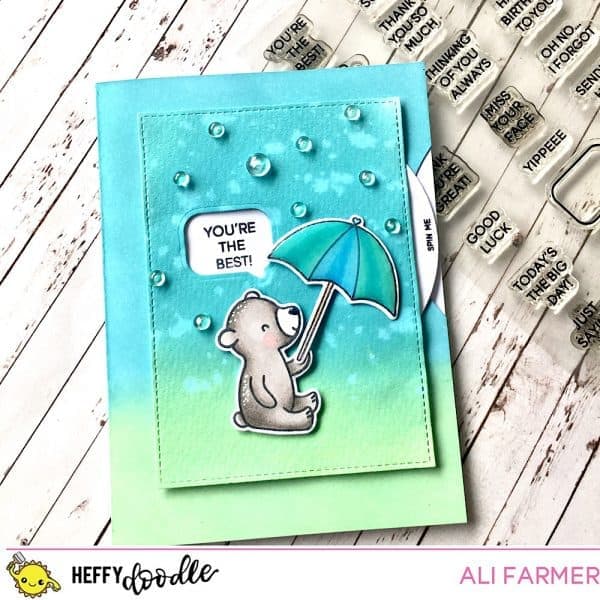 Here is is in action!
To start this card, I made a background piece out of watercolour card – I used a thinner card, but I would suggest you you a good quality watercolour card such as Distress Watercolour card so it is a bit sturdier than mine was! I cut a rectangle with mft Stitched Stax rectangles and sponged Distress Oxide Inks (Broken China & Cracked Pistachio) then splattered the top section with water & dabbed with paper towel (see left in picture below).  I then sponged a white base card with the same colours. I cut a circle from white card with a circle die (approx 9cm or 31/2 inch diameter). I also cut a small notch from the base card (as shown) with the same die. I put a brad through the centre of the circle piece and then through the card front in position. I made a rectangle template (same as my watercolour piece) so that I could work out where the best position for my bubble die would be and then die cut a speech bubble in my watercolour piece.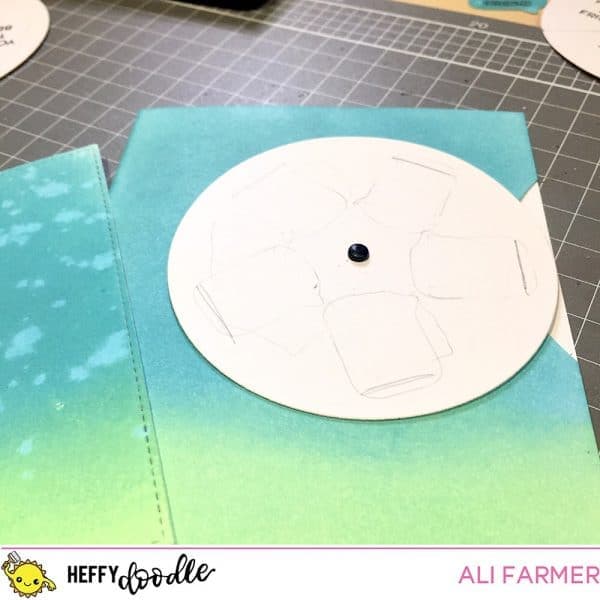 I marked the speech bubble position on my circle dial by laying my watercolour piece on the front of the card and tracing with a pencil through the speech bubble with a pencil as I carefully turned the dial. Then I stamped the sentiments in the pencil lines as shown below using my Misti. I stamped a 'spin me' sentiment from the Interactively Yours stamp set on the side of the circle spinner.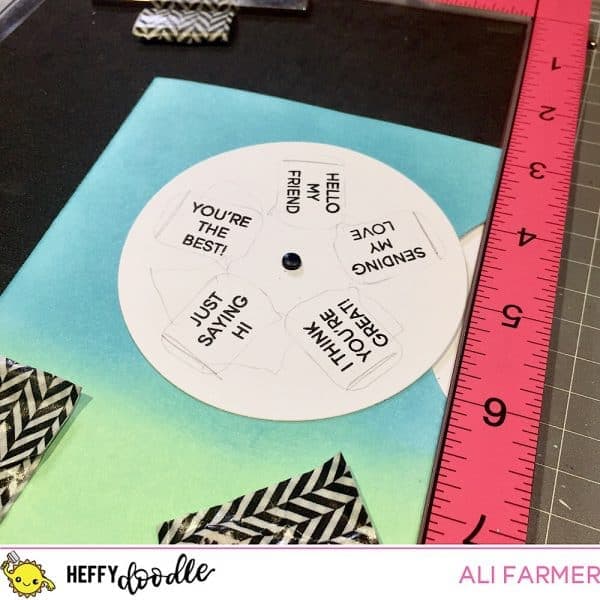 Once dry, I erased the pencil marks and attached my watercolour piece with 3D foam (making sure not the put foam where the circle dial would be so that it can move freely). I then stamped out the bear and umbrella from the Beary Big Heart Set and coloured with copics (Bear in Warm greys). I die cut them out and popped them up on the front of the card with 3D foam.  I added Pretty Pink Posh water droplets and some Glossy Accents to the umbrella and the bear's nose. I also added white gel pen details to the bear.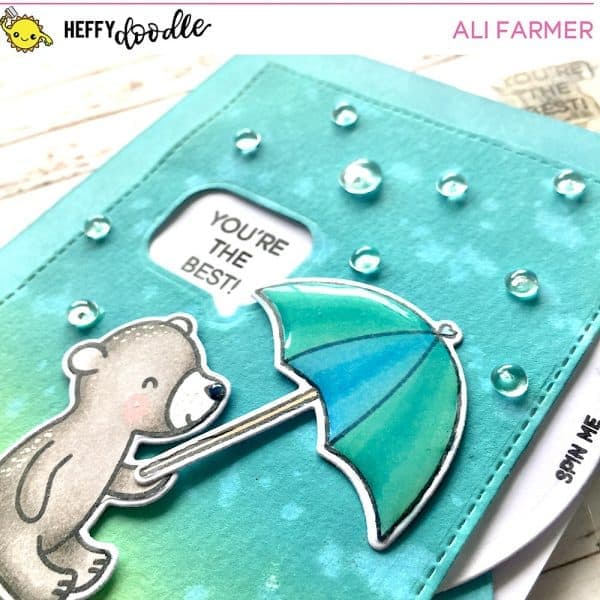 Hope you enjoyed this card and that inspired you to have fun with your own interactive elements!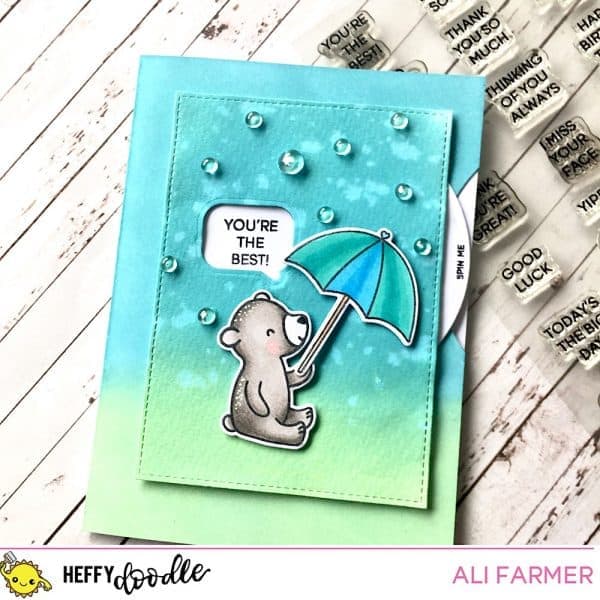 See you next time!
Ali xx