May 24, 2018
Sneak Peek Day 2
Hey guys, Crystal here returning with day 2 of Heffy Doodle's June 2018 release.  If you missed yesterday's sneak peek click HERE... Now, before I move on and show you a peek of what is to come. I wanted to let you know that if you purchase any item from the newest release you get a free exclusive stamp set.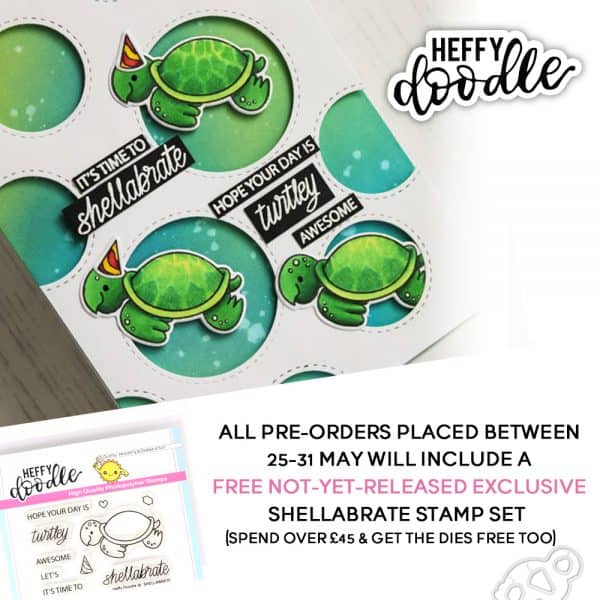 This set will eventually be released, but at the moment you can only grab this set by pre-ordering the newest Heffy Doodle stamps!
Ok, back to the sneaks! For the first one up we have a set that is super special…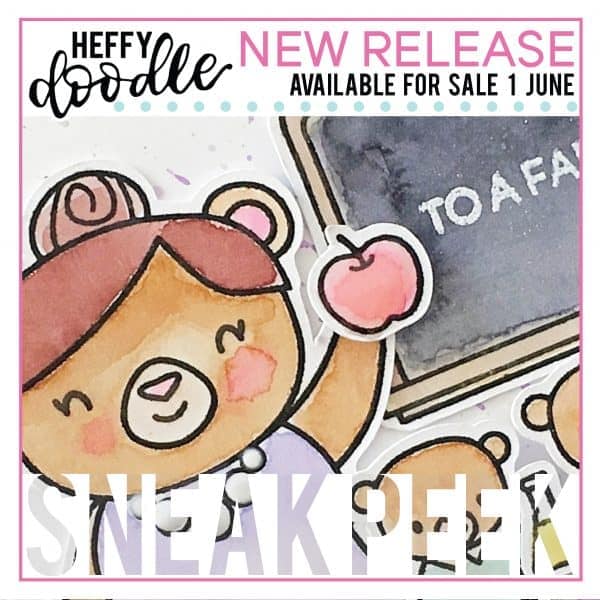 Teachers Pet Stamp Set
A stamp set with 19 school themed images including two teacher bears and three bear children. The set also includes a blackboard & notepad with smaller images which can be stamped on top of each. Other scene building images include a rosette, apple, beaker, stack of books, crayon, backpack, star and two pairs of spectacles which can be added to the teacher bear images.
Of course, we have got to get some pretty sweet sentiments to coordinate, this next sneak peek is full of new product!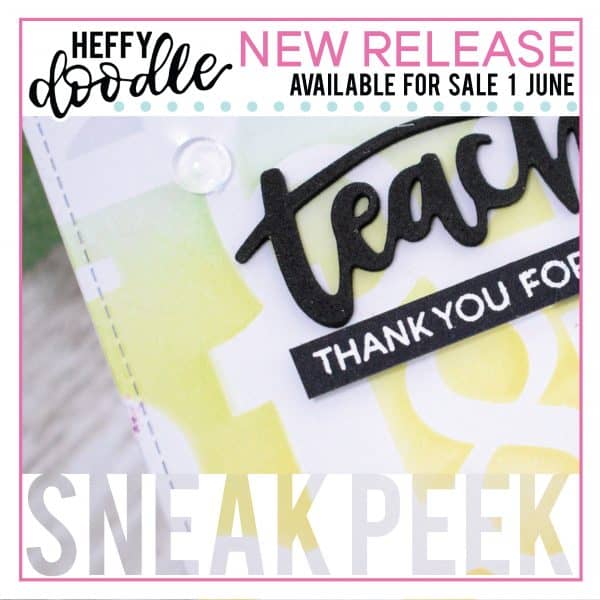 We have got Teach Me Words Stamp Set
A selection of 33 stamps perfect for making cards for teachers, babysitters, childminders and more. Stamps include babysitter, teaching, assistant, au pair, boss, nanny, day care, head, nursery, childminder and teacher, as well as a larger thank you image. Also included is a selection of smaller greetings to create a variety of sentiments.
Numicon Stencil
A stencil with a selection of random numbers as the design. Perfect for creating fun backgrounds. Use with inks, markers, sprays, mists, embossing pastes and more. Measures approx 6″x6″.
Teacher Heffy Cuts Die 
A stand-alone metal cutting die of the word 'teacher' in Lesley's brush lettering. Measuring approx 2.5″ x 1″.
Next, we are certainly expanding the Heffy Cut collection at Heffy Doodle.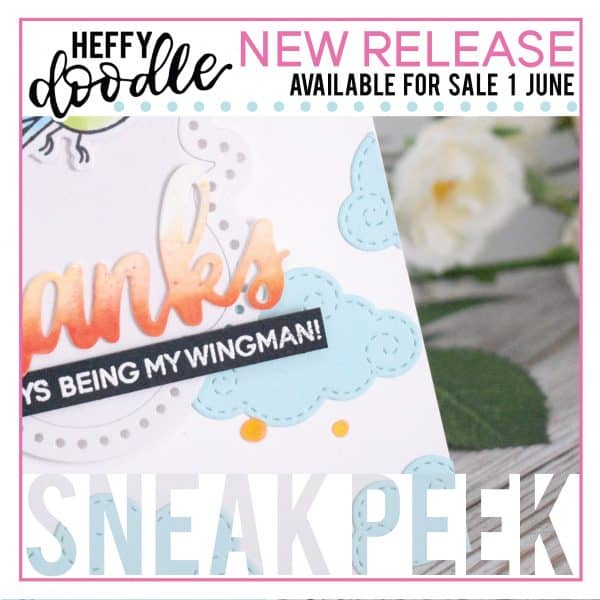 Swirly Clouds Die Set
A set of 3 cloud dies with a stitched border and a swirl effect. Largest cloud measures approx 1.75″ x 1.25″.
Thanks Heffy Cuts Die 
A stand-alone metal cutting die of the word 'thanks' in Lesley's brush lettering. Measuring approx 2″ x 1″
Super cute dies right?! Moving on to daily sentiments…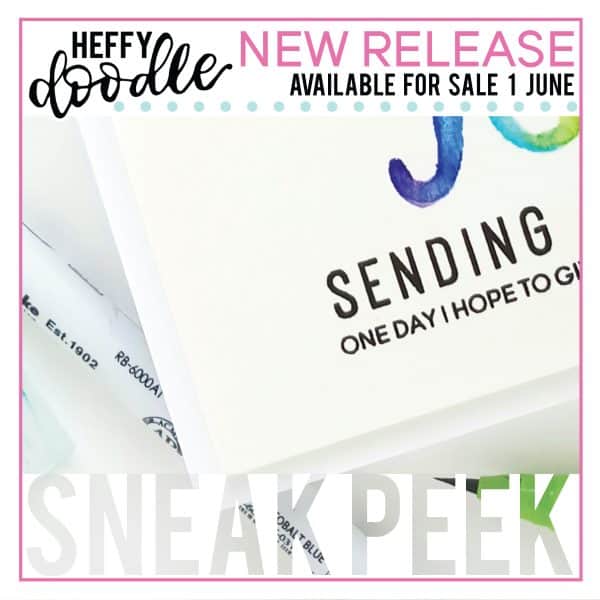 Everyday Sentiment Duos Stamp Set
A set of 7 stamp greeting images, each with a larger sentiment and a smaller greeting underneath. This set covers the everyday occasions such as birthday, anniversary, congratulations, forgotten occasions, new home, get well soon and a generic hugs sentiment. Stamps can be masked or cut apart for more versatility.
Last but not least the ever popular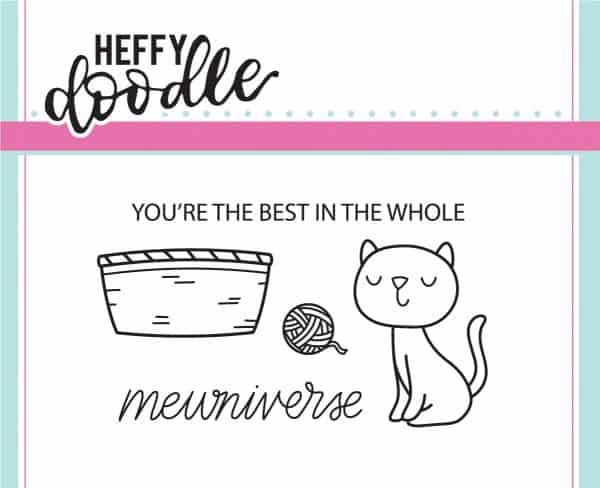 Mewniverse Stamp Set
A 2″x3″ stamp set with a sweet cat image, a basket, a ball of yarn, and two sentiments. This set was included as a freebie with pre-orders on the Heffy Doodle store during February, and is now available for purchase as part of our June 2018 release.
That does it for our June 2018 release. The products will be available for pre-order tomorrow! I can't wait to see what you all create!
Hugs <3 Crystal