May 23, 2018
Sneak Peek Day 1
Hey guys, Crystal here with day 1 of Heffy Doodle's June 2018 release. Before I move on and show you a peek of what is to come. I wanted to let you know that if you purchase any item from the newest release you get a free exclusive stamp set.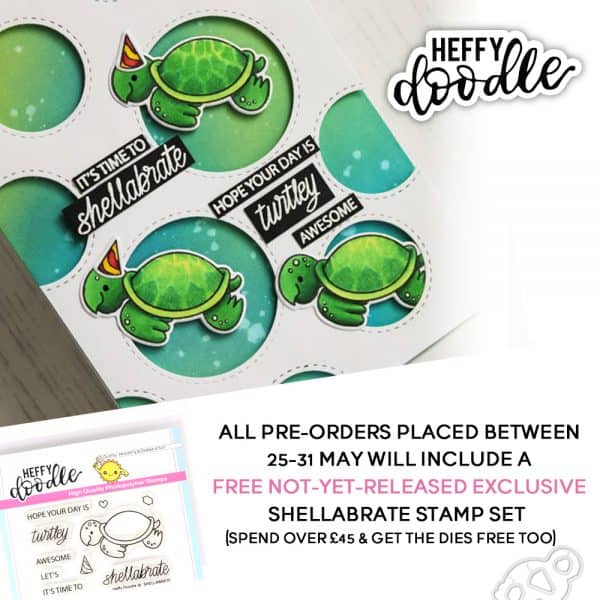 This set will eventually be released, but at the moment you can only grab this set by pre-ordering the newest Heffy Doodle stamps!
Okay, enough of a tease lets begin by showing a peek of the Oceans of Love stamp set. Oceans of Love features cute sea critters including a narwhal, starfish, manta ray, shark, jellyfish and turtle. The set also includes a selection of scene building elements such as seaweed, shells, rocks, kelp and bubbles along with a number of pun-tastic sentiments. Of course, these awesome stamp set has the coordinating dies.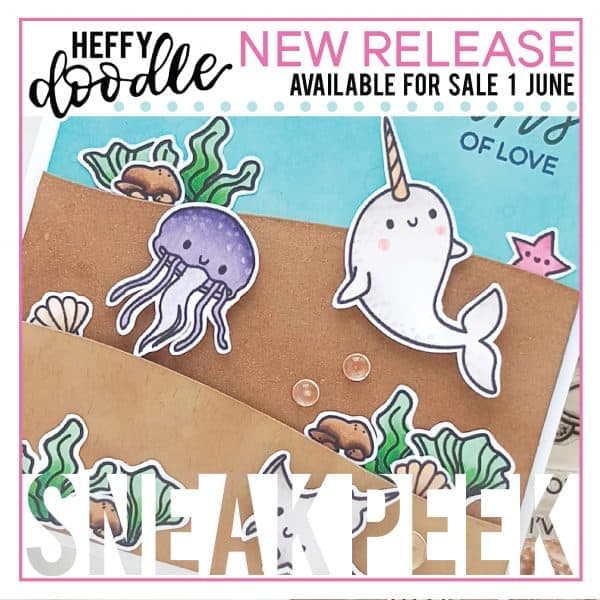 Continuing on with the sea theme…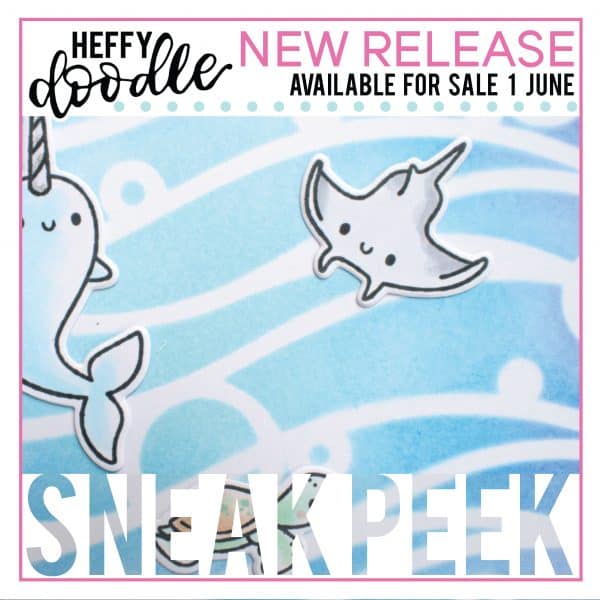 The Bubble Waves stencil!
A stencil with a bubble wave design, perfect for creating fun backgrounds. Use with inks, markers, sprays, mists, embossing pastes and more. Measures approx 6″x6″
Carrying on we have got something new for Heffy Doodle,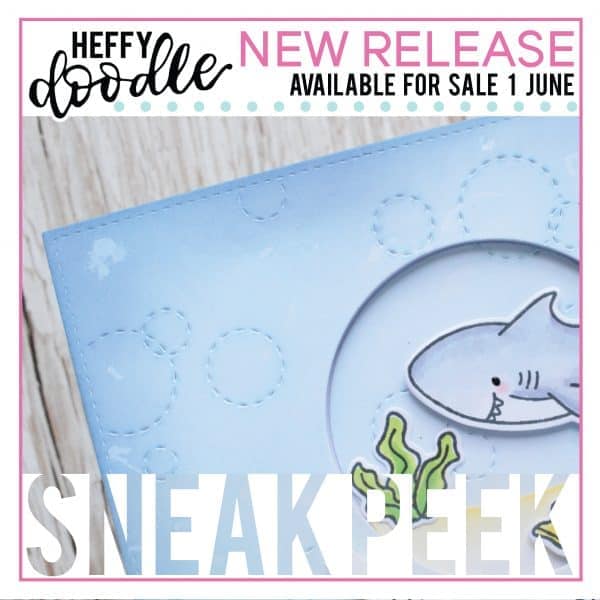 Stitched Bubble Background Die!
Create a beautiful background with stitched bubbles using this backdrop die. Measures 5.5″ x 4.25″.
What are your thoughts so far? Now we are going up to dry land as there are some pretty sweet critters there too!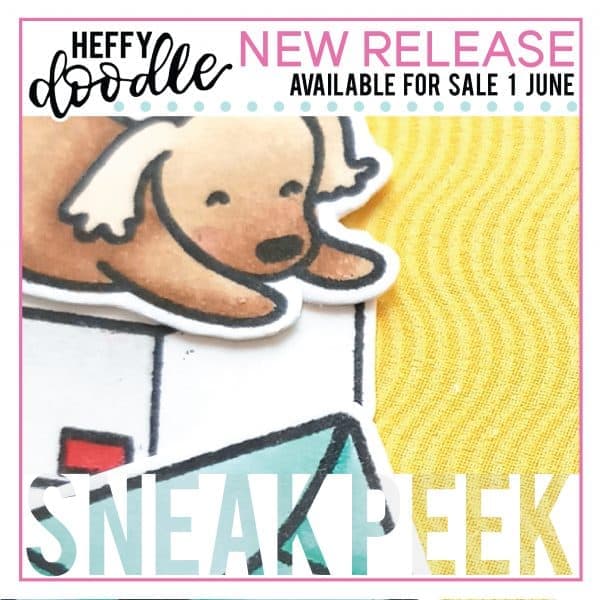 Yes, you saw that correctly. You will be yappy for Yappy Happy Mail!
A stamp set with 27 images including a post box, a mail box and three cute dogs. Also included are a selection of scene building images such as four envelope stamps, a box, a paper plane, hearts and paw prints, along with some sentiment stamps. Of course these sweeties have coordinating dies <3
You will be so yappy to send happy mail, so we've got…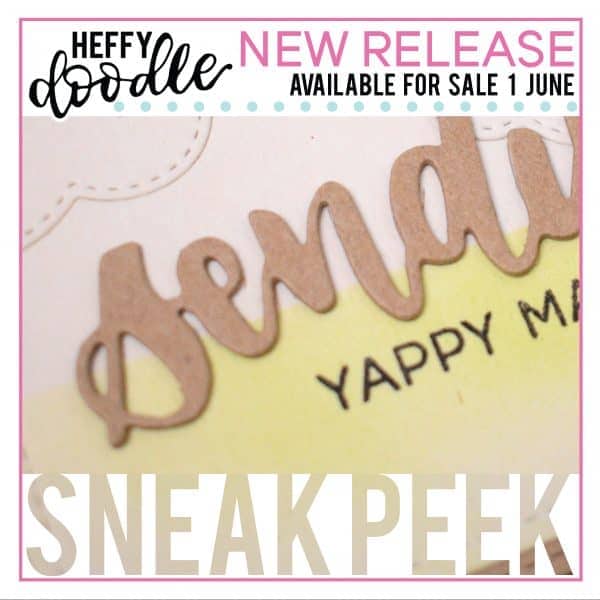 Sending Heffy Cuts Die.
A stand-alone metal cutting die of the word'sending' in Lesley's brush lettering. Measuring approx 3″ x 1″.
Keeping up with the love, we have got: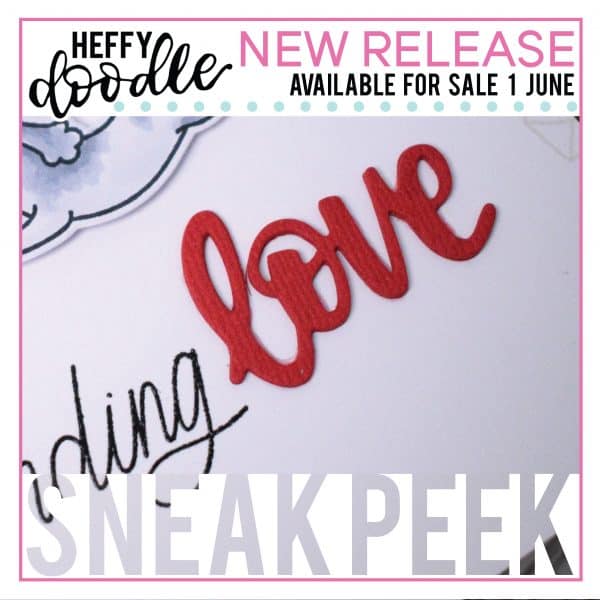 Love Heffy Cuts Die!
A stand-alone metal cutting die of the word 'love' in Lesley's brush lettering. Measuring approx 1.5″ x 1″.
Moving on, Heffy Doodle is turning ONE on June 13th, to celebrate we have this scrumptious stamp set…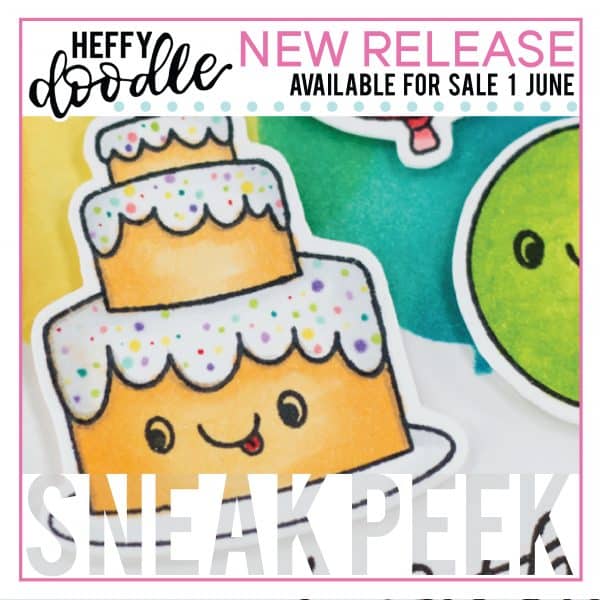 Party Palooza Stamp Set !
A collection of 23 stamps including a cupcake, parcel, shopping bag, balloon, present & cake, along with five optional facial expression stamps to give these stamps some personality. Also included in this set is a candle image and a party hat image. This set also has a selection of sentiment stamps including handwritten stamp ( Has coordinating dies)
At Heffy Doodle we LOVE big and bold!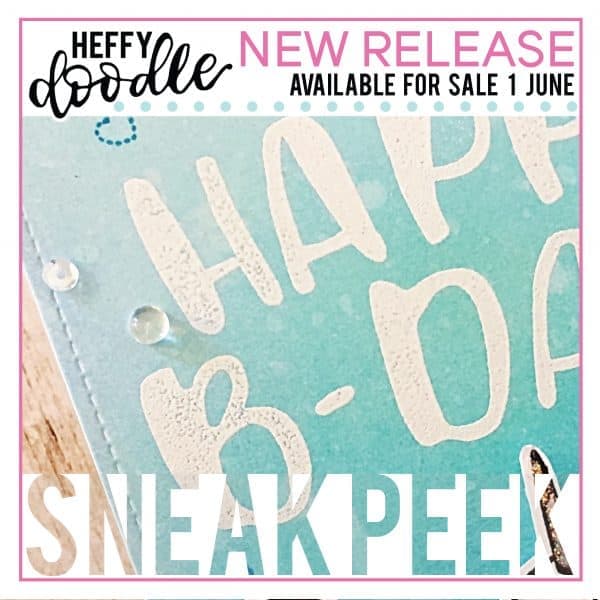 Presenting, Big Bold Words Stamp Set!
A set of three bold sentiment stamps in a quirky, handwritten, brush lettered style. Stamps include hooray, happy b-day and hello you.
WOWZERS! This only day one! Tomorrow we have the second part of sneaks, then the stamp sets are available for pre-order on Friday May 25th.
Which one was your favorite?
Crafty Hugs,
Crystal