January 11, 2018
Sandwich Time!
Hey Heffy Doodlers!
Thanks for taking the time to stop by the blog today. I hope you're having a good week and if you're like me, you're counting down the hours until FRI-YAY!!!
Confession time: I LOVE SANDWICHES. I have had a sandwich every day of my life since I was old enough for solid foods. And I still haven't gotten sick of them.
If you're ever wanting to create a large sentiment and make it the focus of your card, the Jet Alphabetters (HFD|SSS) stamp set is PERFECT for doing that, so that's the set I used today, along with a cute little foodie stamp set from Lil' Inker.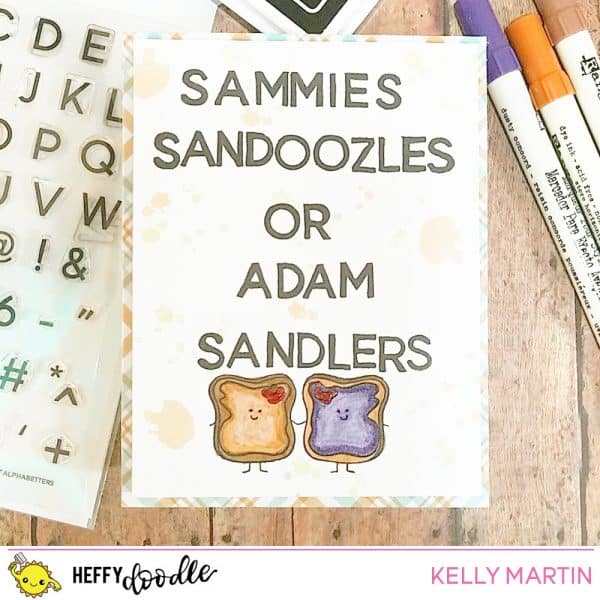 You'll want to start by cutting and scoring a 4.25 x 5.5 inch card base from white cardstock and setting it aside. Then, trim down a white cardstock piece for your panel.
You'll want to use a good black ink for your alphabet stamps. I totally free handed the stamping process, so you can see that the alignment is very…."whimsical". If you're wanting to get everything exactly straight, you'll want to use a ruler and some pencil lines.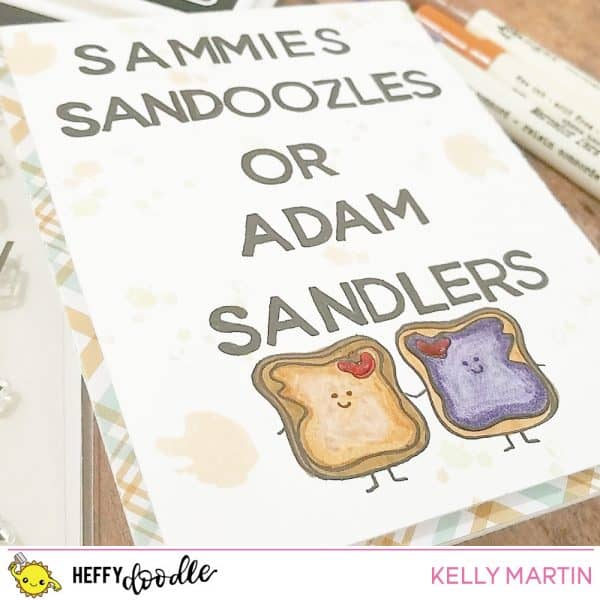 So let's talk about this sentiment. Admittedly, it is a bit niche, because it's an allusion to a show called "Parks and Recreation" that aired for several seasons, and not everyone would immediately notice that. One of the characters (Tom Haverford) has a hilarious name for all kinds of food, and sandwiches are on that funny food list.
But anyway, back to the card!
So after you're done with the sentiment, you'll want to stamp your sandwich image from the Lil' Inker set and color it with Distress Markers. I also added a dab of Glossy Accents to the hearts on the sandwiches.
You can hunt around in your paper scrap drawer for a coordinating piece of patterned paper for your card base. So just glue your stamped panel on to the patterned piece, and then adhere that combination on to your scored card base.
Then you can finish off your creative endeavors by trying desperately not to let your mouth water and immediately making your favorite sandwich!
Thanks again for stopping by and Happy Creating!
Kelly