June 22, 2020
Buoy and Gull Friends, Brace Yourselves! It is Reveal Day 2!

Hello Heffy Doodlers and welcome to our second day of full product reveals! If you missed Day 1 you can check it out here and, as always, let's have a quick recap of our schedule!
We have two more days of  full reveals, ending on July 24th. That's also the date when pre-orders start on the Heffy Doodle store, and every pre-order placed between June 24th and July 3rd will receive a free, not yet released Lil Lightouse stamp set! YAY!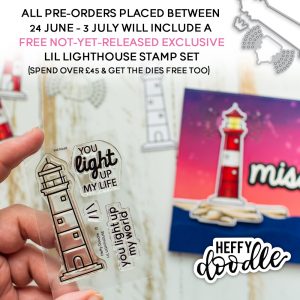 Don't forget to download the handy-dandy Wishlist we created for you, so you can keep track of your favorites from our upcoming release!
And you may want to take a look at this Checklist, too! It includes a list with every single product we ever released, and the new products, too! A useful catalog to make sure you won't be getting any duplicates! 🙂
And now let's have a look at today's products, shall we?!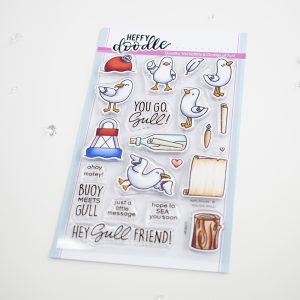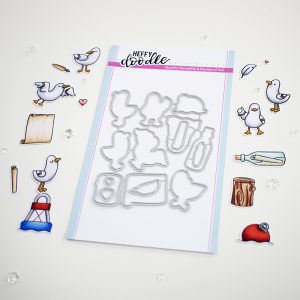 First up, we have the You Go, Gull Stamp Set! This set of 21 adorable, sea-side themed stamps features 5 quirky seagull designs and a selection of accompanying scene building images! The set is completed by 6 whimsical, pun-filled sentiments – some of the sentiments in this set, as well as many from our Whatcha Saying and Whatcha Saying Now Stamp Sets, are sized to fit onto the parchment image!
The You, Go Gull Coordinating Dies include 15 metal cutting dies that coordinate with the You Go, Gull Stamps! The set includes dies for all five seagull images, plus dies for the message in a bottle, quill, piece of parchment, pen, rolled up parchment paper, wooden post, hearts and the two buoy images.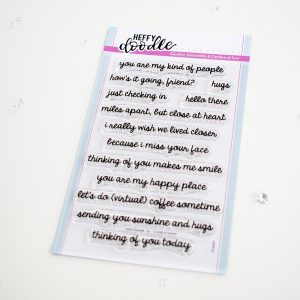 The Close At Heart sentiments include of 13 different sweet phrases, in an adorable, scripty, handwriting-style font! Inspired by being in isolation due to the Covid pandemic, what better way to spread some crafty love than with these sentiments!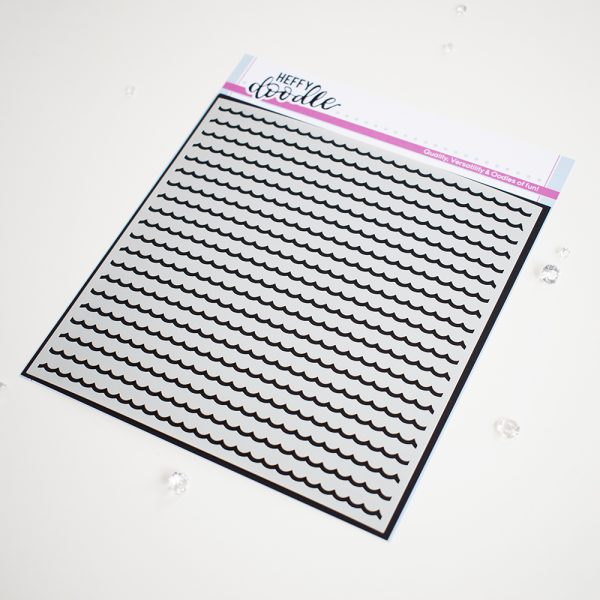 Create an ocean view with the Tiny Waves stencil. The fun wave design is fabulous for creating ocean themed cards, or simply for adding a whimsical background to your project. Slide the stencil up and ink in another colour for a fun two-toned look.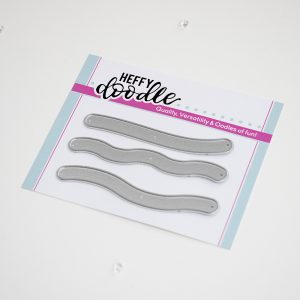 Create interactive slider cards with the Wavy Water Slides dies. These 3 slide dies create a channel in your card, so you can easily attach an image with a foam pop dot and make them move from side to side! The curved profile of each die is designed to match the Breaking Waves Border Dies! Just keep sliding! Sliding, sliding…!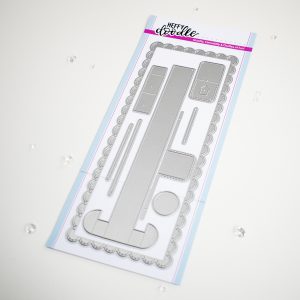 The Slimline Pull Tab Dies has a total of 9 dies: it includes a fun slimline scalloped rectangle die and everything you need to create interactive pull tab cards. The scalloped rectangle, with whimsical stitching details, coordinates perfectly with the Stitched Slimline Trio dies. Use the rest of the dies to create your interactive pull tab mechanism!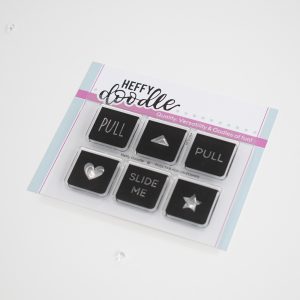 The Pull Tab Add-On Stamps have been designed to coordinate with the Slimline Pull Tab die, to create more versatility! Pick from one of 6 fun stamp designs for your pull tab mechanism – just the perfect way to add even more colour to your projects!
Another great die for the interactive card lovers is the Big Shadow Box die! This creates an interactive, portrait style shadow box, that folds perfectly to fit an A2 envelope. It also includes a cloud and a grass add on die to create different designs on your shadow box layers! The set also includes a scalloped rectangle die which can be used to create a frame, or to add a panel to the back of your project.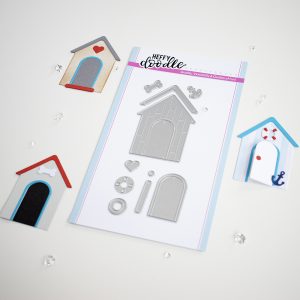 The last product for today is the Build A Cabin die! Whether it is a beach hut or a dog house, this set will give you lots of versatility! The base die features a lightly embossed wooden design and the cabin door has internal cut line, which gives you the option of an 'open the door' style interactive project! Choose from the various add on pieces to adapt your cabin for every occasion. Add a heart or a bone design to build a dog house, or add an anchor with the two circular dies to build your own life preserver for a beach themed hut. So much to play around with!

And that completes our Day 2 of Full Product Reveals! Don't forget to check out Day 1, if you haven't already, and to come back tomorrow for more reveals!
Oh, and you can help us spread the news about our release by sharing with your friends!