June 21, 2020
Enough Teasers! Summer Release Full Reveal Day 1!

Heffy Doodlers, welcome again to our blog! Today is such an exciting day, as it marks the beginning of Full Reveal Days! Starting today and through July 24th we will be showing you all the products included in our release!
This also means that thee countdown to the opening of pre-orders (on June 24th) is on! Don't forget that any pre-order placed between June 24th and July 3rd will receive a free, not yet released Lil Lightouse stamp set!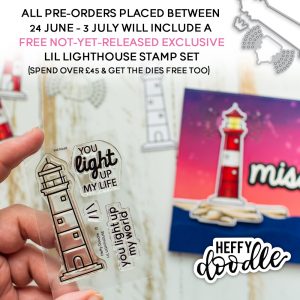 To help you decide what to treat yourself with, we have prepared a little Wishlist for you, where you can check everything that caught you eye!
We also have a Checklist that includes previous releases and that you can use as a catalog!
Handy, right?
Ok , guys! Time to start with the product reveals!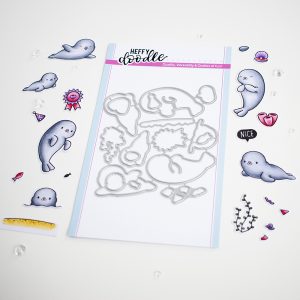 It's time to SEAL-ebrate, with our new Sealy Friends stamp set! The set includes 6 adorably chubby seal images and a selection of scene-building accompanying images, for a total of 22 stamps! It also features a separate seal flipper stamp – perfect for peekaboo cards –  and fun sentiments for everyday cards!
The Sealy Friends Die Set includes dies for all 6 seal designs along with the accompanying stamp images, for a total of 17 dies!  The sand die aligns perfectly and cuts a slit above the stamped line so you can tuck elements behind the sandy bank. The special confetti die has been designed for easy use, and will allow you to cut the four confetti images at once.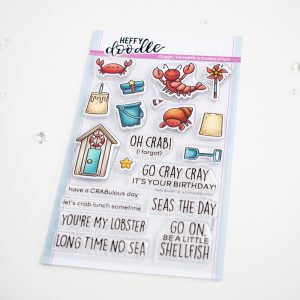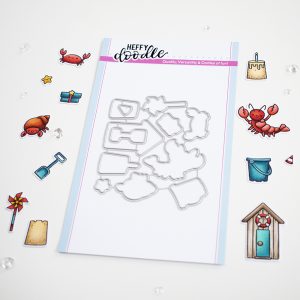 You will go CRAY CRAY for A Little Shellfish Stamp Set! This is a set of 20 adorable beach themed stamps featuring a lobster, a crab, a crayfish or hermit crab. The set also includes additional images to complete your scenes and 8 beachy, pun-filled sentiments!
The A Little Shellfish Coordinating dies include 12 different dies for all the images in the  A Little Shellfish Stamp Set!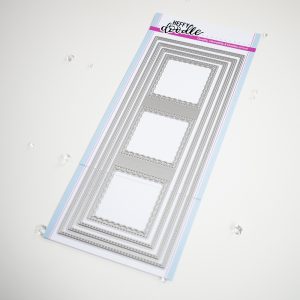 Next in line are the Stitched Slimline Trio Dies! This set includes three stitched slimline rectangle dies, perfect for matting and layering on your slimline cards!. It also includes an internal die with three inverted scalloped squares, which can also be used to create fun designs in other sized cards!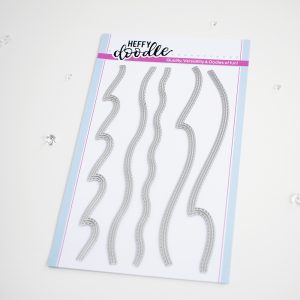 Create your own ocean view with the Breaking Waves Border dies! This set of 5 different wave designs features stitching on both the inside and outside of the cutting line, so you can create gorgeous ocean waves! It can an also be used to create interesting border edges for more versatility!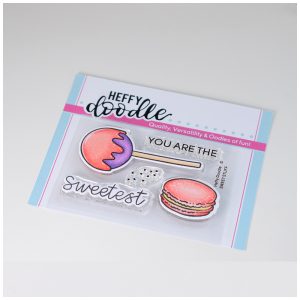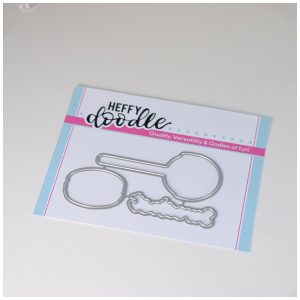 The last product for today is the Sweet Stuff stamp set – a tasty mini set for all us sweet crafters! It includes a cake pop image, a macaron image, a separate sprinkles stamp and a 'you are the sweetest' sentiment, with the word sweetest in a scripty style.
The Sweet Stuff die set coordinates with the Sweet Stuff stamp set and includes dies for the cake pop, the macaron and for the word 'sweetest'.

And that was it for our first day of Full Product Reveals! Make sure to share with your friends and to come back tomorrow for more reveals!