June 26, 2020
Rainbow Cuddlebugs

Happy Friday, lovelies!!  I hope you are all doing awesome and are ready for a fantastic weekend!  I know I am!  🙂
Amanda's Quick Links:  My Instagram  |  My website
Product Quick Links:   Big Bug Hugs  |  Silver Linings Cloud Border Die
These little bugs are just the cutest and I have been really craving rainbow colors lately!  They make me so happy and cheery!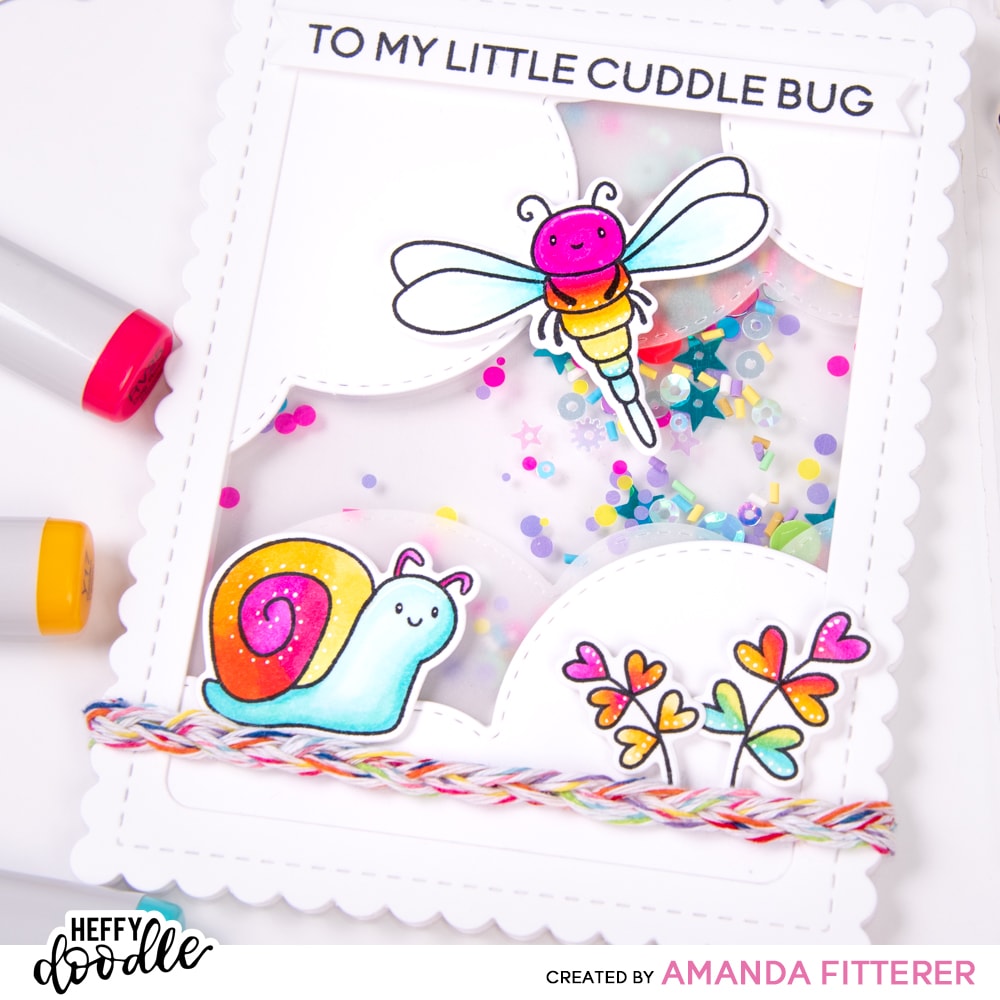 To make this card, I'm starting off with a few dies.  For the clouds, I'm using Silver Linings Cloud Border Die.
I am making the clouds bigger than I need them so that I can just trim off the excess.  I also am cutting some clouds from vellum, but they aren't visible in the photo below.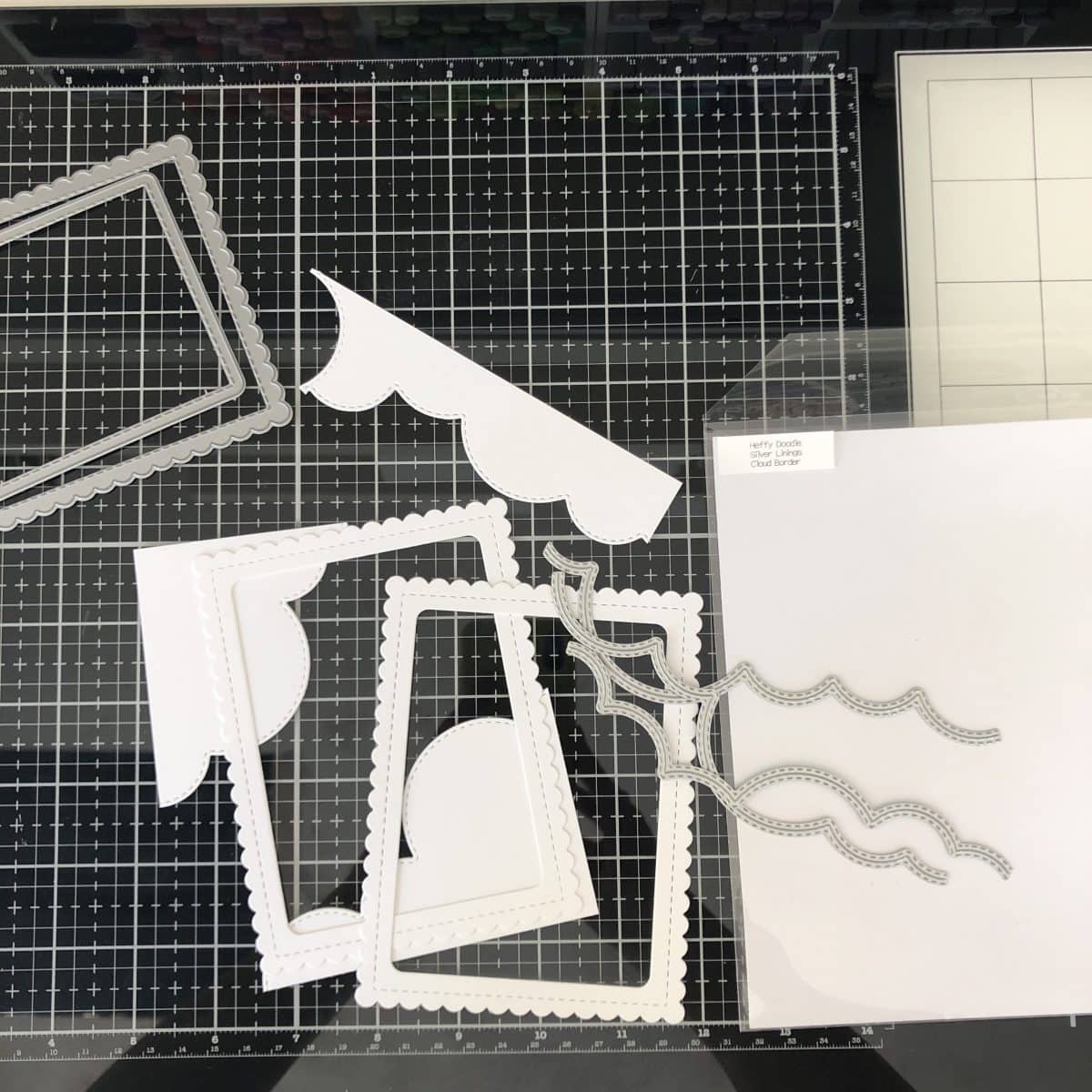 Next, I'm making the shaker portion of my card.  I want the whole thing to be transparent, so I'm using 2 pieces of acetate instead of just 1.  On my "back" frame, I am using double sided tape first, then a piece of acetate, then my shaker elements held in by thin 3D adhesive strips, then another piece of acetate.  Once I have my clouds in place on the "front" frame, I will use double sided tape to adhere the "front" to the shaker portion.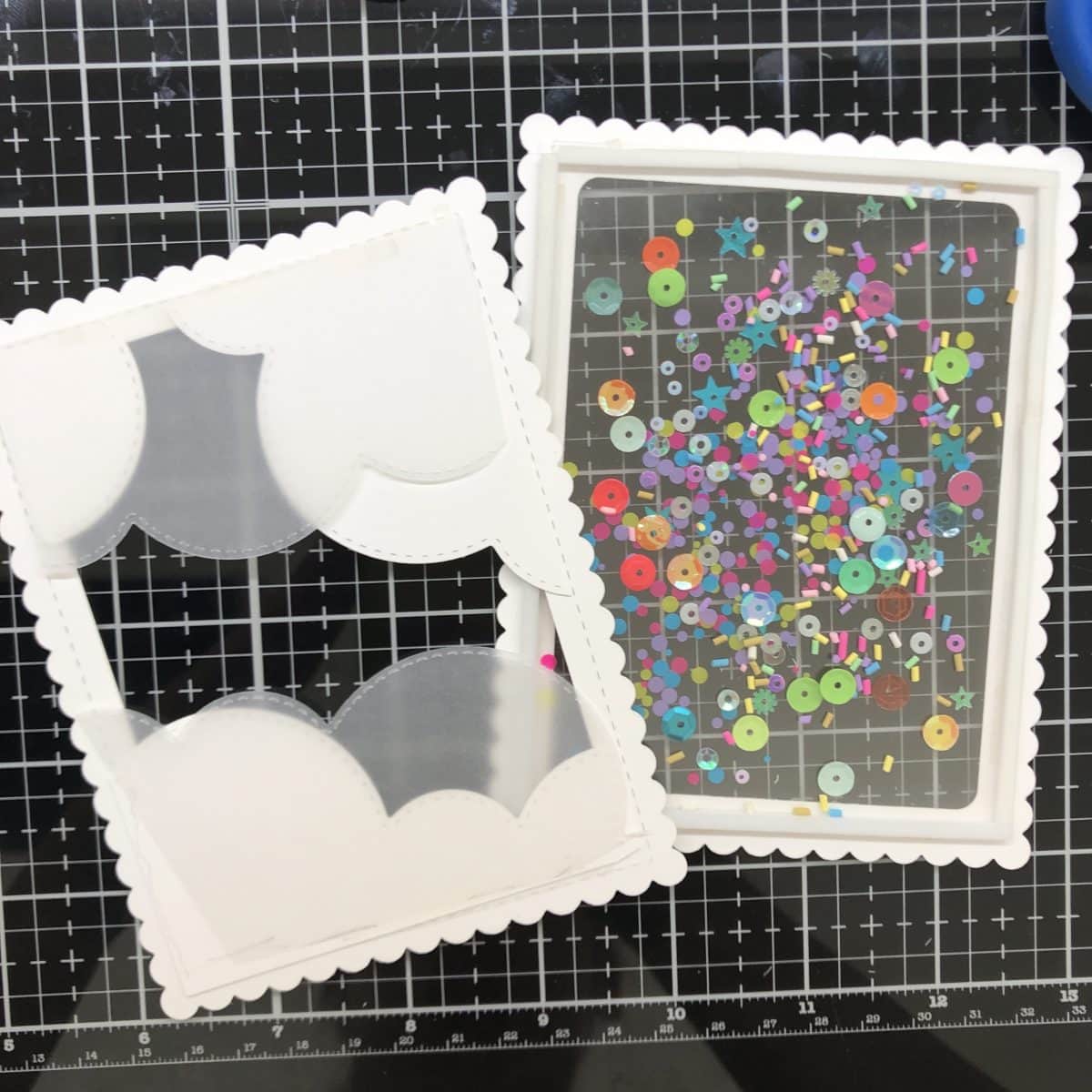 I'm stamping my Big Bug Hugs images with Tuxedo Black Memento ink because I'm going to use my Copic markers.  This ink won't bleed when I start using my alcohol markers.
Now onto coloring!  Coloring like this can be a bit tricky, since you don't really want to blend the colors into each other too much.  I only overlapped the colors just a bit.  I also used 0 – the colorless blending brush – to help blend the colors a bit.  I am adding highlights and dots with a white Gelly Roll pen.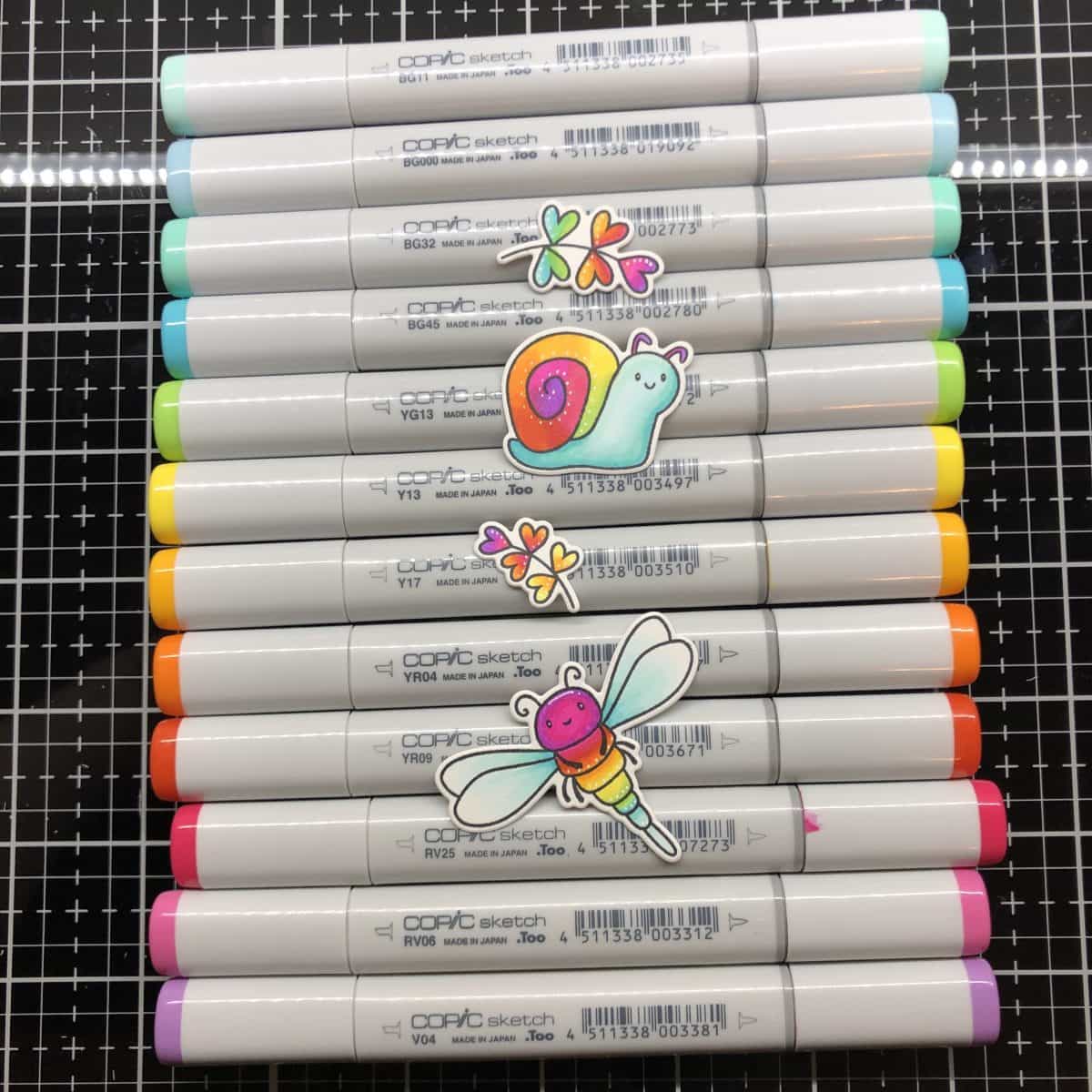 I am grabbing each color of baking twine that I have and braiding them together.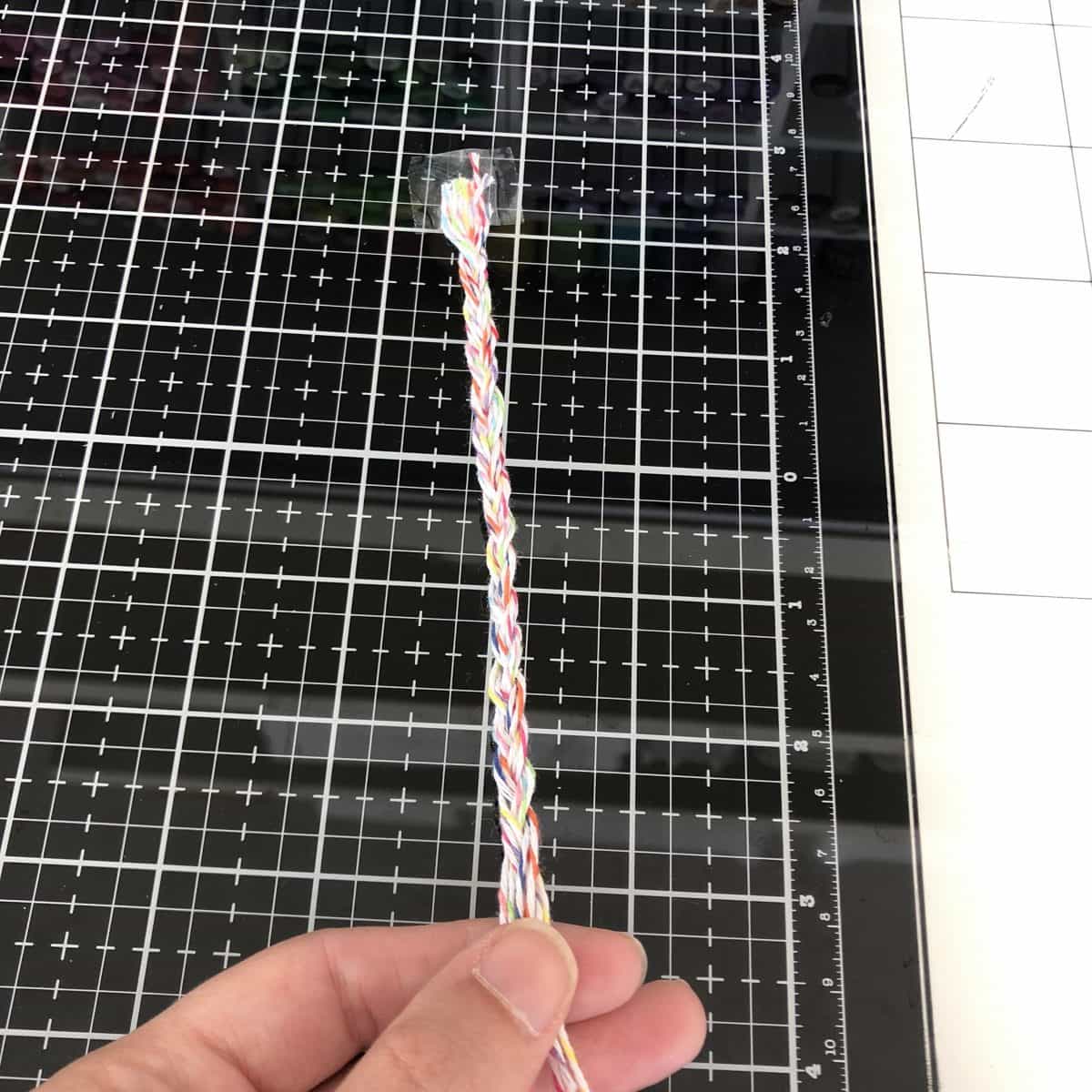 Now I'm ready to start putting the card together!  I use 3D foam squares on my images and sentiment.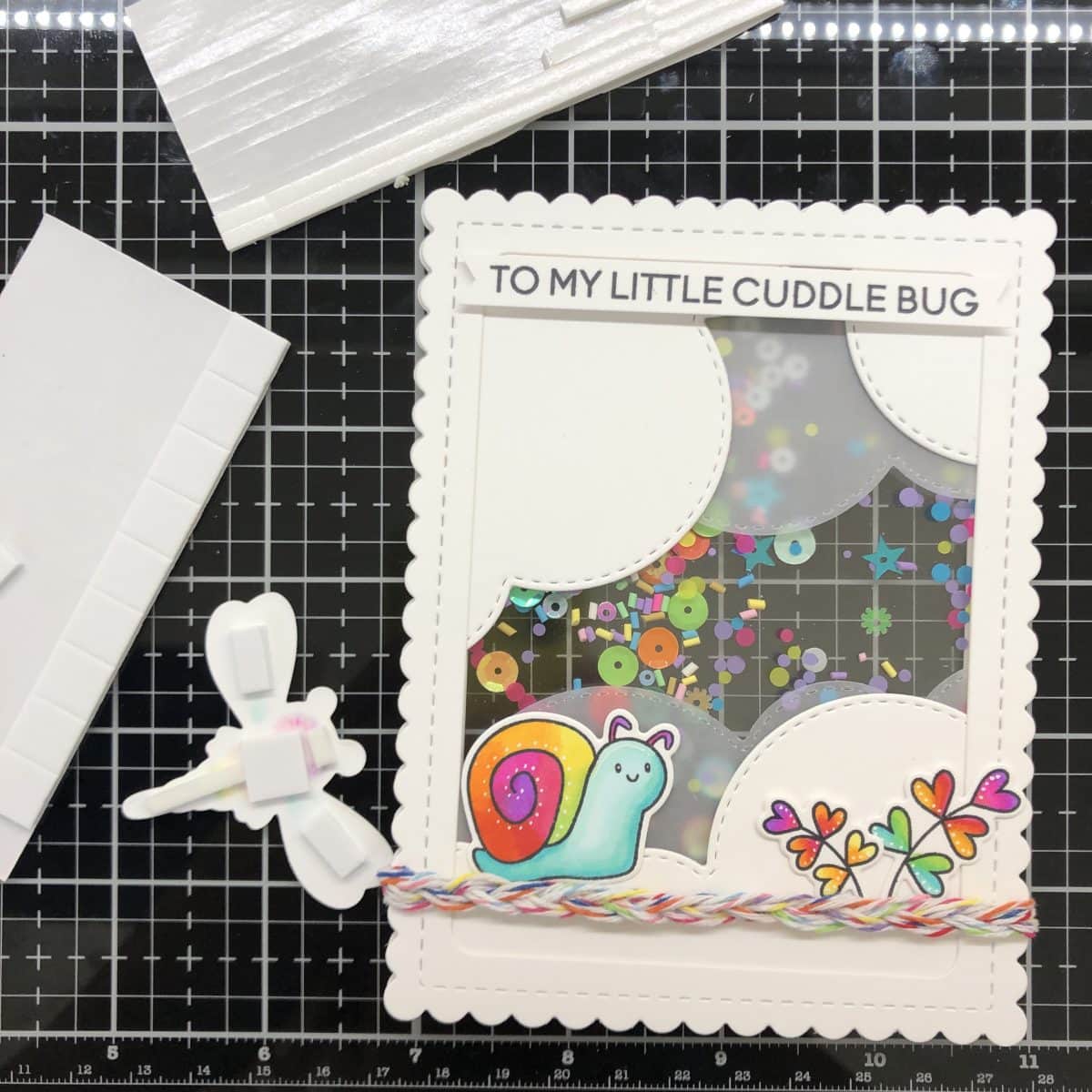 Here's another photo of the finished card!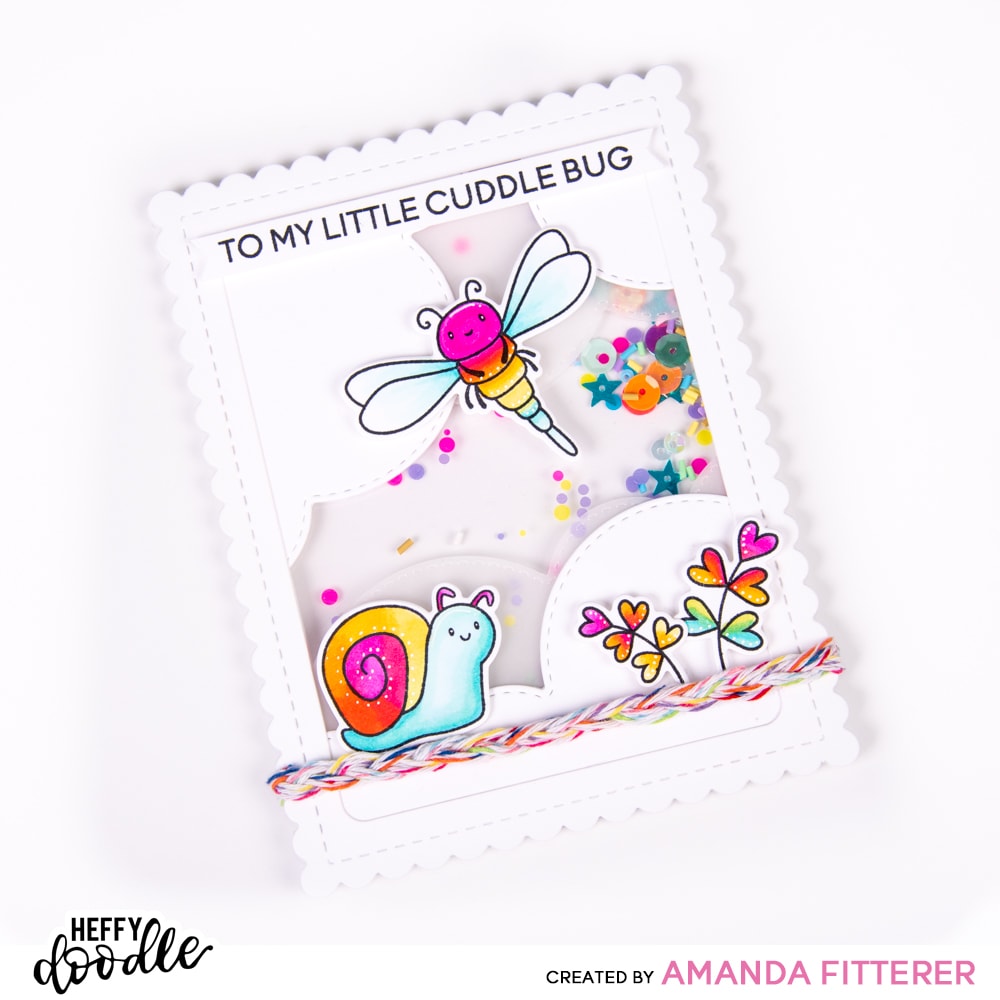 Thank you so much for stopping by Heffy Doodle's blog and visiting my post!
Xoxo, Amanda