April 11, 2021
Prehistoric Slimline Pull Tab Card VIDEO
Hello stamping friends, Carrie Rhoades here. I am back with another creations using the Slimline Pull Tab die set to make an interactive card with a Prehistoric theme.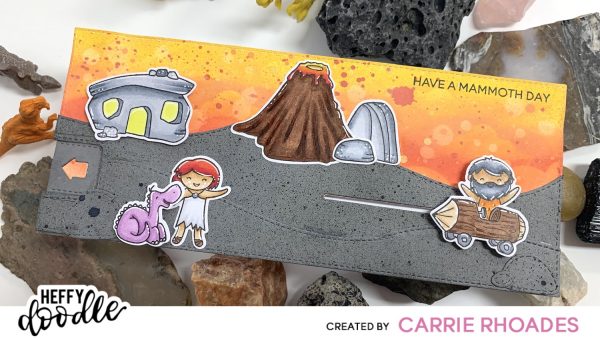 I love this Prehistoric Pals stamp set as it reminds me of watching the Flinstones cartoon series when I was a kid. So I wanted to make a card with Mr. Prehistoric driving home to Mrs. Prehistoric and their pet dino.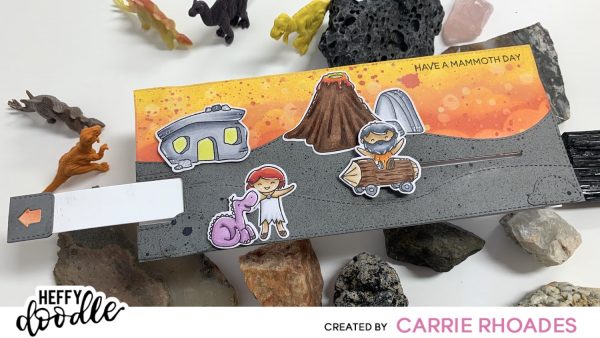 When you pull the tab that's exactly what happens!
To add the to the prehistoric feel of this card I pulled in the Geology Rocks stamp set and used the volcano image to help set my scene. The sky was created using Distress Oxide inks, Cloudy Skies stencil and Distress Oxide Sprays. I love that this gives it the look of erupting volcanos. But the prehistoric family is not phased by it, it's just part of their life. That's what I love about card making and art, enjoying the impossible through creativeness.
You can watch this card come together in the video below.
If you can not see the video up on this screen you can also view it on the Heffy Doodle channel.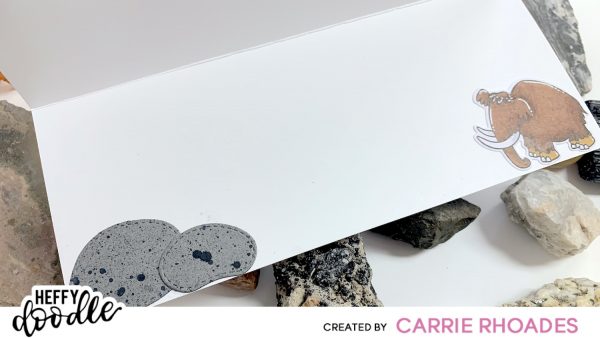 To finish off my card I added a sentiment to the front from the Prehistoric Pals stamp set, "Have a Mammoth Day".  And since I used that sentiment I made sure to included the mammoth image on the inside of my card.  As well as a few rocks from the Stitched Stones die set. The stones as well as all the gray card stock on this card have been splattered with Black Soot Distress Oxide spray.
Thank you so much for stopping by and letting me share my creation with you!
Below you will find all the supplies I used to make today's card.
Happy Stamping,
Carrie Rhoades
You can find all my social media platforms here.