August 31, 2022
Pre-Orders are now LIVE!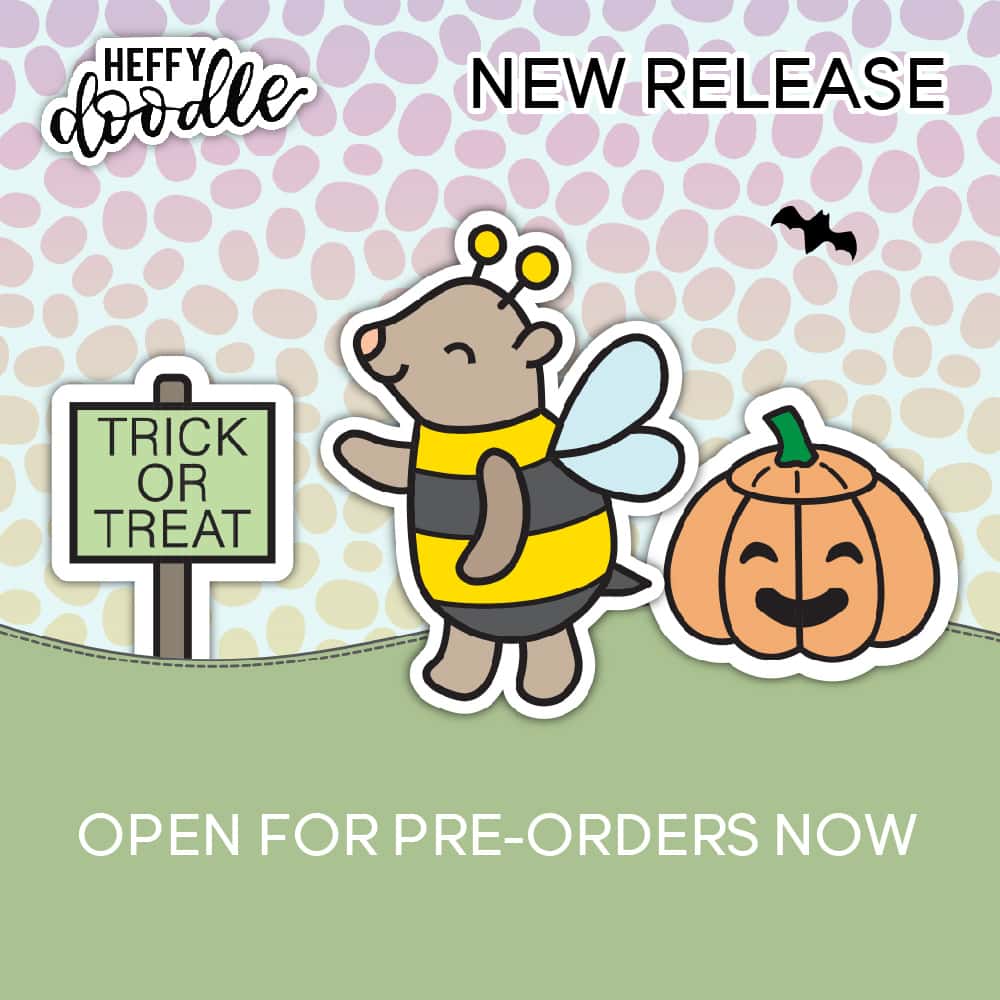 Great news! It's finally here – Pre-Order day! This means that all the new products have finally been revealed and are available on the Heffy Doodle store!
We are open for pre-orders, which means that you can place an order NOW. Please note that all pre-orders will ship before release day, 7th September. This gives our retail partners a chance to get the new goodies in their stores, and also gives us a little extra wiggle room when packing our way through all your lovely pre-orders. We tend to ship international orders promptly as we know that take longer to sail across the world to our international Heffy Doodlers!
The great news is that we want to reward you for placing a pre-order, so every pre-order placed between today and 7th September will get a FREE STAMP SET! How cute is this!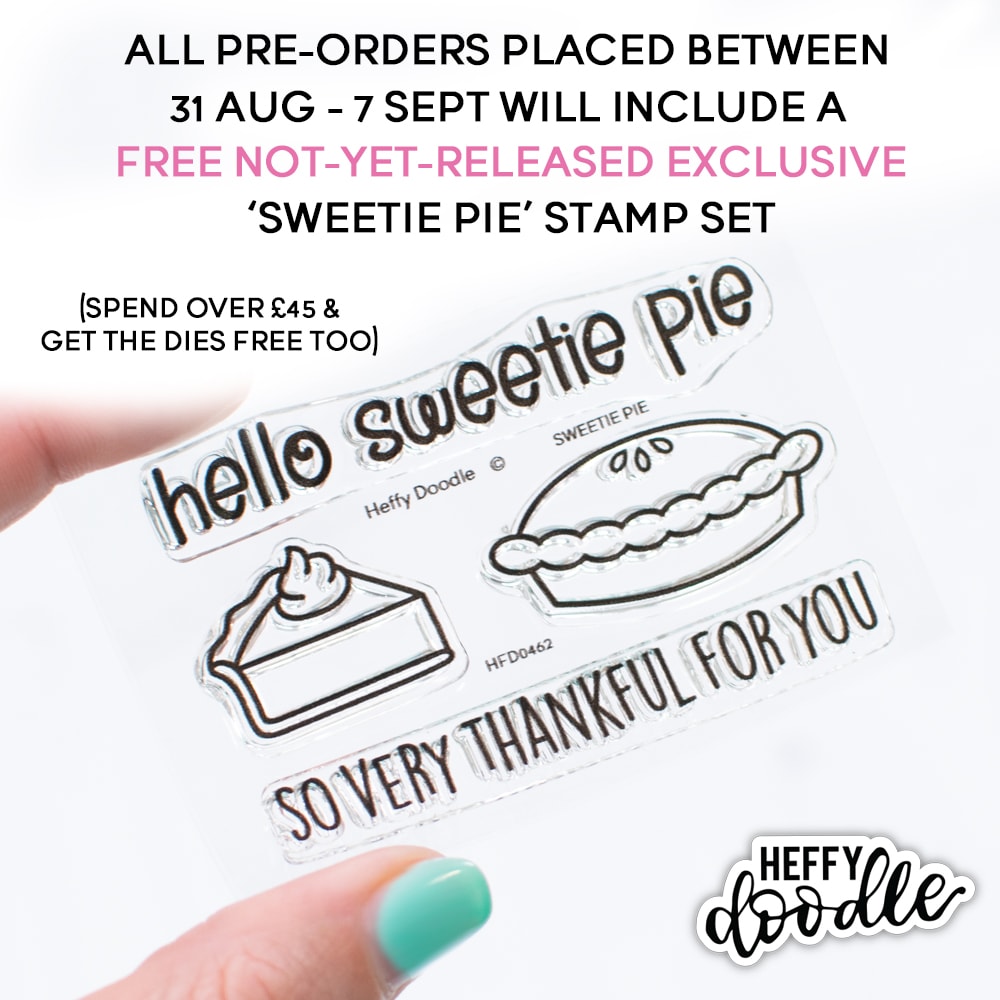 And as mentioned above in the photo- if you spend more than £45 (before shipping is added) then not only will you get the free stamp but you will also get the free coordinating dies! WOOHOO!! SWEEEETTT!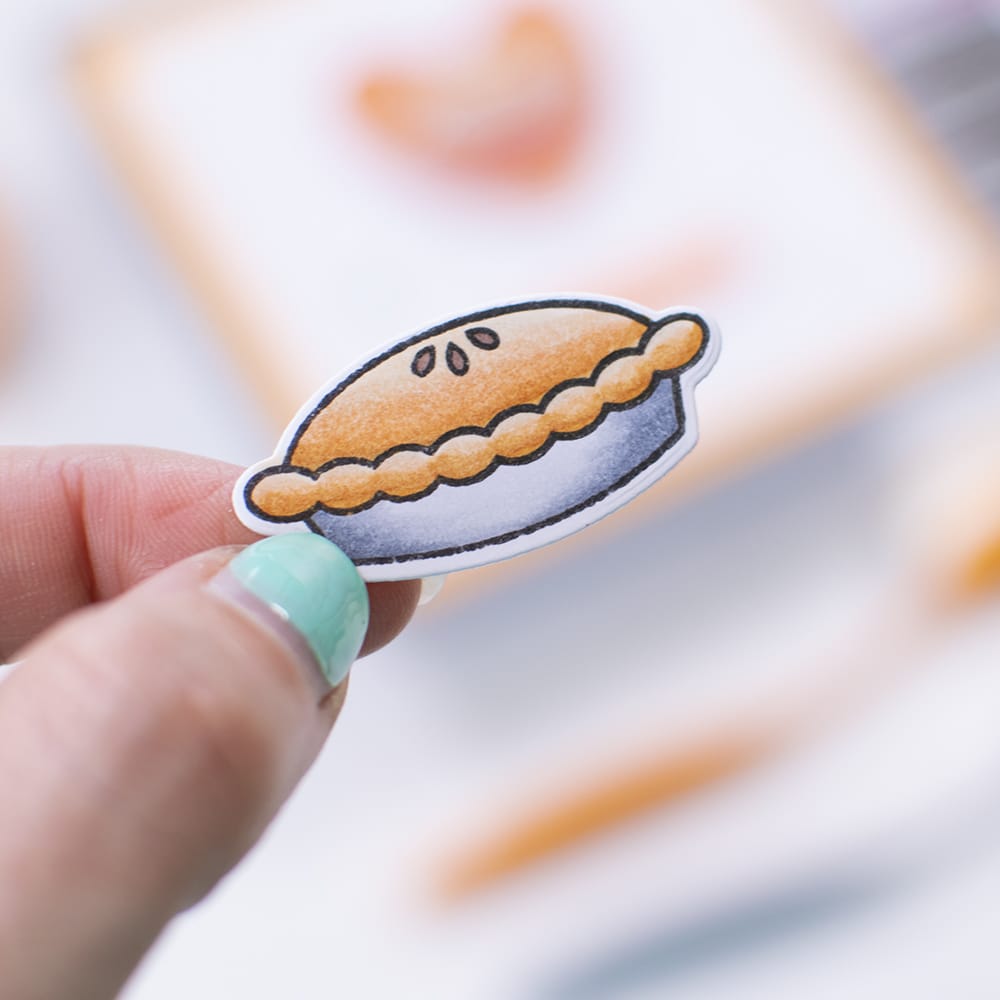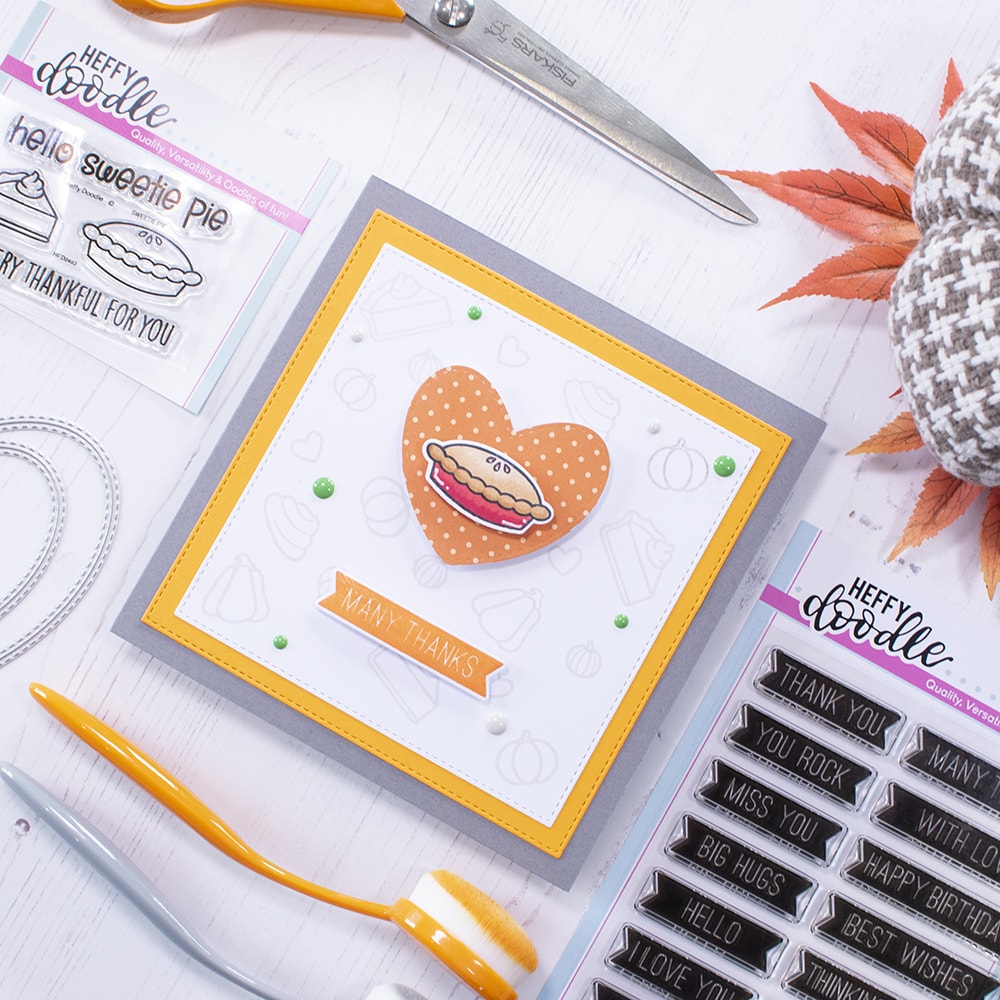 So what are you waiting for? Head over to the Heffy Doodle store and get yourself some SPOOKTACULAR new goodies!