December 19, 2019
Pre-orders are Just Around the Corner! Full Reveal Day 2!

Hello again Heffy Doodlers! It is time for Day 2 of your Full Reveal Days and we have some more fantastic products to share with you! Make sure you check out Day 1, if you missed it, and come back tomorrow as well for the third and final day of our reveals!
Tomorrow is also the day when Pre-orders will open, and all pre-orders placed through January 3rd will receive a FREE Sweet Stuff stamp set!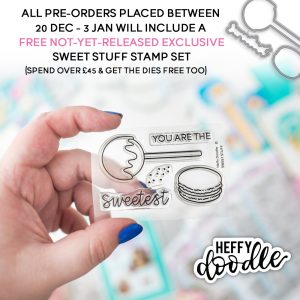 Ready for more reveals? Let's get started!
Quill You Be Mine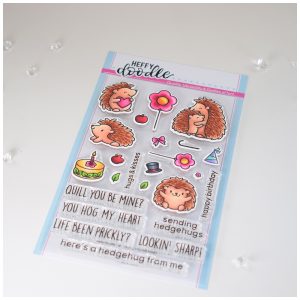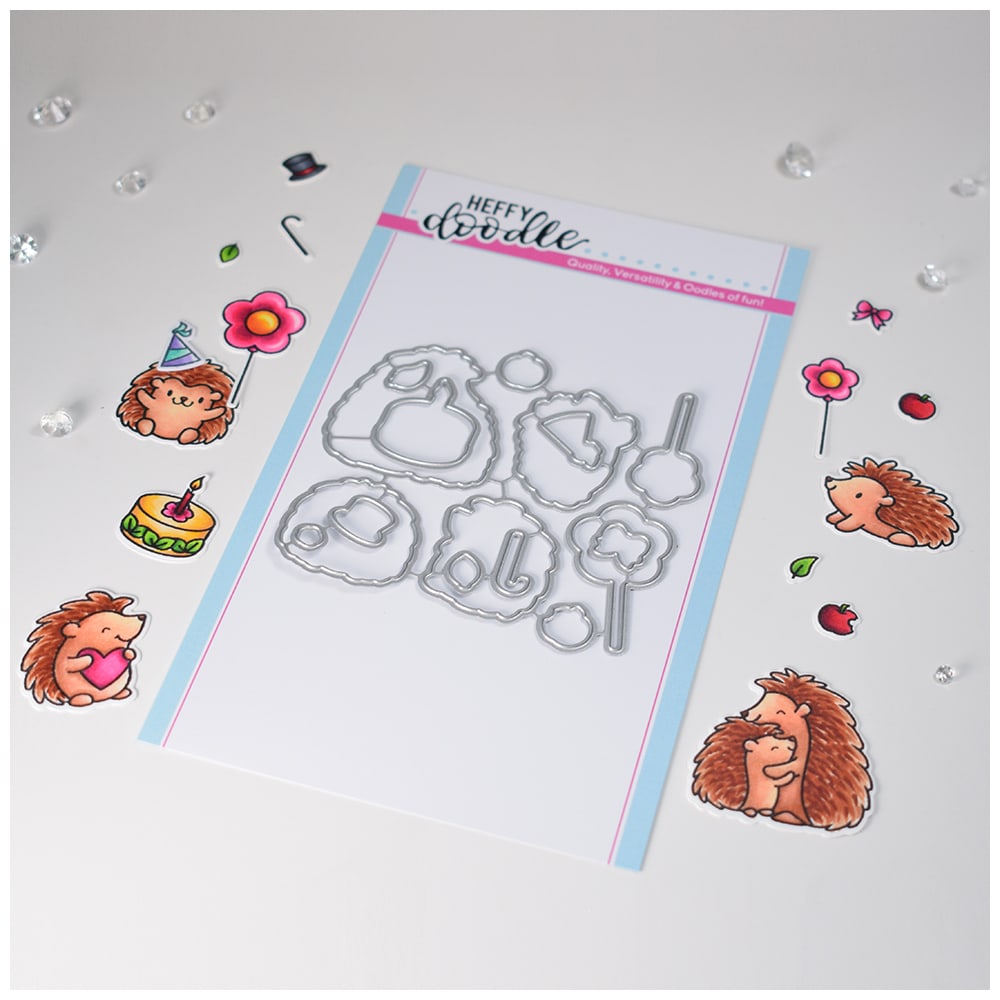 The first, adorable set that we want to show you today is the Quill You Be Mine! A set that will work on your Valentine's day cards, birthday cards and encouragement cards, too! The set comes with matching dies that will cut out all your images.
My Little Angel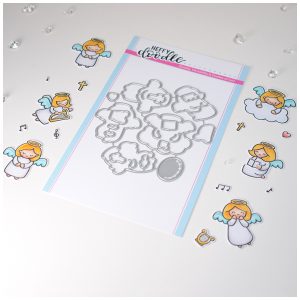 Next, we have the My Little Angel stamp set. This set is absolutely precious and also includes some music themed sentiments. The coordinating dies feature inner cut lines and will cut out the shine marks in the stamp set, too!
You Are Heffy Cuts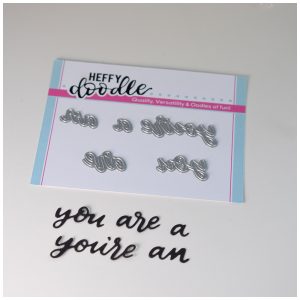 We also have a wide range of word dies for you in the new release! The You Are Heffy Cuts include five dies and two different spellings – You Are and You're.
Angel Heffy Cuts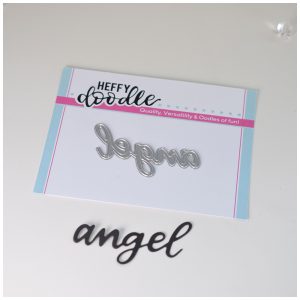 The next word die for today are the Angel Heffy Cuts. These can be used with the You Are dies and are also a wonderful match to the My Little Angel stamp set!
To My Heffy Cuts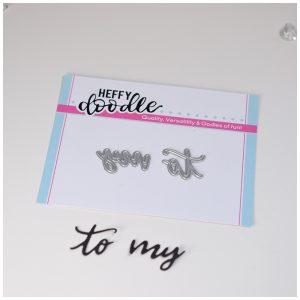 The To My Heffy Cuts are a very versatile die set and can be combined with sentiment stamps as well as more word dies in our range. One example is the greeting To My Angel that you can create with the To My and the Angel Heffy Cuts!
Be Mine Heffy Cuts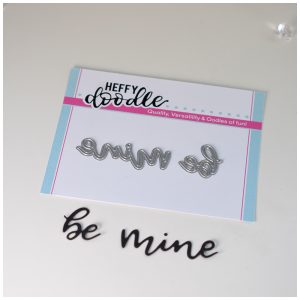 Next up are the Be Mine Heffy Cuts! You can use them by themselves or pair them with the To My Heffy Cuts, for example, to build the sentiment Be My…what you add next is up to you! 😉
Valentine Heffy Cuts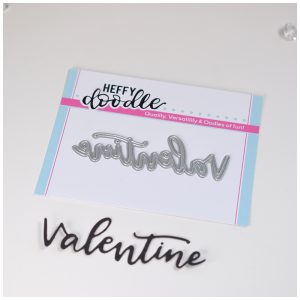 One option would be Be My Valentine, right? As you can see, the Heffy Cuts work really well together, also thanks to the fact that they all feature the same hand-lettered font!
Boyfriend Heffy Cuts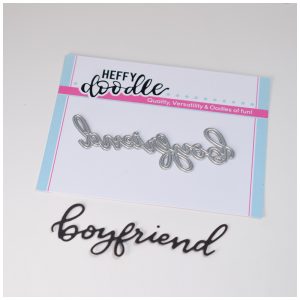 The last word die for today are the Boyfriend Heffy Cuts, which can also be combined with other word dies in our range. Of course you can use all these dies with stamped sentiments,  too!
Lovely Little Borders Dies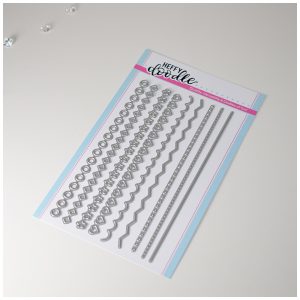 Moving on, we have the Lovely Little Border Dies, great to embellish you card panels, and with so many different choices of patterns! You can use them to create pierced layers, to add stitched details and to create scalloped and zig-zag borders, too!
Quilted Heart Background Die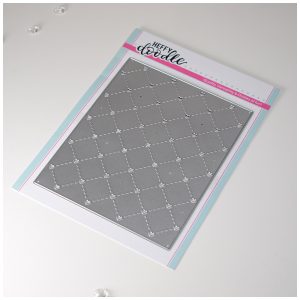 The Quilted Heart Bacgkround Die can be used to very quickly create interest on your card backgrounds! This cover die cuts out tiny hearts and adds some stitched detail too, creating a lovely quilted effect!
Fancy Nancy Frames Dies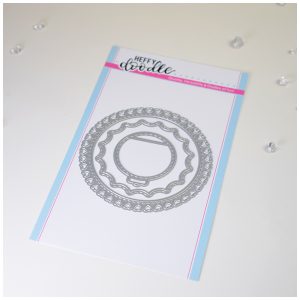 Have fun creating interactive cards with the Fancy Nancy Frames Dies! The set is perfect for shaker cards and, because of the lift the flap die it includes, you can use it to create peek-a-boo cards too! If you don't feel like interactive cards, you can also use the Fancy Nancy Frames to create beautiful die cut elements!
Simply Radiant Stencil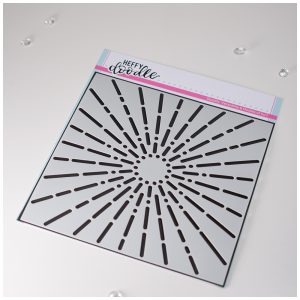 The Simply Radiant stencil is the perfect way to create focal points on your cards! Blend some inks, add a cute image and a sentiment and there you have it! A shiny new card!
Crazy Kaleidoscope Stencil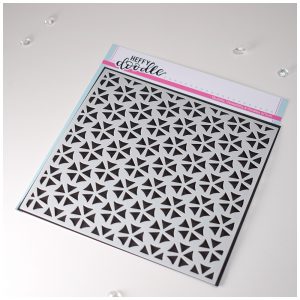 Another fabulous and really versatile stencil is the Crazy Kaleidoscope stencil! It will work on so many different card designs and allow you to create really beautiful backgrounds!
Stormy Seas Stencil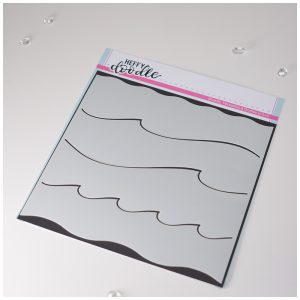 The last product for today is the Stormy Seas stencil, a wonderful addition to our scene-building line of stencils! Thanks to its design, you can tuck your cardstock under the individual waves for an even easier application of your favorite medium!
And that's it for our second day of Full Product Reveals! Make sure to check out Day 1, if you haven't already, and come back tomorrow for Day 3 and the opening of Pre-Orders! Any Pre-order placed through December 3rd will receive a FREE, not-yet-released Sweet Stuff stamp set! YAY!