April 27, 2019
Power Pack Blog Hop
Hello everyone, It's Lesley here and I am so thrilled to be part of a blog hop today featuring the NEW Power Pack by Pear Blossom Press. I have known Amanda for a few years now, and when she showed me her idea for a Power Pack at Creativation this year I knew that there would be loads of cardmakers out there that would love this idea!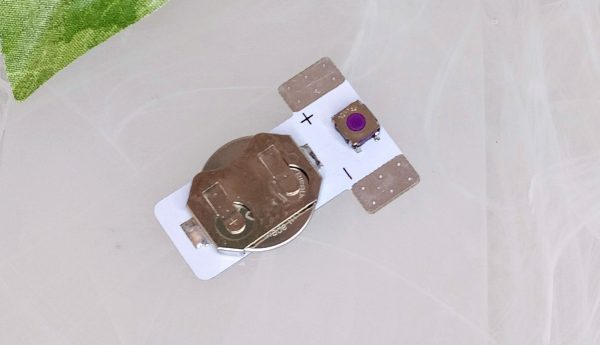 If you ever get a chance to watch me crafting live during my Come Craft With Me live streams on Friday evenings (on my personal Hungry Heffy YouTube channel), then you will know that I LOVE using Chibitronics LEDs to create light up cards. The Pear Blossom Press Power Pack is the perfect addition to your Chibitronics kit, making it super easy to make lots of fun projects!
Here is my card that I made using the Power Pack, and be sure to scroll down and join the blog hop to see this fun product in action even more!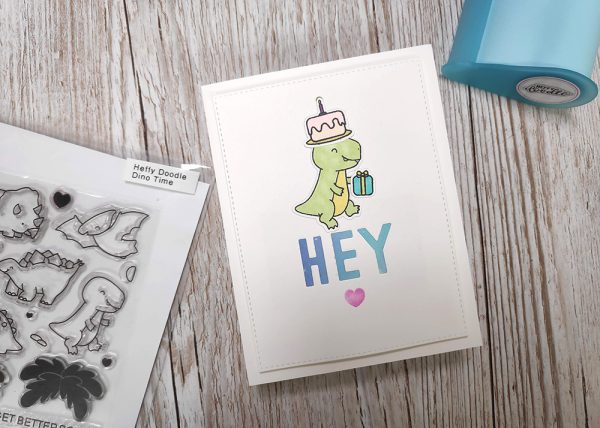 To make this card I have used a selection of Heffy Doodle products – of course the cute T-Rex from the Dino Time stamp set, the heart is also from this set. The cake is from the Elephant of Surprise set, and the gift is from the Happy Snappy Crocs set. I have also used the Stitched Alphabetter dies and the Imperial Stitched rectangles to create the card. I originally wanted him to hold the cake, but then I thought it would be funny if he was wearing it as a hat! LOL
Using the Power pack makes the circuit building very easy. Just place your light, figure out where you want your button, and then connect with the copper tape. Just slide in a battery and you are good to go! Here is a photo of my circuit before I placed the top panel in place. The pencil lines were a little faint so I added some lines in photoshop to make it clearer for you.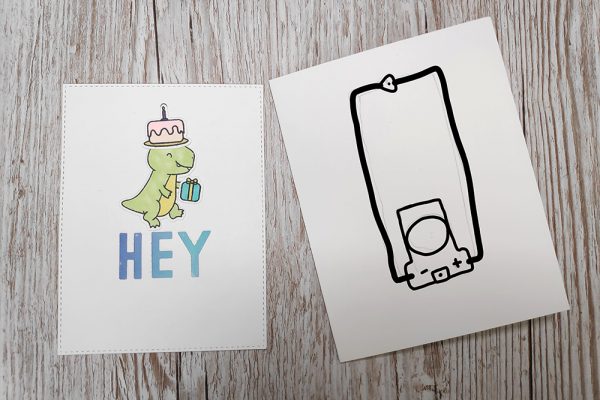 This is a very simple circuit, but I wanted to show you how easy this is! My 8 year old daughter has been making circuits for years, but with the power pack we don't even really need to supervise her. She is dying to play with these!
Now let's talk about the blog hop and how you can get your hands on these little guys!
Special Offer
If you want to get your hands on the power pack, they are sold over at Pear Blossom Press. Customers in the US can enter the code FREEUSA to receive free shipping on orders over $9 until May 11, 2019.  International customers can enter the code INTL5 for $5 off International shipping until May 11, 2019.
Chance to WIN
As you make your way through the blog hop, don't forget to leave comments for a chance to win a power pack! You will get one entry for each blog you comment on and if you comment on 10 blogs, you'll get an extra 5 entries. If you comment on all 20, you will get an extra 20 entries. To enter, the comments must be posted by 11:59 pm PST on May 4th, 2019.
Pear Blossom Press
Koren Wiskman
Lynda Kanase
Jessica Shier
Lynnea Hollendonner
Kim Brown-Blyleven
Niccole Kulig
Annalisa Gibson
Marie Heiderscheit
Beth Duff
Mary Polanco
Rachel Winn
Marcia Caradinta
Katrina Bertelsen
Daisie Hanson
Jessica Francisco
Samantha Klaebe
Jessica McAfee
Lesley Oman
Tania Cordie
I hope you have a great time hopping along! Happy Crafting everyone!
Lesley
x