July 3, 2017
Our Kickstarter Campaign is LIVE!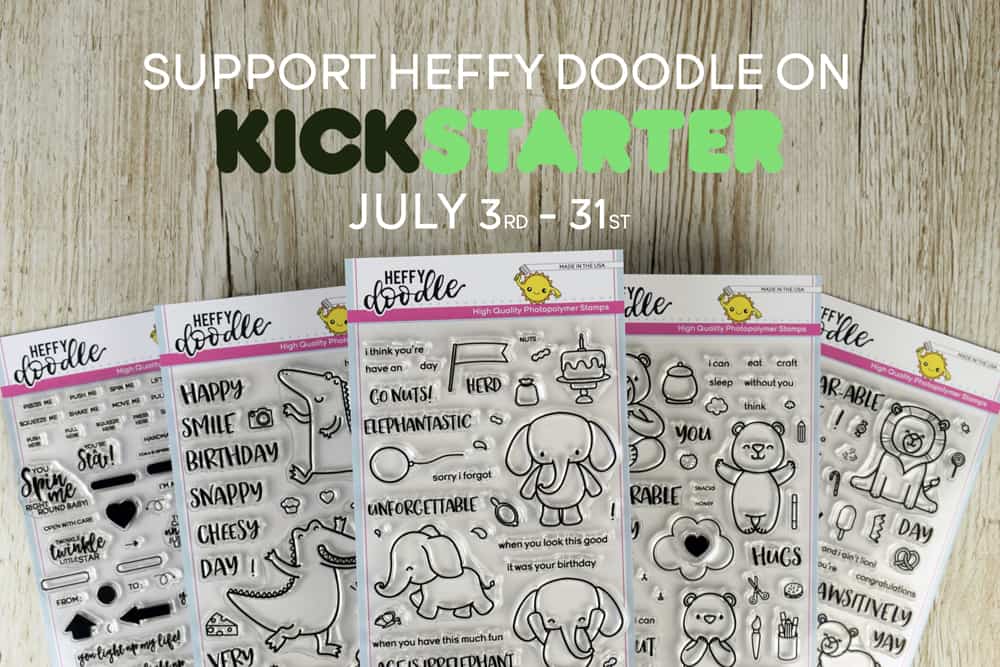 WOOOHOOOOOO!!
It's 3rd July and that means our Kickstarter campaign is finally LIVE! There has been announcements, there have been sneak peeks, there have been reveals – and now you can finally visit our Kickstarter page, take a look at the purchasing options and place your ORDER! YAY!
Within 7 minutes, we are so thrilled to announce that we have achieved 20% of our funding goal so we are well on our way already! Thank you to everyone for their support and for spreading the word about Heffy Doodle!
Please come on over to the Kickstarter page and consider supporting us whilst at the same time treating yourself to some fun crafty goodies!
WOOOOHOOOOO! (wait, did I say that already?!)  😀