December 25, 2018
North Pole Postcard
Watercolor Window Card
Merry Christmas, Heffy Doodlers!
I've got a festive card for you today that looks complicated but is deceptively easy to create!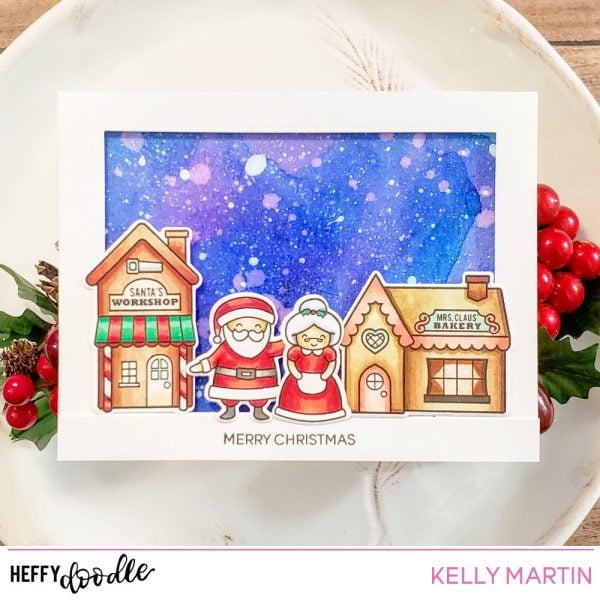 Start off by creating a watercolor background. You can choose any colors or media you want to create your background. I chose a sky color scheme since I knew I was going to make a scene with Santa and Mrs. Clause hanging out at the North Pole. I laid down a wash of clean clear water on to a piece of watercolor cardstock and then just dropped in the watercolor using the dropper on the bottle and also my paintbrush. To create the look of snow, I flecked some white gouache across the panel as well!
After the background is done, create the window. I trimmed down a 4.25 x 5.5 inch card panel and then used a smaller rectangle die to cut a window panel right in the middle.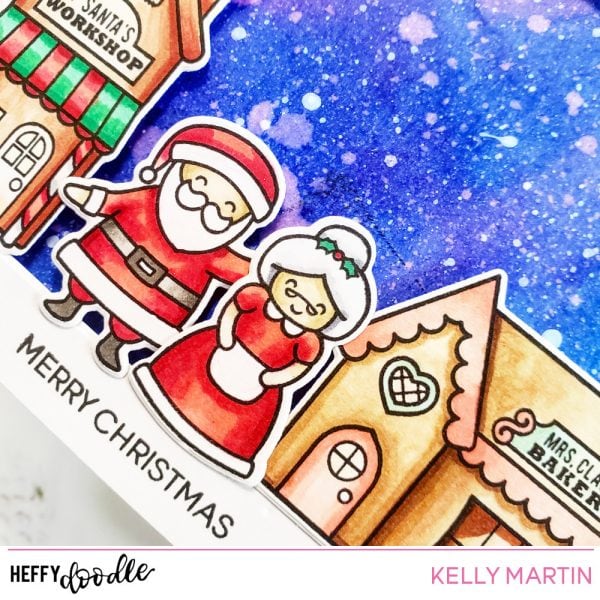 Layer your window with foam tape and then adhere it on to your watercolor background. Voila! Your watercolor window panel is created!
Color and die cut any images you want and then place them around your window. I chose images from the Santa's Village set for this festive scene.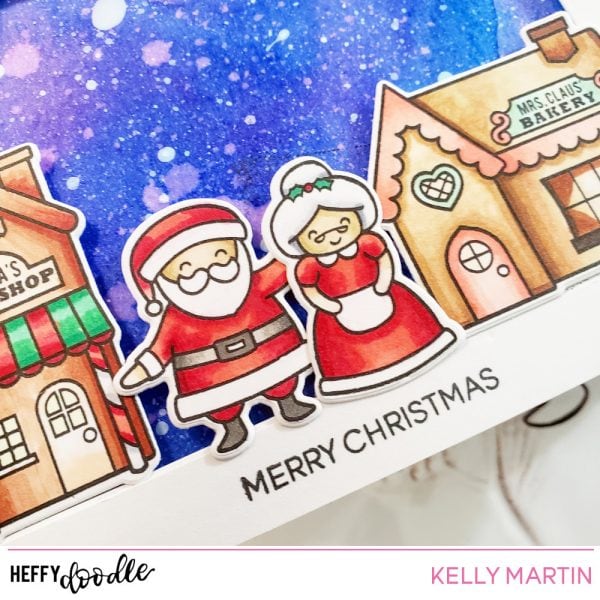 To finish off the card, I stamped a small sentiment and then glued the entire watercolor window panel on to a cut and scored 4.25 x 5.5 inch card base.
This card definitely looks like a postcard greeting from The North Pole!
Thanks for stopping by today and hope you're having a wonderful Christmas!
Kelly
Supplies Used:
Stamps: Santa's Village
Dies: Santa's Village
Watercolor: Dr. P.h. Martin's concentrated radiant watercolors (True Blue, Violet, Turquoise)