December 30, 2018
Quick and easy New Years cards
No time for Christmas cards this year? How about some New Year dino cheer with these quick and easy New Years cards!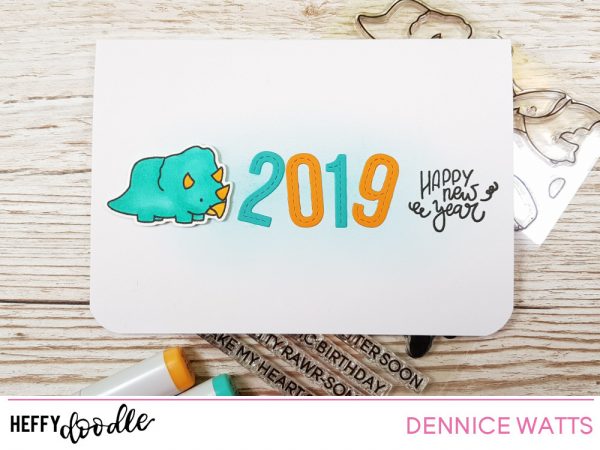 Hello Heffy Doodlers! And hands up if, like me, you had no time to send any Christmas cards this year (oops!) Tee hee! Indeed, this year I have decided to embrace the chaos in my life (after having miserably failed to make or send any handmade Christmas cards) and I'm skipping straight on to the New Year with some Happy New Year cards for 2019.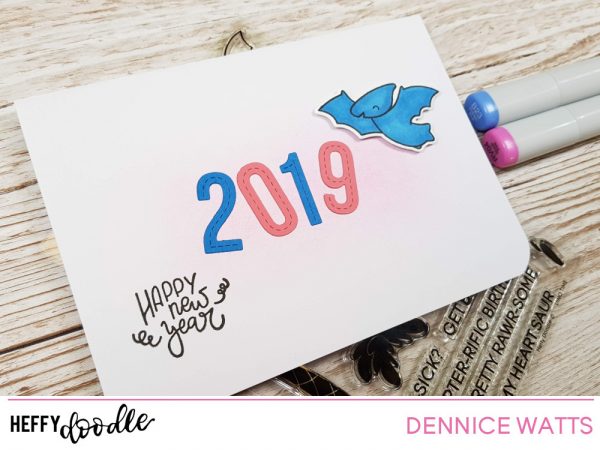 To create today's three cards I reached for my Dino Times stamps and coordinating dies (watch our product  intro video here for more details!) I did some very simple colouring this time which I hoped would encourage those of you who gave up on Christmas cards this year (like me!) to give these last minute New Year's cards a go.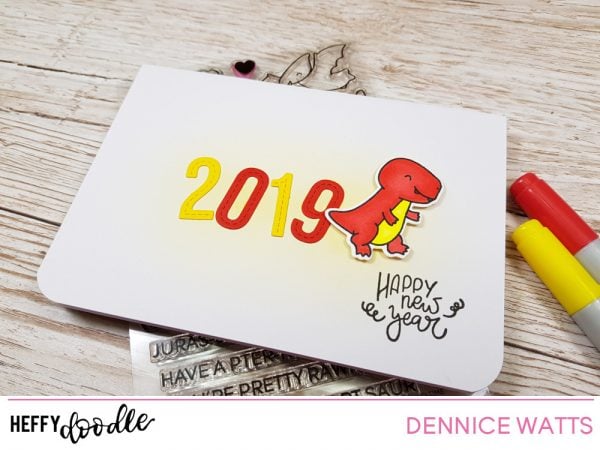 If you don't have any number die cuts, you could use any large number stamps in your stash. Likewise, if you are short of a Happy New Year sentiment stamp, go check out our Holiday Sentiment Duos stamp set (mine are in the mail and will hopefully get here soon!) (my stamp sentiment comes from a small set by a Spanish designer).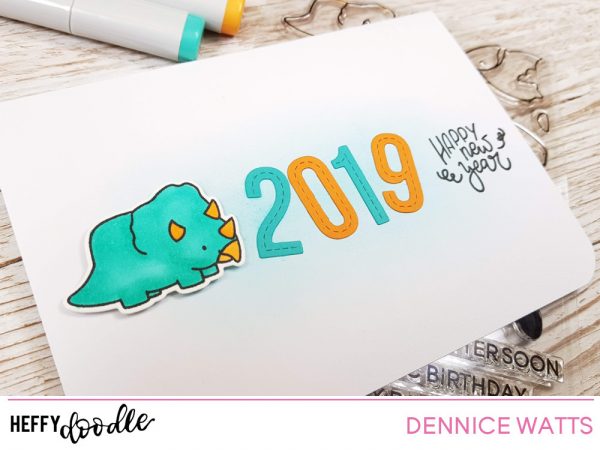 To give my cards a bit of additional depth, I did some very light handed ink-blending on the background, matching the colour of my little dinos. Likewise, I chose to alternate the colour used on my dinos when die-cutting my "2019" numbers. If you are stamping your numbers, you could also choose to do so with different colour inks to match the colouring on your dinos.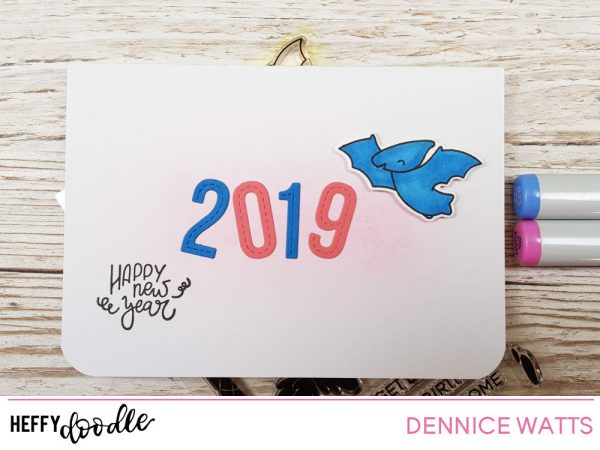 What's great about this project is that you could actually recreate it using any images you may have coloured on the go without thinking of a specific project (which is what I often do). I'm thinking of sending mine to some of the other girls in the Heffy Doodle design team.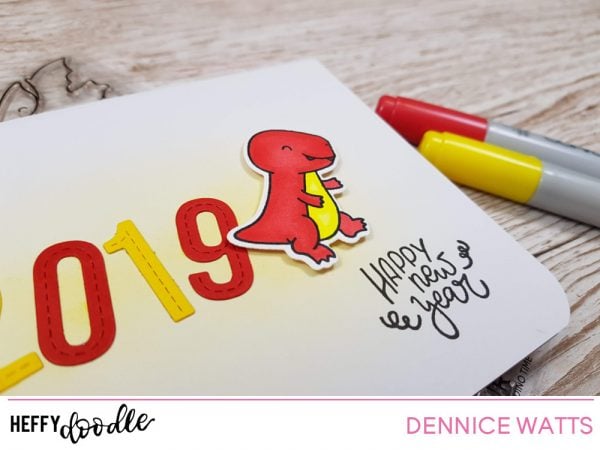 Would you like to exchange some Heffy Doodle happy mail with me this 2019? If so, drop me a direct message on Instagram (@dennicewatts) and we'll make sure 2019 is a crafty one! Until then, happy crafting!