January 24, 2021
Love You to the Moon Slimline Card with Jenn Bena (Video)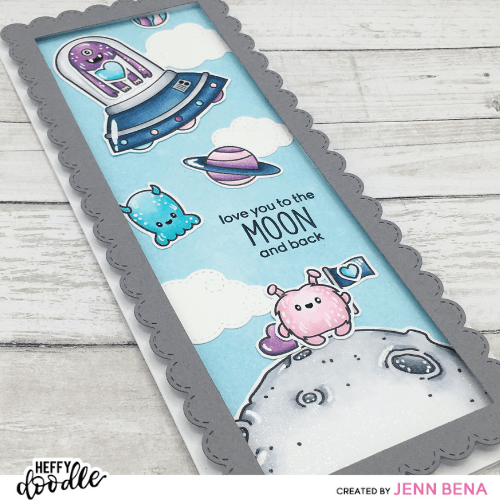 In today's cardmaking tutorial Jenn Bena takes us on a trip to the moon with this out of this world slimline card that is perfect for showing someone how much you love them! Featured in today's card are the You're Weird, Spaced Out and Happy Snappy Crocs stamp sets. Click on the image below to watch the corresponding YouTube tutorial.
The color palette for this card was inspired by Davina's Color Snapshot for January, which she creates monthly for Heffy Doodle!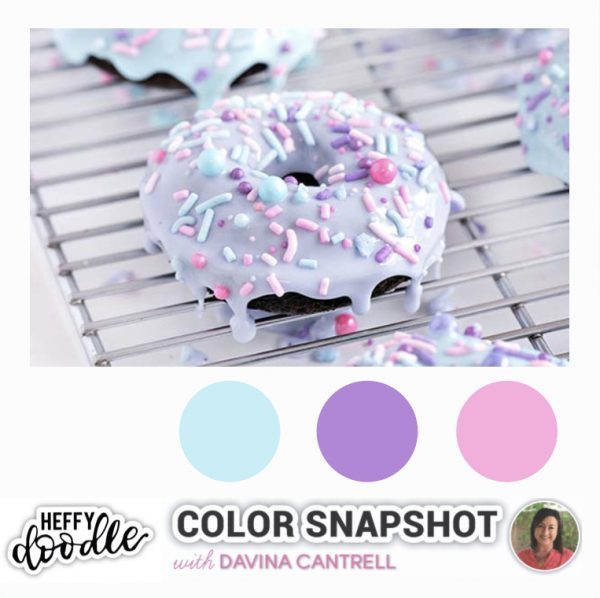 Below is a Copic Color Map showing all of the color combinations used for coloring the images in today's card.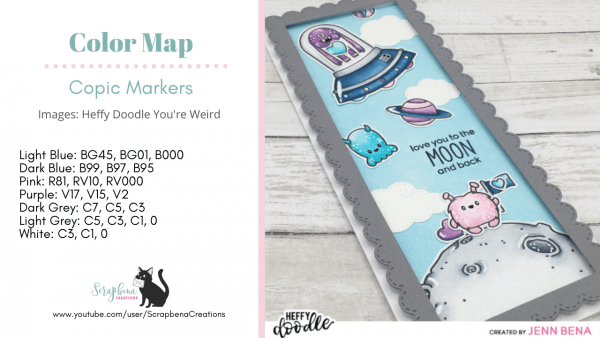 Don't forget to play along with this month's Color Snapshot and the monthly challenge in the Heffy Doodlers Facebook group, which is slimline cards! See you over there!
https://www.facebook.com/groups/heffydoodlers
Jenn