April 26, 2021
It's Time to Pre-Order! Plus, Day 4 of Full Reveals!

PRE-ORDERS ARE NOW OPEN!!
Come to the Heffy Doodle shop to get your free stamp!
We're also sharing Day 4 of Full Reveals.
In case you missed the other days, here are the links for Day 1, Day 2, and Day 3.
GET YOUR PRE-ORDER IN NOW!
DON'T FORGET:  with every pre-order you will get a free stamp set!  For this release, we have a super versatile "Just a Note" Stamp Set!  Plus, if you spend £45 you'll get the Coordinating Dies for free, too!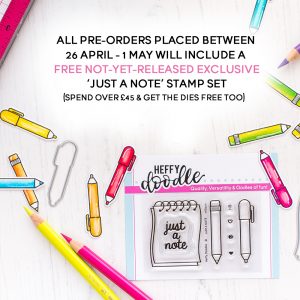 Right! Let's continue with our reveals! First up, the Popping By Stamp Set. What a great set for birthday and celebration projects! The set has two cuddly critters that are popping by for a birthday party!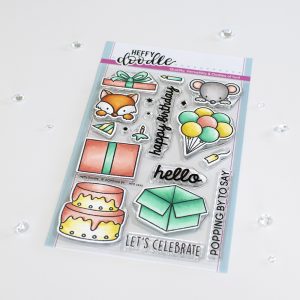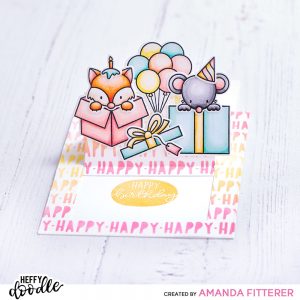 Of course we have coordinating dies too, and the cardboard box die even has an internal cut line so you can tuck other critters in to the box too!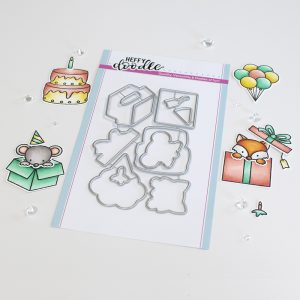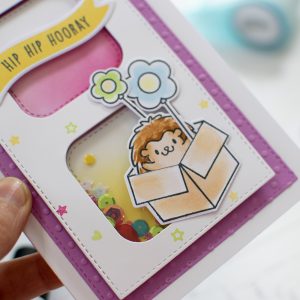 Speaking of birthdays, we have two new stencils that are perfect for celebratory cards!  First, we have the Balloon Room Stencil!  Layer this up with glitter paste for a gorgeous texture!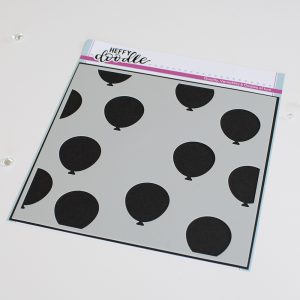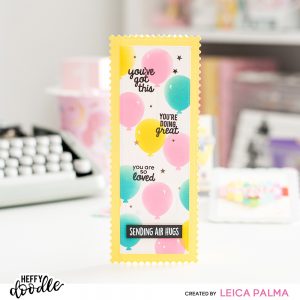 We also have this Lots of Happy Stencil that is sure to make someone smile!  It creates such a beautiful background, especially if used with multiple ink colors!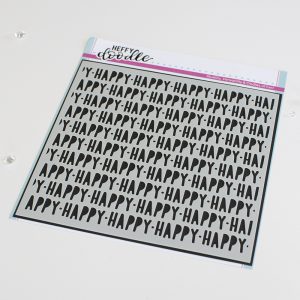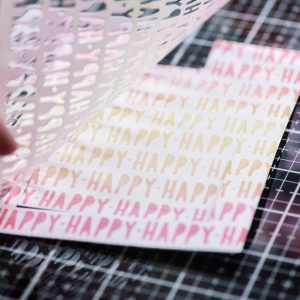 These Stitched Balloon Dies are a perfect staple for your craftroom! Add them to your critter cards or use them on their own for a multitude of styles! There's two balloon styles, a balloon string and also two little dies to cut out a reflection shine!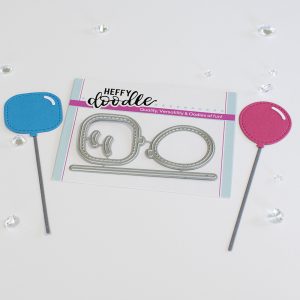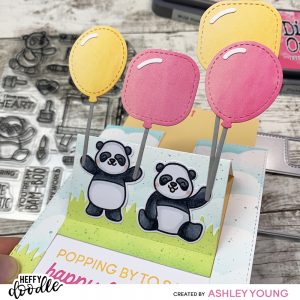 Don't forget your essential Shadow Heffy Cuts.  For this May Release, we have two more brilliant staples that you will use again and again! First up, by popular demand, the Happy Birthday Shadow Heffy Cuts Die.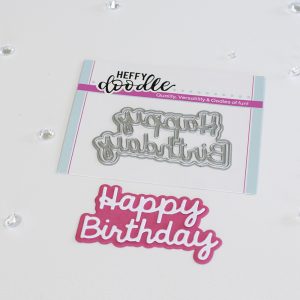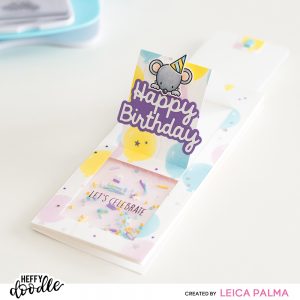 And here we have the Congratulations Shadow Heffy Cuts die. This is such a lovely die, perfect for every celebration!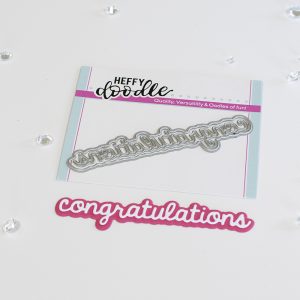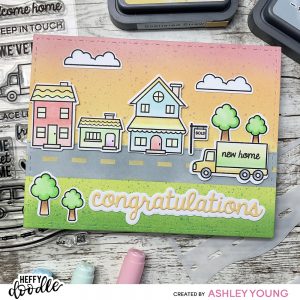 Slimline Lovers beware – you're going to fall in love with these next 2 products!!
We have the Slimline Mini Mail Dies that is packed with 10 dies!  Look at that postage stamp edge! Create a slimline card, plus mini envelopes and mini cards!  These little cards are perfectly sized for use with images in the Homeschool Hero Stamp set! These mini envelopes would be perfect for scrapbooking too! Also included in this set are two dies to create your own mini bows! So cute!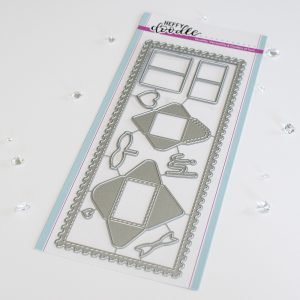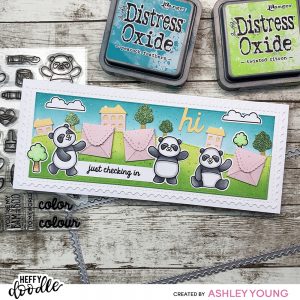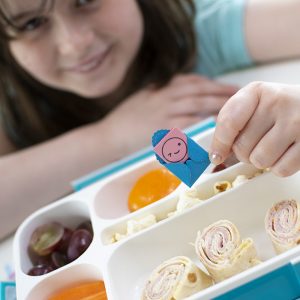 Next up – Sweet Scalloped Slimline Dies!  Not only does it have scalloped rectangles, but there's also a selection of other great dies included in this set, including quotation bubbles, a stitched heart, and a "mmwaah" word die!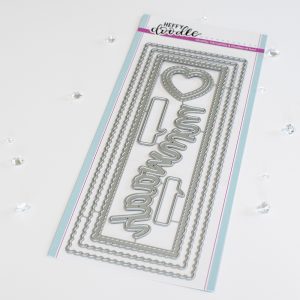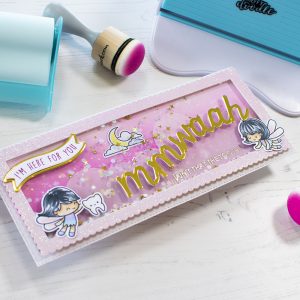 Last, but not least, meet the Homeschool Hero Stamp Set.  This set is full of love and support for adults and kids alike! Pair it with the mini envelopes in the Slimline Mini Mail set, or use on its own to create lots of super fun, encouragement cards!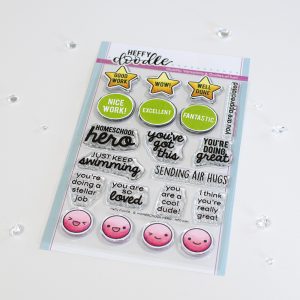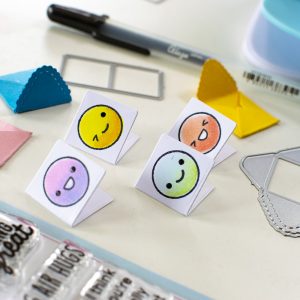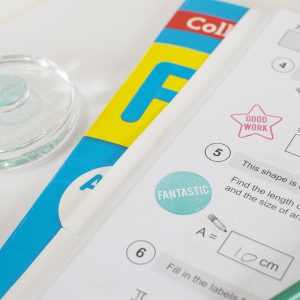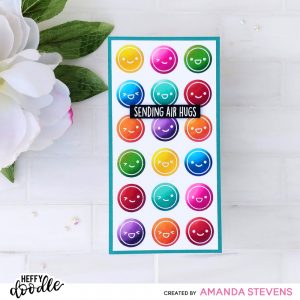 Now, you've seen it all!
We hope you've enjoyed the Sneak Peeks and Reveals!
Now, it's time to get that pre-order in so you get the free Just a Note Stamp Set!  Happy shopping!!