April 23, 2021
It's Day 1 of Full Reveals – Are You Ready!?
  Welcome back to the Heffy Doodle Blog!
Who's excited for FULL REVEALS of our upcoming May Release!?  We know we are super excited to share them with you!  From today until April 26th, we will be showing you all the products included in our May Release!
 Don't forget:  Pre-orders will open on Monday, April 26th and, as always, with every pre-order you will get a free stamp set!  For this release, we have a super versatile "Just a Note" Stamp Set!  Plus, if you spend £45 you'll get the Coordinating Dies for free, too!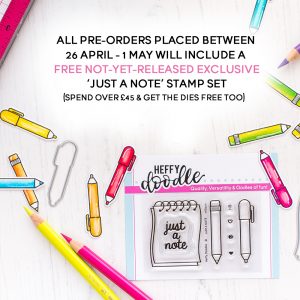 Now it's time to show you the products for Full Reveal Day 1!
First up, we have the Highland Honeys Stamps and Coordinating Dies.
This set is a celebration of our new home in the Scottish Highlands. With a cute highland cow, a Loch Ness Monster and a baby Nessie – which could be used as dinosaurs either for more versatility! This set also includes a selection of fabulous scene-building images such as the mountains, the sea, a garden fence, some grass, trees and a flag. There is even a cute thistle – Scotland's national flower!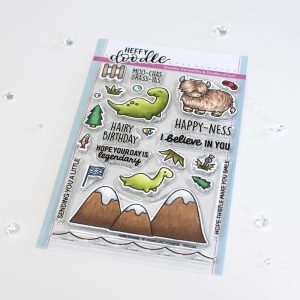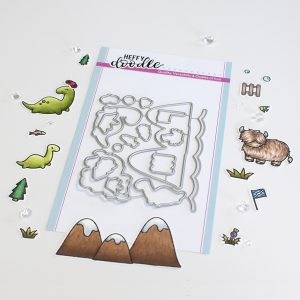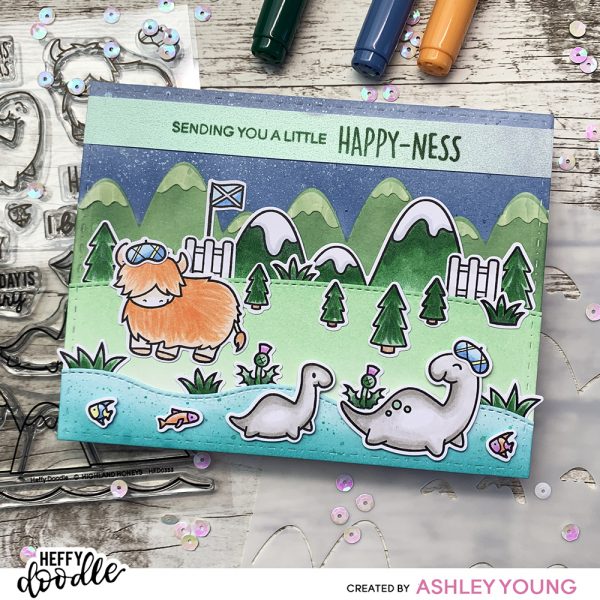 Next up, we have the Marvellous Mountains Stencil.  With this stencil, you can create two different types of mountains with snow-capped mountain tops that align perfectly!  Use embossing powder, embossing paste, or a gel pen to create snow peaks!  Or, put your own spin on it and use colors!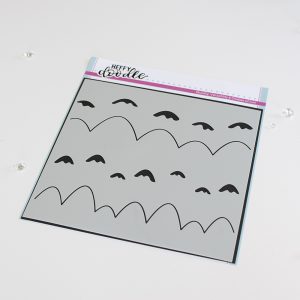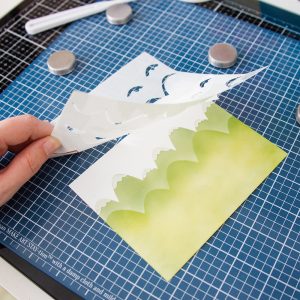 To continue on with our Scottish theme, we also have this new Highlander Stencil.  Create a gorgeous plaid background with this stencil! Use this in one, or multiple colours for a fun look. Use a pen and ruler to add some extra lines for a full tartan look!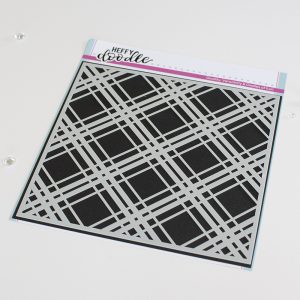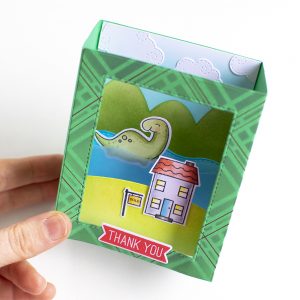 We are also releasing an array of dies that are essential for any craftroom!  First, we have the Stitched Rounded Rectangle Dies!  These dies are available in both Imperial and Metric sizes! The five frames have both internal and external stitching lines and inside we have also included a few smaller rounded rectangles – perfect for sentiments and other stamped images.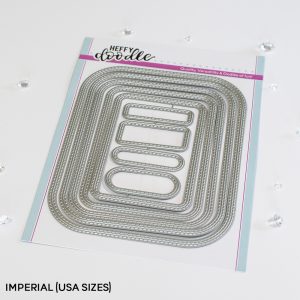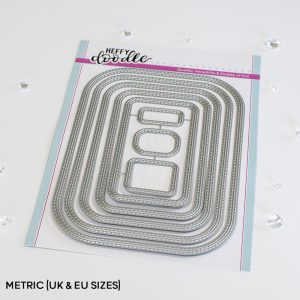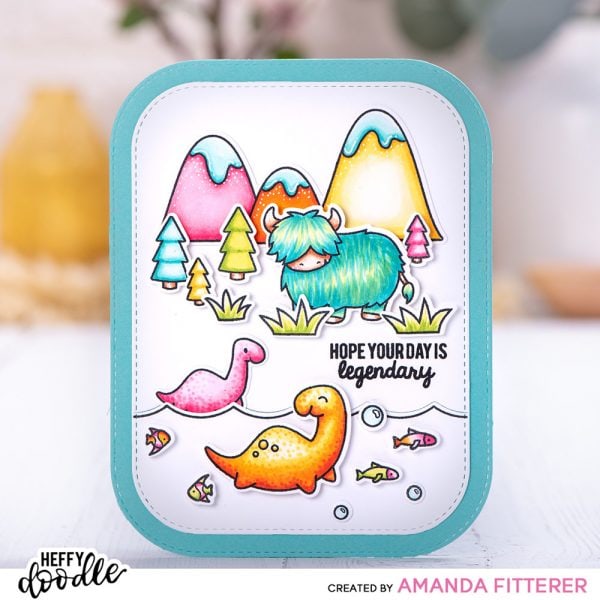 Next up, meet the Scalloped Imperial Frames Dies!
They are the perfect way to frame your card and give it the focal point it needs!  They are awesome for creating shaker cards too, especially when paired with the Heffy Doodle foam tape!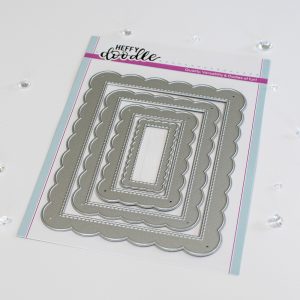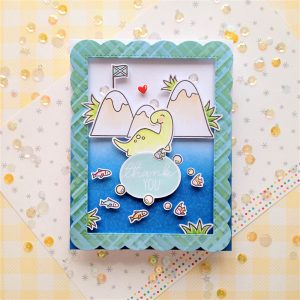 We can't forget those slimline cards that are all the rage!  One of our best sellers is our Stitched Slimline Trio dies, and many of our UK, European and Australian fans have been asking us for a Metric version to create DL sized cards. We are delighted to now bring the DL Stitched Slimline Trio Dies to our collection.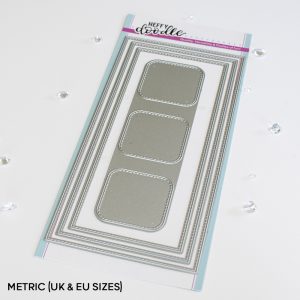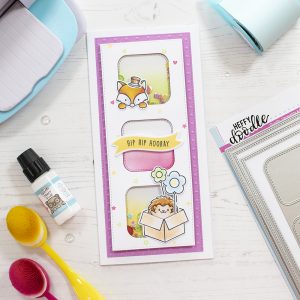 Did you miss out on the Lil Lighthouse Stamp Set that was our freebie from our last release?!  Well, you're in luck!  It will be available for purchase with this newest release! The coordinating dies are perfect for creating light up cards!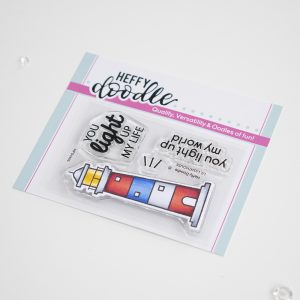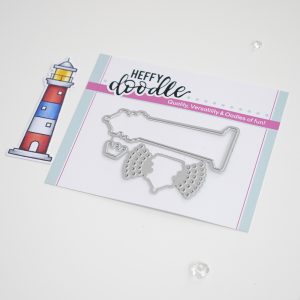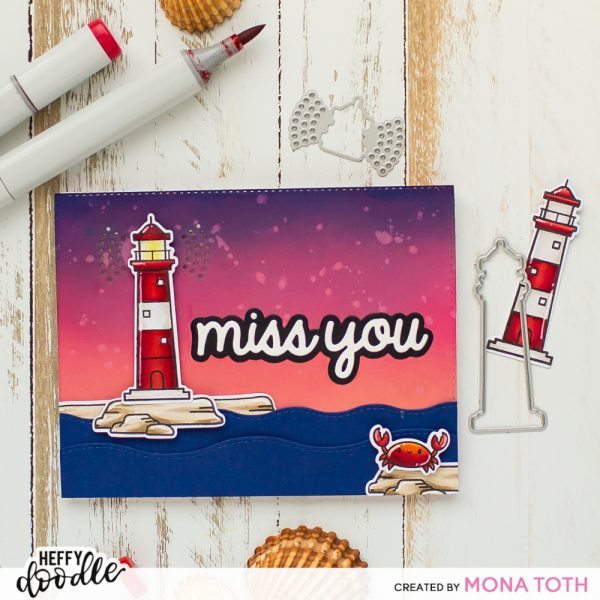 That's it for our Full Reveal Day 1!  We hope you enjoyed getting to see the new products!  We look forward to coming back tomorrow with more Full Reveals!
Happy Crafting!!