August 23, 2022
Into the Woods
Hello crafty friends! Jennifer @armieritagli here today to show you the second project I created as a Guest Designer on the Heffy Doodle Blog!
Today I had so much fun creating a scene card, featuring the amazing Heffy Doodle Deer To Me Clear Stamp Set! I'm in love with this Stamp Set! These little fawns are so cute and sweet!
I started creating a black and white sketch for my card. I recommend you to create always a sketch when you create scene card, because this helps you find the right composition and better manage the space.
After that, I stamped the deer and the little mouse on the Heffy Doodle Alcohol Marker Friendly Cardstock, with the Memento Desert Sand Ink Pad, to have a no-line effect.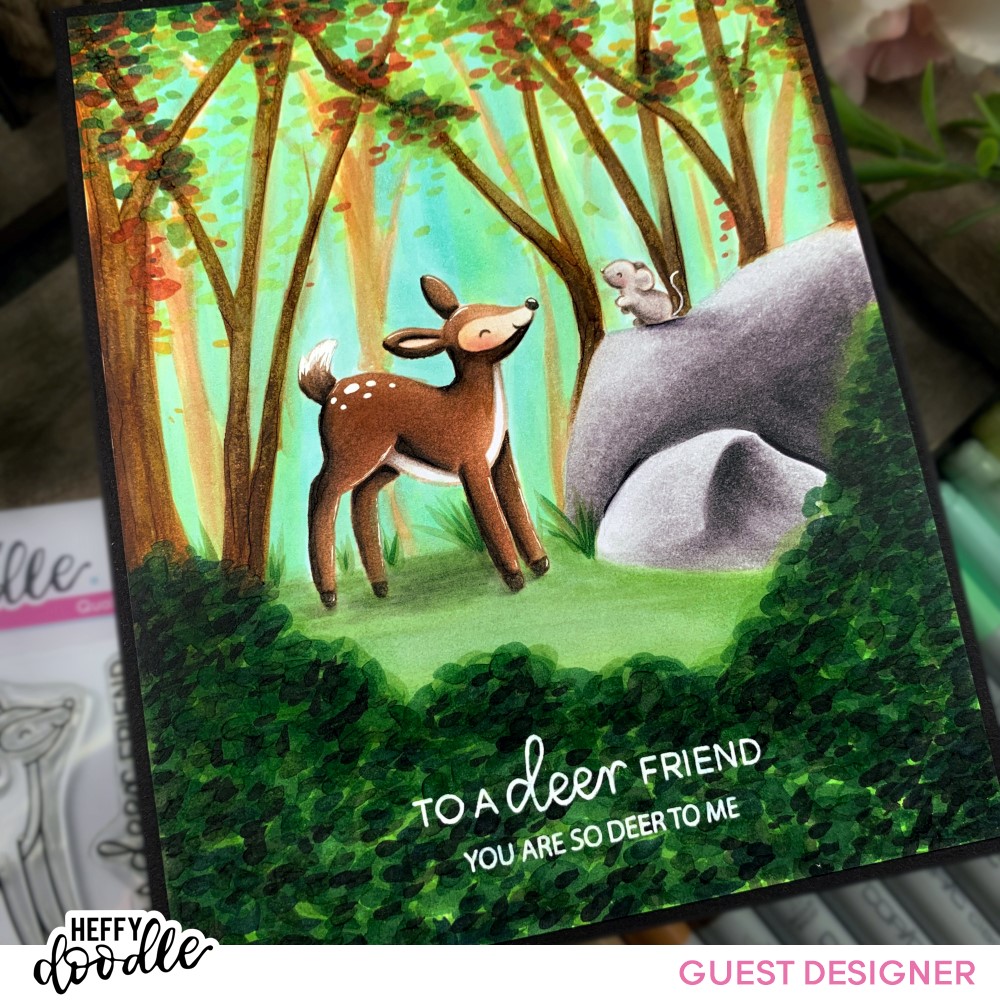 I used Copic Markers to color the whole card.
I started coloring the sky and the trees in the background. I continued with the grass and then colored the rocks, the deer and the little mouse. Then, I realized the bushes in the foreground.
I added some details with colored pencils and the highlights with a white gel pen.
At last, I stamped the sentiments at the bottom of my card.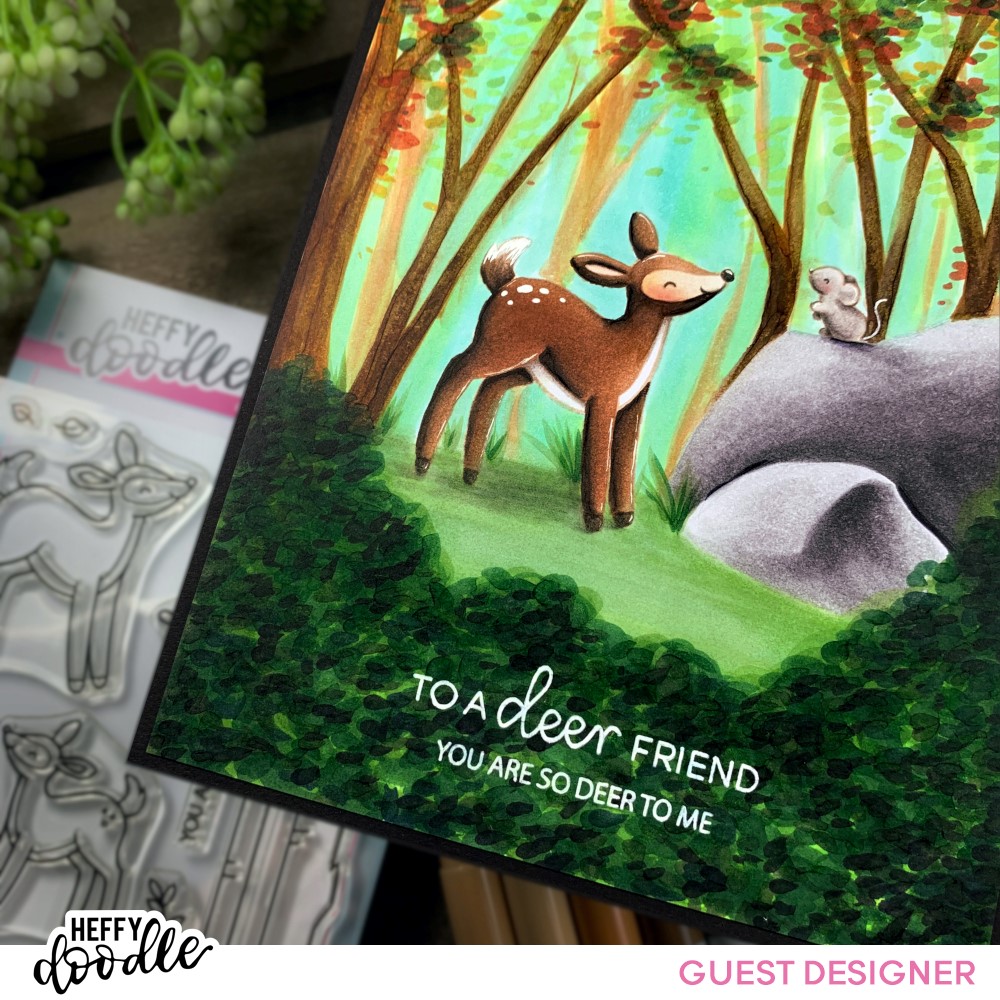 Below, you can find the Copic shades I used:
SKY AND BACKGROUND: YG00/YG01/G000/G00/YG41/BG32
TREES: E59/E37/E35/E33/E31/YG63 – YG03/YG17/YG67/Y38/YR27/E08/E09/B99
GRASS: G21/G24/YG03/YG17/YG67
ROCKS: T7/T5/T3/T1
DEER: E49/E59/E57/E23/E00/E53/E41/W5/W0
MOUSE: W7/W5/W3/W1
BUSHES: YG03/YG17/YG67/G28/G29/BG99/B99/BV29
I want to thank Heffy Doodle for inviting me as a Guest Designer on their Blog! I had so much fun playing with their amazing products!
Thanks for stopping by! I hope my card will inspire you!
Have a colorful day!
Jennifer