June 9, 2023
Hope your birthday is….
Hey there Heffy friends, It's DT Ashlee here today and I have a card that is UNFROGETTABLE to share with you all! I am totally loving these sweet little be hoppy frogs so I couldn't resist creating another card with them (they were also featured in my previous Heffy post if you would like to check that card out for more inspiration!).
To create this card I started with a bright green card stock base that I added some ink blending and splatters too using Catherine Pooler ink.
I then die cut the largest frame from the build a pond die from green card stock so I could use the stitched outer piece. After I die cut the same die from blue card stock to fill in the water of the pond (I added a bit of blue ink blending to give the water a touch of shading).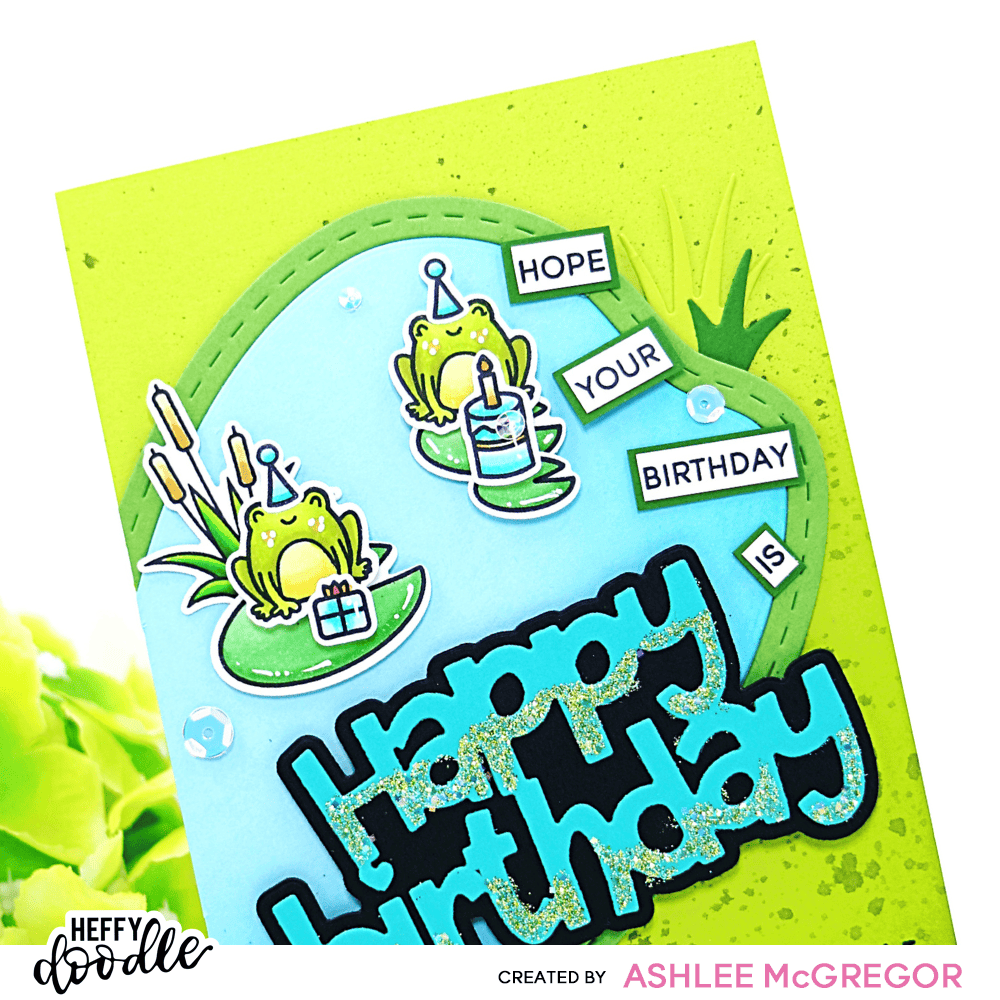 Now that all the pieces for the pond were ready I adhered that down with foam tape so that it popped up off the base just slightly. I added a couple of die cut grass pieces also from the build a pond die.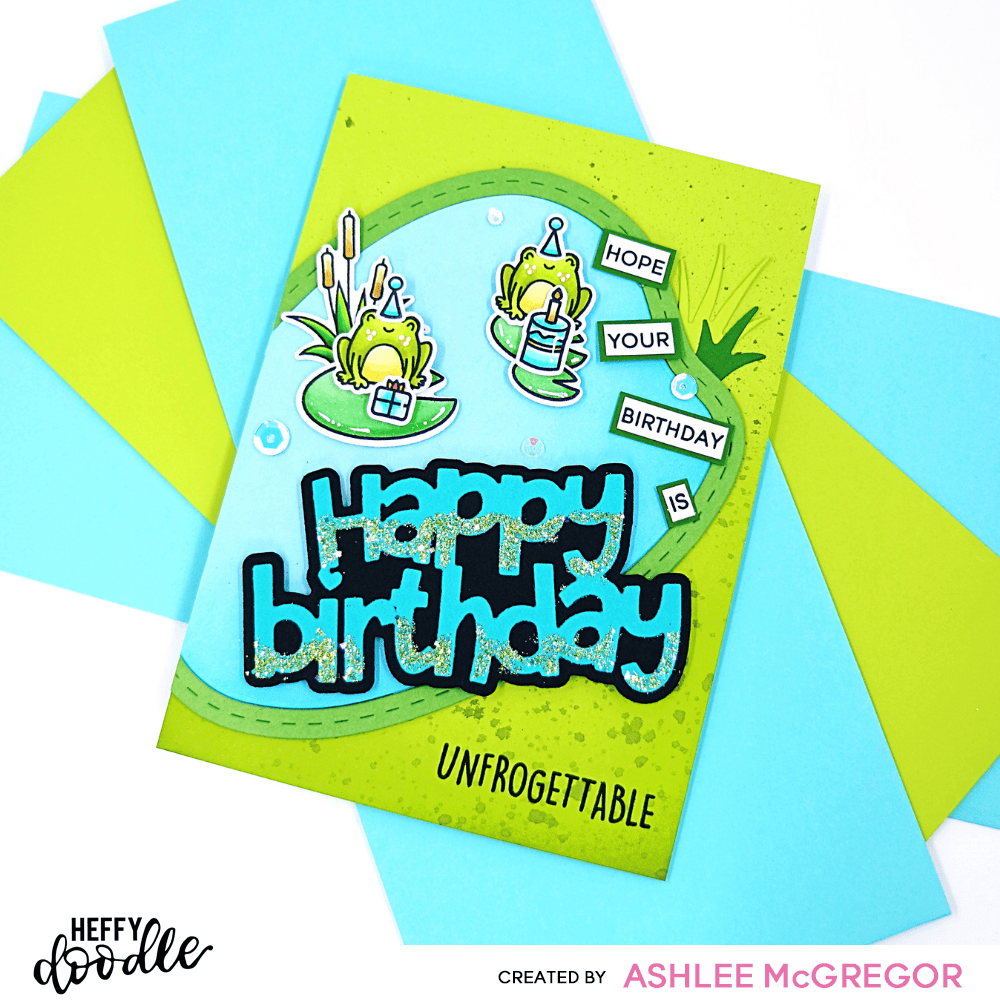 Now it needed a large focal sentiment….
Happy birthday jumbo die was perfect! I die cut that from black for the shadow and then teal blue for the writing. You know me I needed to BRING ON THE BLING so using liquid glue I added WOW! glitter to the lower half of the sentiment letters.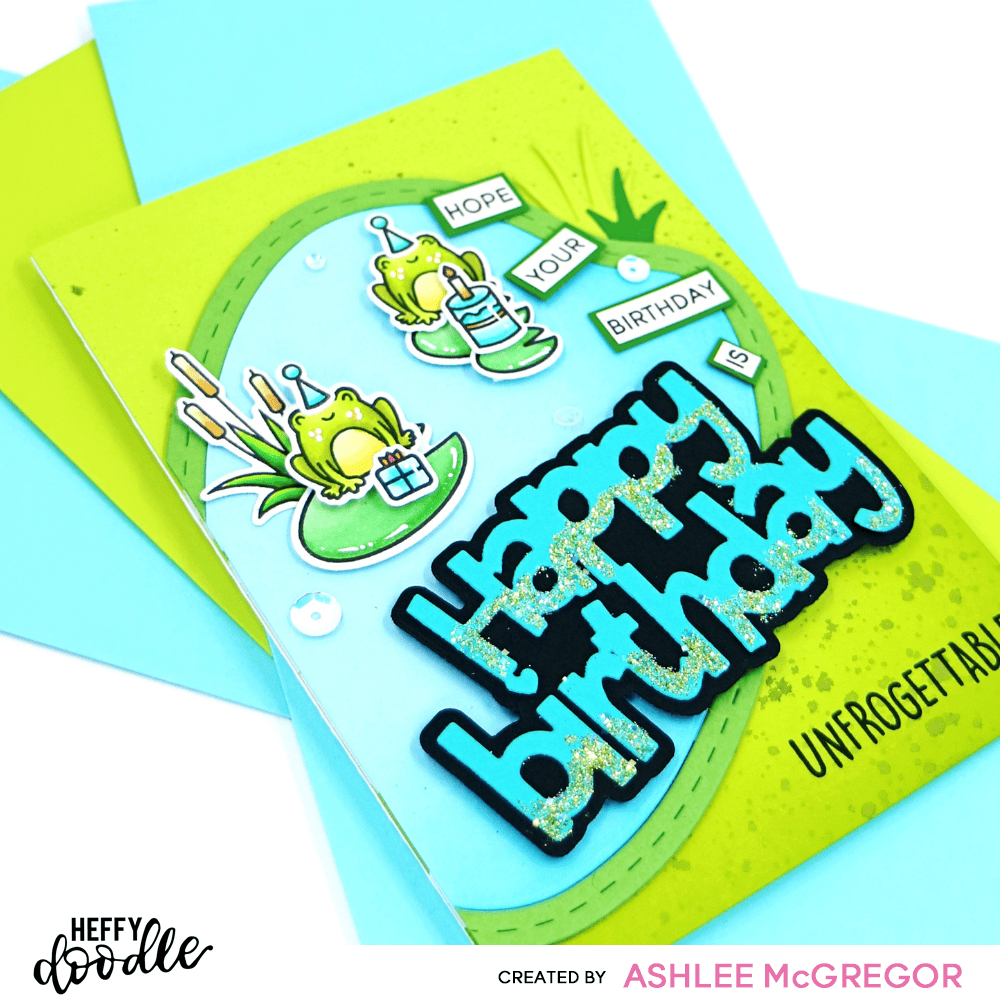 I stamped, coloured (with Spectrum noir tri-blend markers) and die cut the Be hoppy frogs and elements before adding a touch of white highlights and adhering to the pond with varying levels of foam tape to add dimension!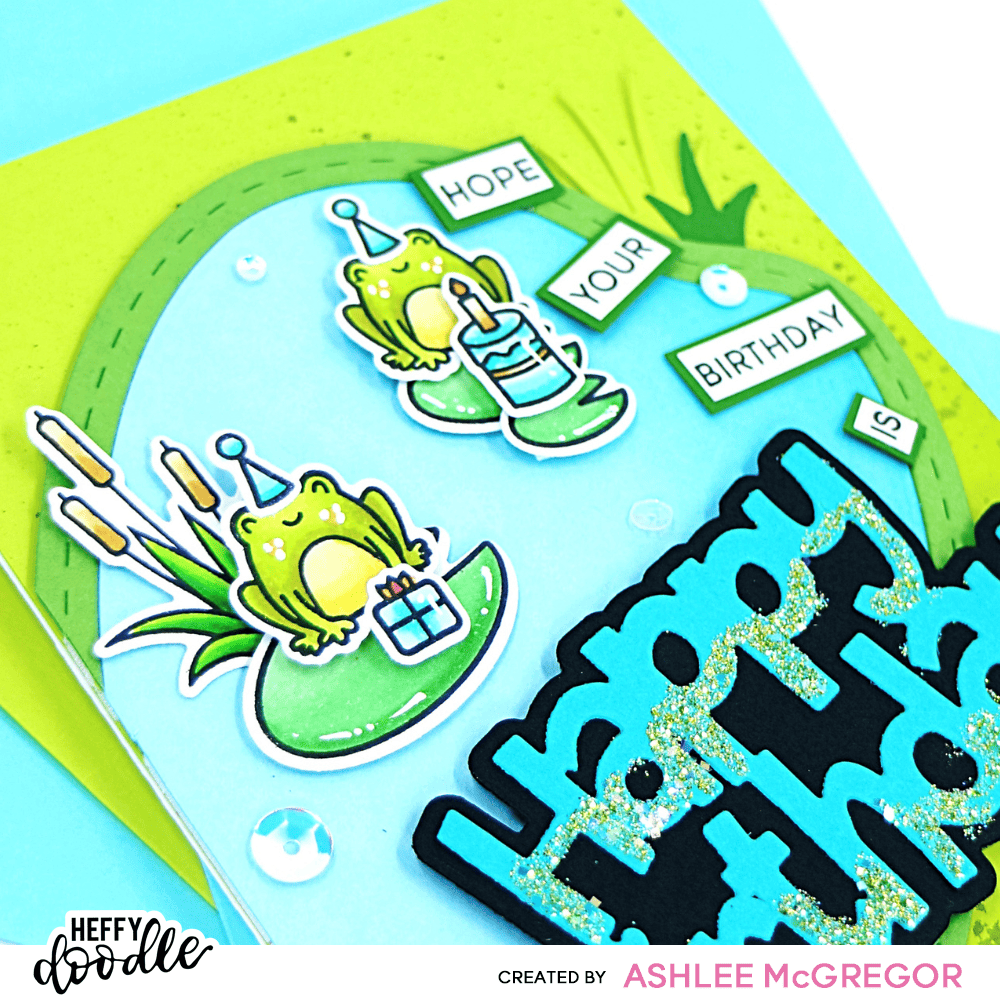 I thought it needed a sub sentiment so I stamped the HOPE YOUR BIRTHDAY IS on white card stock, cut it into pieces and backed with green card. The UNFROGETTABLE was stamped directly onto the base.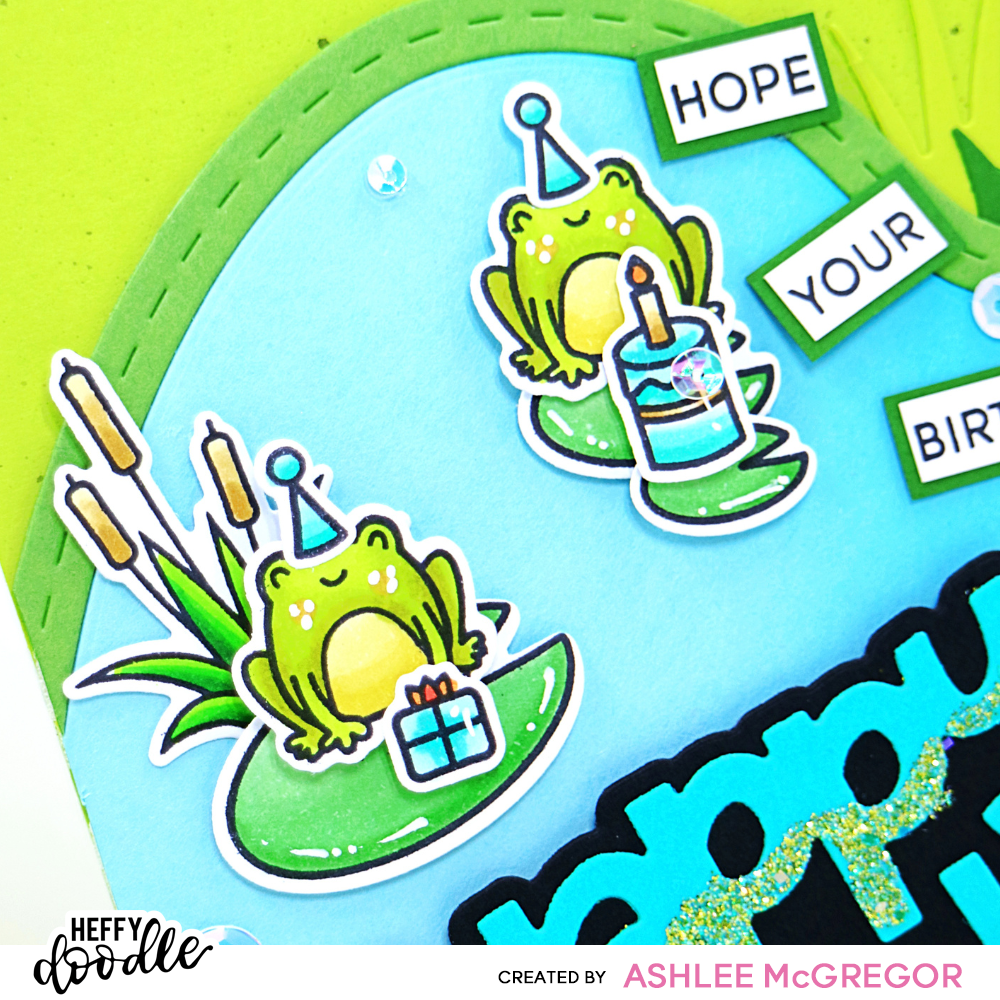 To complete the card of course a few sequins. These ones were from the Heffy Doodle Hocus Pocus sparkle mix.
That's all for my card today. I hope it inspired you to be hoppy and create a fun birthday card with a bit of bling!! Thanks for stopping by the blog. Happy crafting, hugs Ashlee.