January 3, 2020
Heffy Doodle New Release Blog Hop!
Hello Heffy Doodlers and welcome to the Heffy Doodle New Release Blog Hop!
Our new release is now available for purchase in the Heffy Doodle store and from our retailers! Yay!
To celebrate, we are sharing some inspiration with you, and there is a giveaway too! Double yay!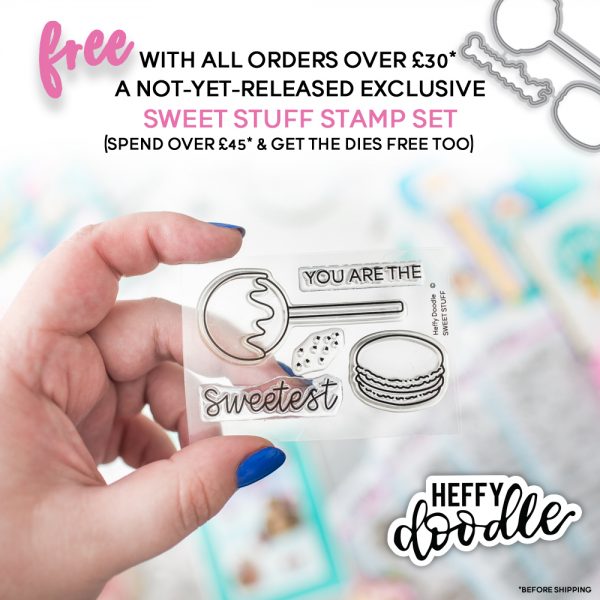 Do not forget that, if you place an order over 30£ in our store, you will receive an exclusive, not-yet-released Sweet Stuff stamp set! If you spend over 45£, you will get a free die set, too!
Coming back to the hop, the design team has been really busy creating lots of fantastic projects to inspire you with our new release! We are also giving away a fun prize pack including an exclusive Heffy Doodle T-Shirt, a Heffy Doodle pencil and a 50£ voucher to the Heffy Doodle store! Isn't that cool?!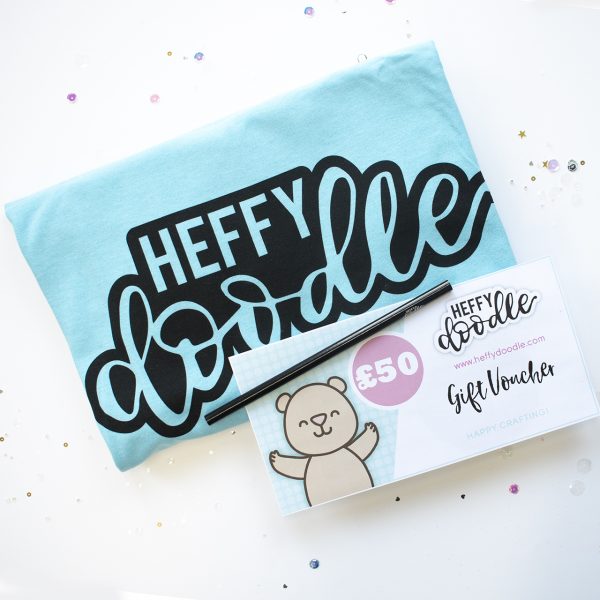 In order to enter to win, you need to leave a comment on each stop in the hop. The winner will be selected randomly and announced on January 10th on the Heffy Doodle blog.
Here is the hop line-up for you! 🙂  Have fun hopping along and happy crafting!
Heffy Doodle Blog
Tallie Clewley
Ashley Ebben
Jenn Bena
Amanda Fitterer
Davina Cantrell
Mindy Baxter
(Edit: we are aware of some technical issues on Amanda's blog. These are unfortunately out of her control and we hope they will be fixed soon. 🙂
We just wanted to let you know that hoppers will not be excluded from the giveaway if they are not able to leave comments on Amanda's blog. Thanks for your enthusiasm and good luck!)