March 26, 2018
Heffy Doodle Care bears Birthday!!!
Hello everyone and thank you for stopping by,
Maria here with another colorful card to share with you.Today is the last monday in march, can you believe it? At the moment it feels like time is running so fast. And the clock change this past weekend in Europe didn´t help much . Hahahahaha!!!
Also my fabulous friend Snow´s birthday was this march and I sent her this card to let her know that I "care" about her like a "bear"…ok ok not the best pun but let me show you the card first and you will understand.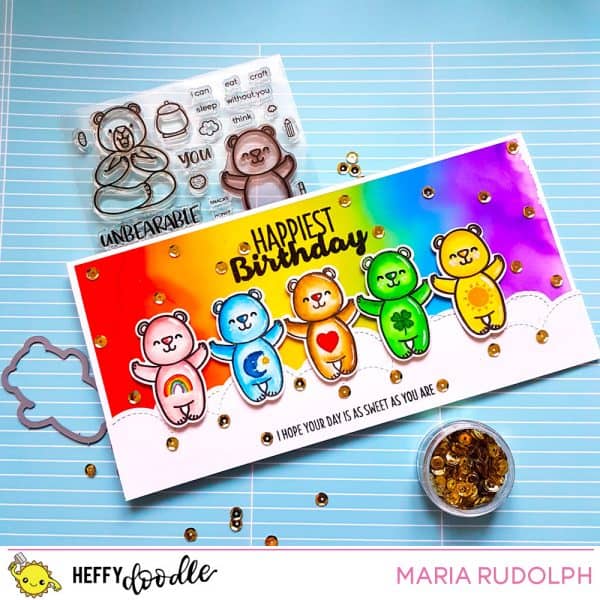 When I was a little child I watched the care bear movies and loved their message of love, kindness and caring and of course all their colors and rainbows in their cloud castle and village above the clouds.
This time I used a different cardsize than usual and made the cardbase have the measurements of 21 by 10,5 cm. Snow is very special to me and so she deserved a very special and unusual card as well.
On top of the white cardbase I layered a panel I colored in rainbowcolors using alcohol inks. The effect they give is fabulous and they blend so well with eachother.
In the middle of the panel I heatembossed a Birthday sentiment in black to make it stand out against the rainbow colors.
On the bottom of the card I diecut long strips of stitched clouds to resemble the clouds where the care bears live.
Onto one of the strips I stamped the second part of the sentiment in black under the care bears.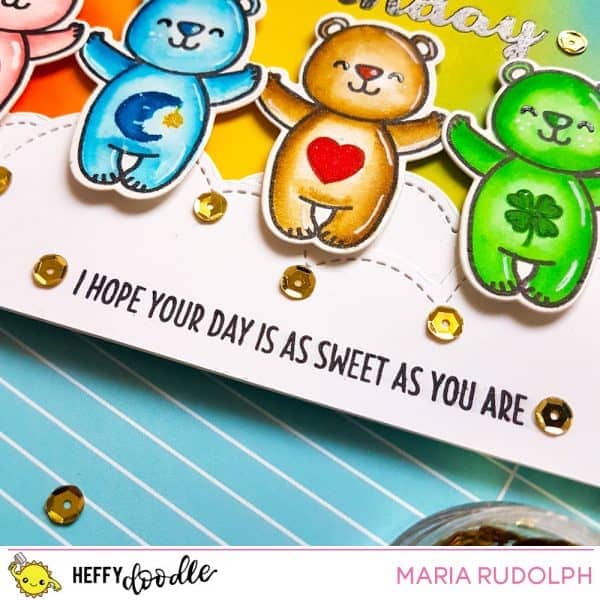 For the main stars of the card I stamped 4 smiling bears from the Unbearable Without You stampset and colored them using watercolors and also a white gel pen. I love their happy little faces. Makes me smile every time. After they were colored I diecut them using the Unbearable without you coordinating dies.
For the characters I picked 5 of which I could remember most of :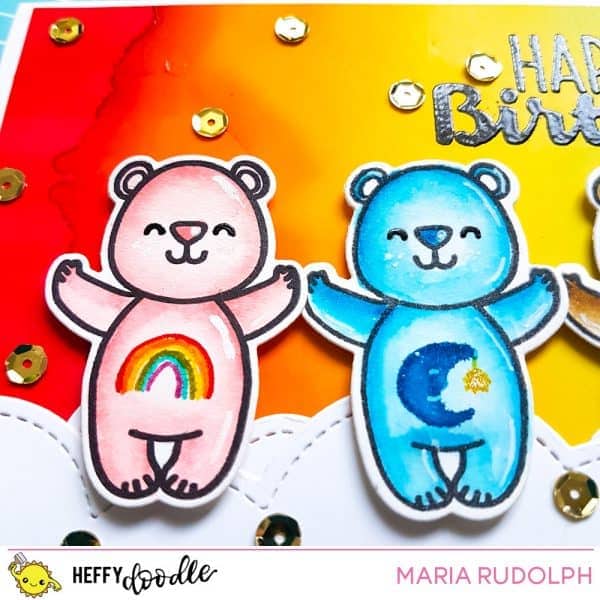 Cheer Bear (Of course I remember the rainbow one lol) and Bedtime Bear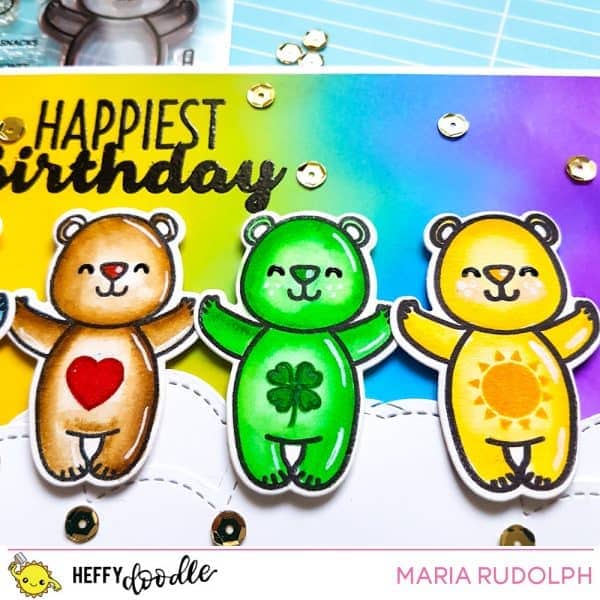 Tenderheart Bear, Good Luck Bear and Funshine Bear ( nope that is not a typo)
Of course I had to add some sequins for some additional bling as every crafty birthdaycard needs some bling, don´t you think?
So there you have it a Heffy Doodle Care Bear Birthday card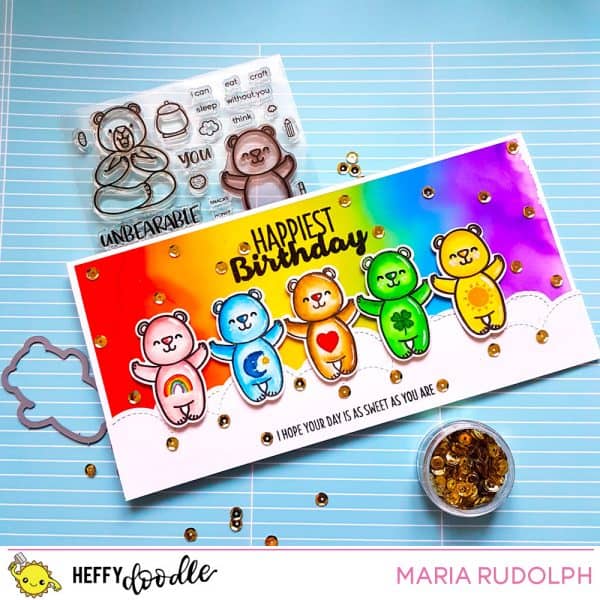 Have a wonderful , happy and creative week everyone!!!
Happy Crafting
Maria 🙂