December 15, 2020
Heffy Doodle and Miss Ink Stamps Collaboration Blog Hop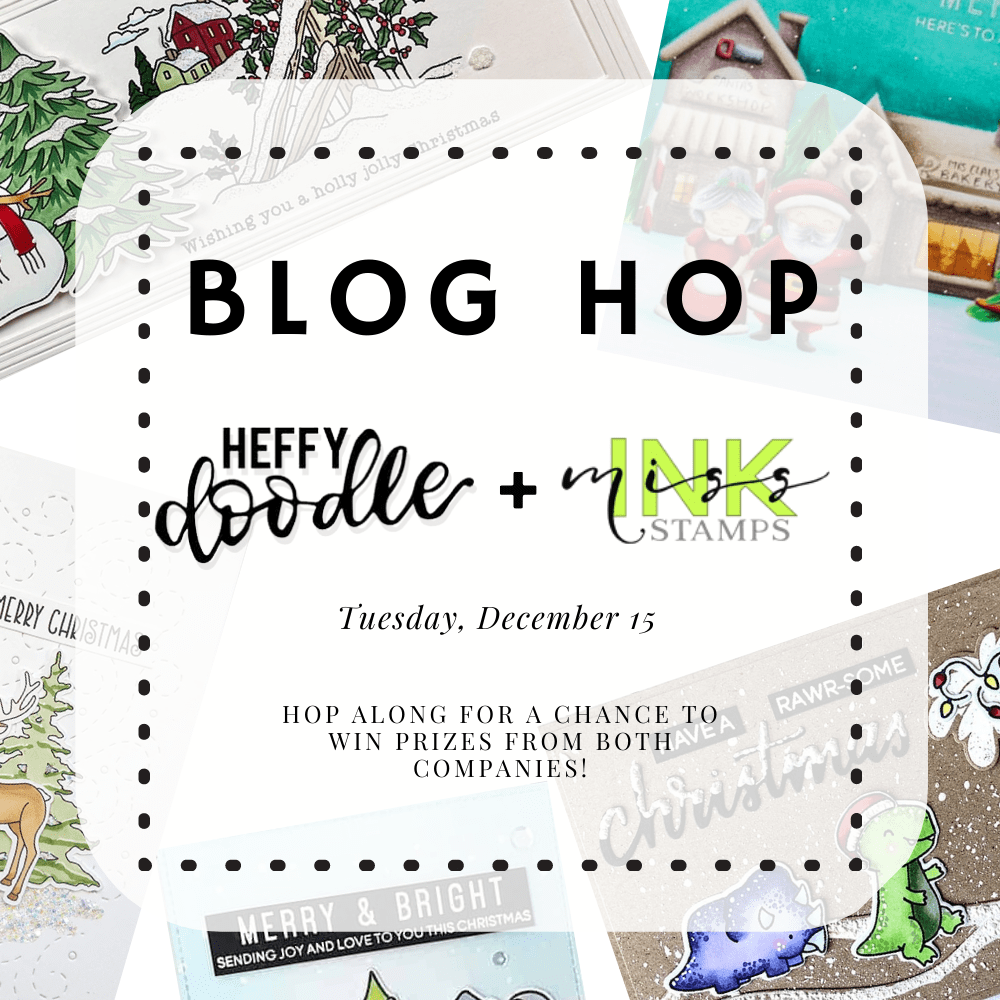 Hello Heffy Doodlers and welcome to the Heffy Doodle and Miss Ink Stamps Collaboration Blog Hop!  Today, we have representatives from both Design Teams sharing some crafty inspiration using products from both companies!
Miss Ink Stamps will be giving away $25 to their store and we will be giving away £25 to our store!  That's TWO chances to win!
All you have to do to be entered to win is to comment on each of the blog posts in the lineup below!  Comment before 11:59 PM EST on Saturday, December 19th to be entered to win!
Each company will post their random winner on Sunday, December 20th at 10AM EST!  Make sure to check the Heffy Doodle Blog and Miss Ink Stamps Blog to see if you're a winner!  
BLOG HOP LINEUP: