May 18, 2021
Heffy Doodle and Gerda Steiner Designs Collaboration Blog Hop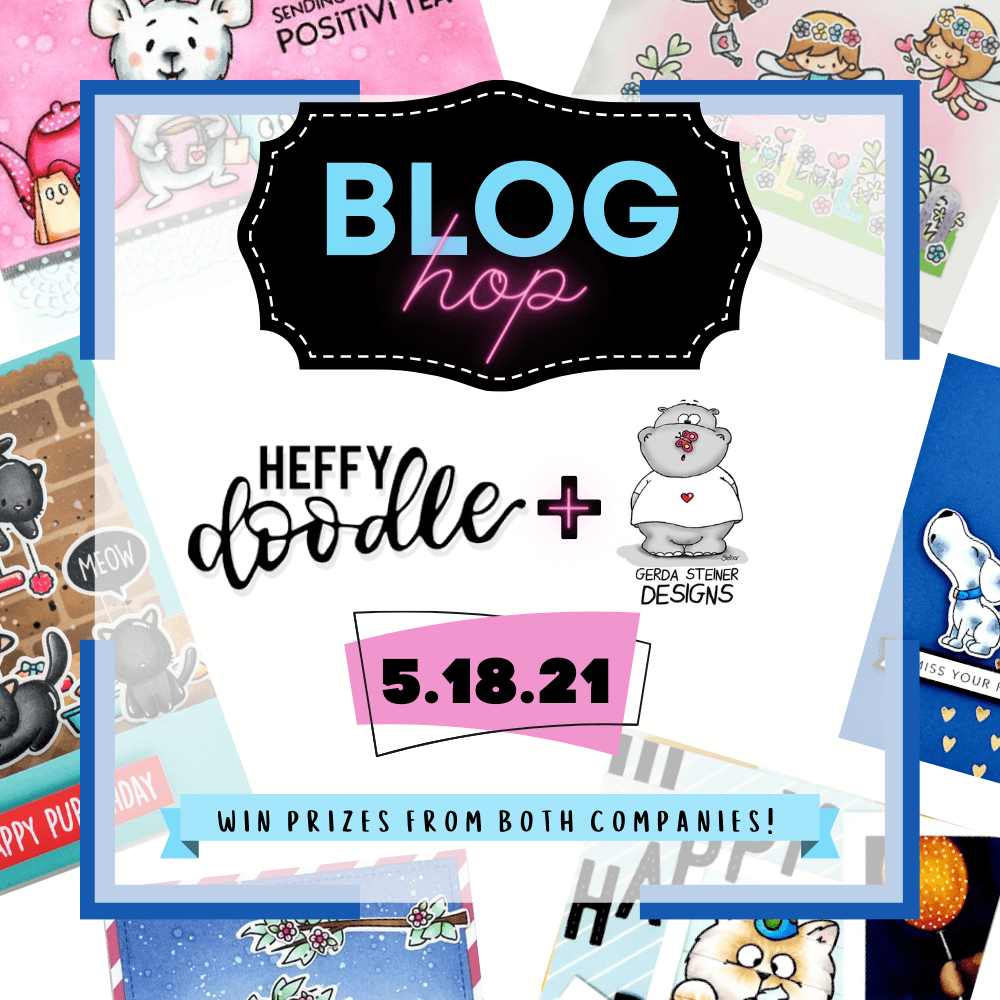 Welcome to the Heffy Doodle and Gerda Steiner Designs Collaboration Blog Hop!
Design Team members from both companies are sharing inspiration using products from both companies!
To be entered to win the giveaway, all you need to do is comment at each stop along the Blog Hop!
Gerda Steiner Designs will be giving away $35 and Heffy Doodle will be giving away £25 to their respective stores!  Be sure to comment before 11:59 PM on May 21st to be entered to win!
Each company will post their random winner on May 22nd at 10AM EST!  Make sure to check back here and Gerda Steiner Designs Blog to see if you're a winner!
Blog Hop Lineup:
Heffy Doodle Blog
Cassie Trask
Cathy Chapdelaine
Jenn Bena
Karen McKibbin
Leica Palma
Noga Shefer
Carrie Rhoades
Jeannie Lieu
Gerda Steiner Designs Blog