September 18, 2023
Happy Pre-Order Day and Reveal Day 4!

It's FINALLY HERE!! Get your pre-orders going!
But, first! Let's take a look at the final products for Reveal Day 4! You don't want to miss out on some amazing product reveals and Design Team inspiration!
Don't forget that every pre-order will receive the very cute Happy Camper 2 x 3 stamp set. And, if you spend over £45GBP (not including shipping), you'll get the coordinating dies for free too!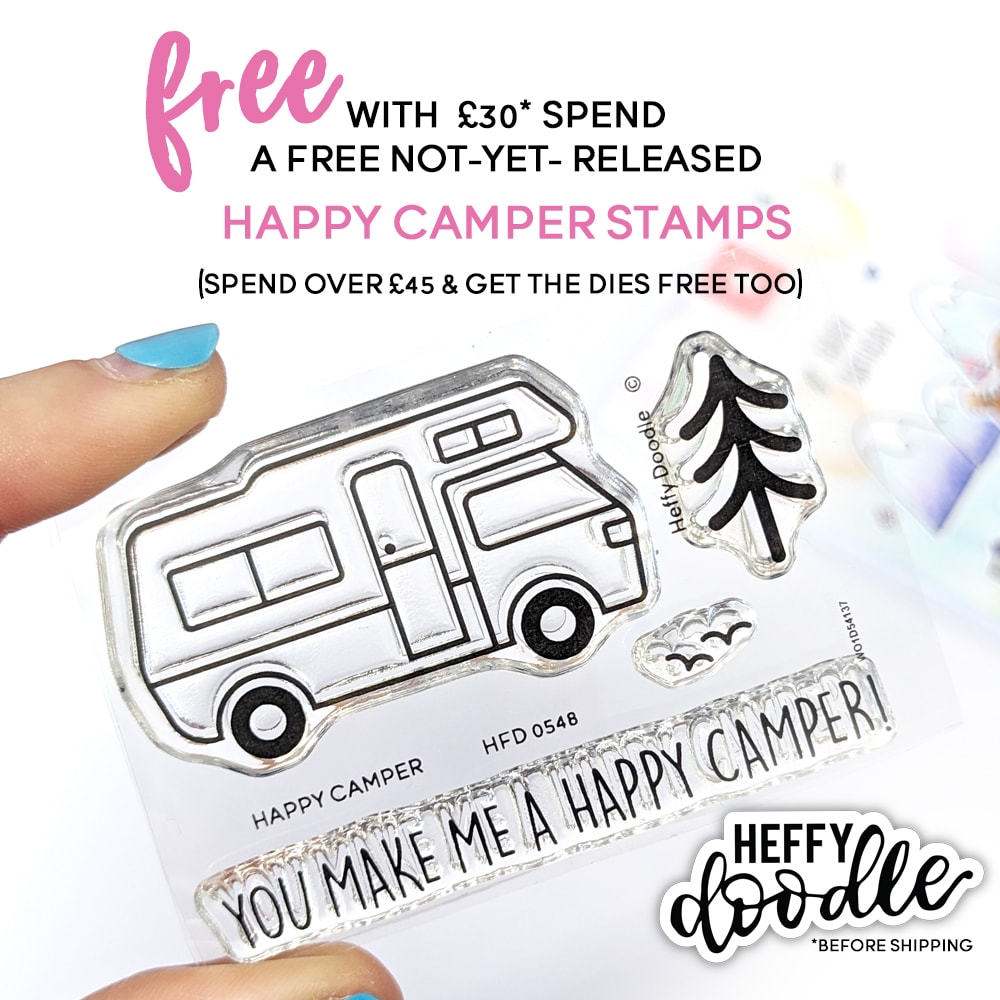 ---
New Release Schedule:
Sep 11: Sneak Peek Day 1
Sep 12: Sneak Peek Day 2
Sep 13: Sneak Peek Day 3
Sep 14: Sneak Peek Day 4
Sep 15: Full Reveal Day 1
Sep 16: Full Reveal Day 2
Sep 17: Full Reveal Day 3
Sep 18: Full Reveal Day 4 – PRE-ORDERS OPEN only in the Heffy Doodle Shop!
Sep 25: Release Day
---
Now, let's move onto the Reveals!! Today is all about Christmastime!
Are you ready to create some snuggly and warm scenes with the Fireside Dreams puppies?! These sweet little pups are getting all comfy by the fire! This set will also be perfect for creating a light-up card! Of course, you don't have to use this set for Christmastime! You can pair it with the Cozy Kitties stamp set and create a cute little everyday scene!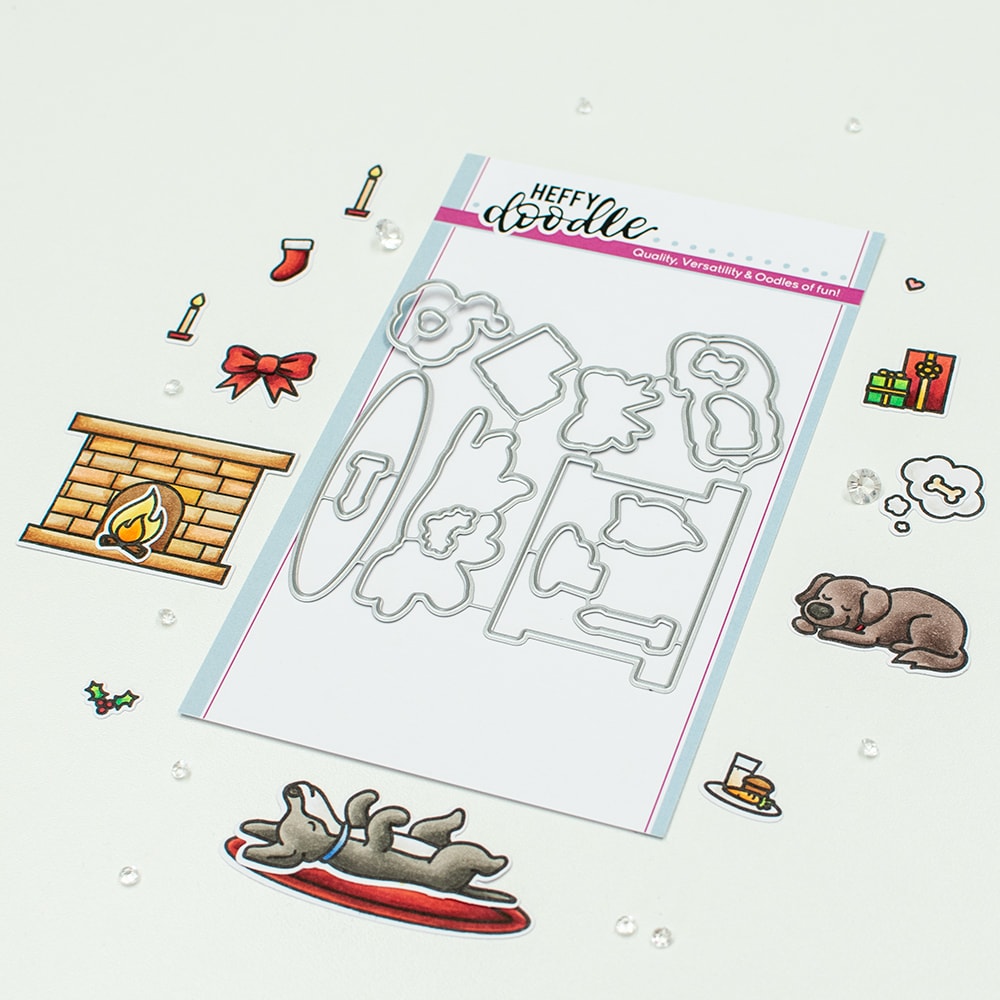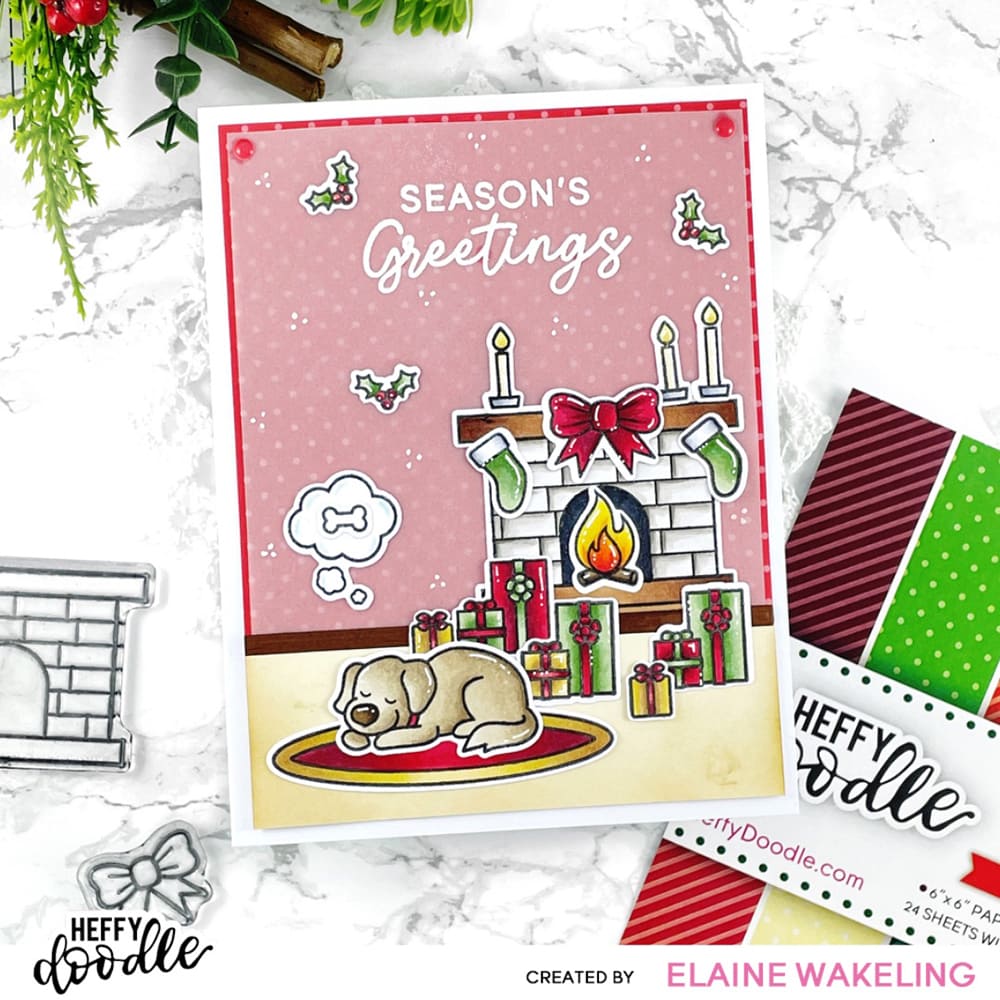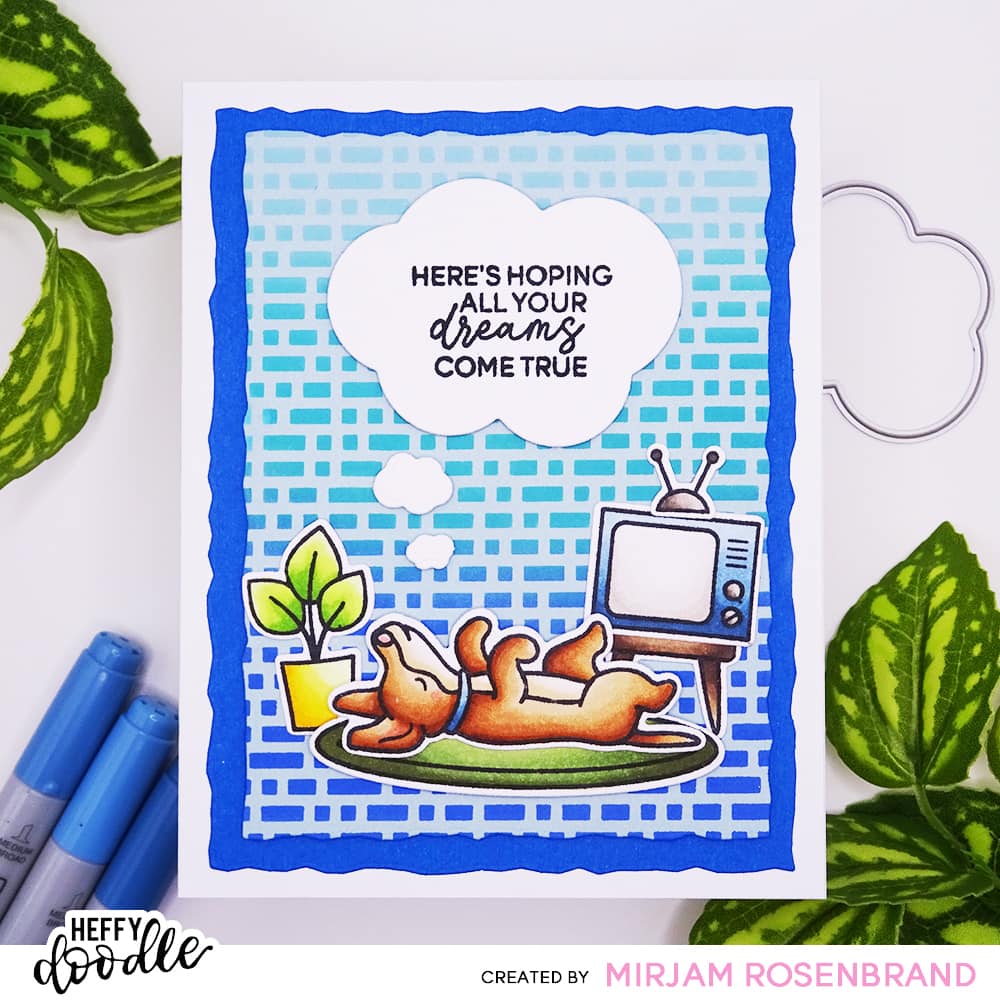 What did you say? You need a Christmas tree for your snuggly scene?! Don't worry! We have that! Check out the Trim the Tree stamp set! Decorating your Christmas tree has never been easier!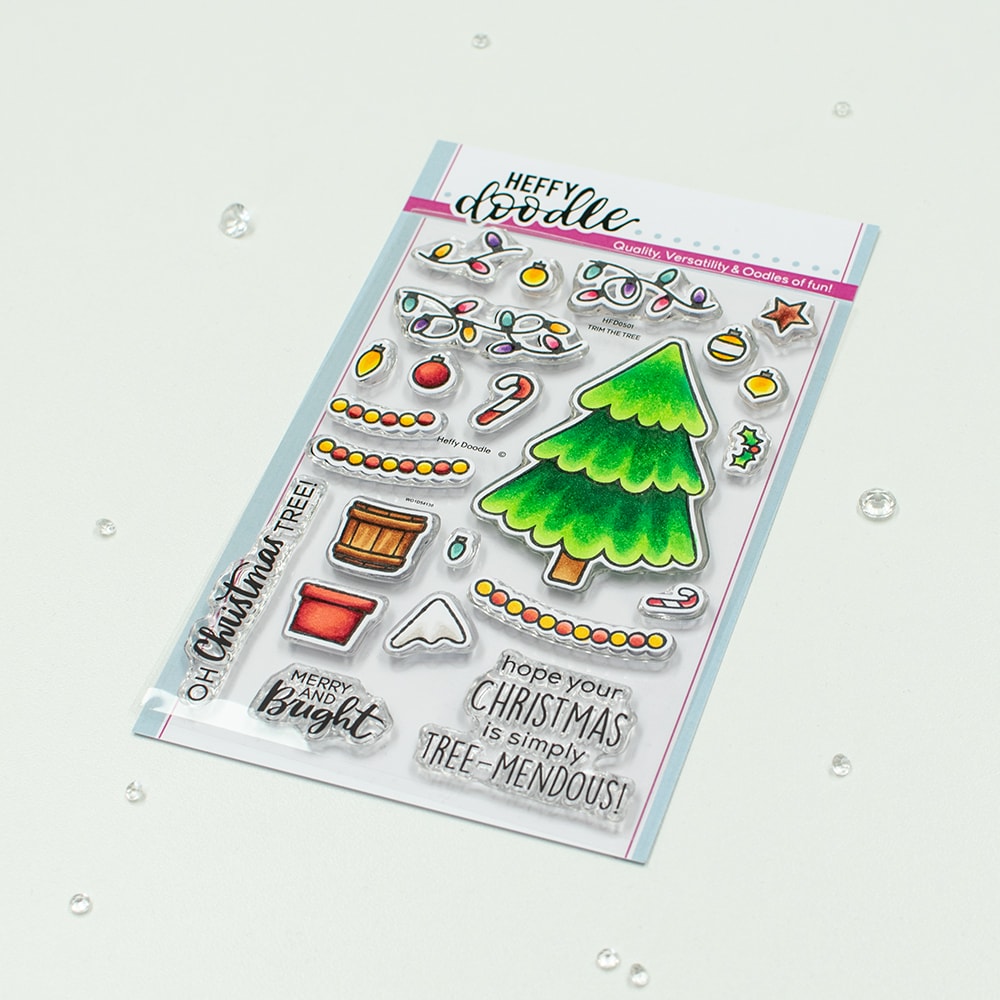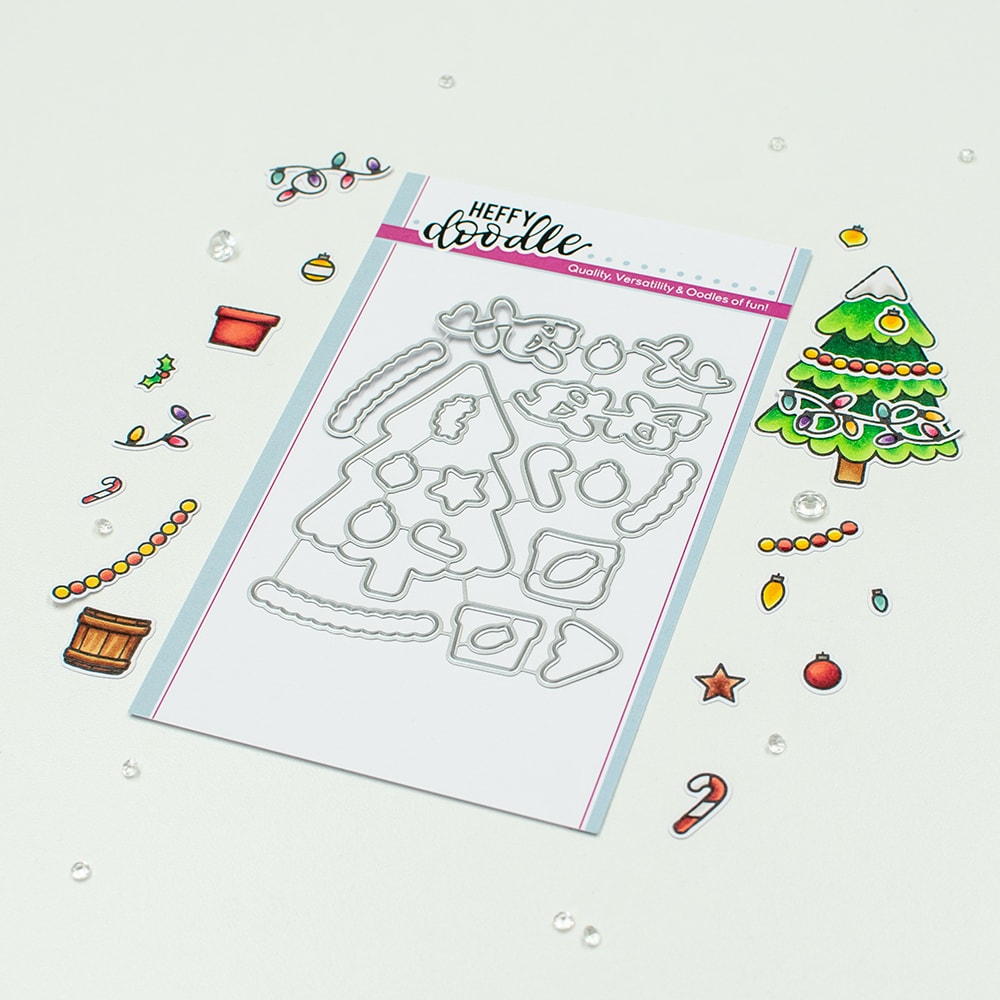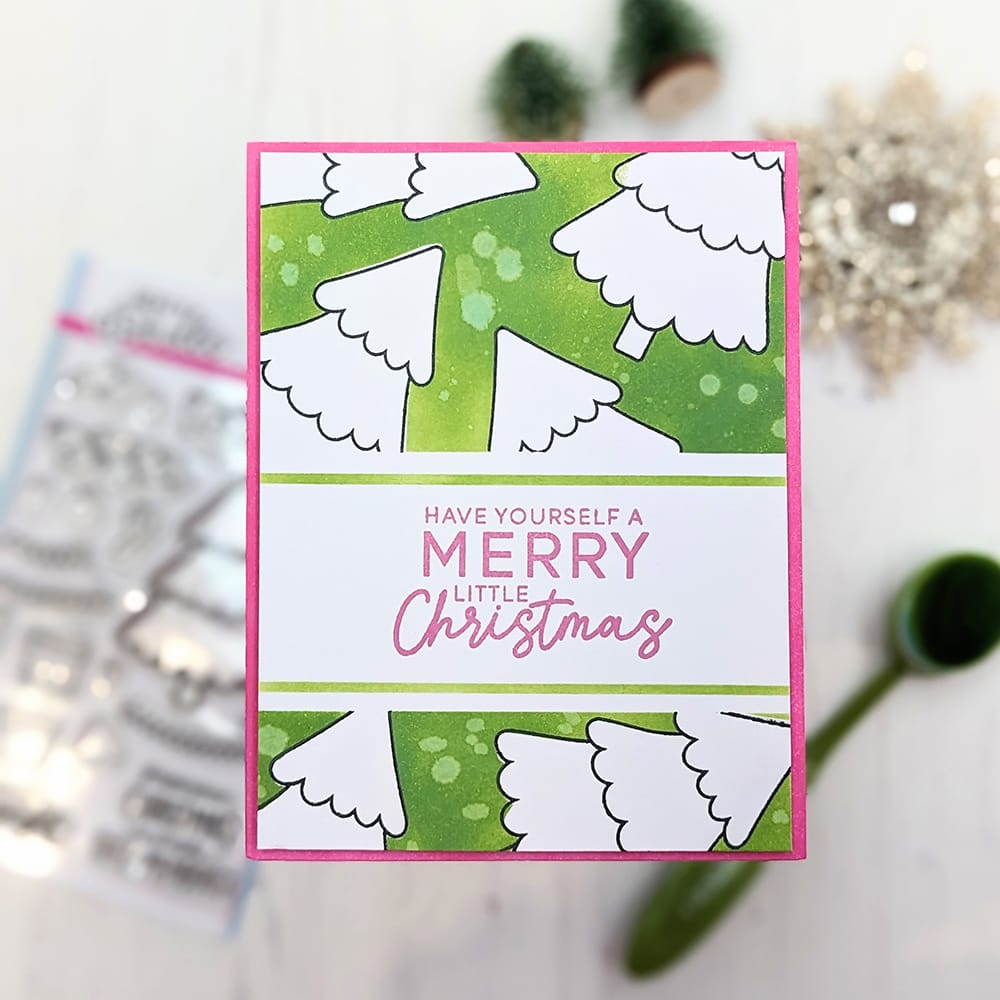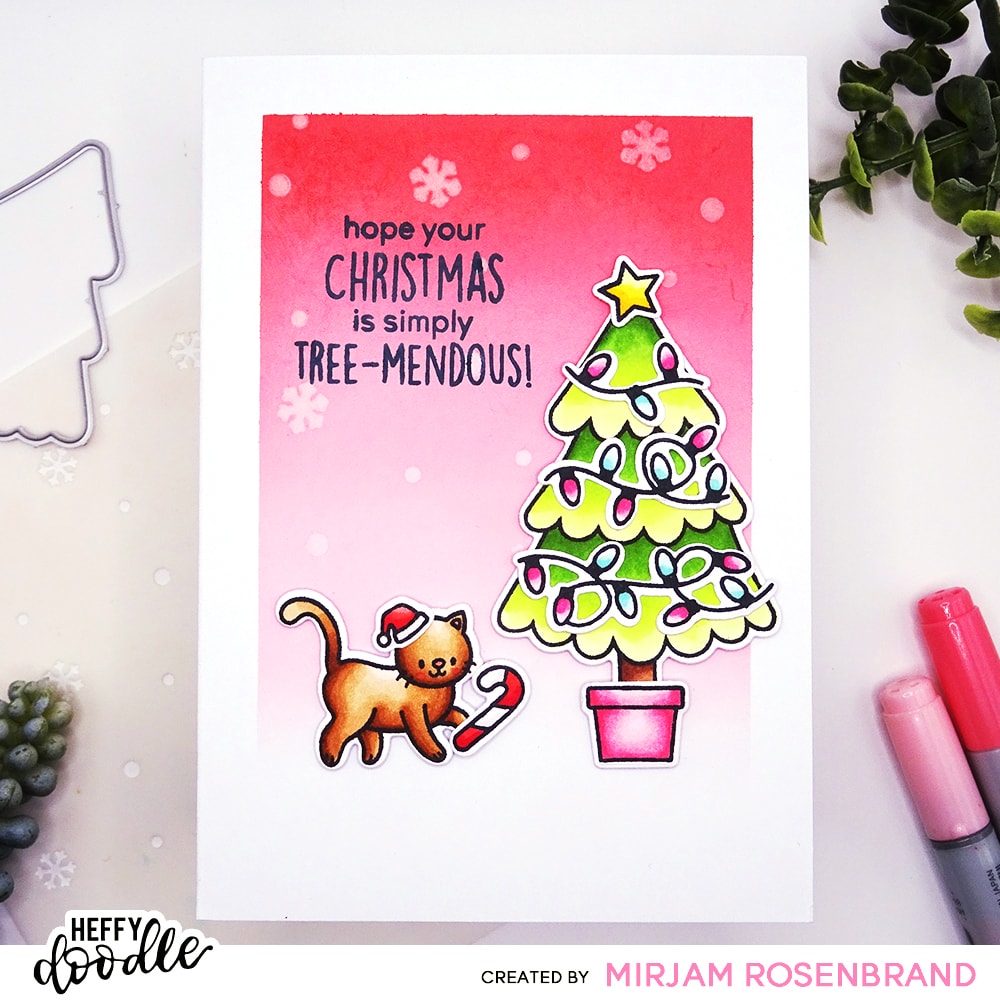 Well, this calls for a celebration of Holiday Sentiments, surely! Let us introduce you to the Happy Holidays Sentiments stamp set! Sentiments of all shapes and sizes! You'll love having this set nearby when creating your holiday projects!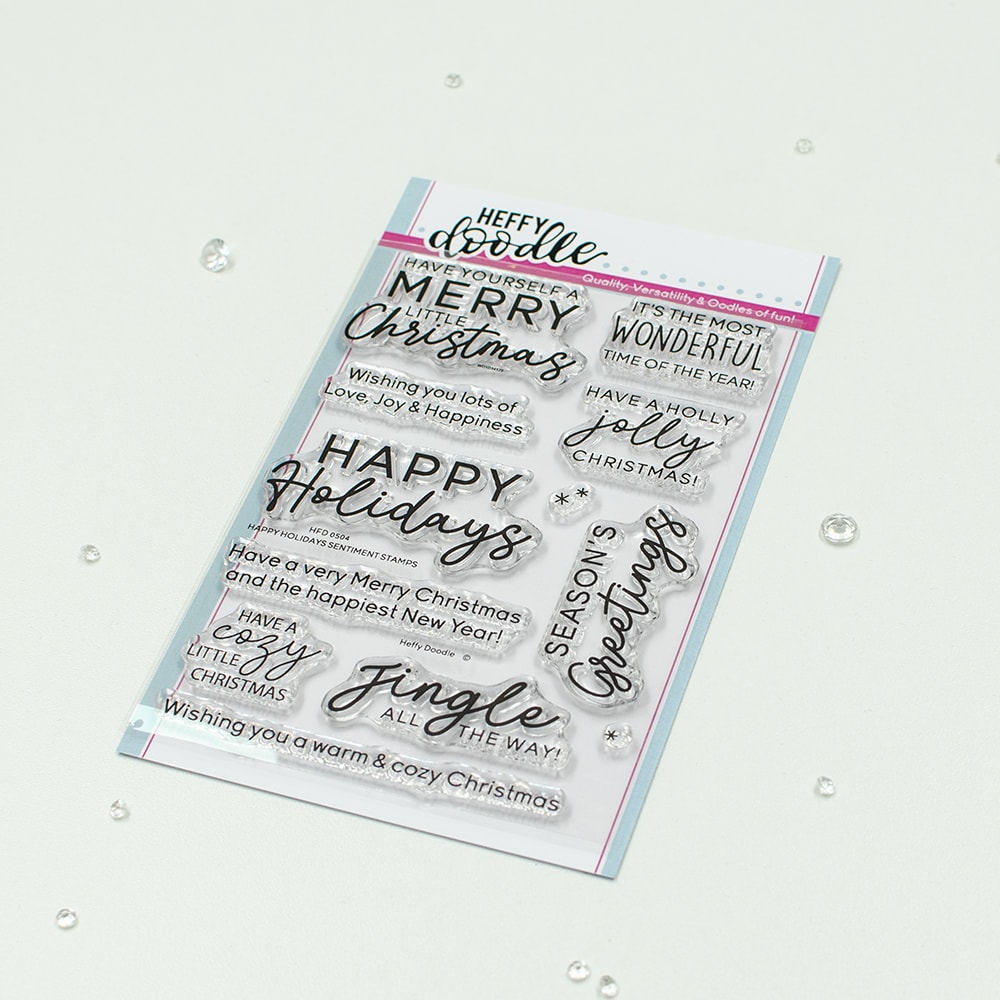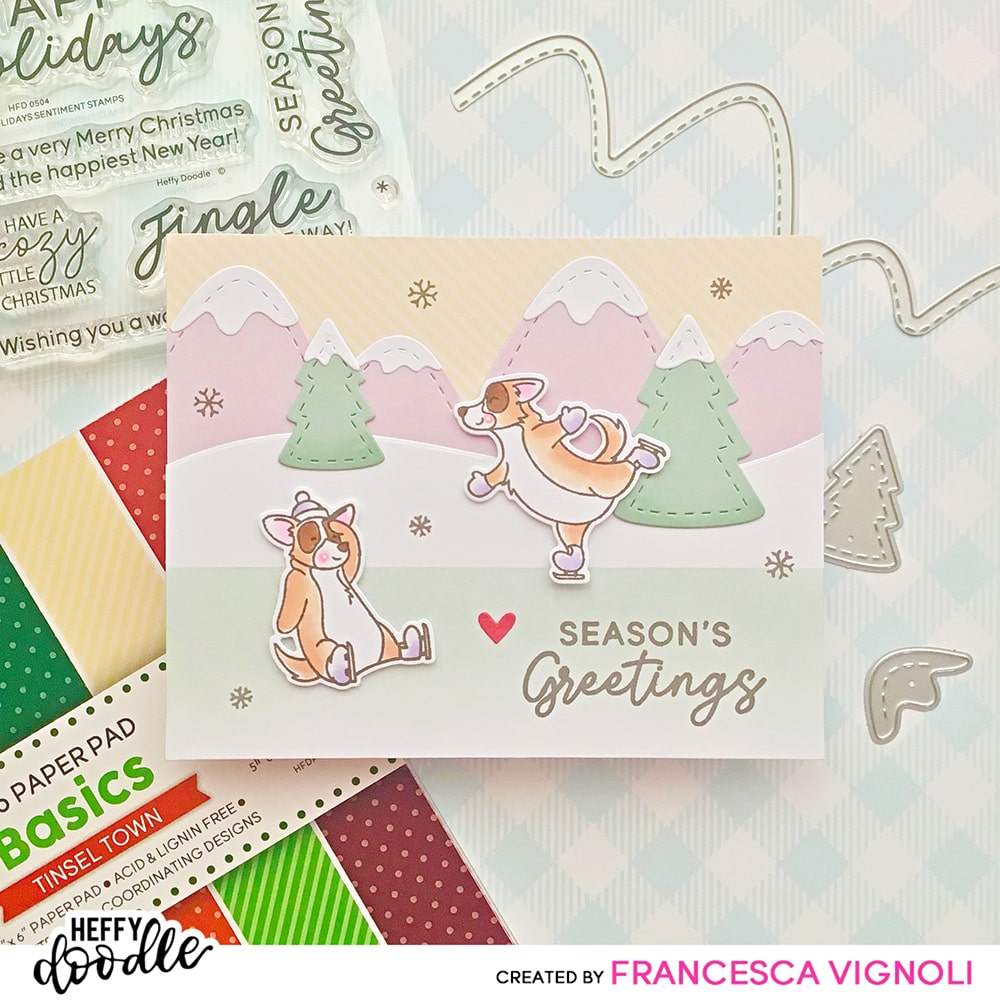 Want to create something a little out of the box!? You're going to want to get your hands on this amazing new Tall Snowglobe Dies! You can also vary the height of your globe for more versatility! Just trim off the bottom to create any size snow globe you'd like! Don't forget to add those Little Label Stamps onto you order. They are the perfect size for the bottom of your snow globe!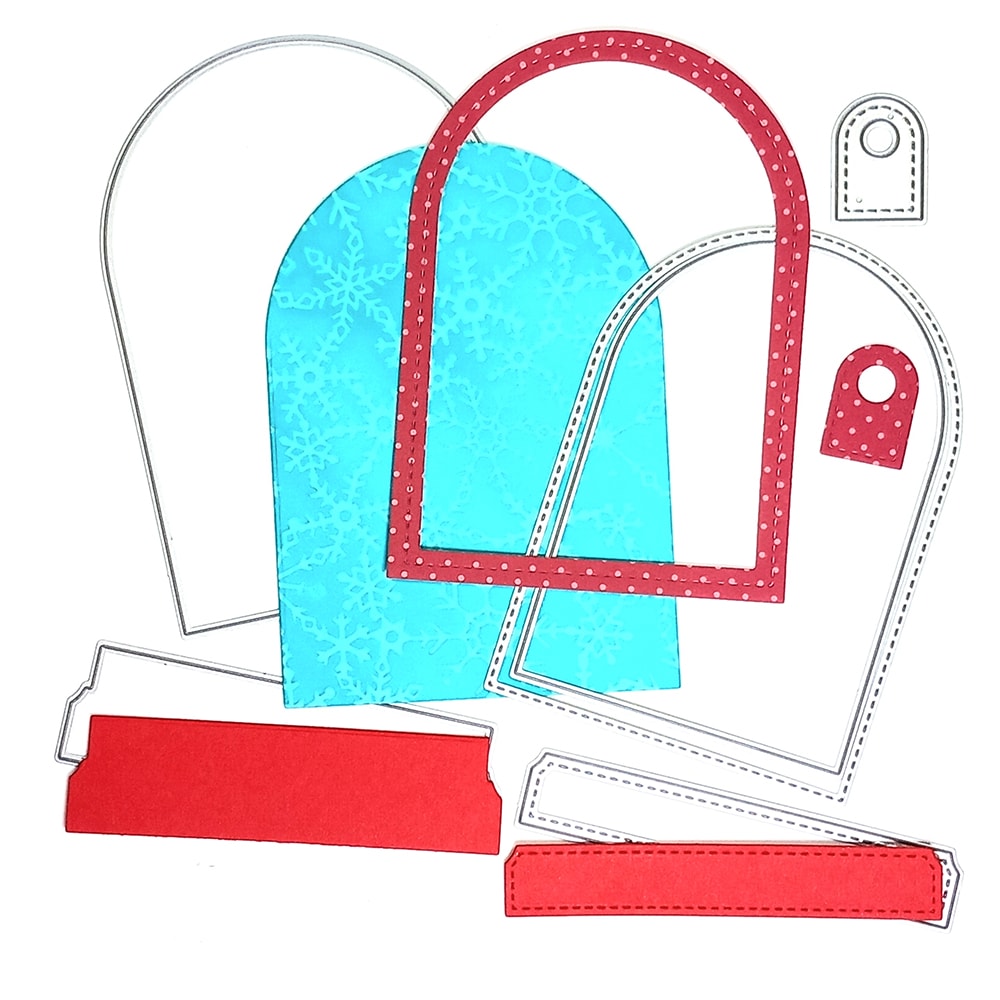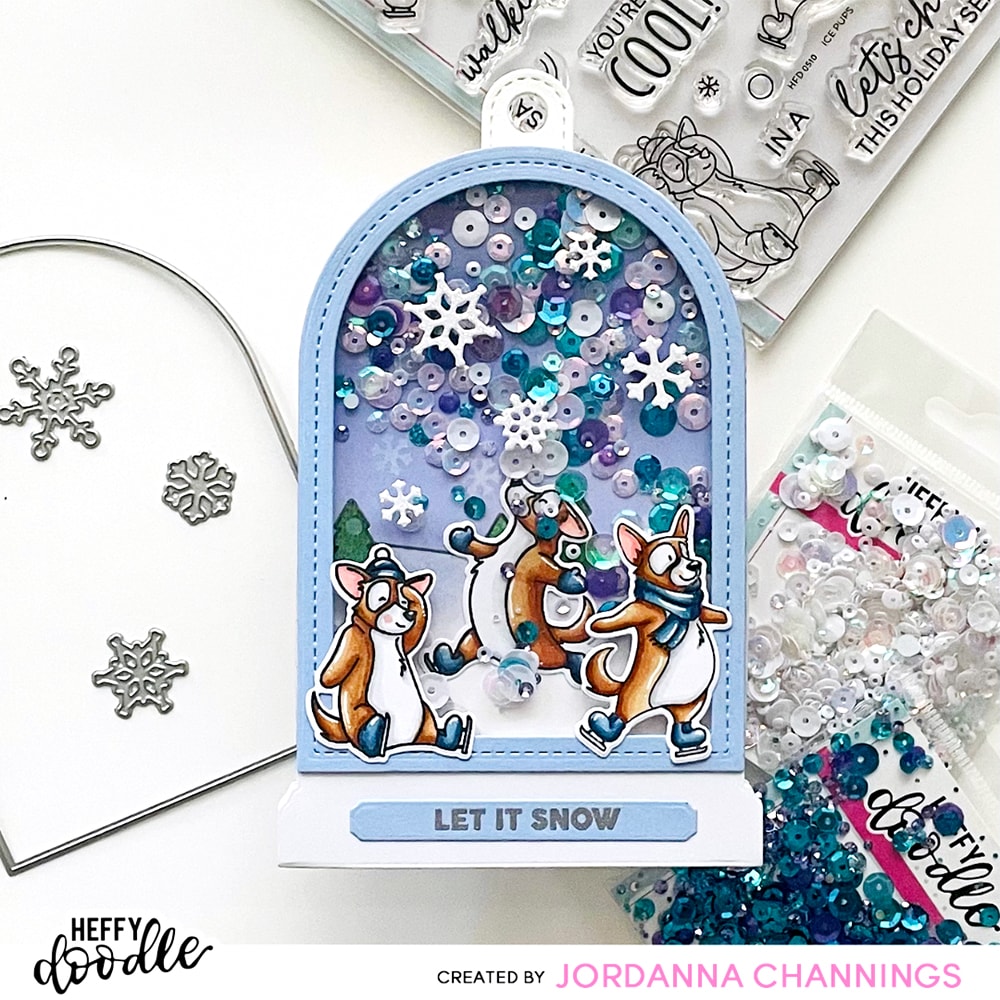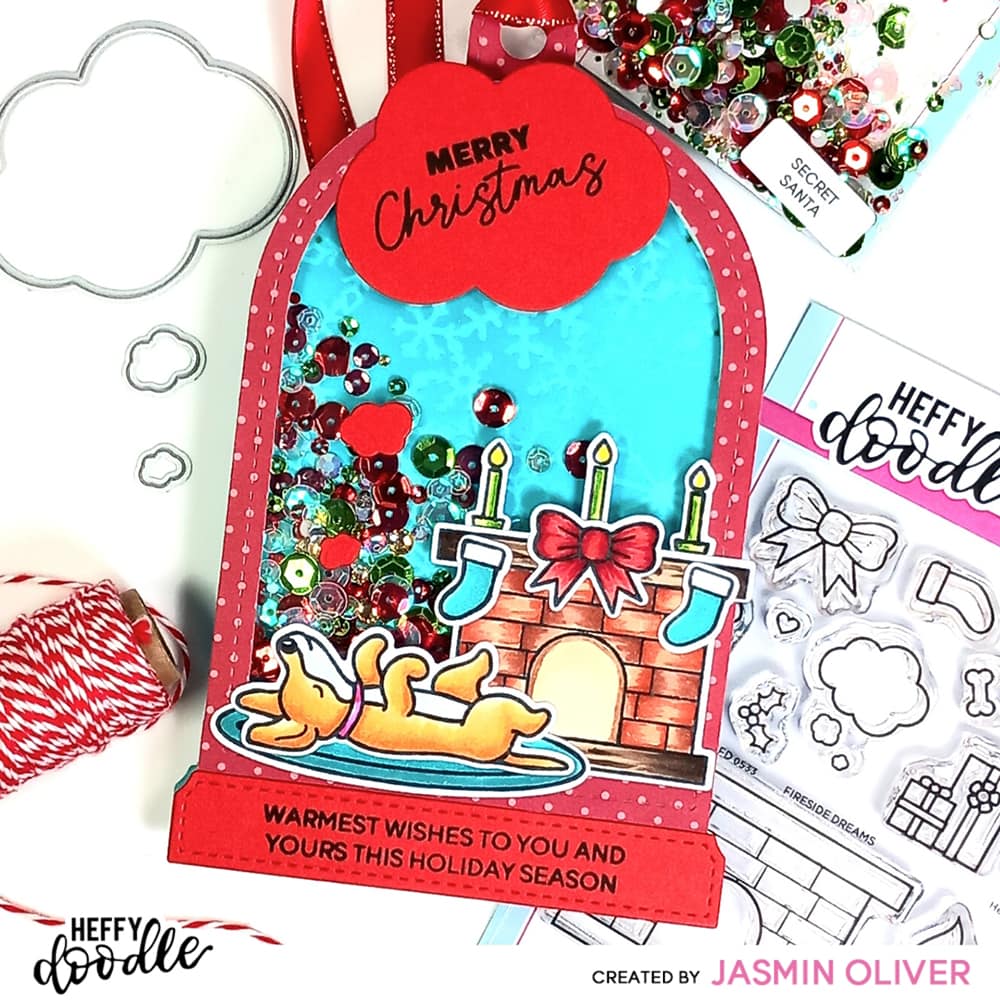 Do you love using a cover plate to create a dimensional background? If so, you'll love the new Winter Forest Backdrop Die. This die has a really neat stitched border, too! Using this cover die will definitely up your cardmaking game! It looks so professional!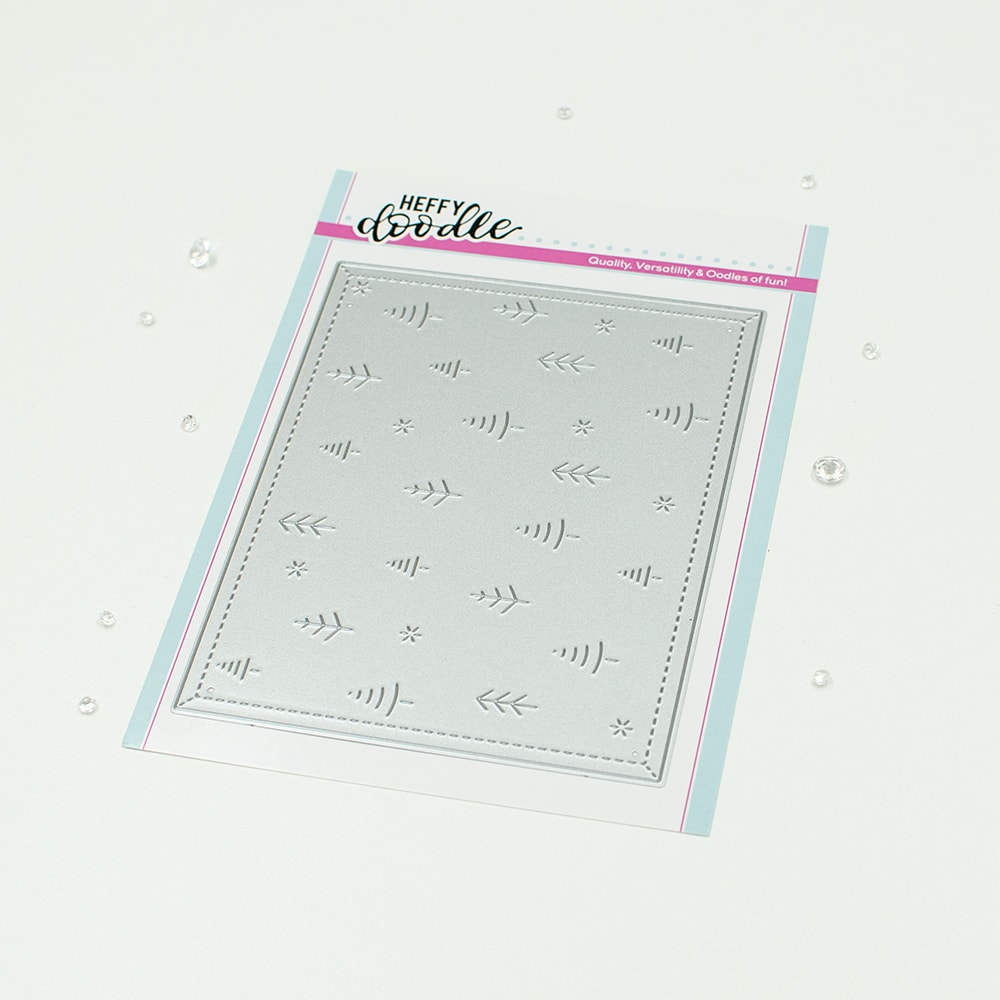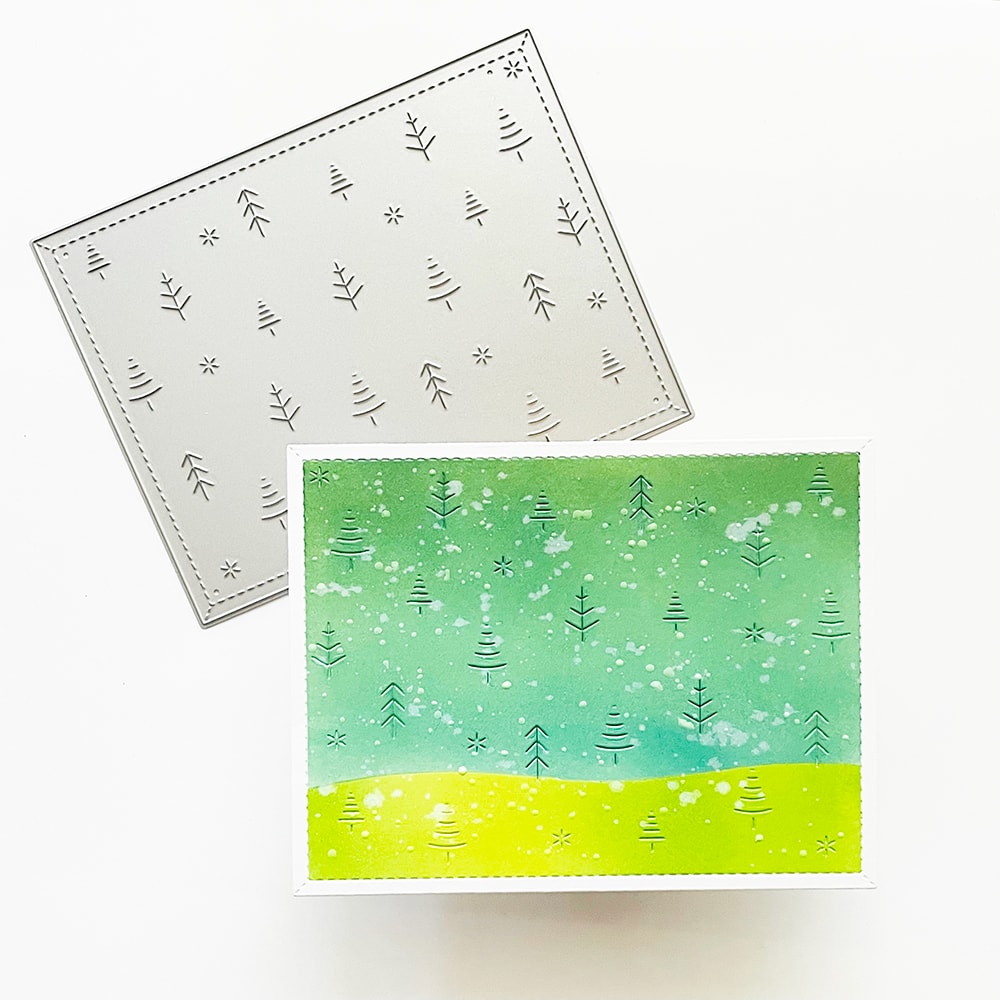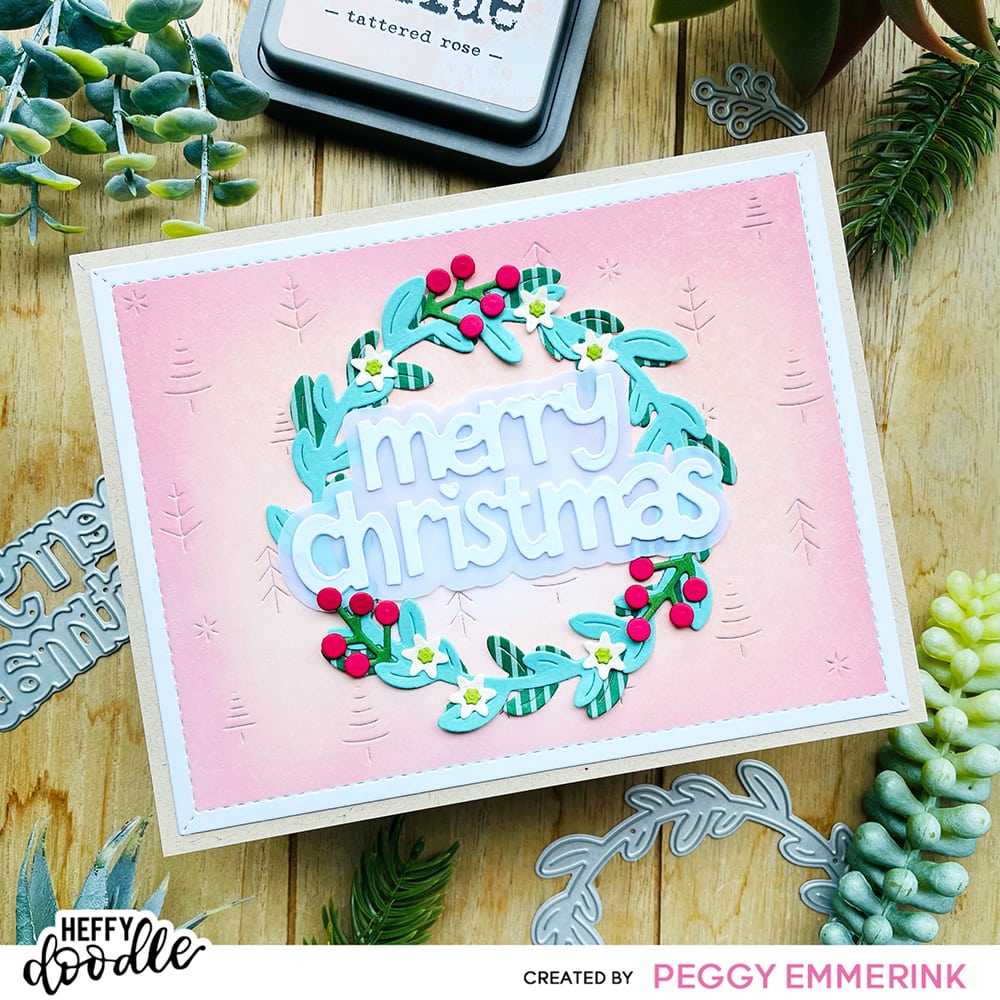 We've got another essential die set for you! Check out the Stitched Triangle Tree Dies! These dies can be used alone or together. Create a Christmas tree or a whole forest! Use non-traditional colors or patterned paper. This set is so versatile!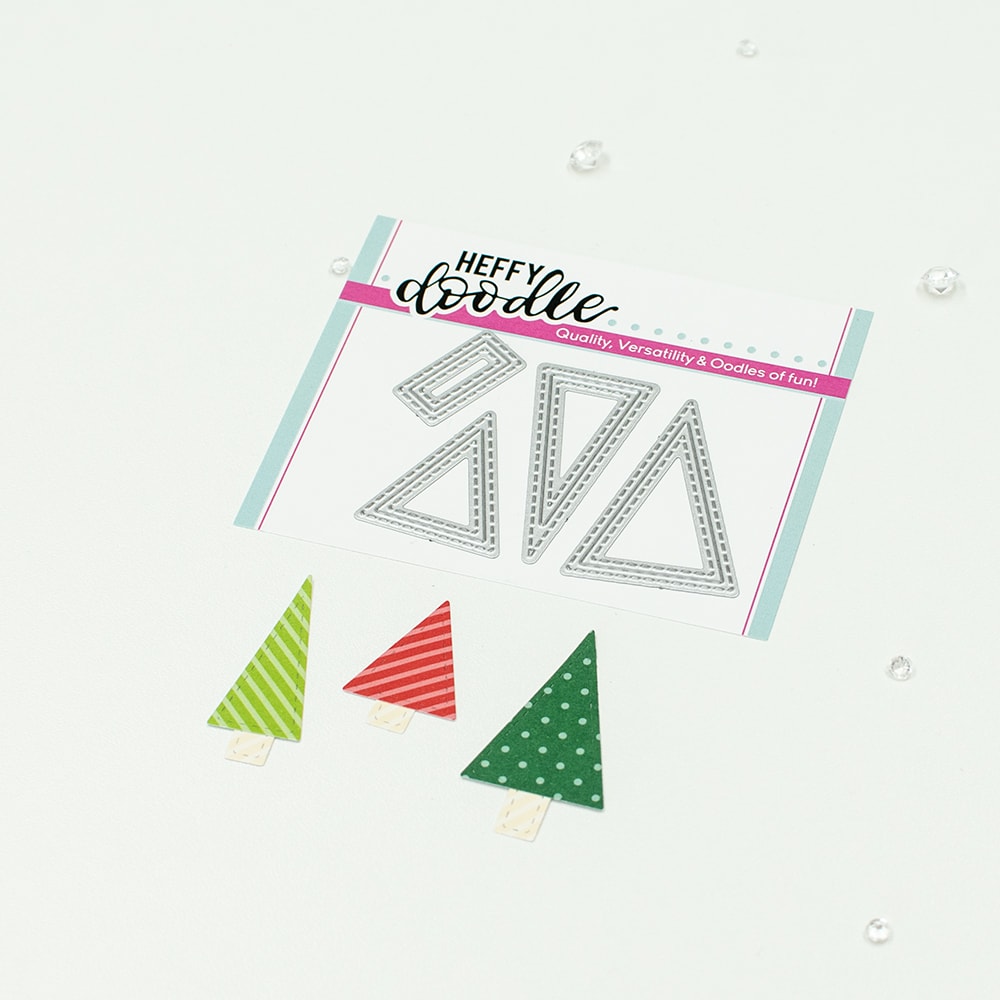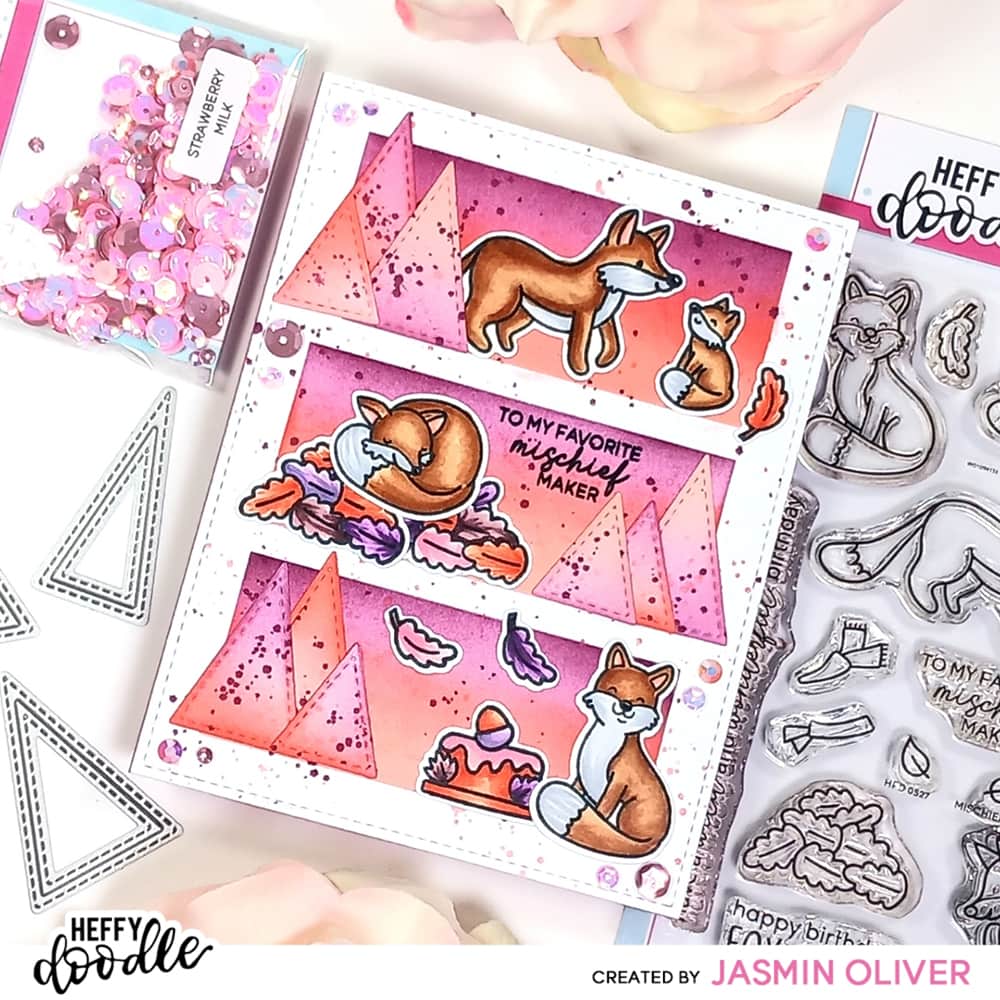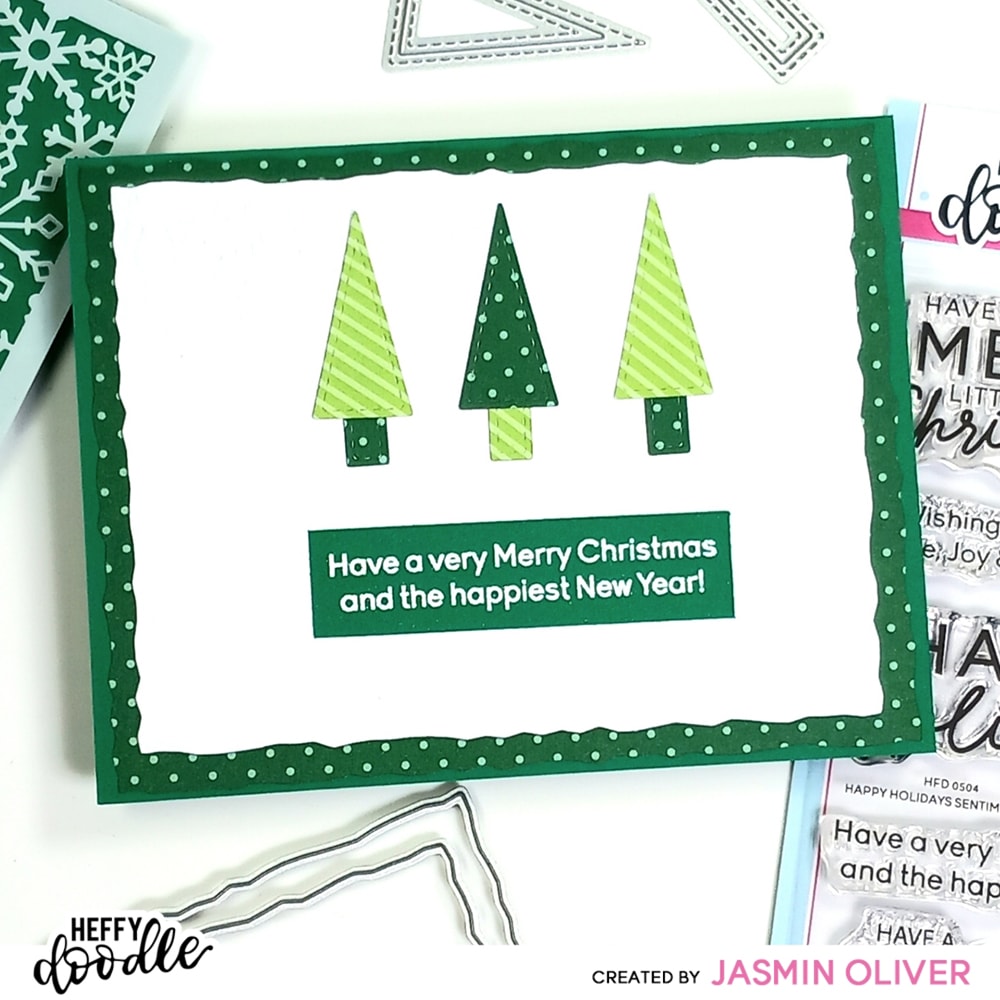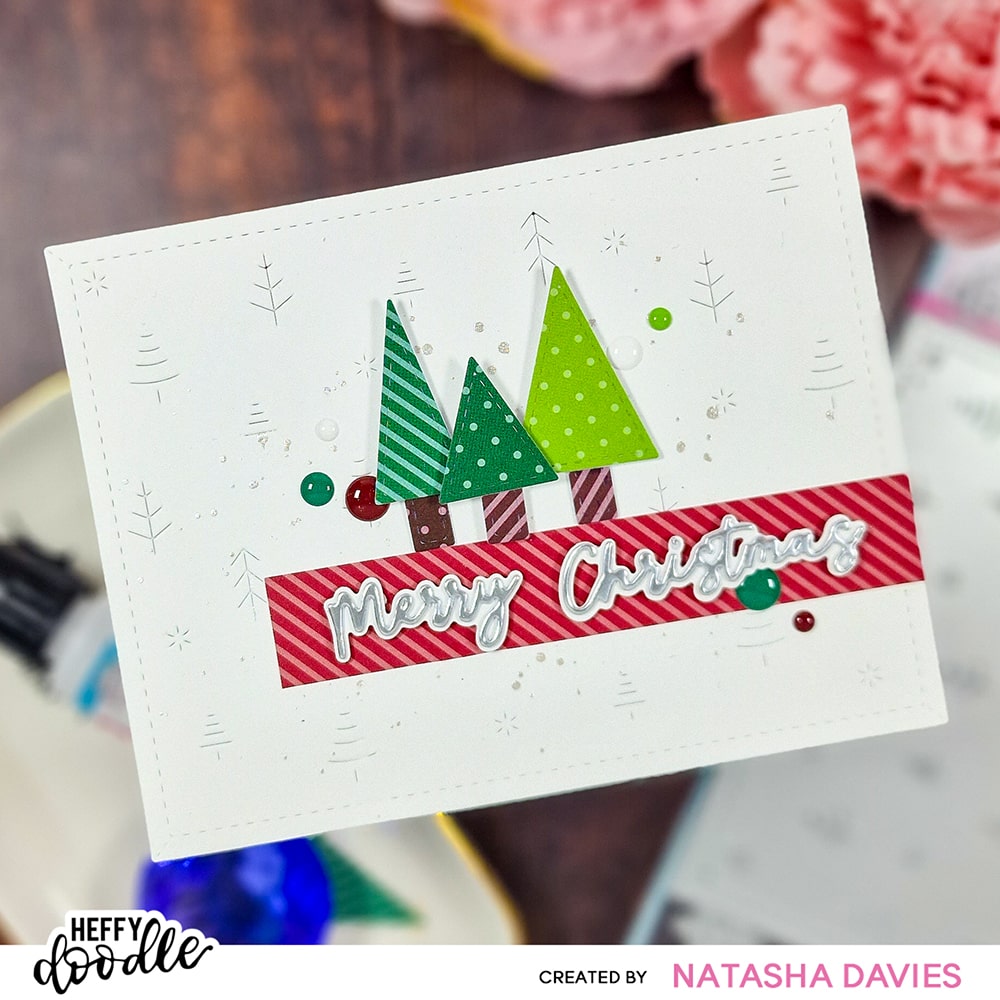 Now, let us share some sentiment dies with you! First up, we've got the Merry Christmas Jumbo Sentiment Dies.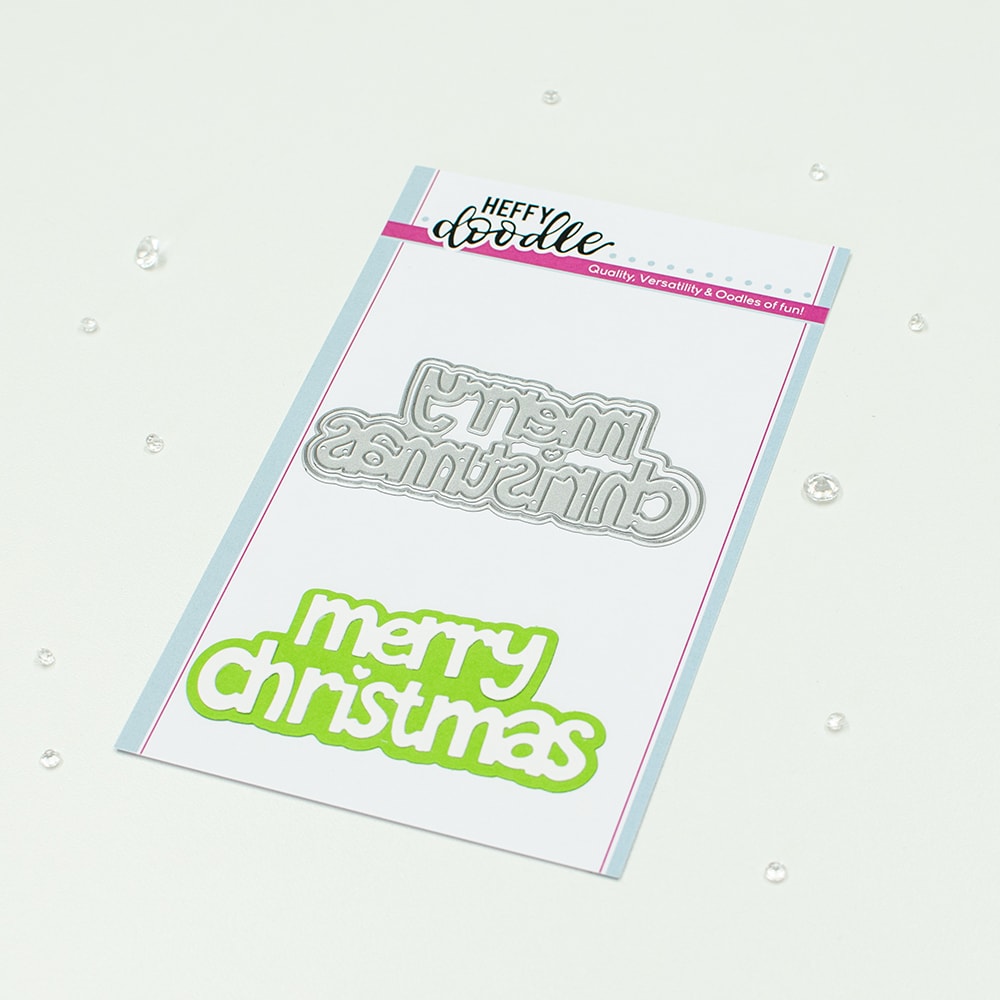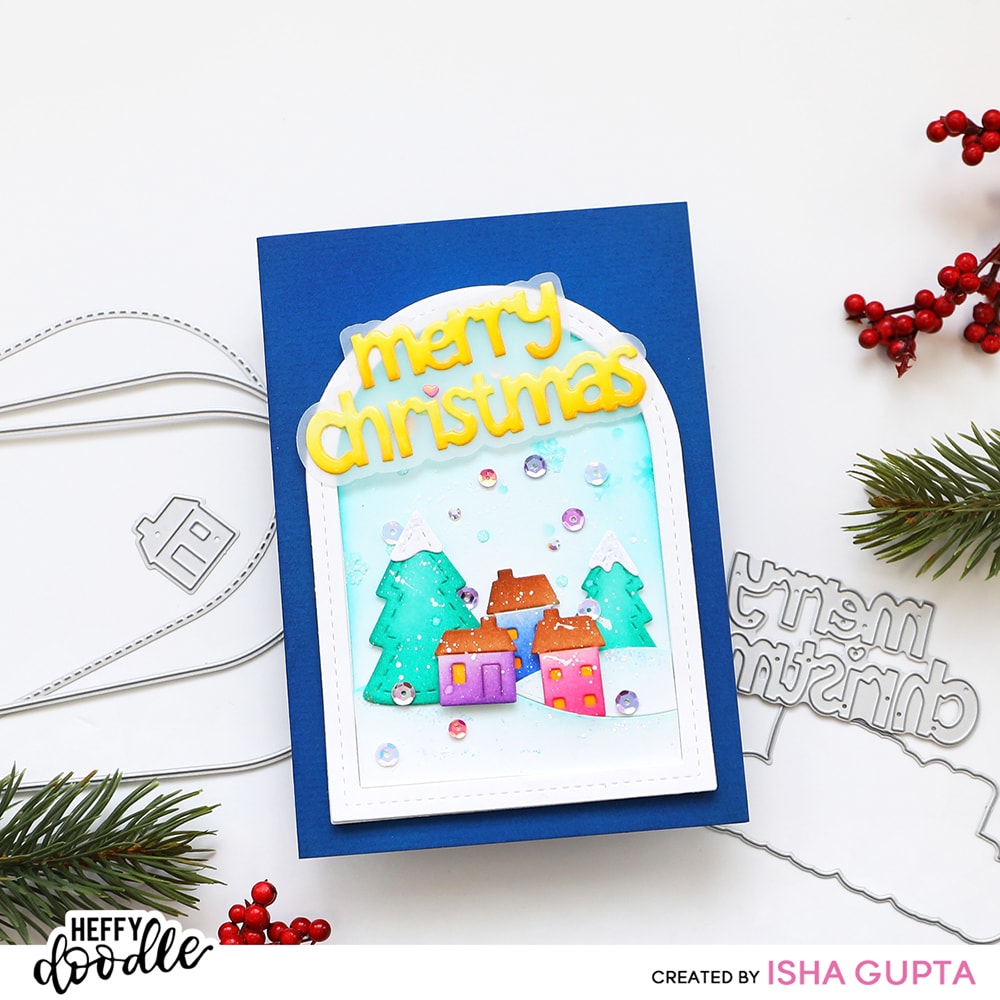 We've also got a more classic version of Merry Christmas with our Scripty Merry Christmas Dies. This sentiment fits perfectly in the bottom of the Tall Snowglobe Dies!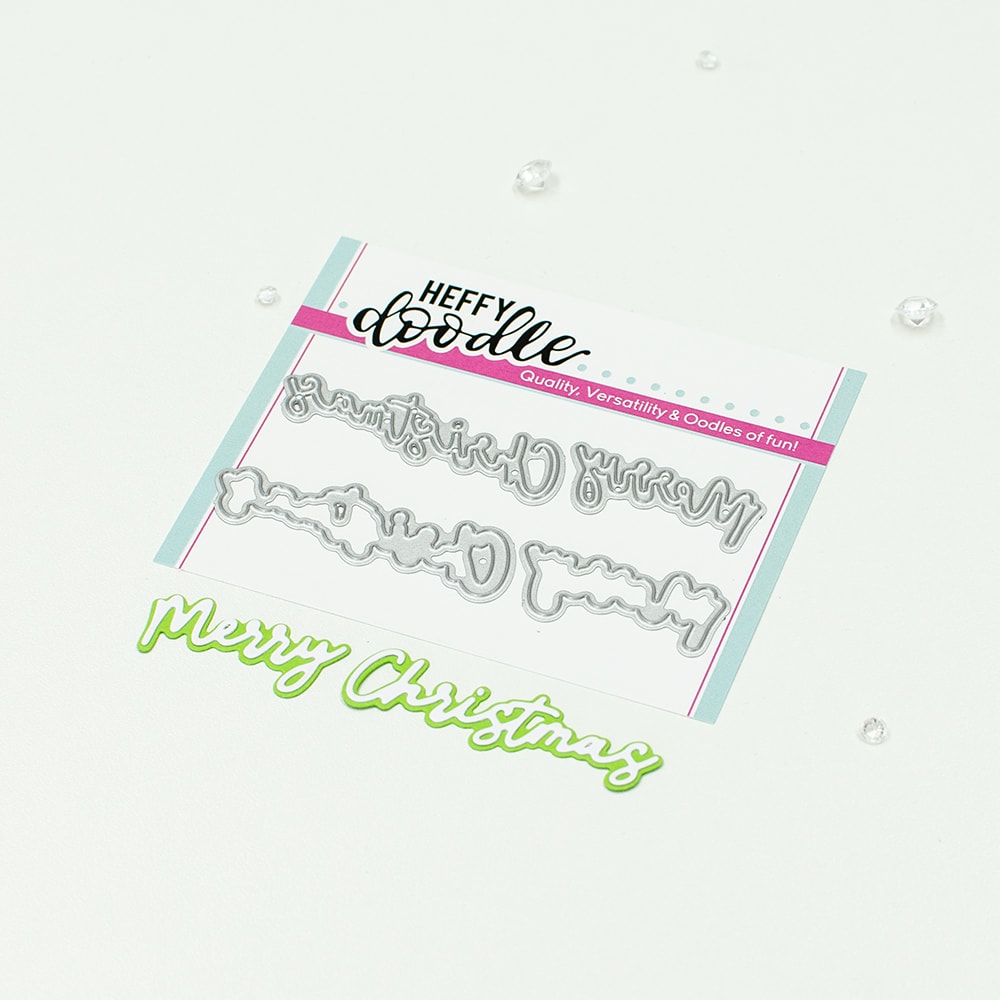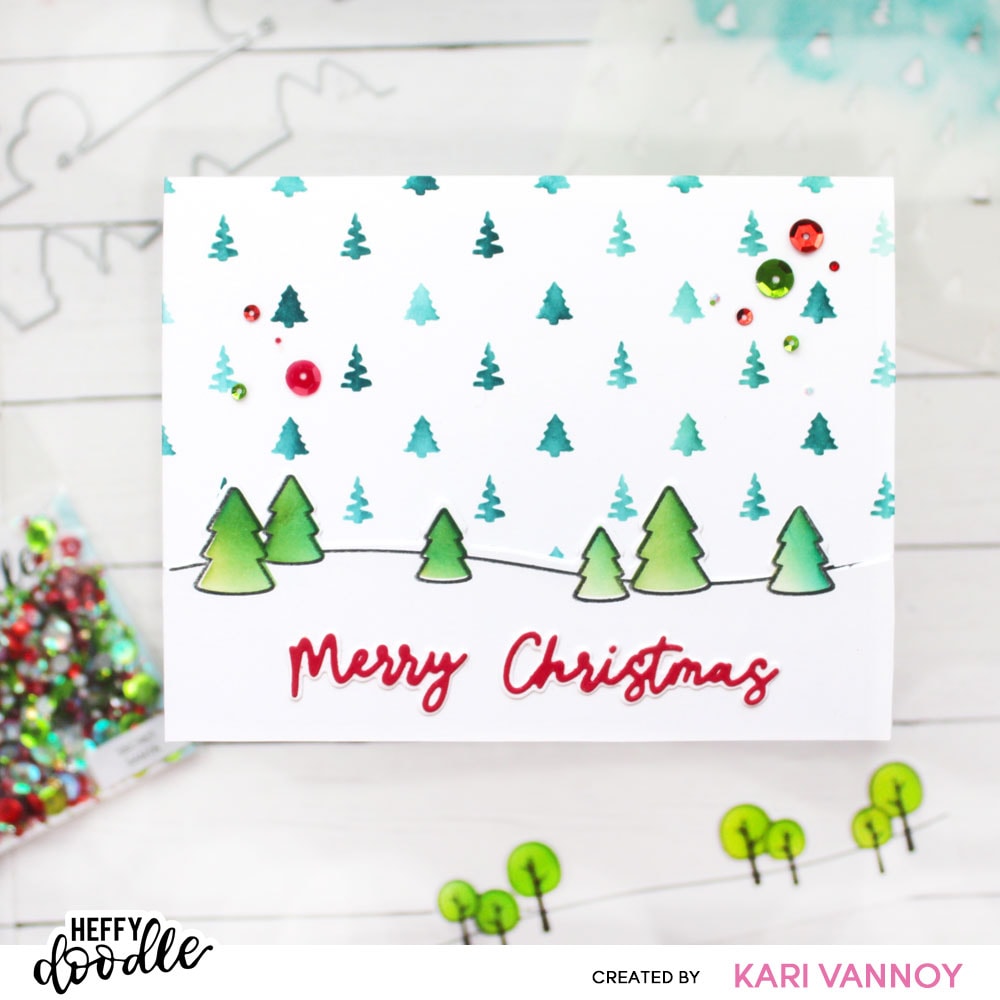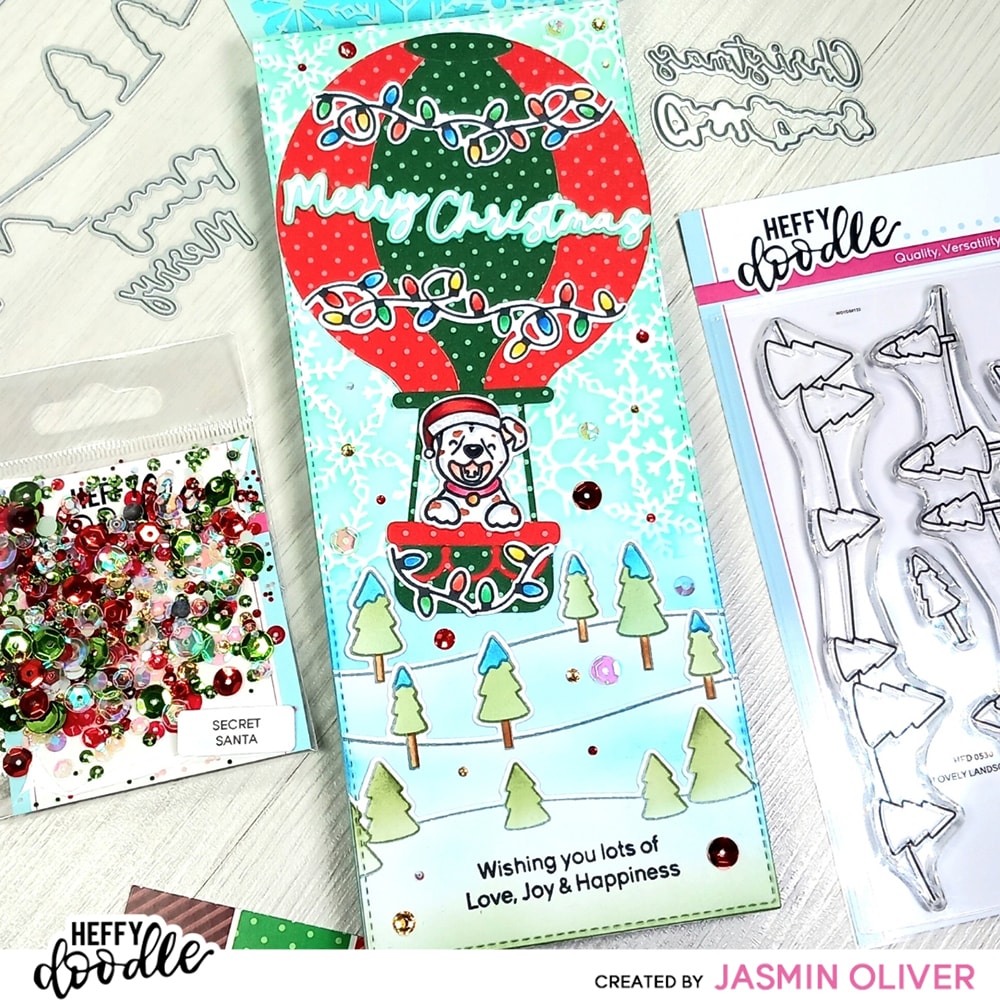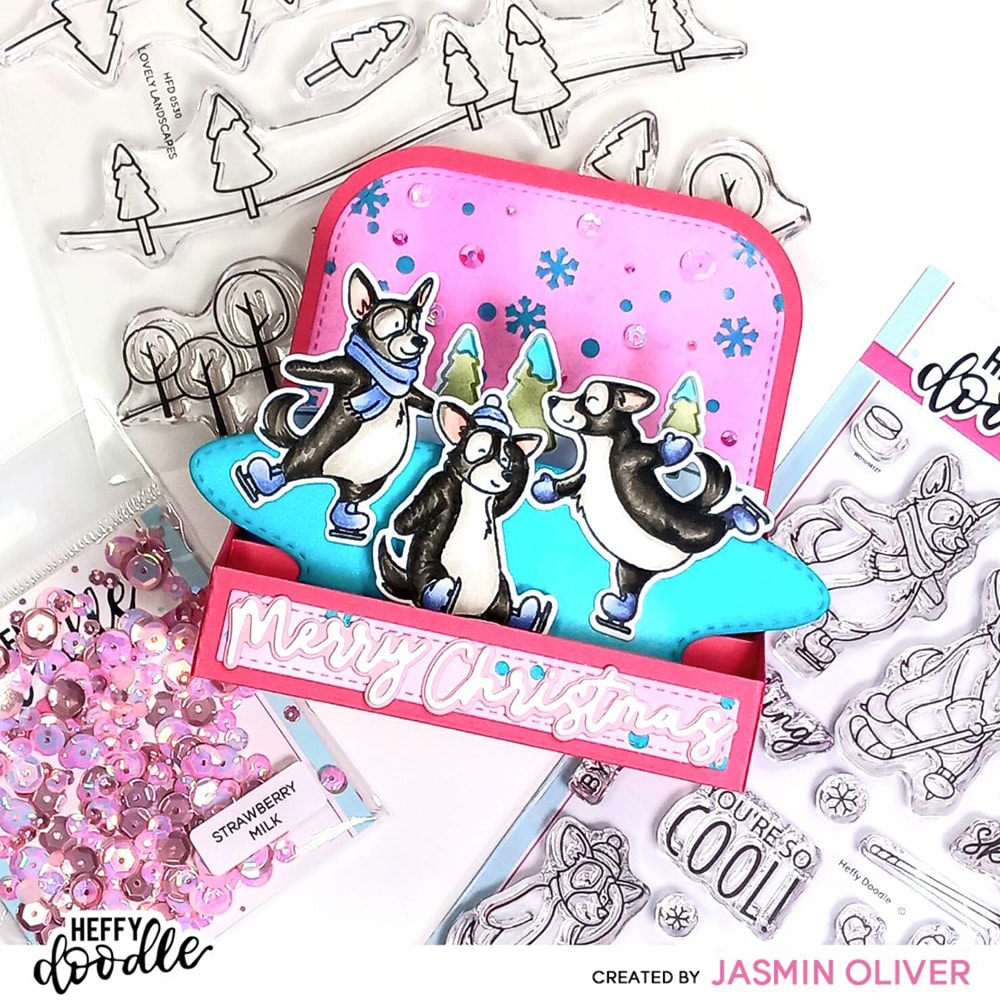 We've also got some perfect holiday basics for you! We have a new Tinsel Town Paper Pad! This is going to be a firm favorite – with reds, greens, creams and a really fun burgundy/maroon color! I know I am going to use that green for grassy backgrounds all year through!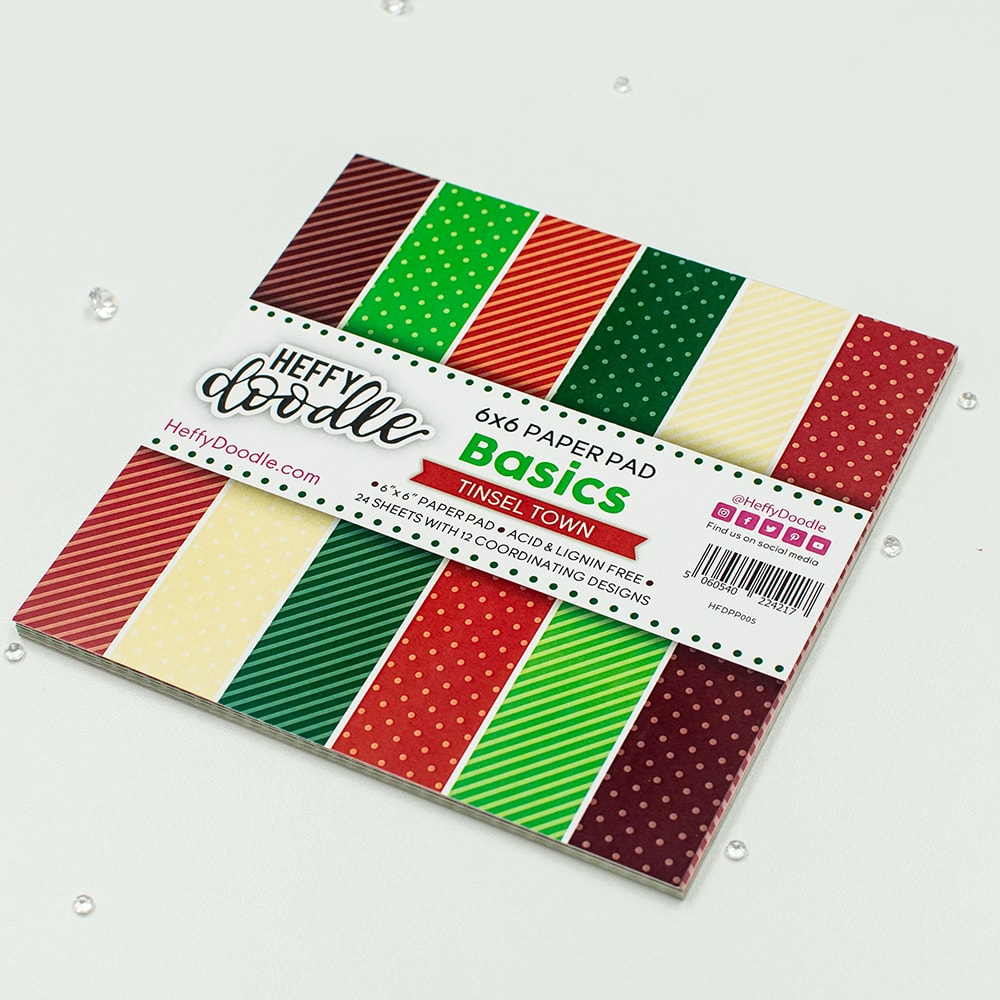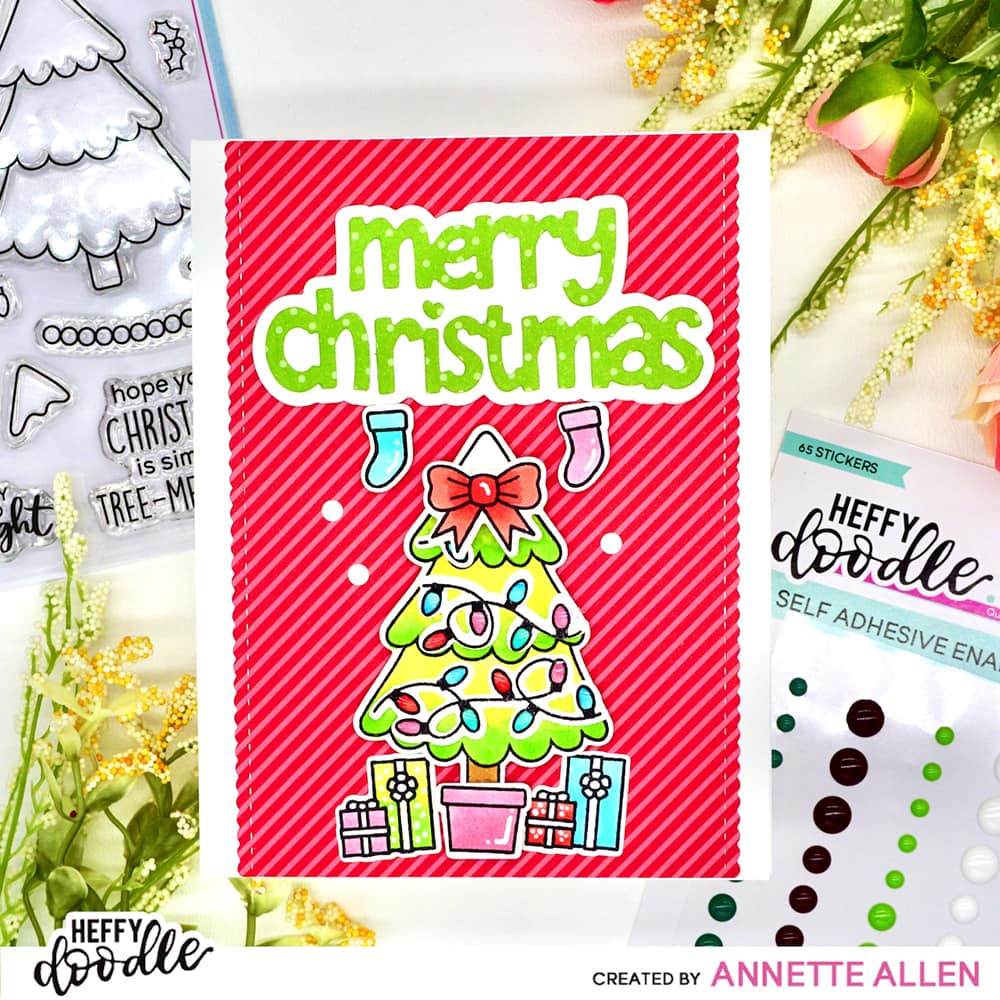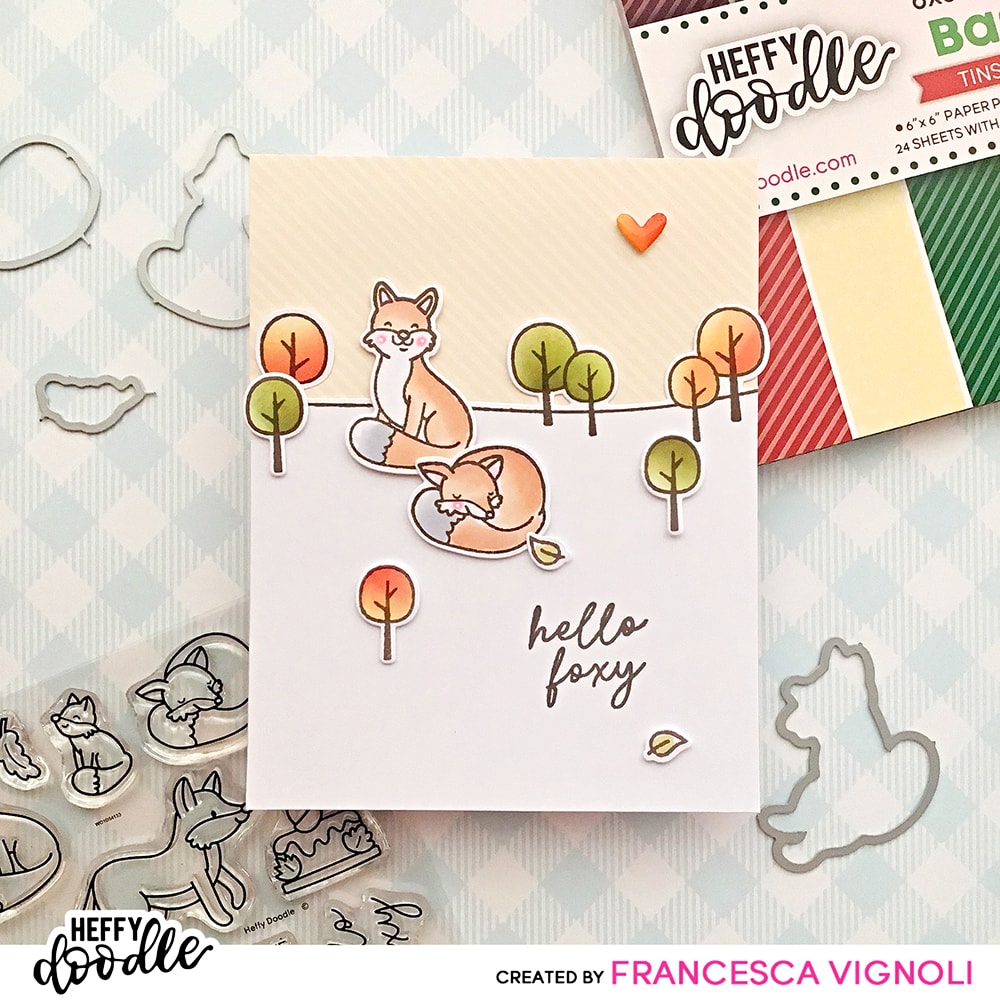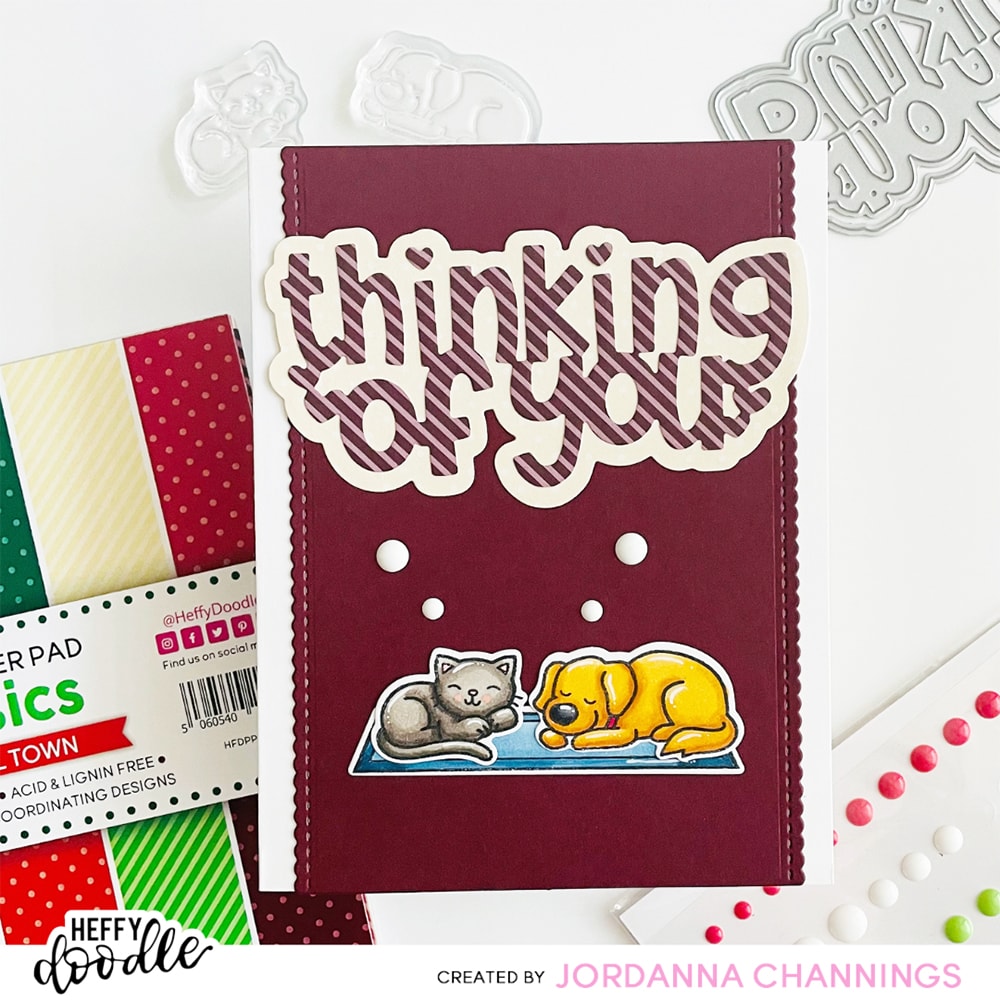 We've also got some coordinating Tinsel Town Enamel Dots! Add a little pizazz to your card with these sticky 3D dots! And they match the patterned paper perfectly!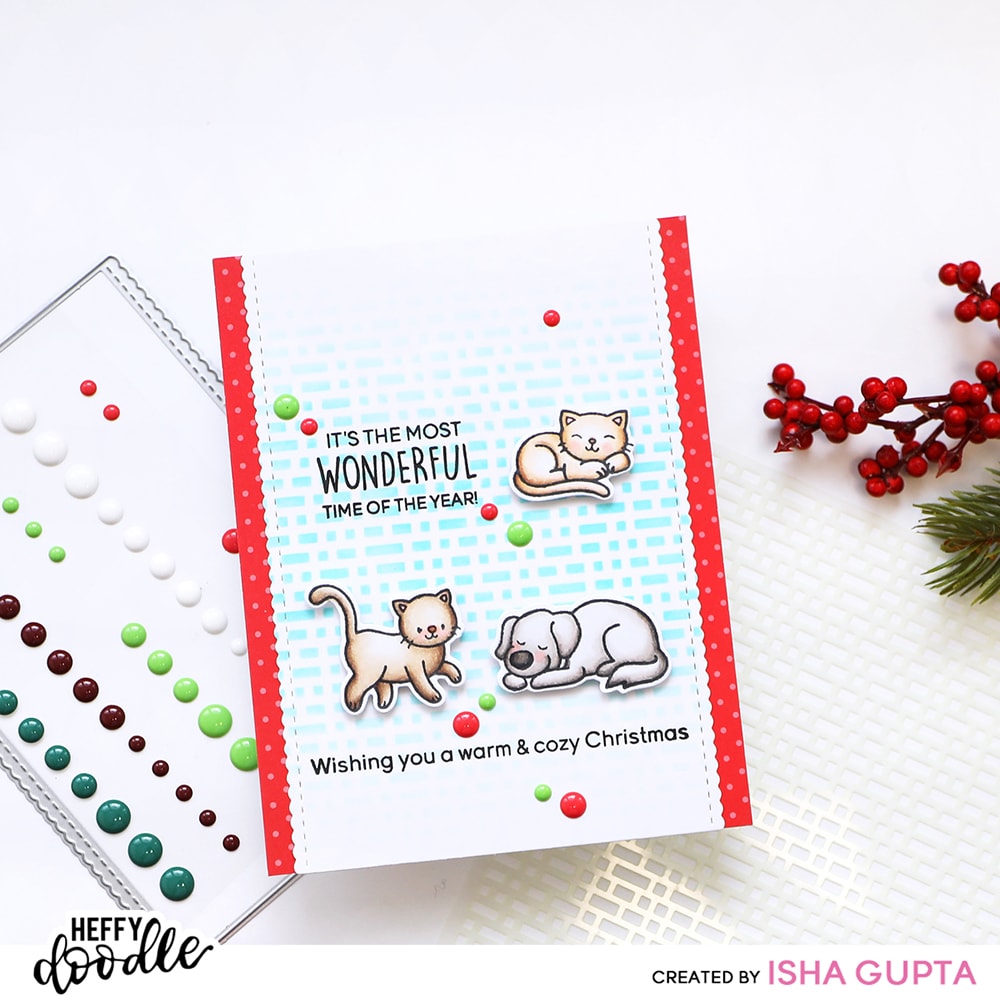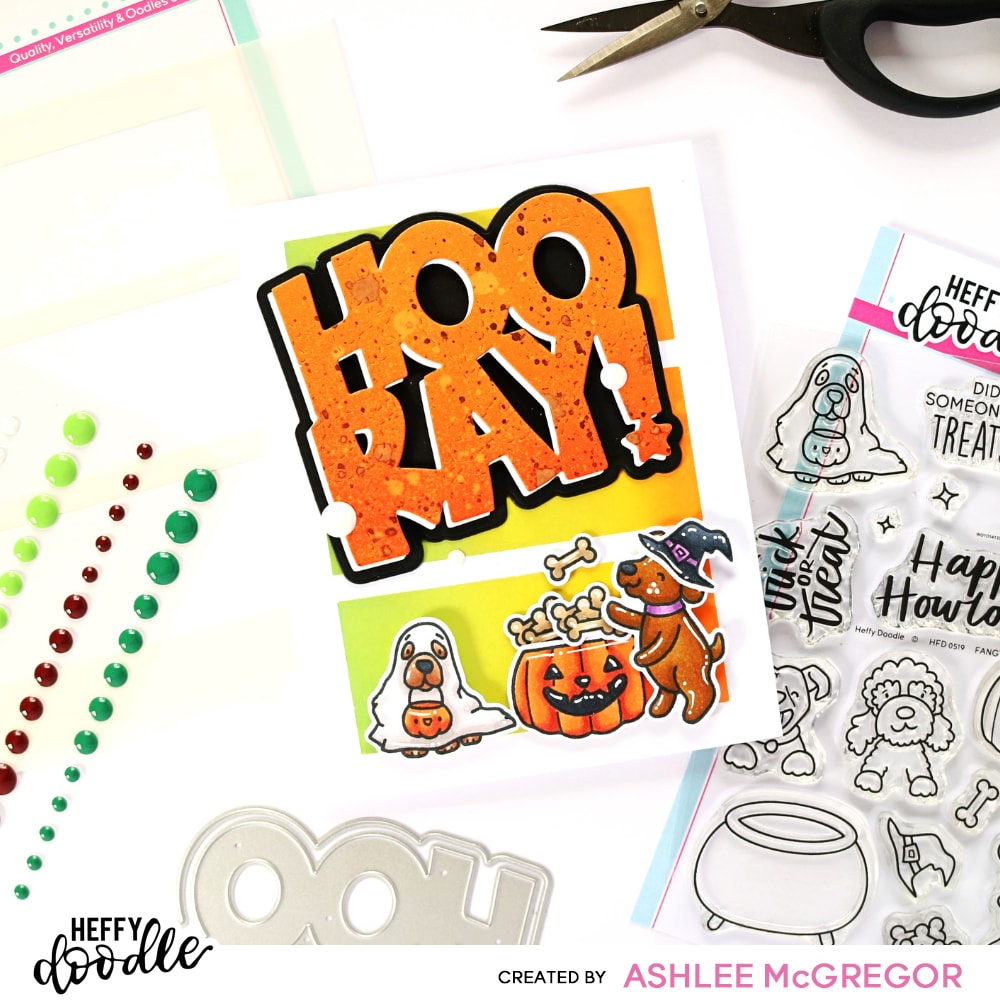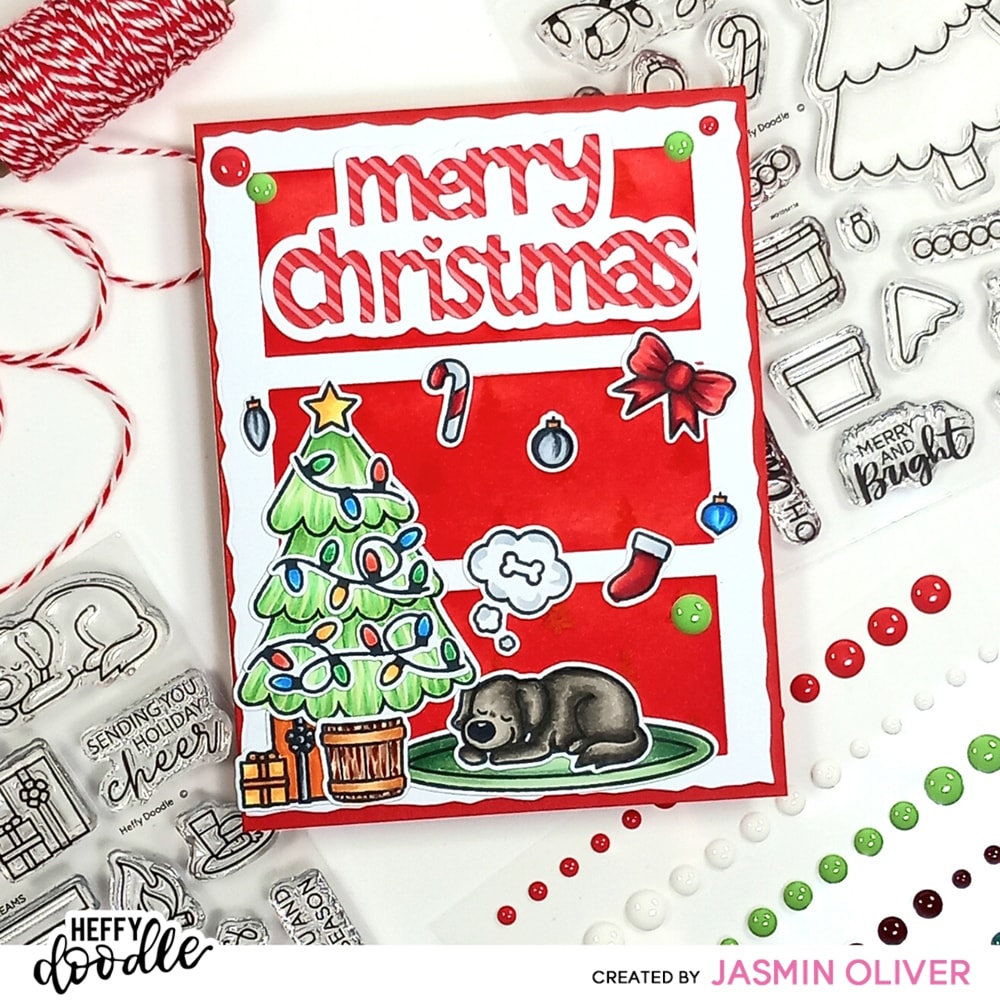 We also have some new Sparkle Mixes! Meet the new Red Velvet and Secret Santa Sparkle Mixes!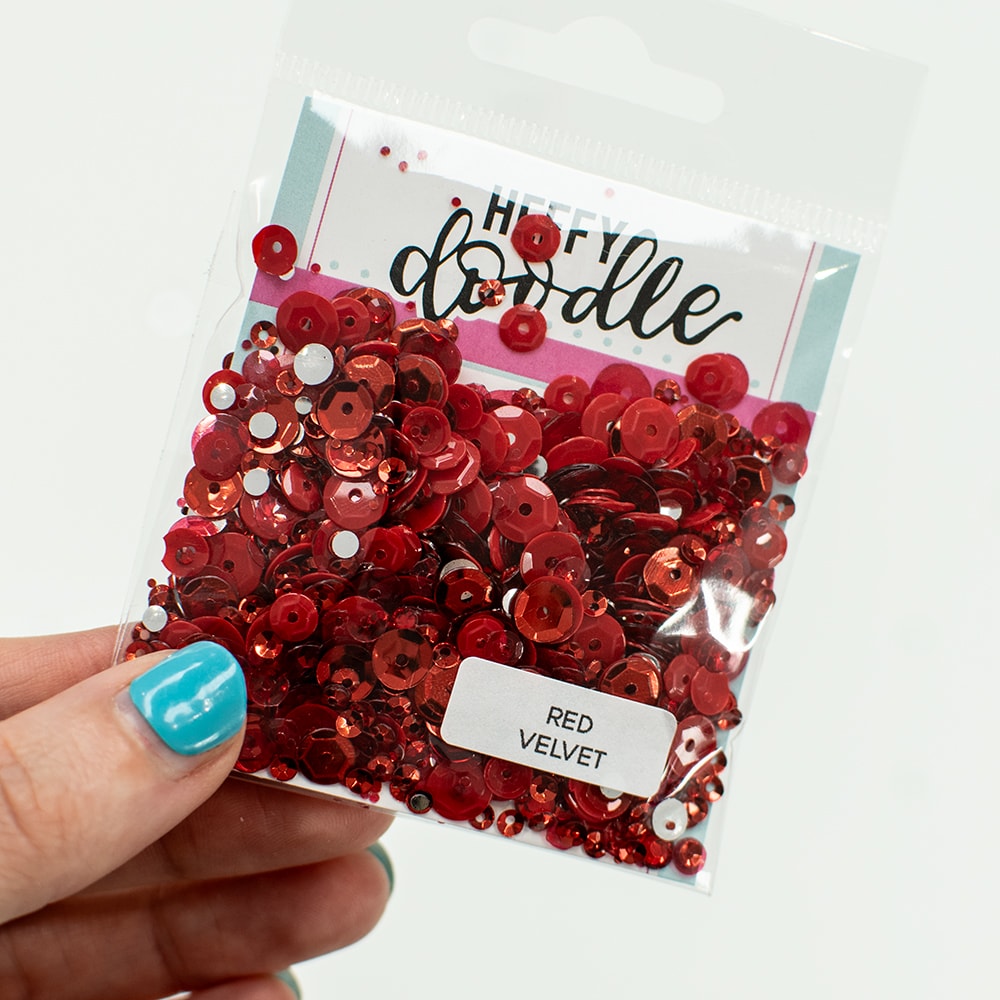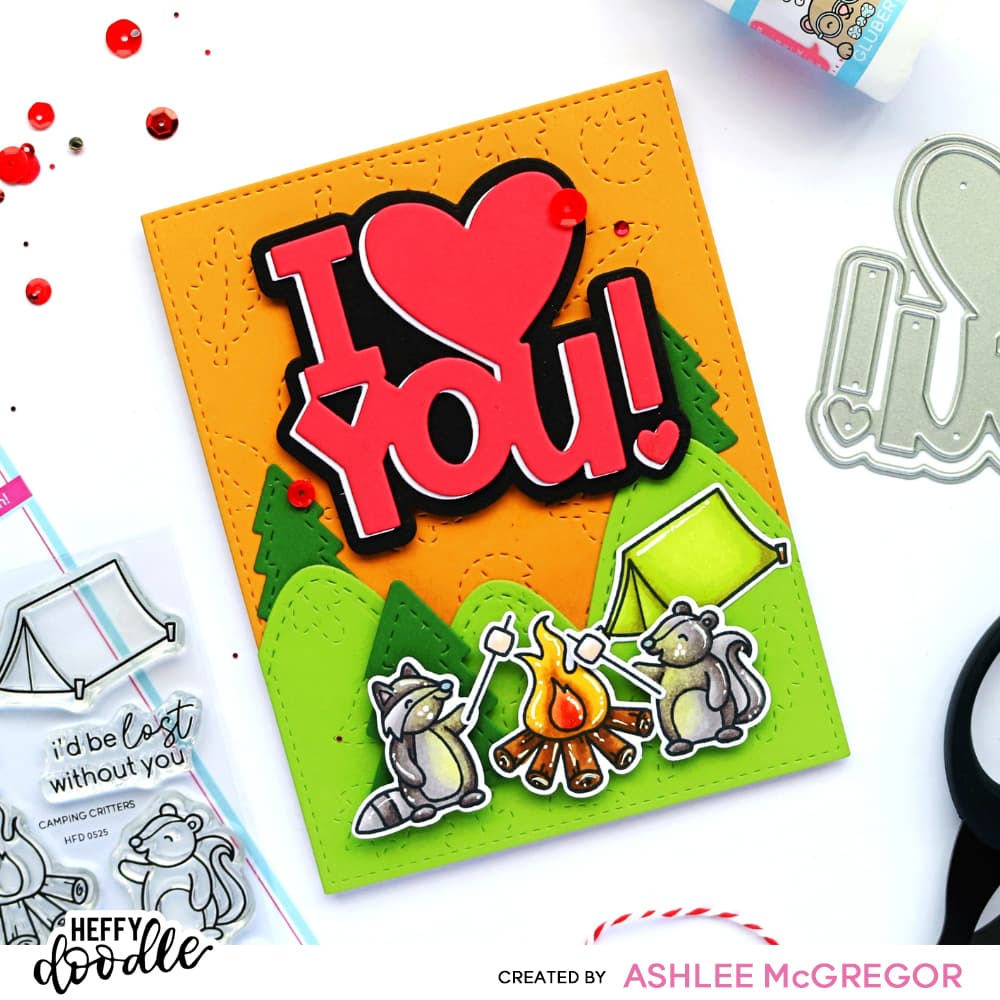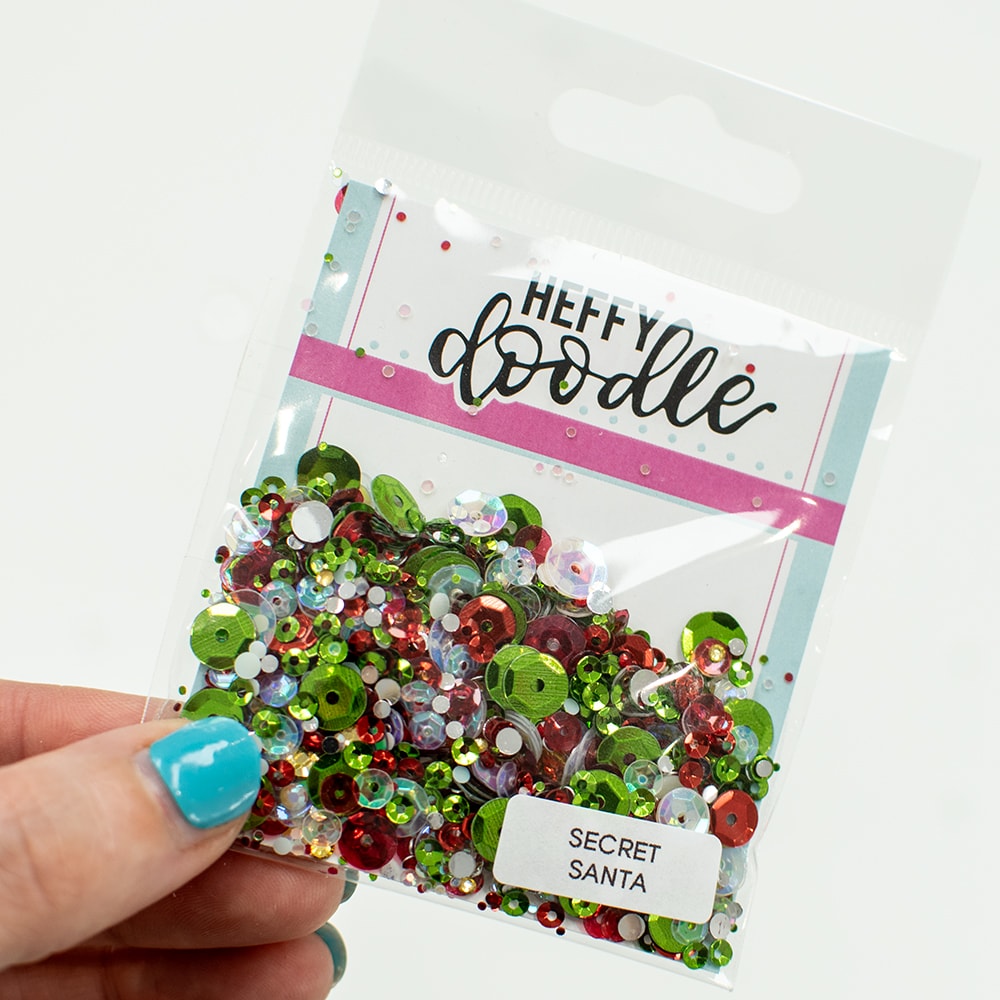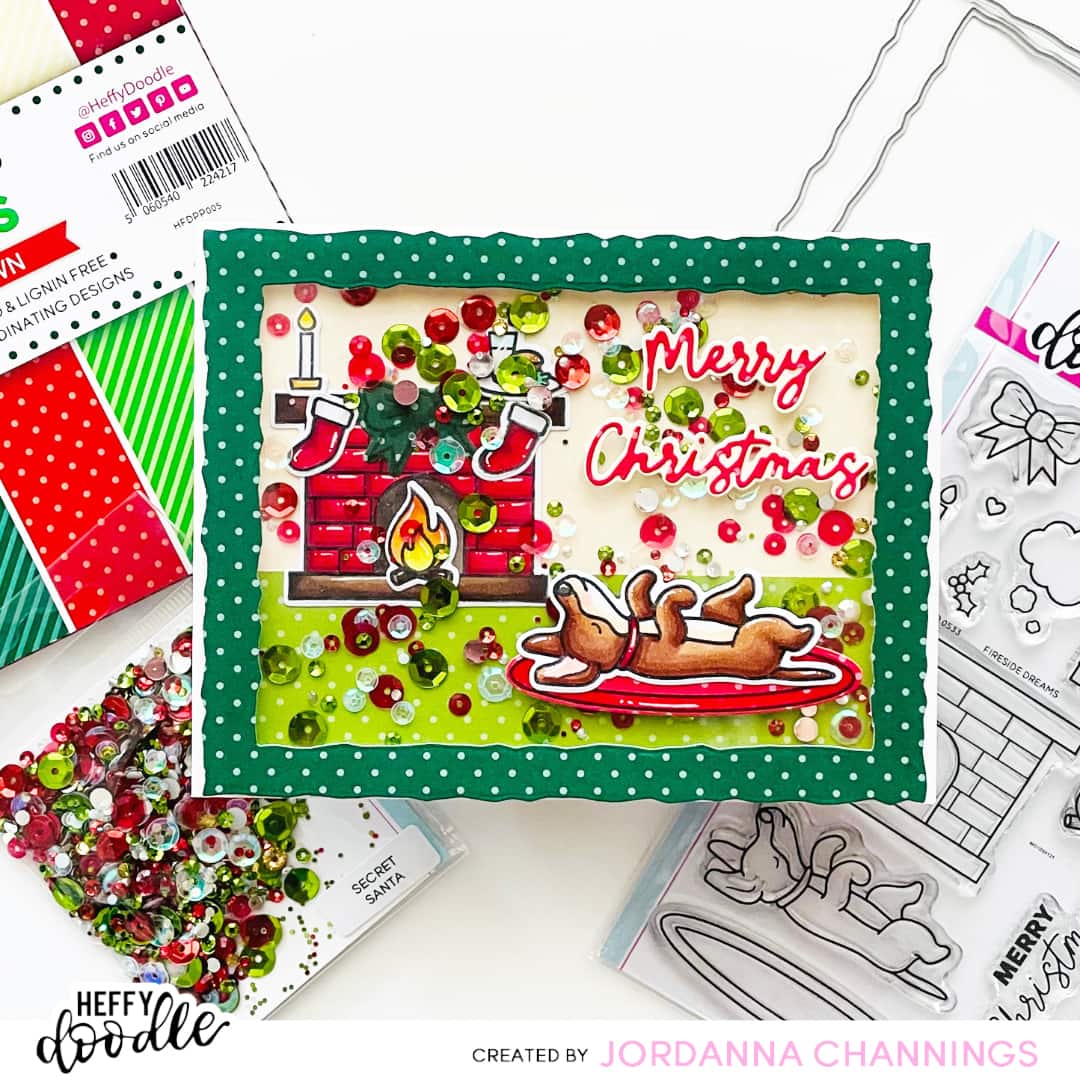 Well that's all the products of this HUGE release! Now it's time to get shopping! Hop on over to the Shop to get your orders in and receive your FREE stamp set!