September 17, 2023
Reveal Day 3 – Yippee!!

Hey Heffy Doodlers! Are you ready for Day 3 of Full Product Reveals!? We are so excited to share more products with you today! If you missed Day 2, you can view it here.
First, let me tell you that pre-orders open on Monday, 18th September 2023, and as always we have a super cute freebie for every pre-order placed! For our 15th release, we have the very versatile and very cute Happy Camper 2 x 3 stamp set. And, if you spend over £45GBP (not including shipping), you'll get the coordinating dies for free too!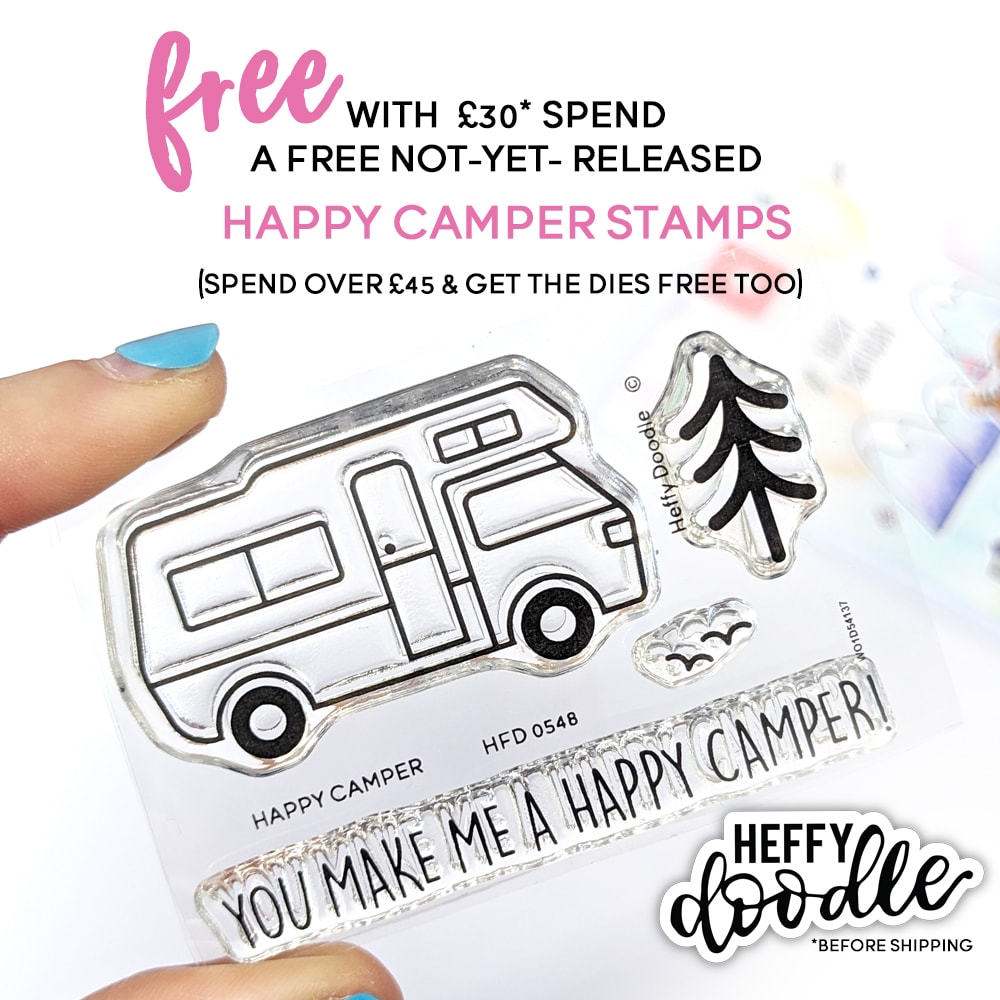 ---
New Release Schedule:
We will have 4 days of Sneak Peeks with DIFFERENT products every day!
Then, we will have 4 days of Full Product Reveals where we show you the product image and some inspiration using those products!
Sep 11: Sneak Peek Day 1
Sep 12: Sneak Peek Day 2
Sep 13: Sneak Peek Day 3
Sep 14: Sneak Peek Day 4
Sep 15: Full Reveal Day 1
Sep 16: Full Reveal Day 2
Sep 17: Full Reveal Day 3
Sep 18: Full Reveal Day 4 – PRE-ORDERS OPEN only in the Heffy Doodle Shop!
Sep 25: Release Day
---
Well, let's get started, shall we?! Our first exciting new product of the day is some really cute Ice Pups! This stamp set has 4 adorable pups in ice skates! They include some hockey sticks and a set of goals, they are going to be so COOL for winter cards, sports themed projects and more! Why not mask the ice skate blades and turn them into roller skates too! So fun!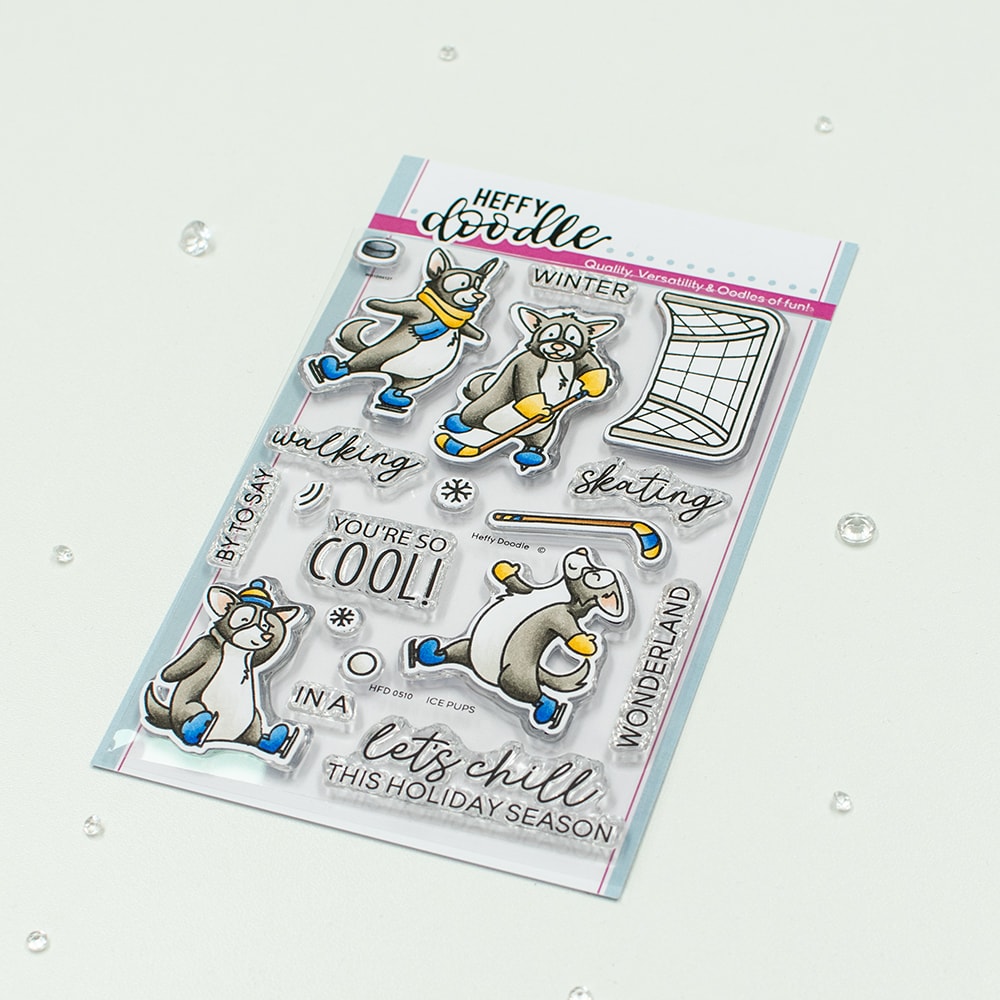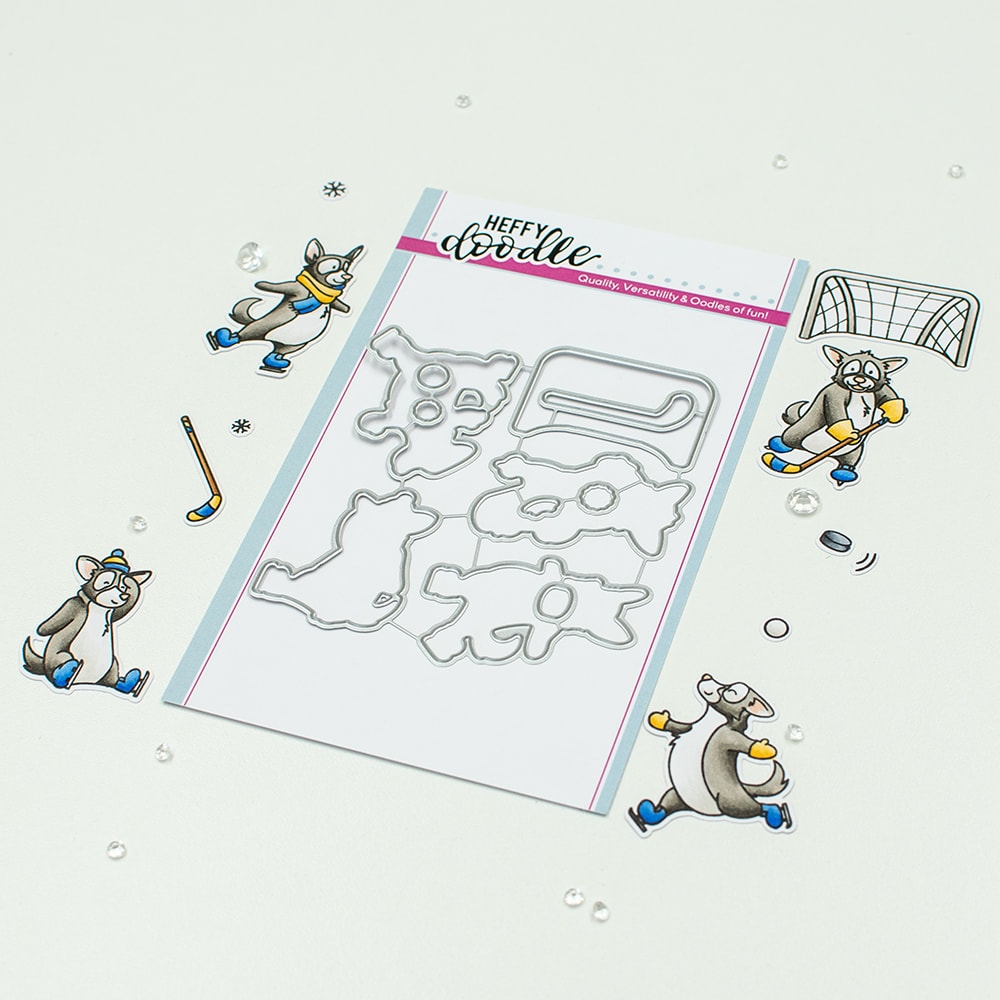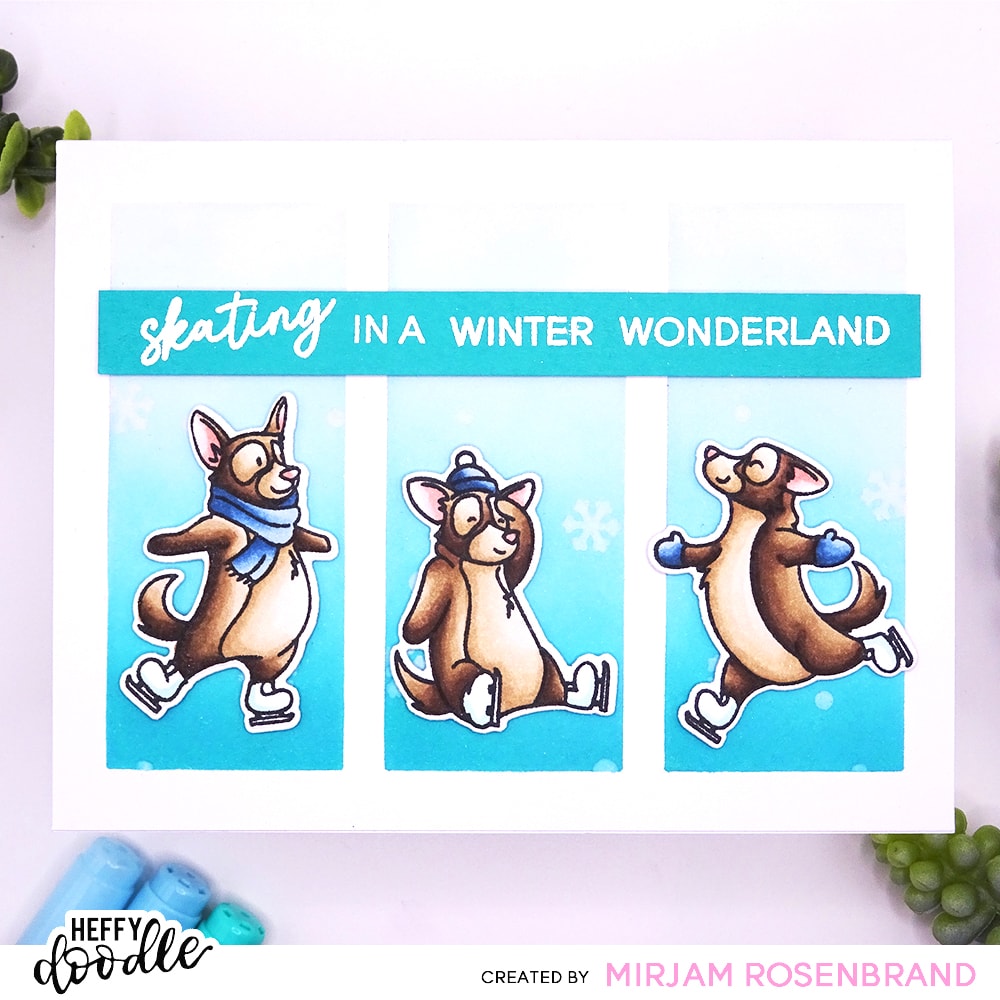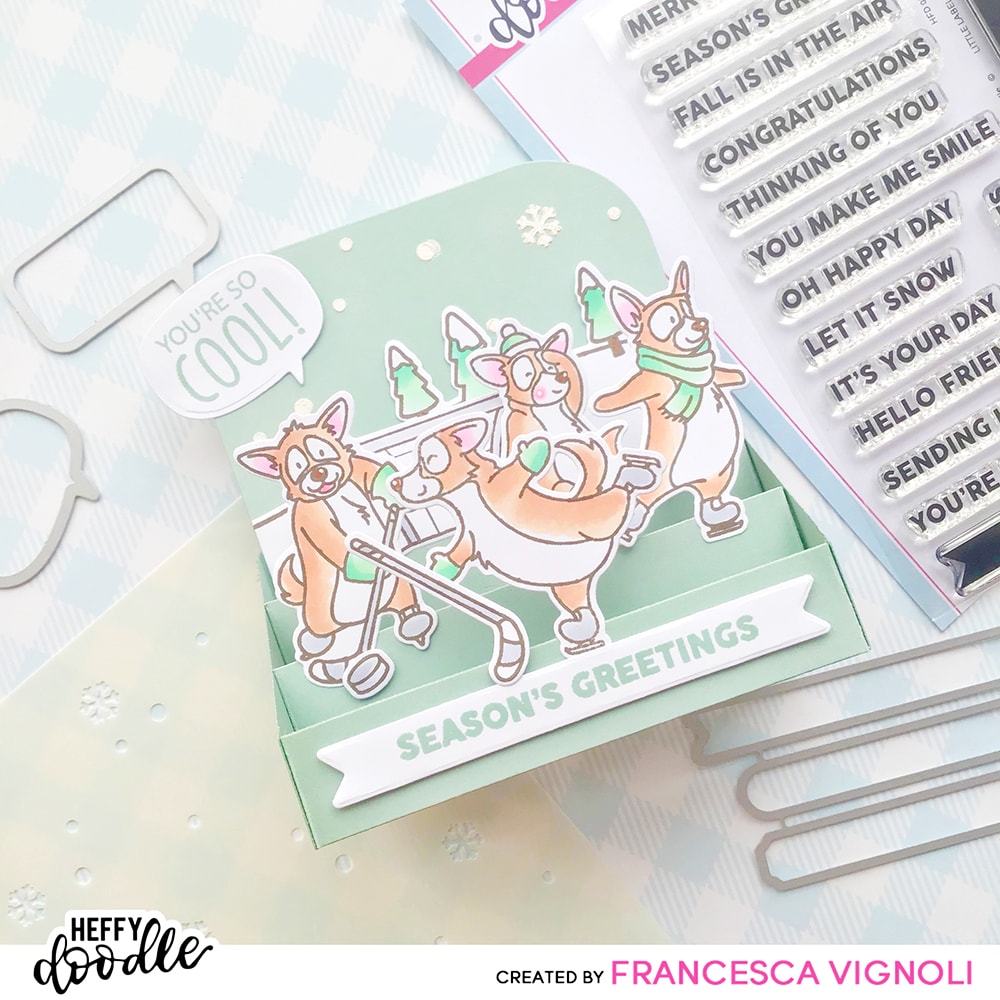 Our Ice Pups are skating in a Winter Wonderland, so we'd be best to give them some snow with our new Feeling Frosty stencil!! This stencil is perfect for adding a snowy background! Why not use a sparkly paste through the stencil and create glistening snow? You can also ink blend through the stencil, then flip it or over or rotate it to create an additional layer of snow! Using a paint brush, flick a mixture of white ink/paint and water to create even more snow!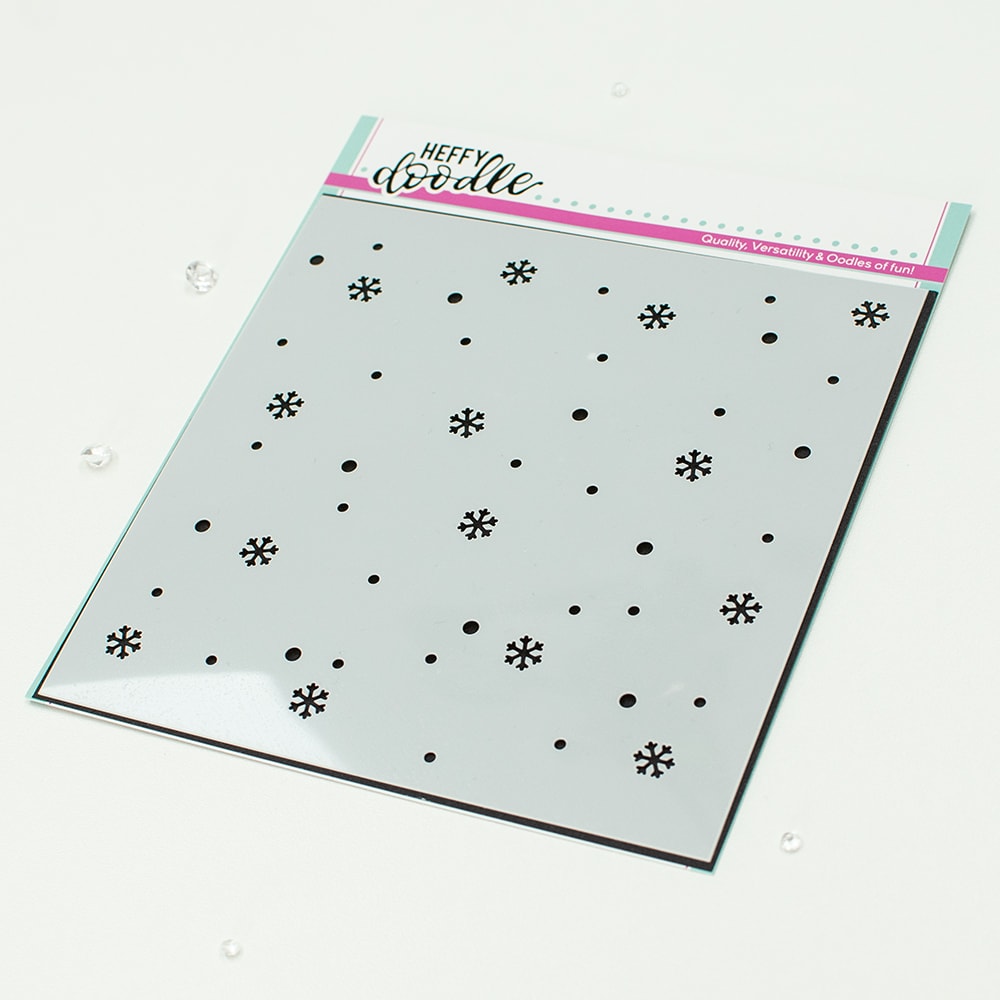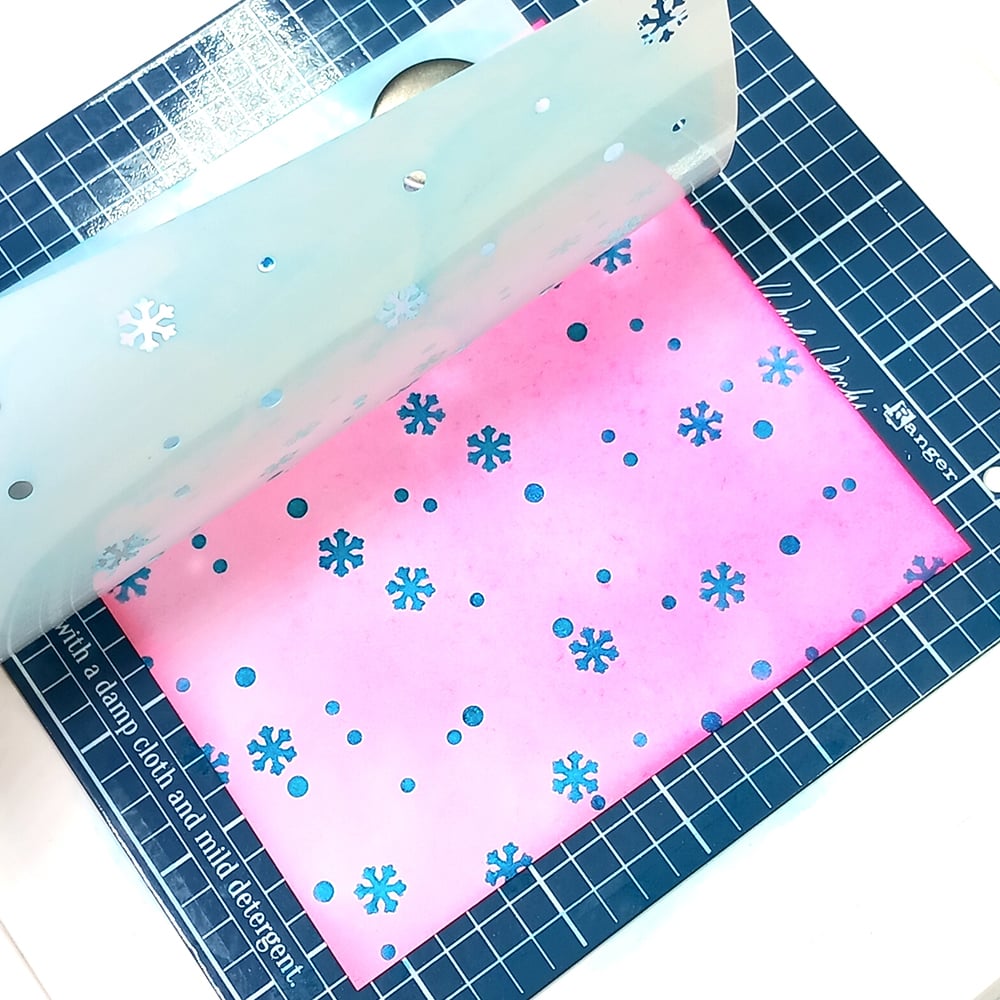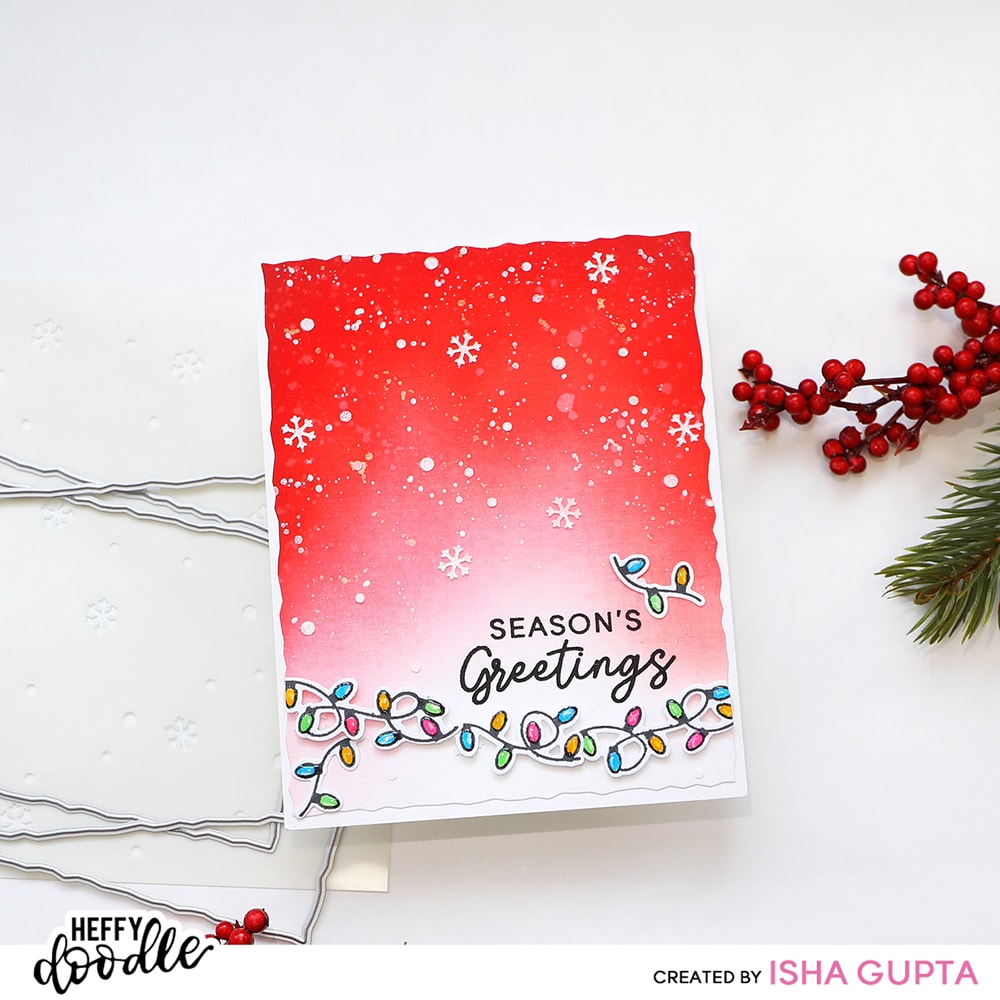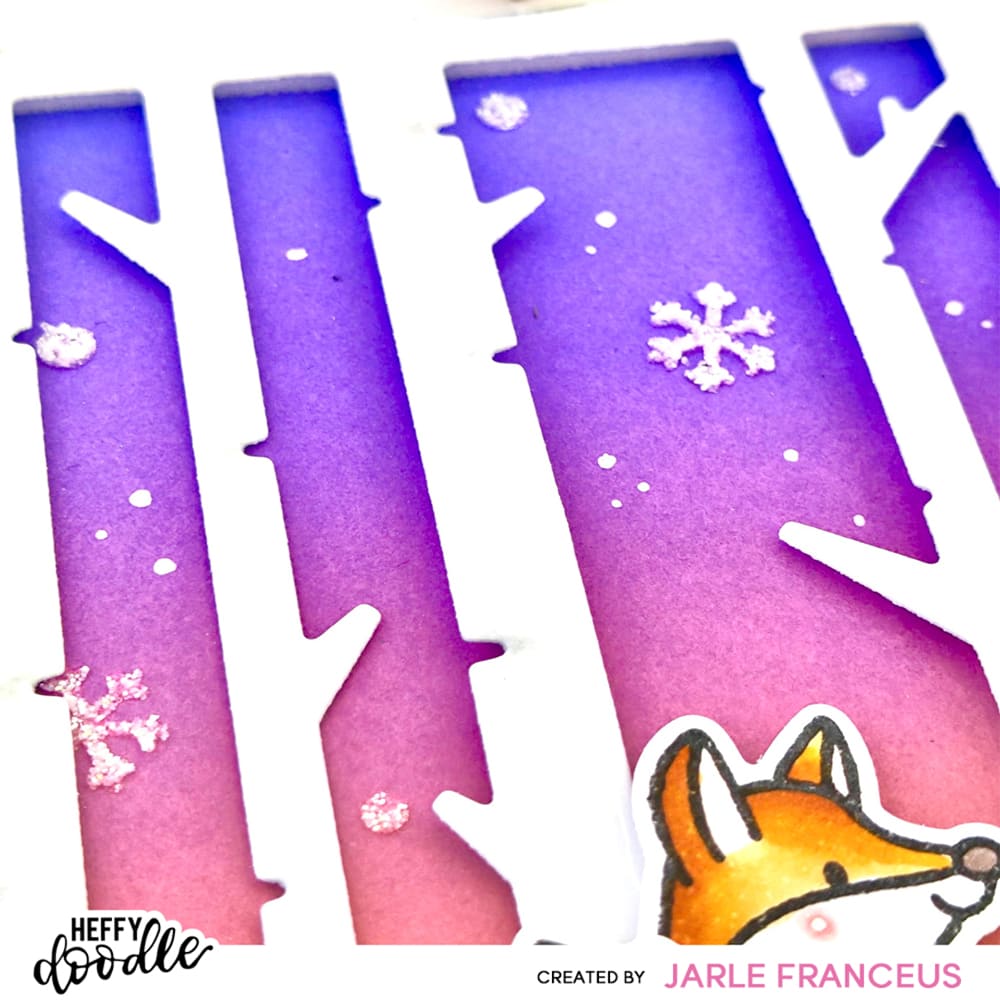 Do you like Jumbo Sentiments or little sentiments? Why not both!? First up, we've got the new Winter Wishes Jumbo Sentiment Dies. These dies layer so that you can use the sentiment alone or with the coordinating shadow. Use them with patterned paper, colored cardstock, vellum, and more! Create the perfect combination for your project!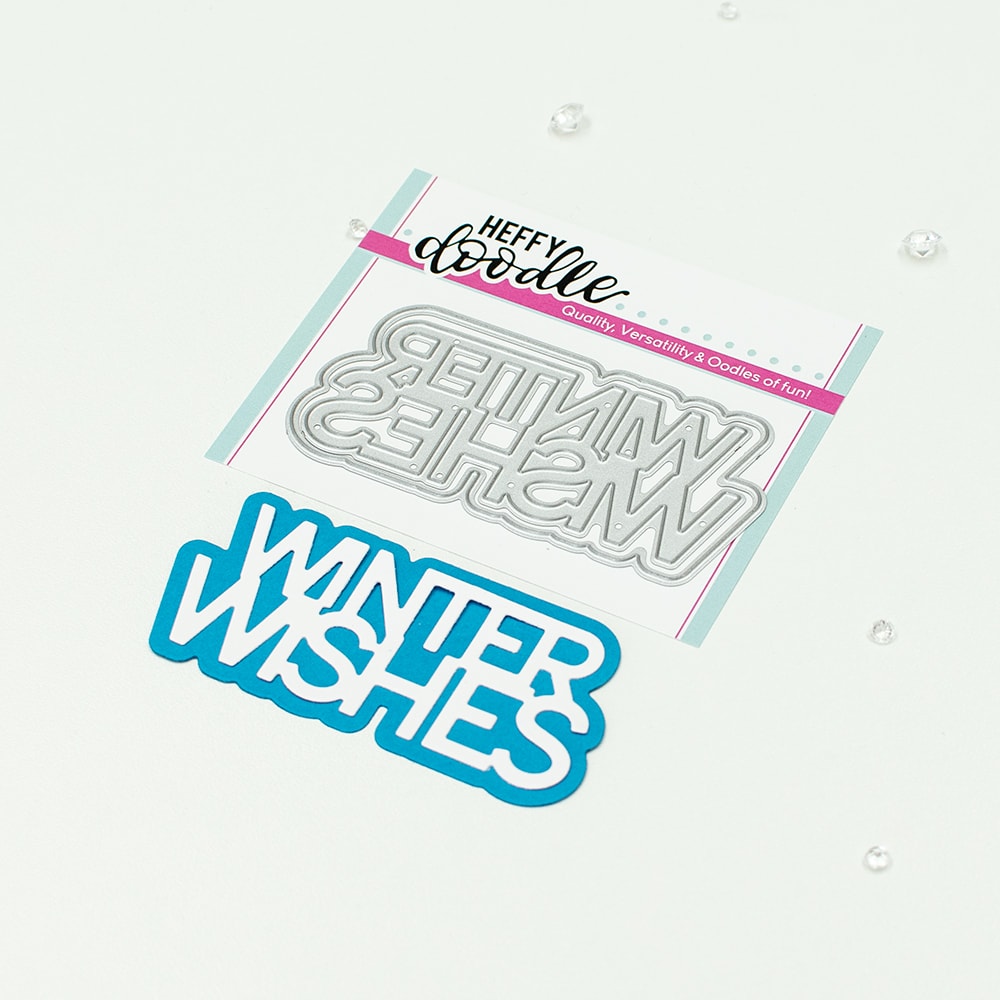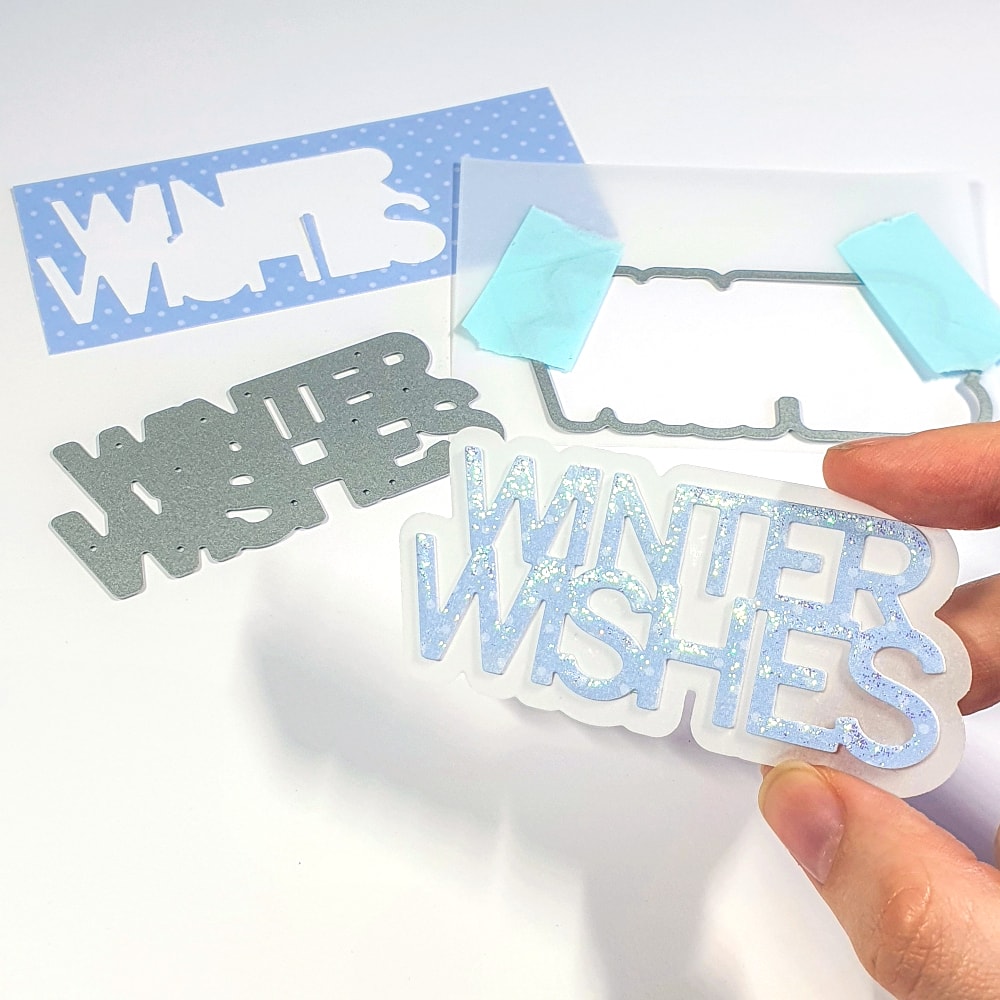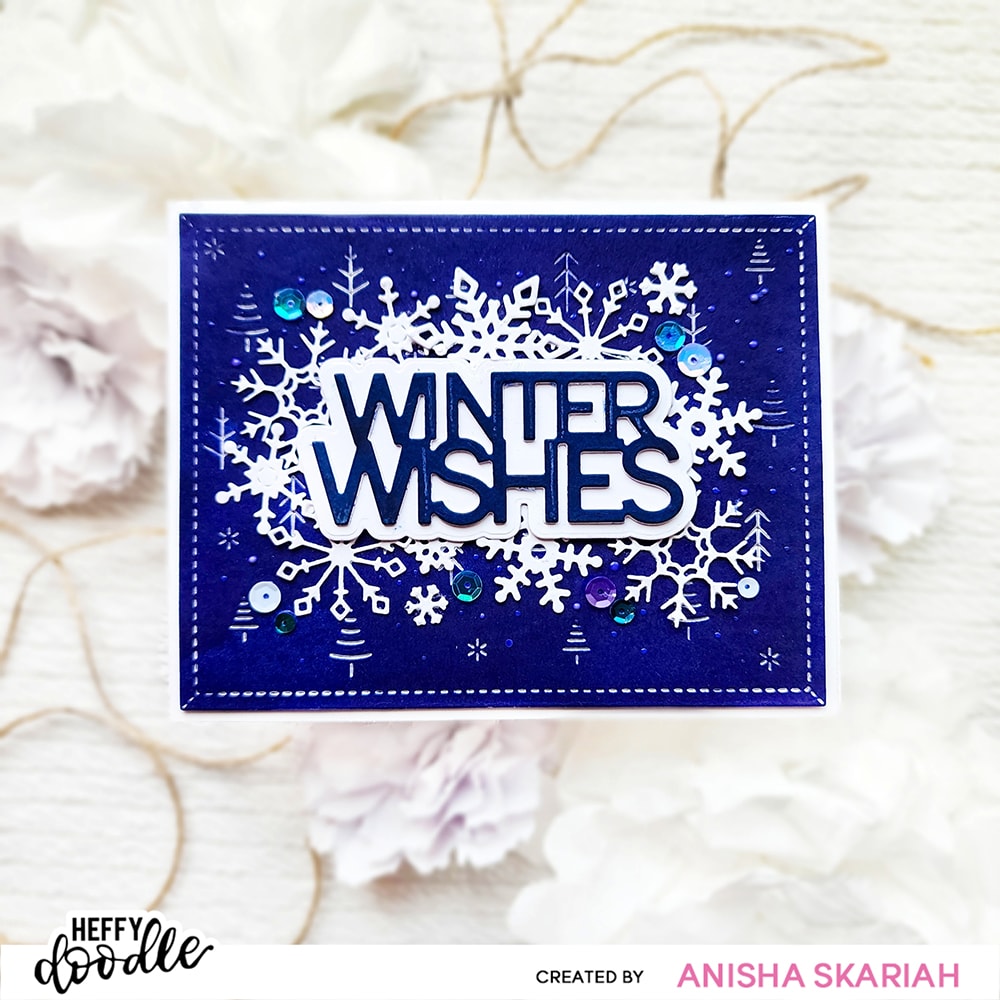 Next, we have the Little Label Stamps! There are loads of every occasion sentiments to choose from and 3 different label types. You can use the sentiments without the label, or you can use the sentiment with the label but without the dies! And, of course, you can really make your sentiment pop by using the combination of the two! These are the perfect size to use alone or with the Tall Snowglobe Dies (full product reveal coming tomorrow!).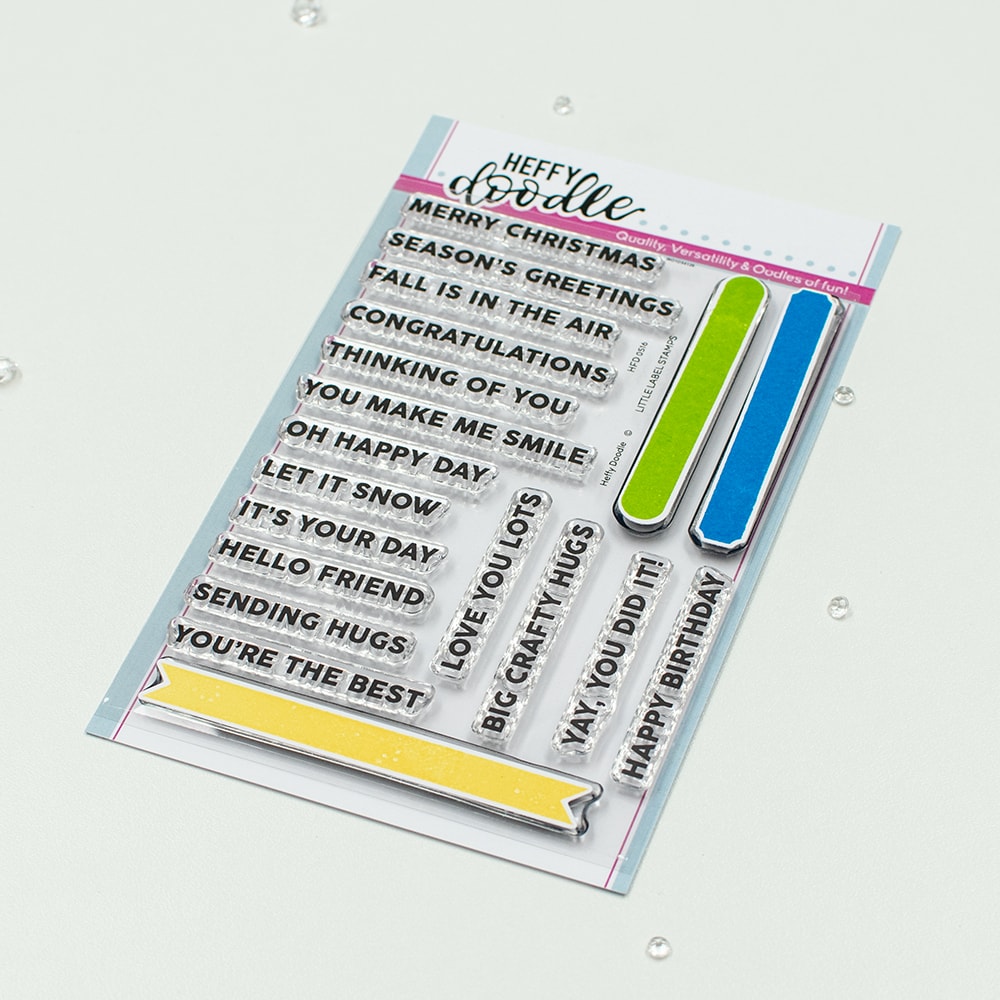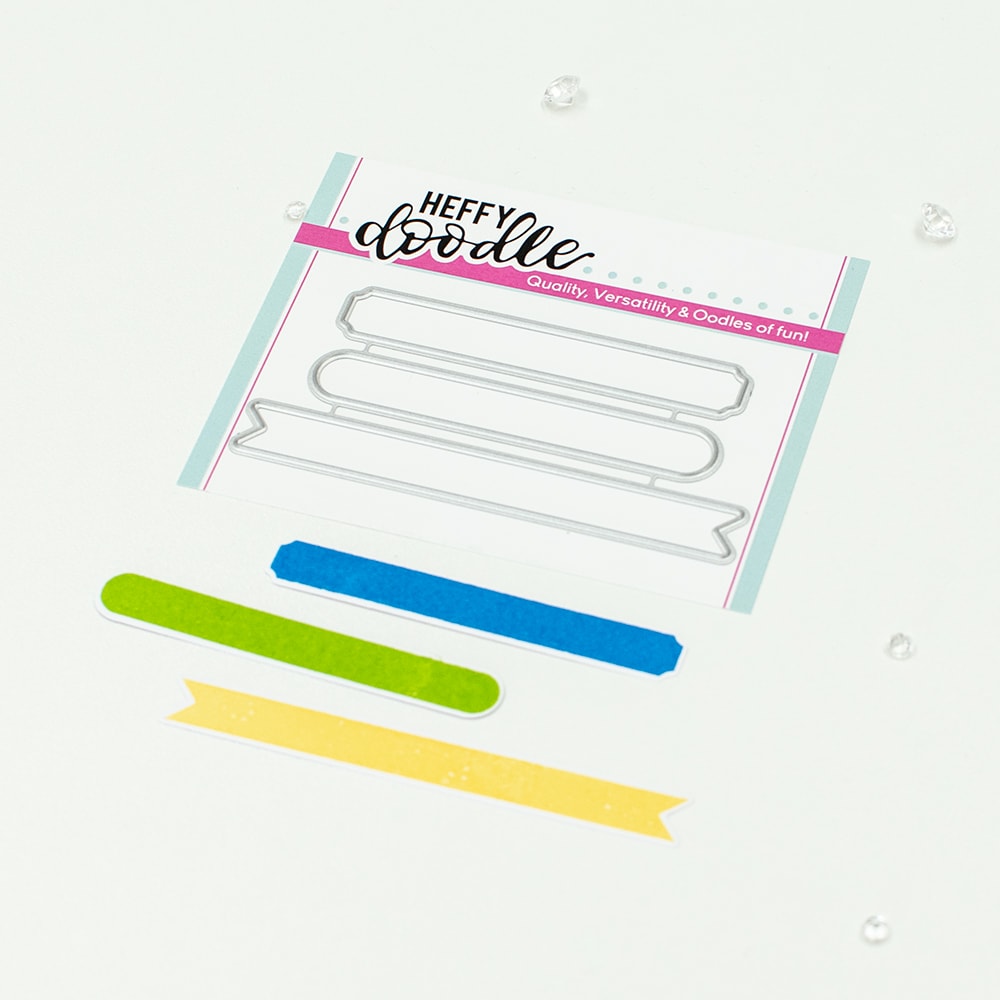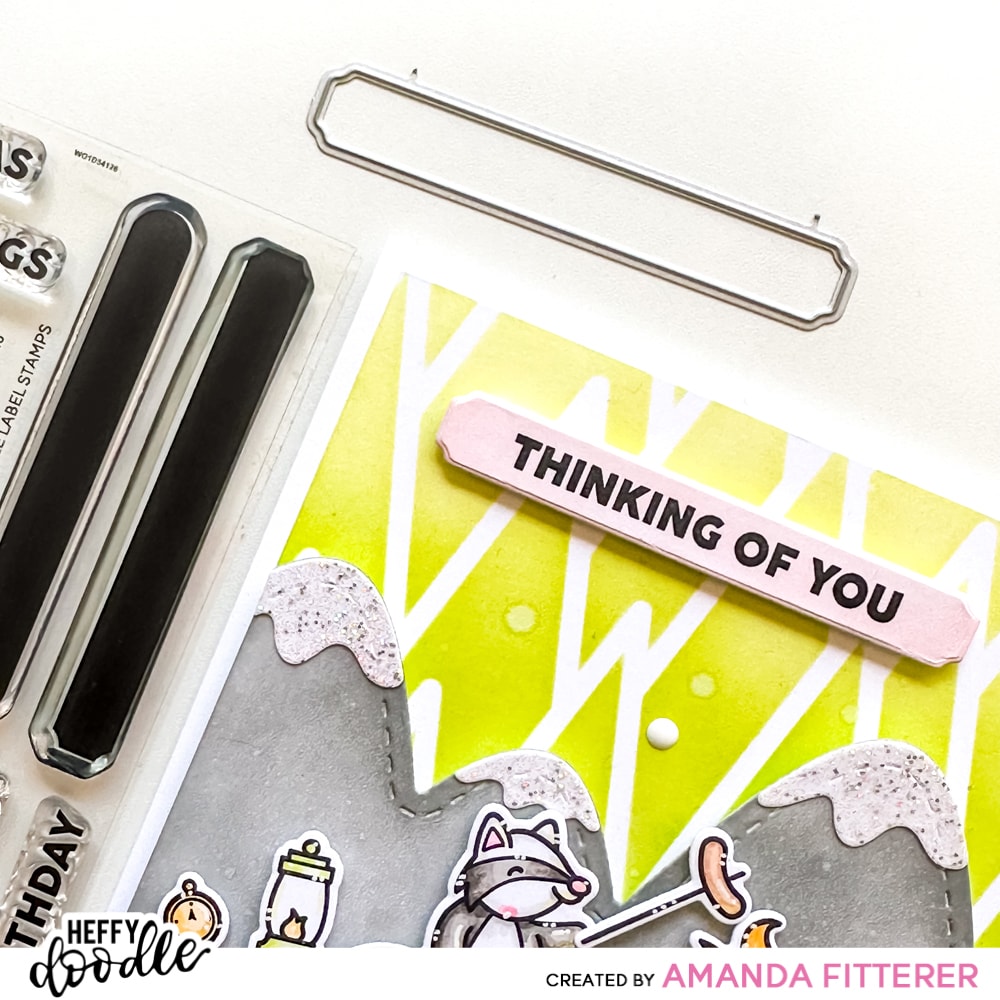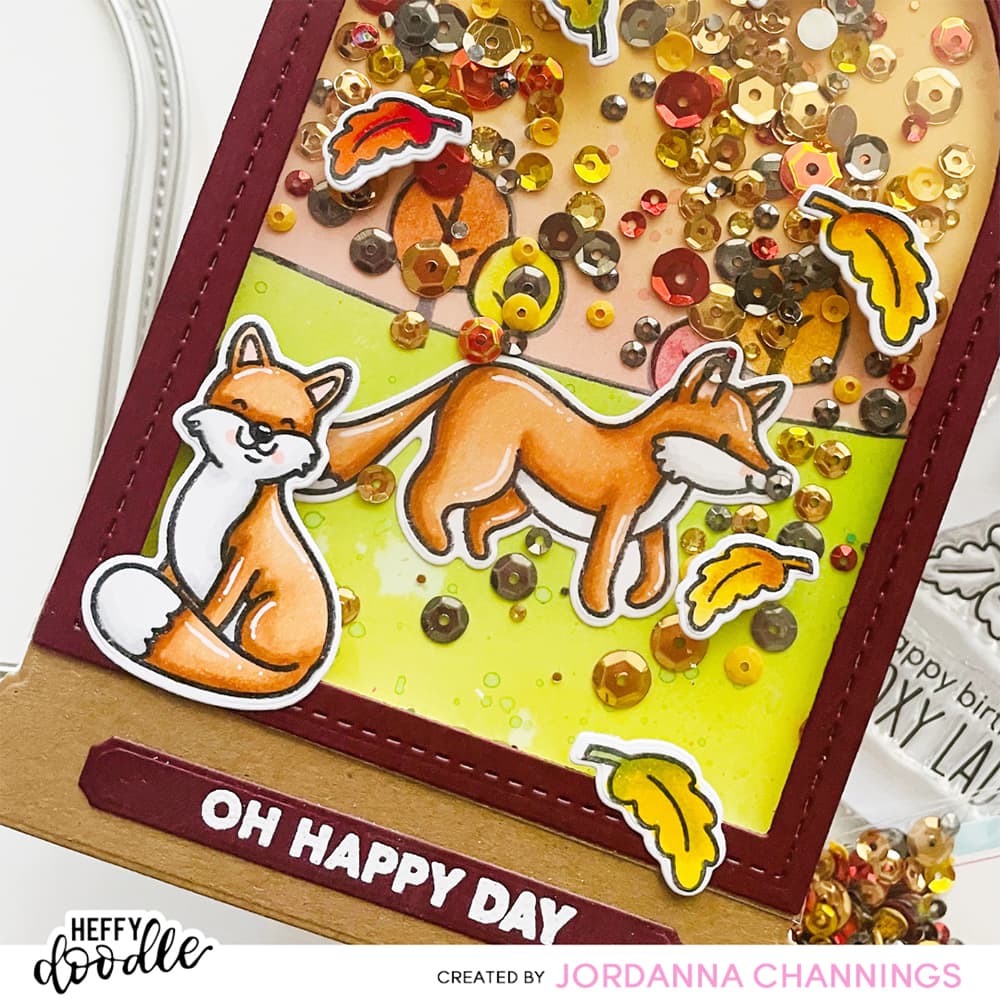 Now, we've come to that amazing innovative trio of products – The Lovely Landscape Stamps, Dies, and Stencil! Use each product together or use them separately! If you want to make your scene building really easy, you're going to really want all three! This will give you the flexibility to create amazing backgrounds for your camping cards, landscape scenes, and any outdoor backdrop! Check out this trio dream team in action below!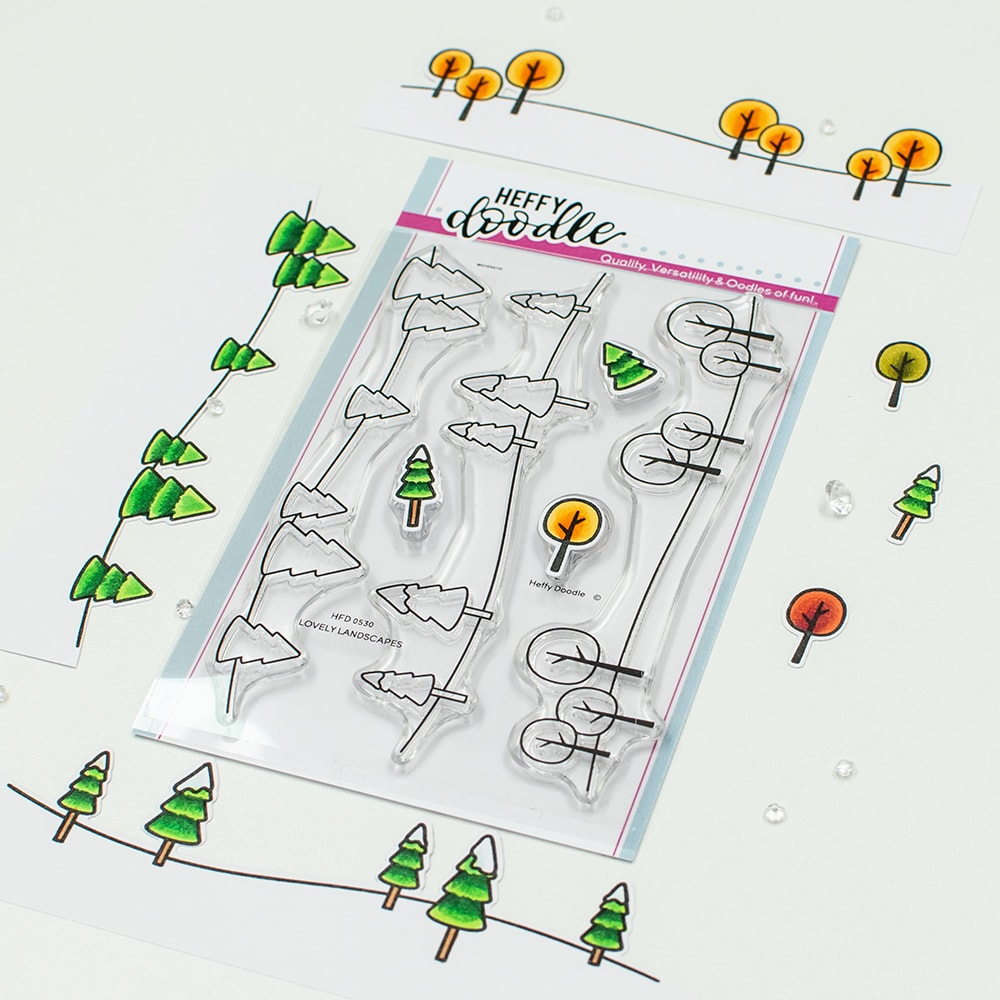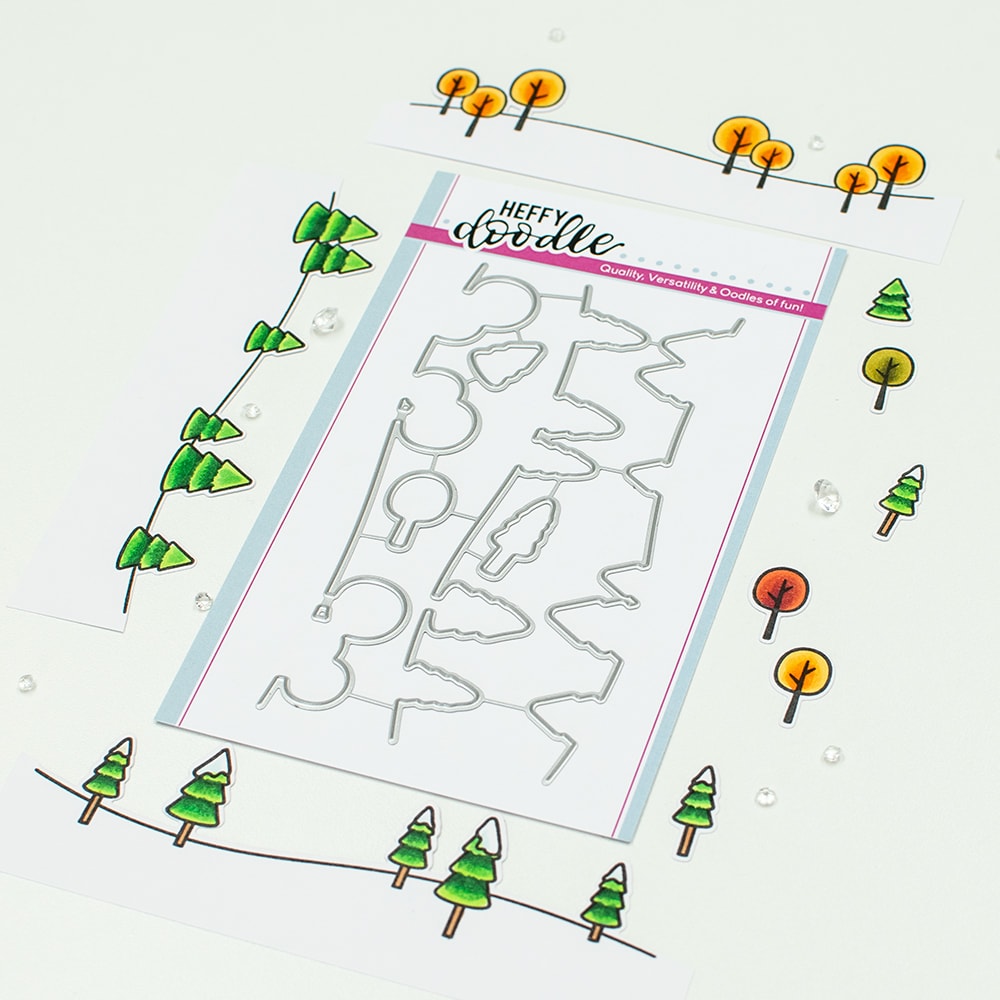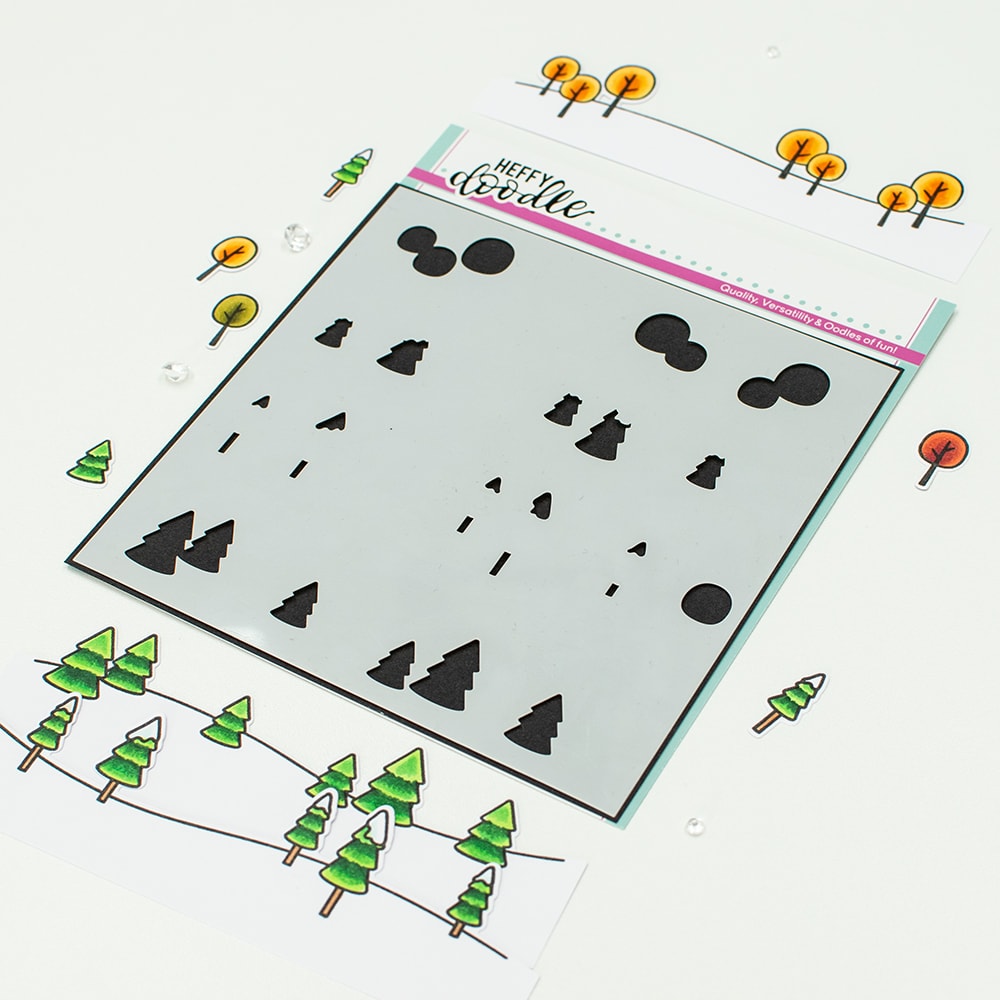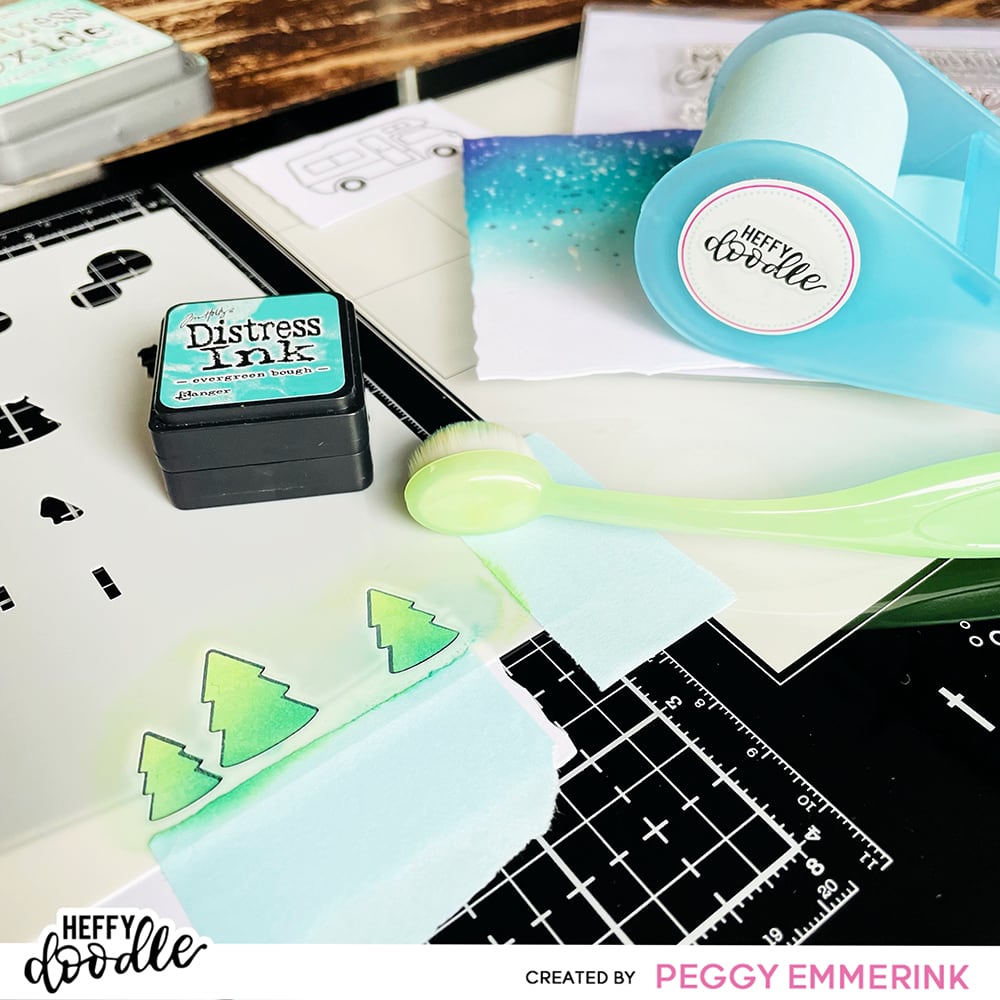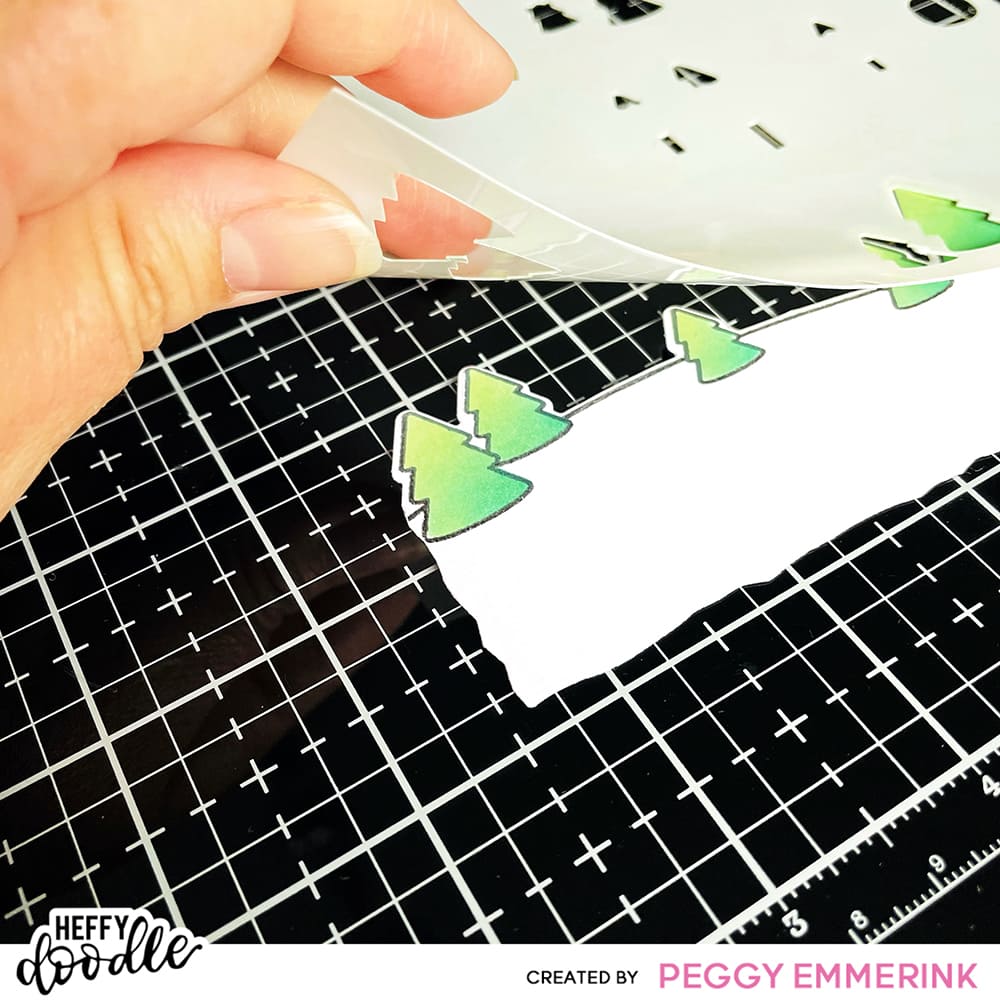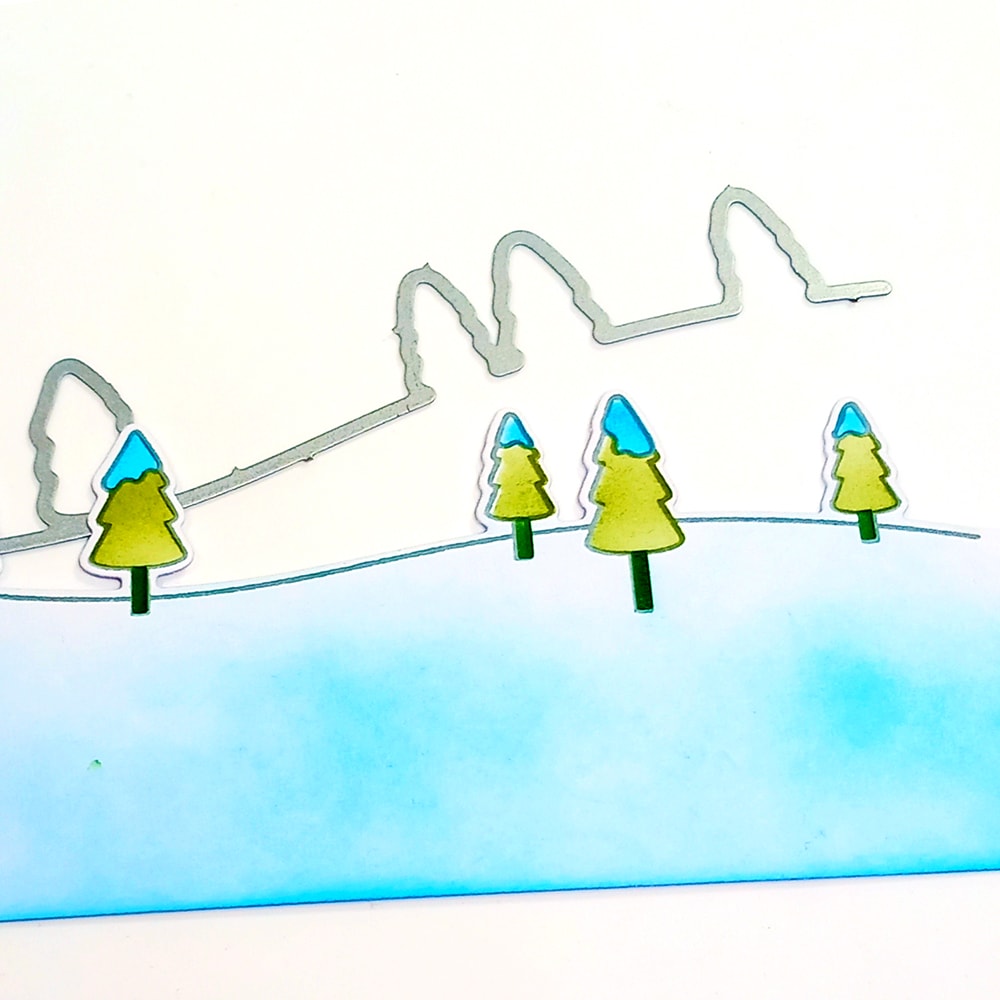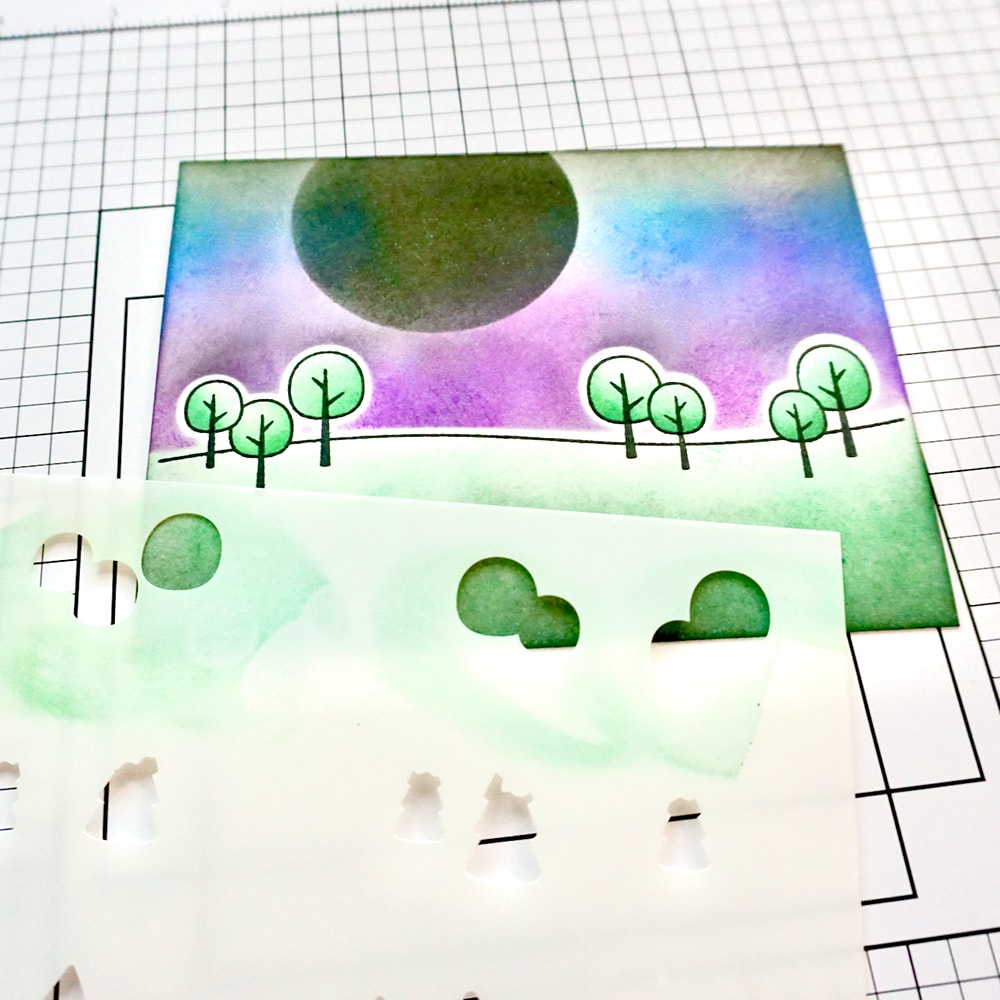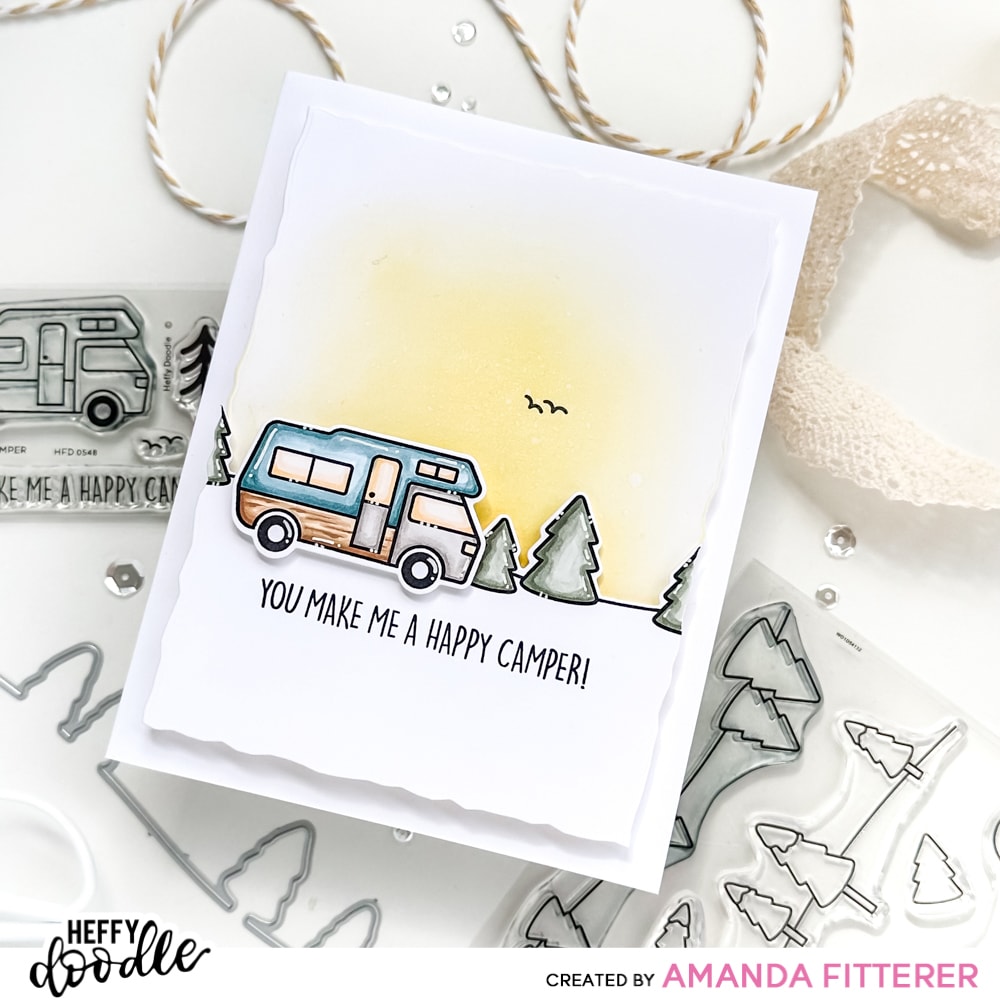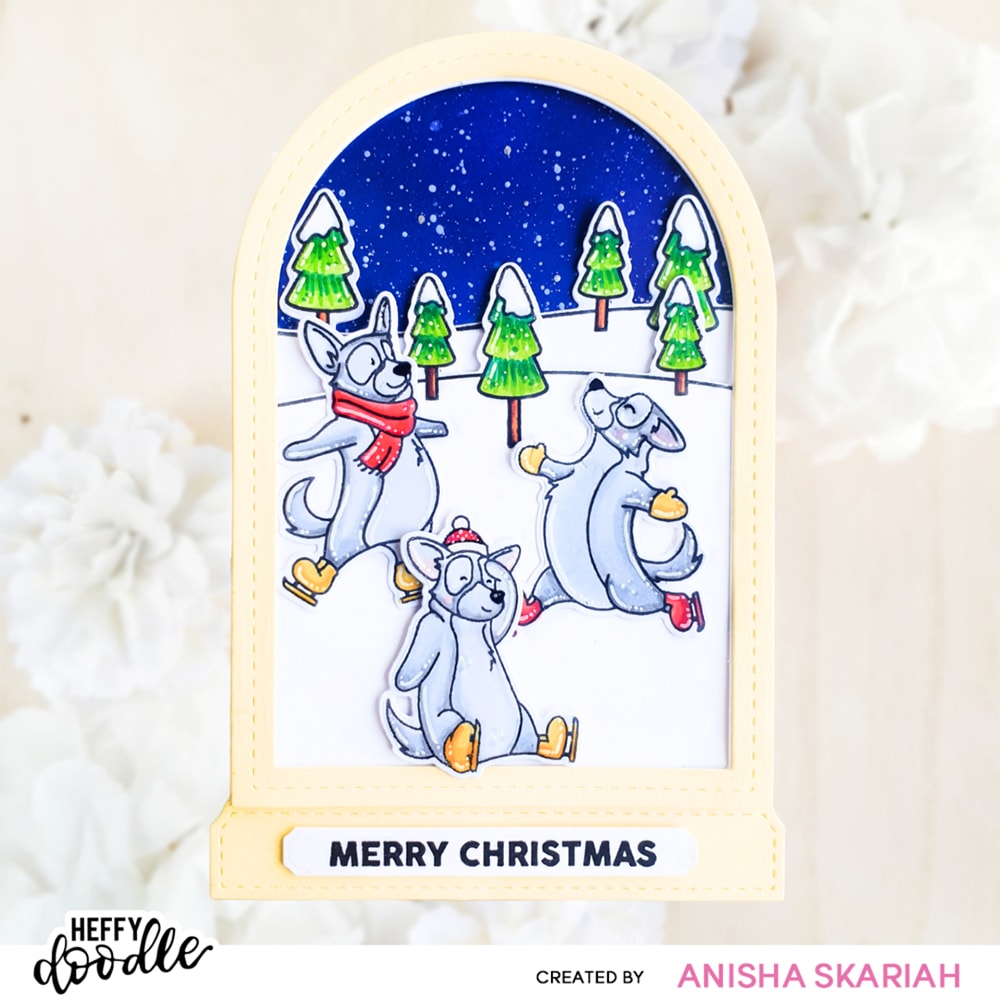 Speaking of must-have amazing dies! Check out the Alpine Valley Dies that can be used in a multitude of ways! Create a snow-topped mountain background, make some pine trees, add little houses, create snow, and so much more!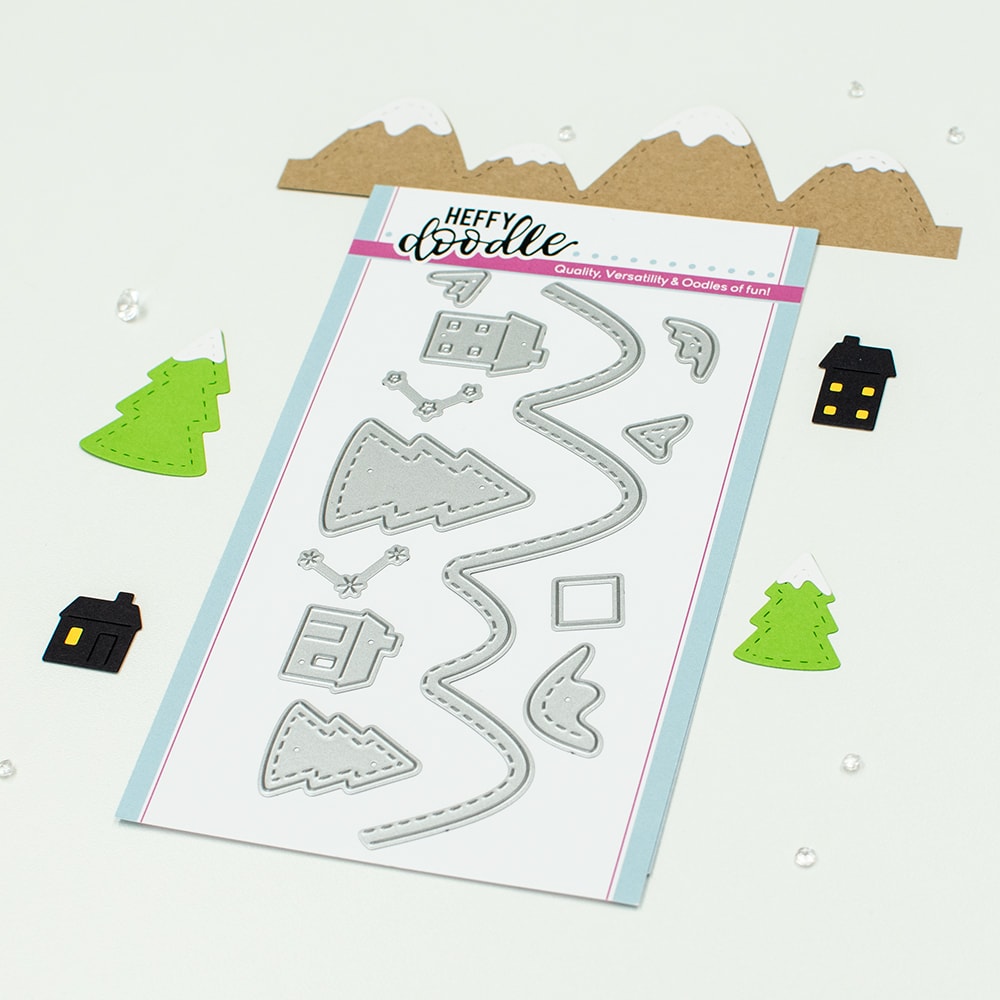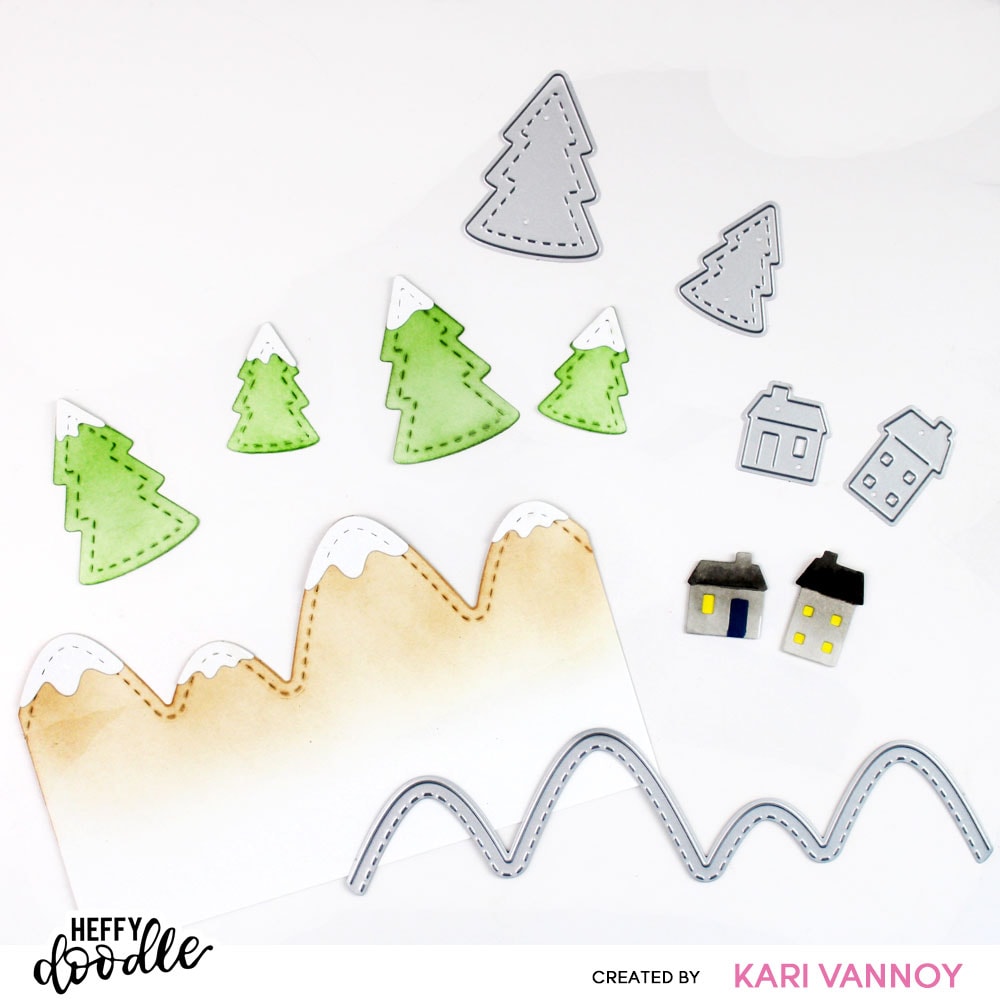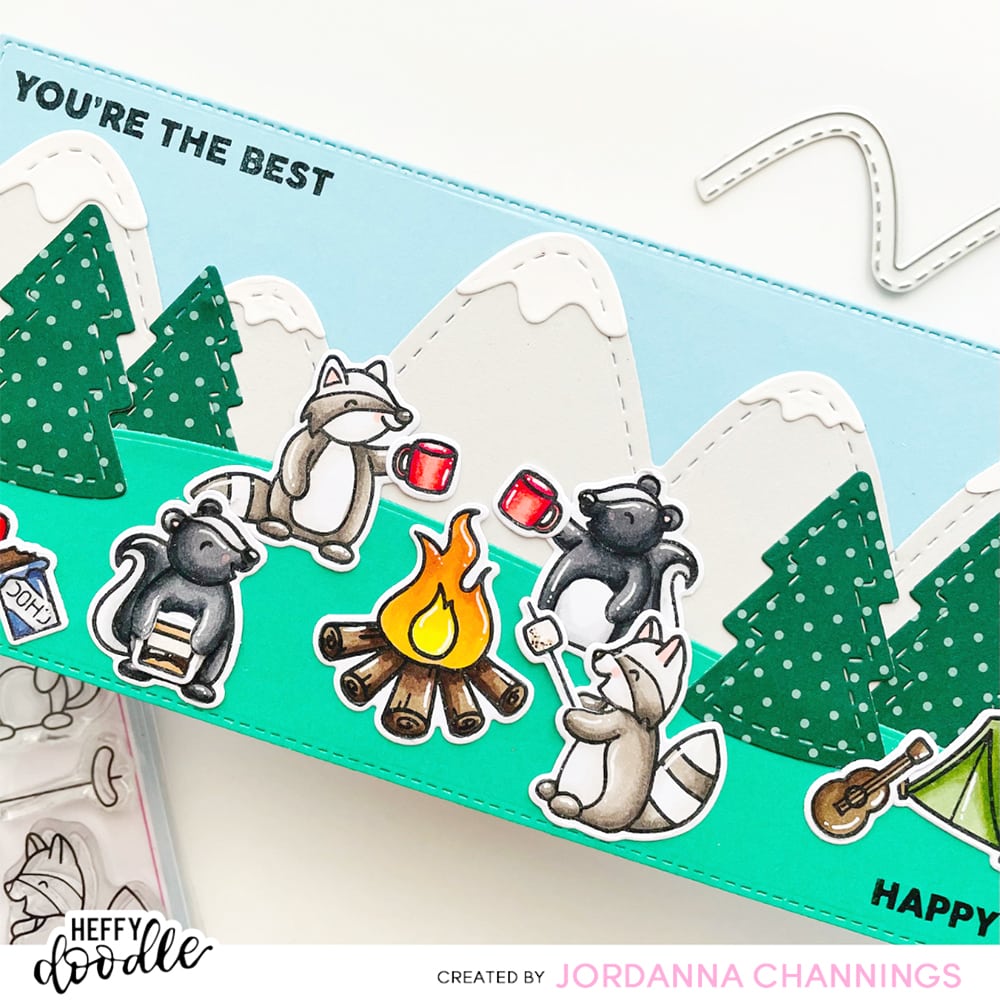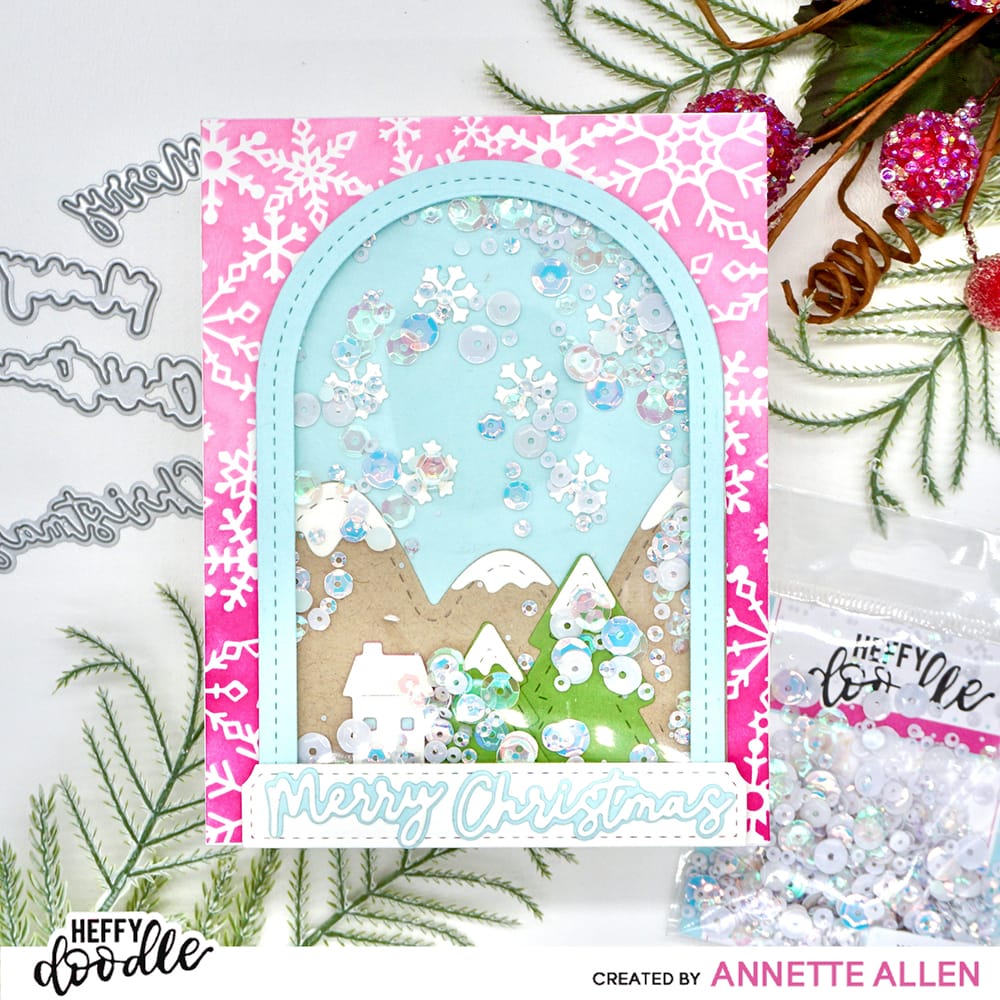 Next up, have a look at this really cool geometric Trendy Tree-angles Stencil! Use this stencil to create a forest background or just use it to create a cool pattern on your cards!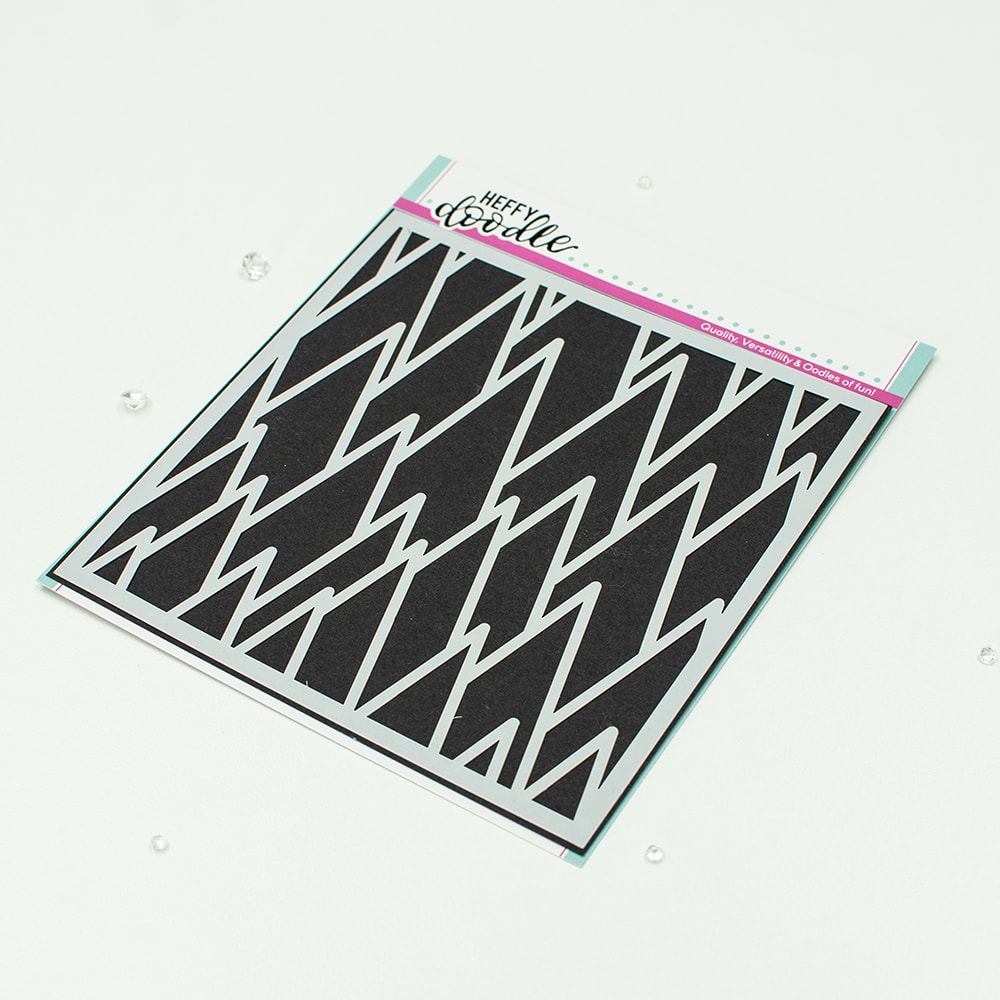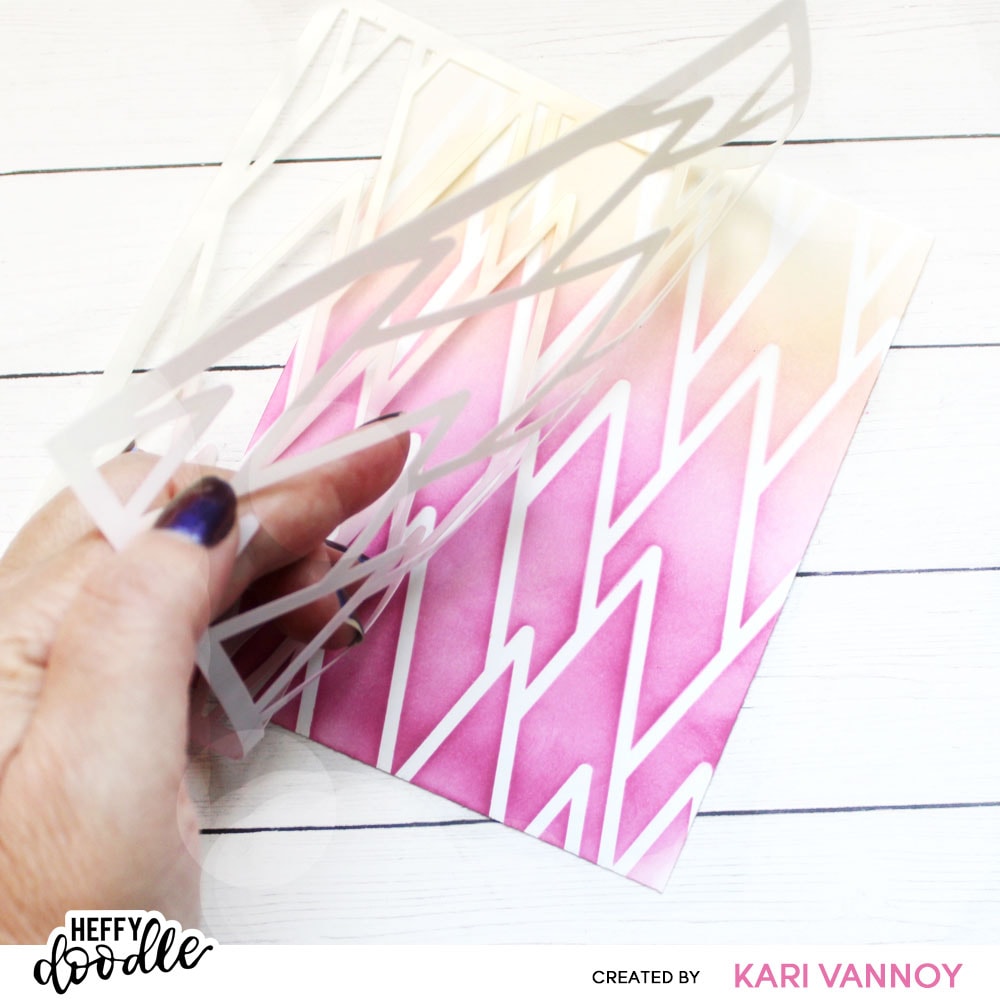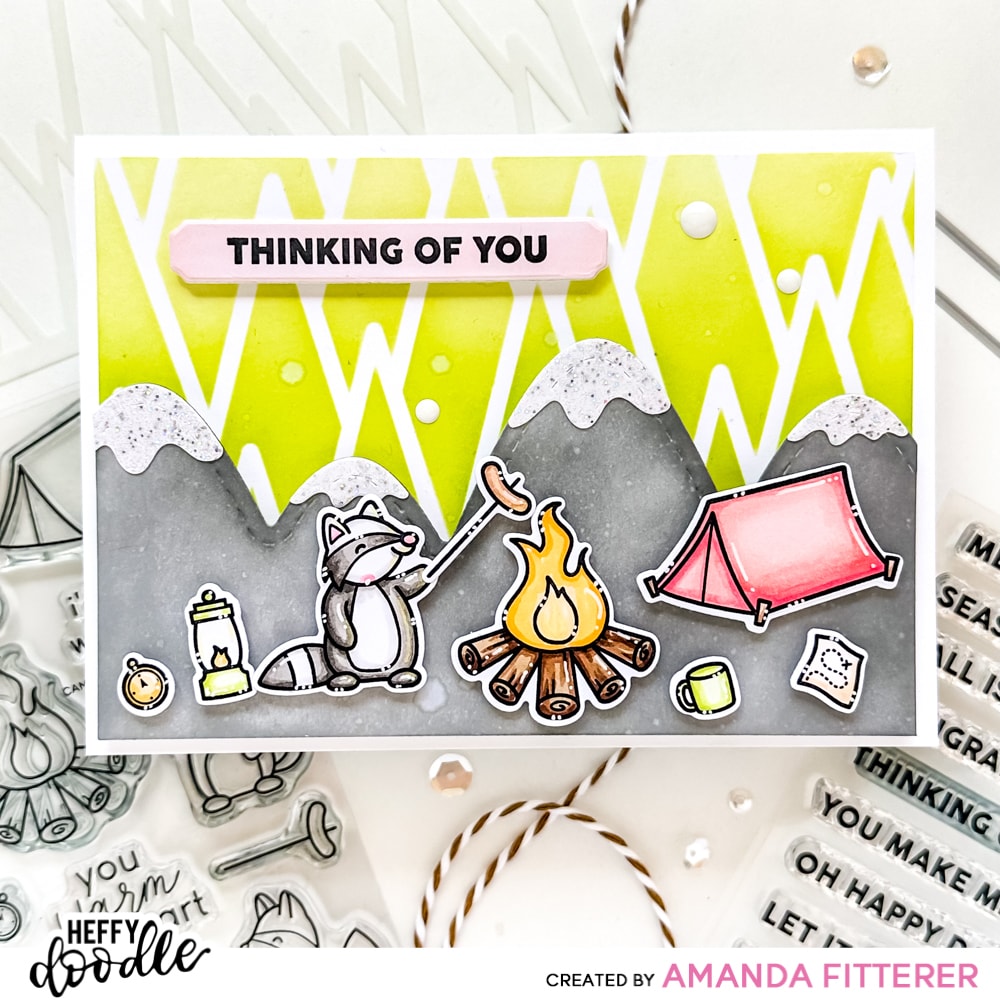 Let's take a look at these gorgeous Snazzy Snowflakes Dies! This set comes with TEN different shapes and sizes of snowflakes! Use them as the main focal point on your project or use them in the background. Die cut them with vellum to create a subtle effect or use sparkle cardstock to make them really stand out!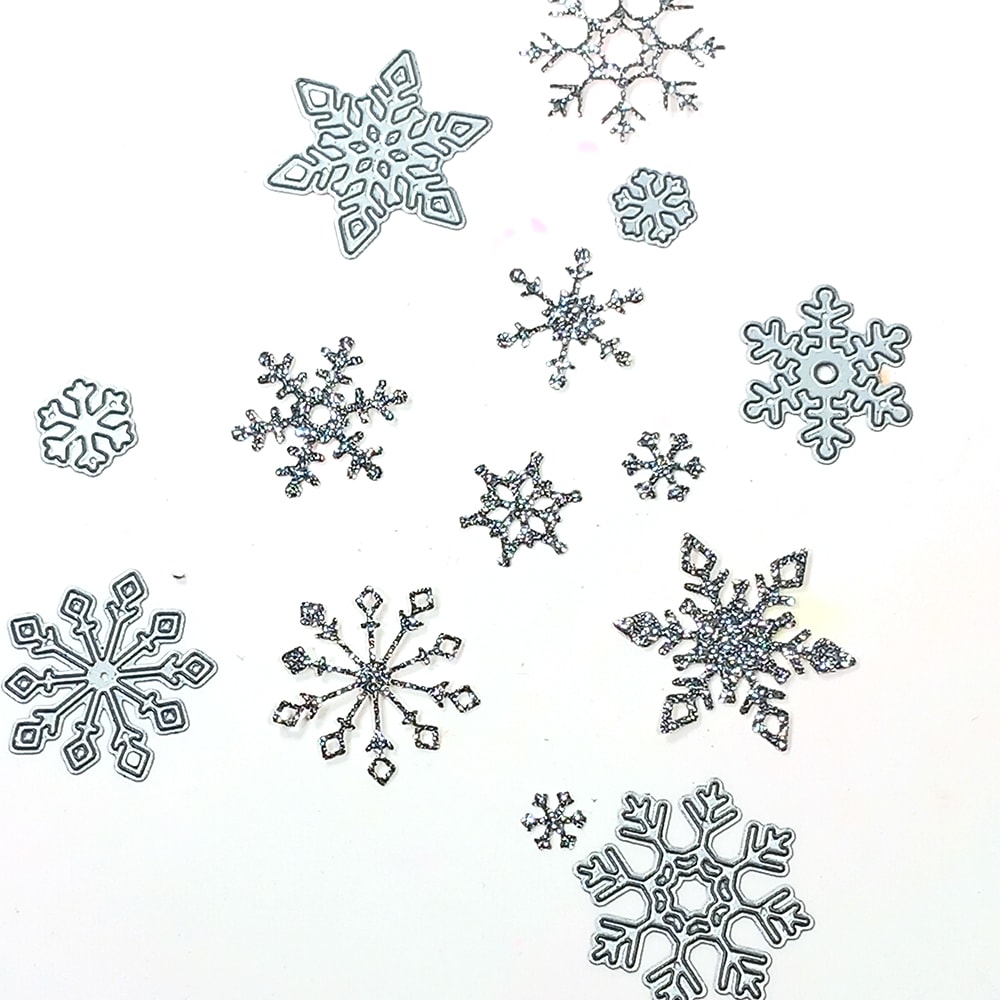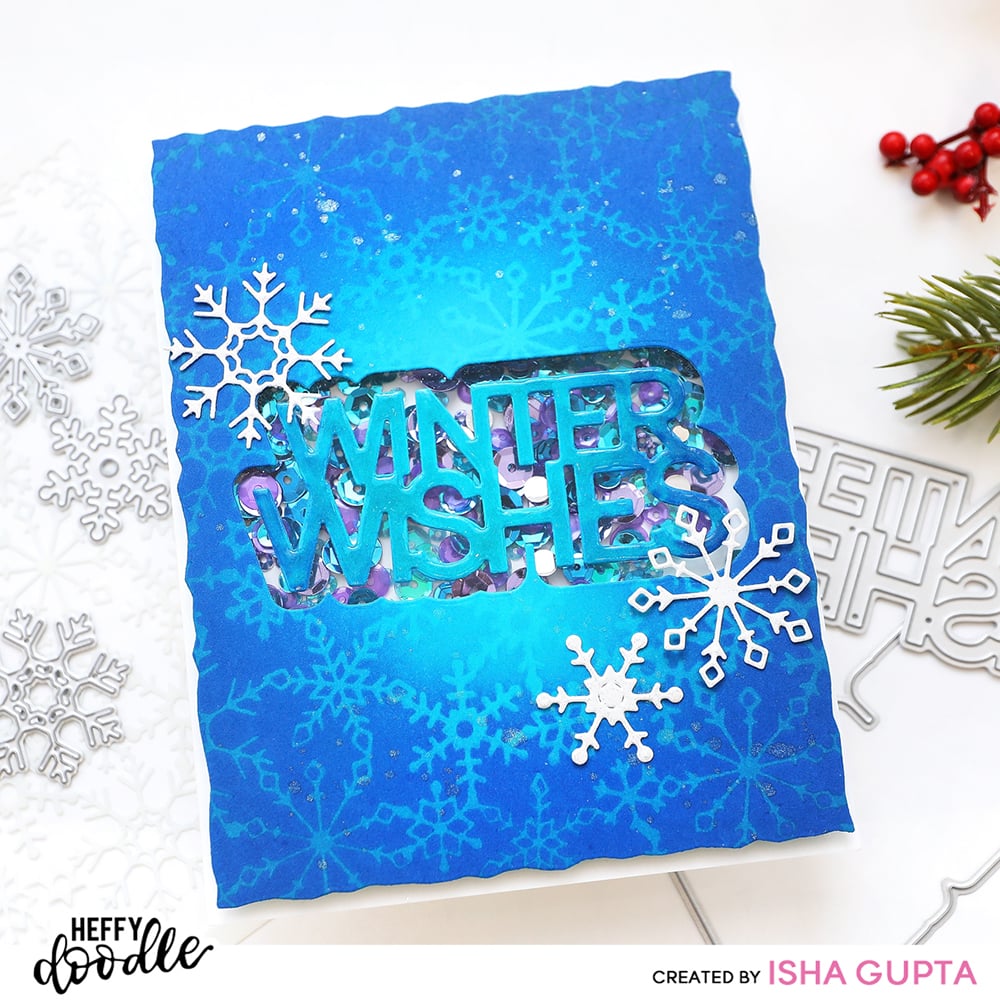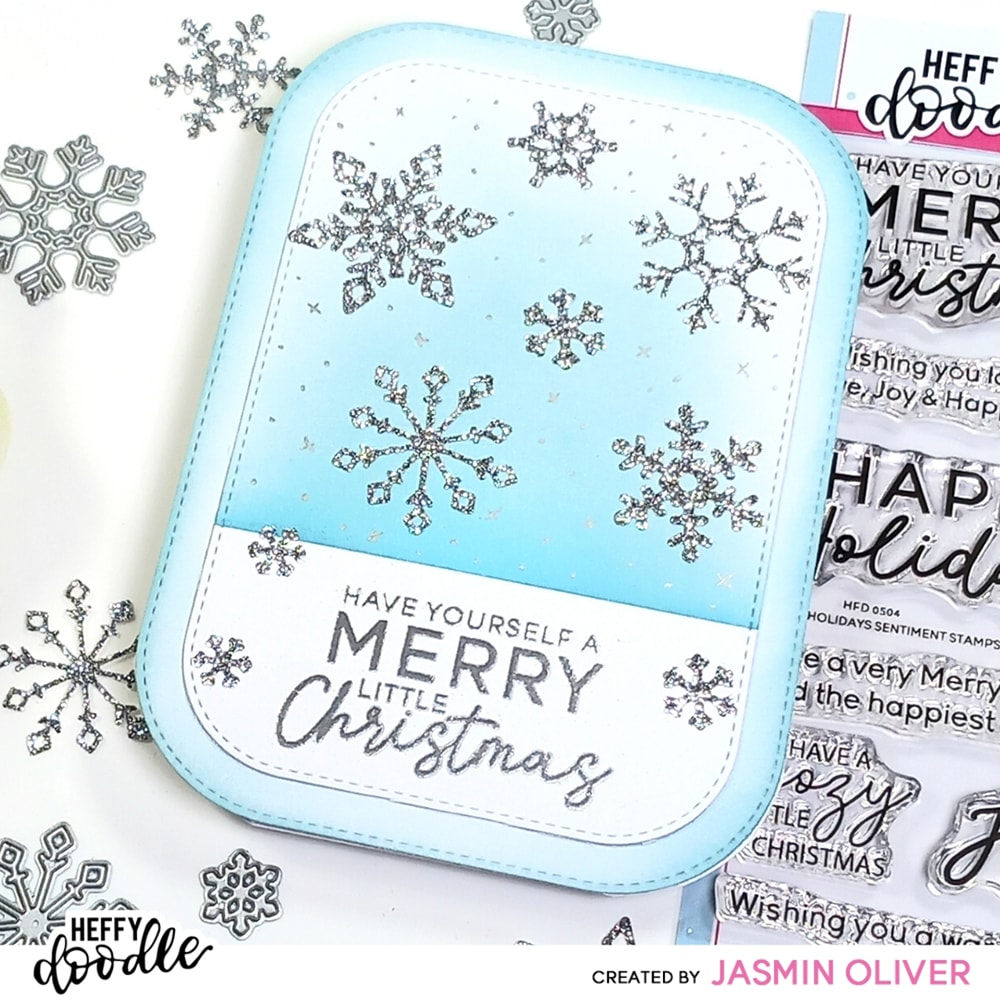 Last, but not least…. we have some new Sparkle Mixes to add to your collection! Meet the new Whipped Cream and Blueberry Jam Sparkle Mixes!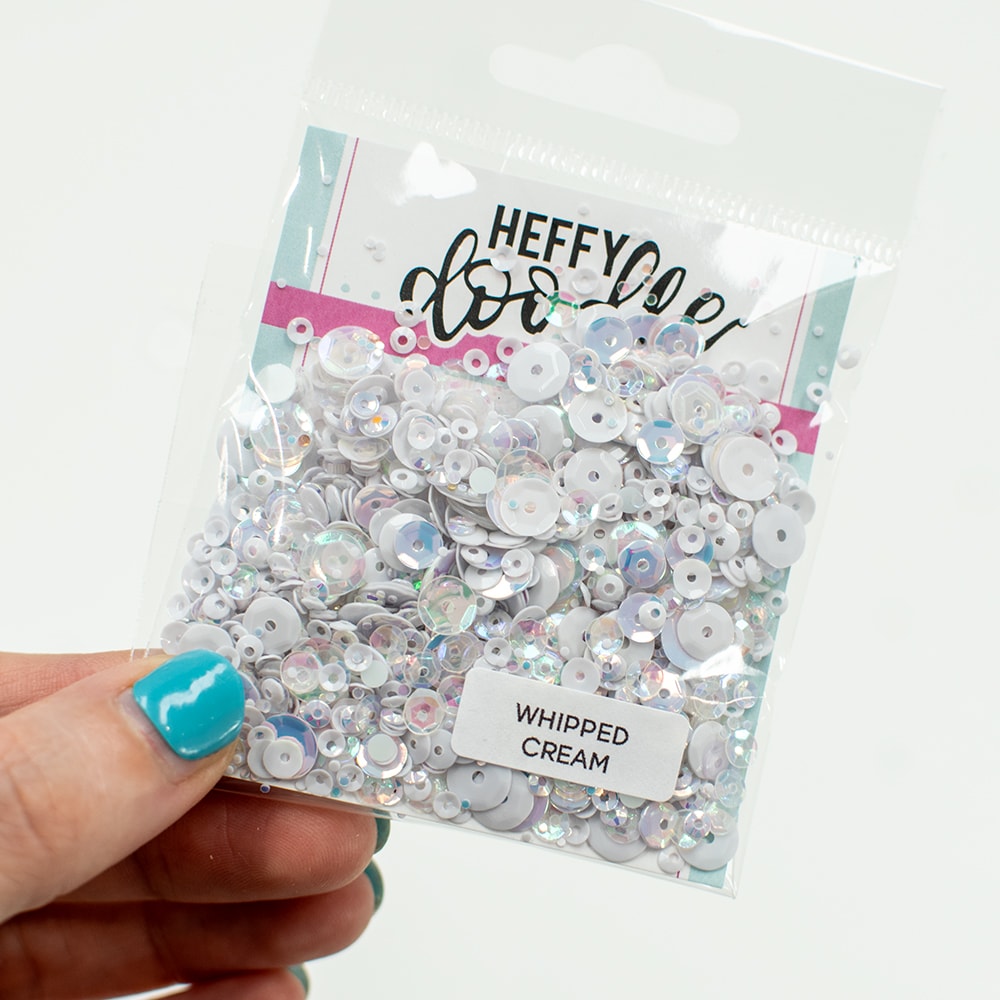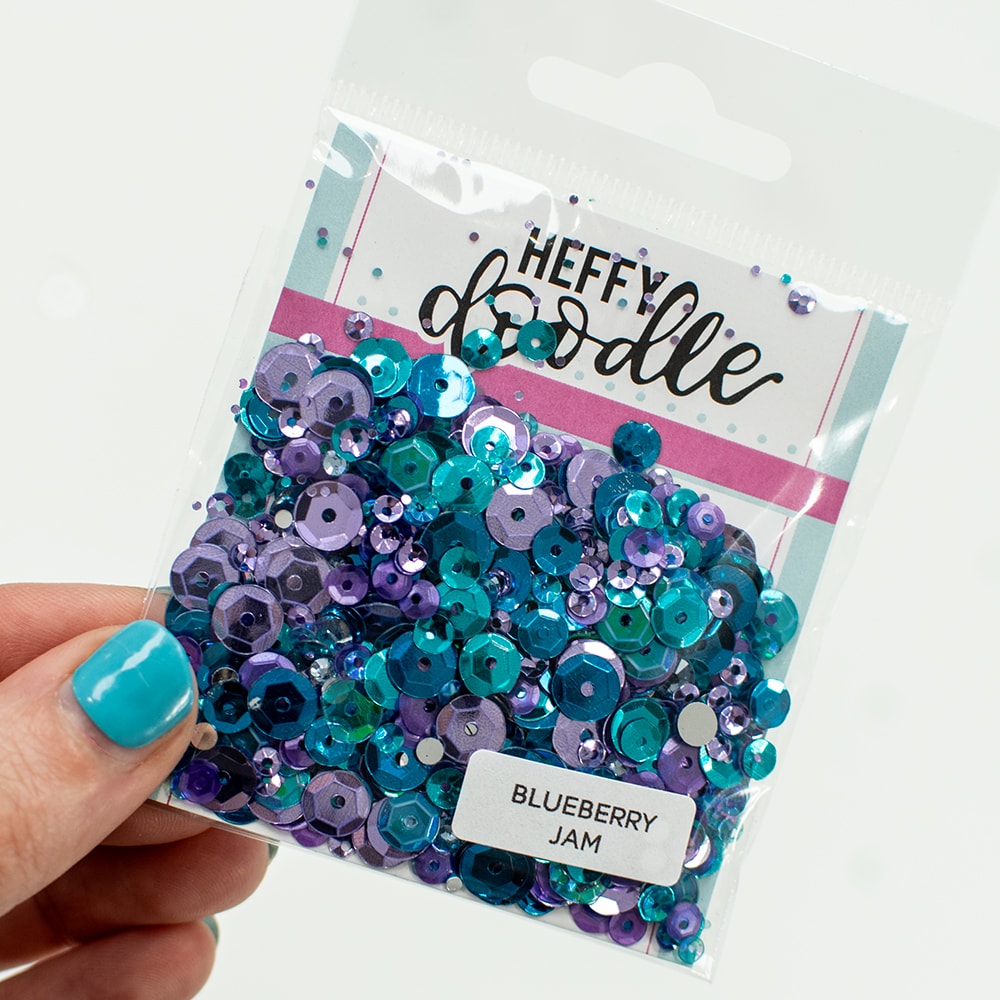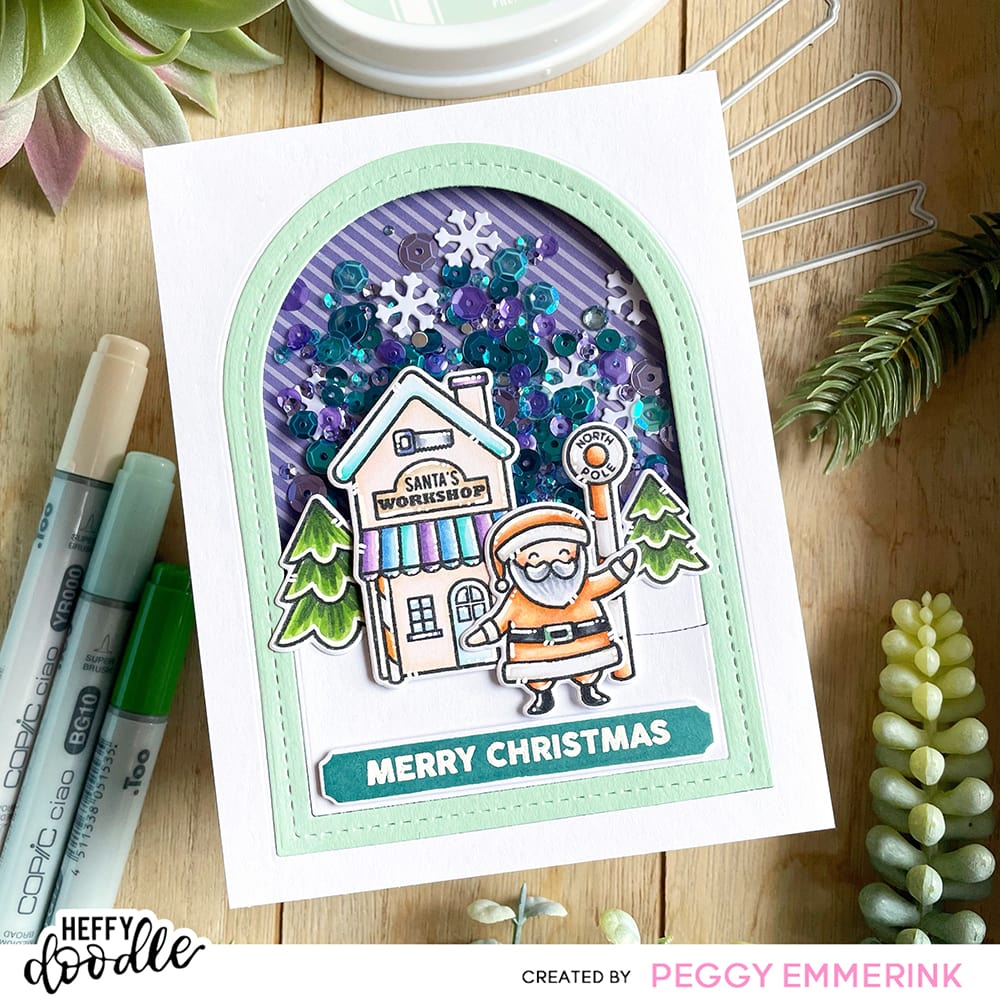 Are you SO excited?! We are too!! TOMORROW is PRE-ORDER DAY!! WOOT! Get your orders ready! Don't forget to come back here tomorrow for the final Reveal Day though! You're going to want to catch some more products and inspiration! See you tomorrow!