November 13, 2017
Happy Birthday–Color And Masking
Good morning, Heffy Doodlers! It's Cassie here, and I'm back with a card to brighten up your Monday. I don't know about you, but my weekend just flew by and I'm wanting it back! Here's to hoping today's card can get me, and anyone else who needs it, a little cheer to get through the week. Here's what I created: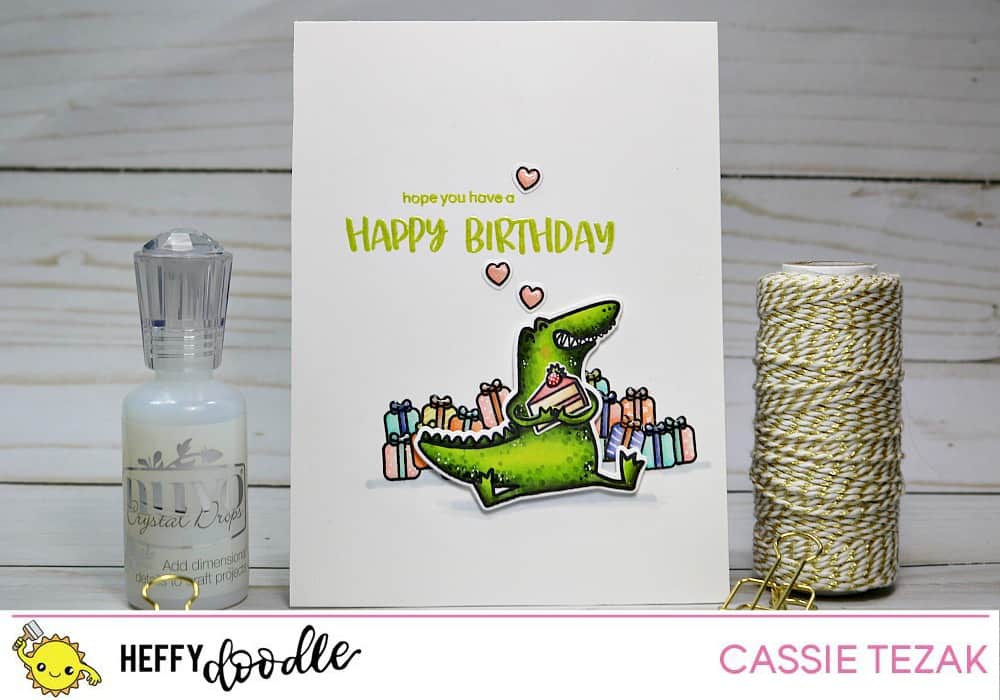 I created this sweet birthday card using some of my favorite products from the Heffy Doodle shop…who am I kidding? All the products are my favorite 😀 But these are some of my most favorite! I stamped the cute croc from Happy Snappy Crocs in some Copic safe ink and colored him in using my Copics. Then I cut him out using the coordinating dies. The awesome thing about the coordinating dies for this croc is that it cuts out his little arms so that you can tuck something in so that he's holding it!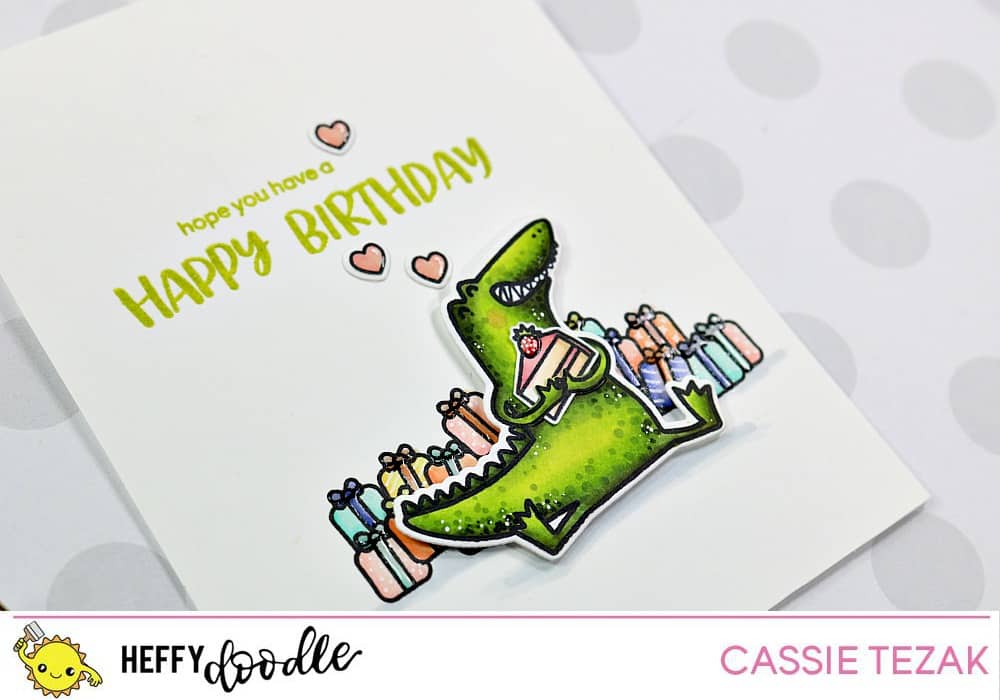 Next, on a white Neenah 4 1/4 x 5 1/2 piece of paper, I stamped out the present image in the set. I wanted to make a pile of presents, so I stamped it on some post it paper as well and cut it out to make a mask. That way I could overlap my pressents and make it look like some were in front of, or behind others. I colored those in with my Copics as well. On some of them I added little gel pen patterns so that it looked like they were all wrapped in different paper. As a finishing touch I also addeed some Glossy Accents to the ribbons!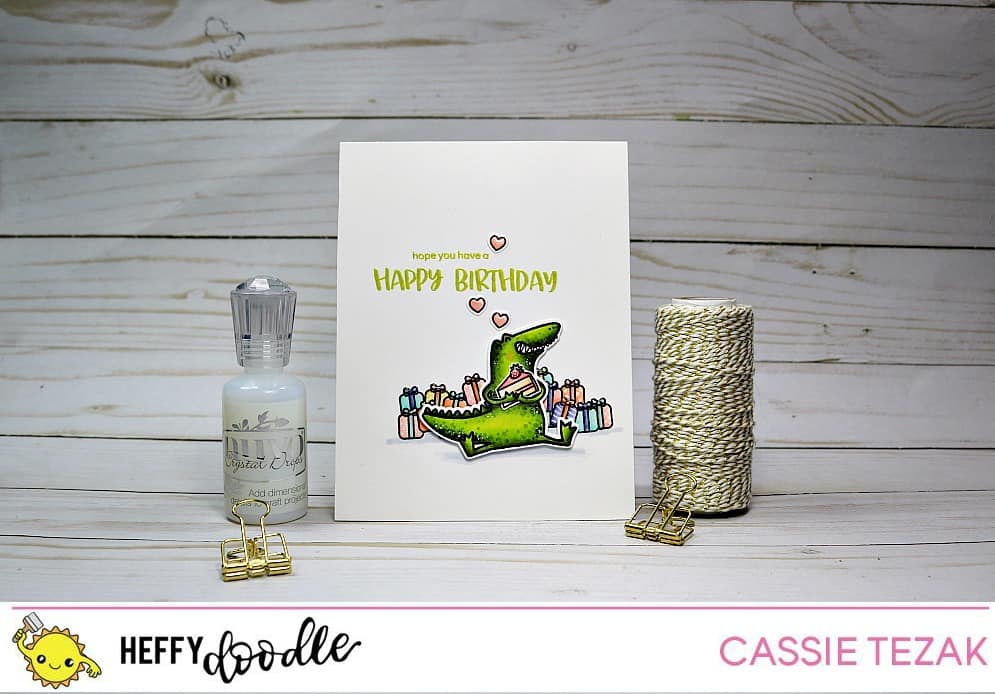 I also stamped, colored and die cut the piece of cake and a few hearts from the set. I gave the croc the piece of cake to hold-who wouldn't be that smiley with a piece of cake in their hands?? I grabbed two stamps to create the sentiment and stamped them in a lime green pigment ink to match the greens I had used in the crocodile. Because it was pigment ink I was able to add clear embossing powder over top and heat it until it was nice and shiney. Then I added the hearts with some adhesive. The crocodile went over the presents with a little foam tape and I finished it off with some more Glossy Accents and white gel pen details. Oh! Also, to make it look like the presents and croc weren't just floating in mid air I gave them a little bit of a shadow with a light gray Copic marker. Ok, now the card is done! 🙂
That's all for me today! I hope you enjoyed this birthday card. I love the white space and bright colors together. How about you? Do you like white space or do you like to have more color? Thank you so much for stopping by today, and I'll see you again with another card soon!