August 11, 2020
Flowers Fairies, with Guest Designer Alberto
Hello everyone! It's Alberto here ( @loshakeratoalberto ) and I'm super excited to be a guest designer for Heffy Doodle this month!
If you follow me on Instagram you already know that I don't make a completed card every time I do something creative. Sometimes I just sit on my desk and color something, some other times, I feel like I want to make a completed scene on a card, with a sentiment and everything.
For today's colouring I want to share with you these two little fairies from the stamp set called "Absotoothly Awesome stamps"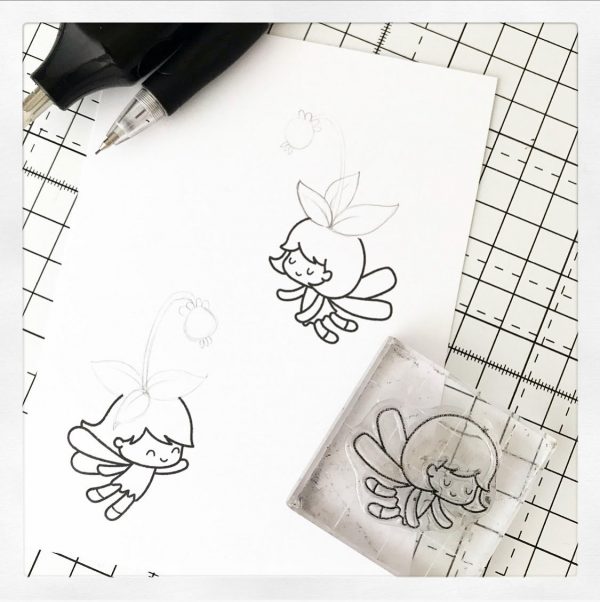 When I've stamped the images I masked the top part of the fairies to create a flower on their heads. I've also taken a photo of the flowers drawing so you can see how I've made it in case you'd like to recreate these cuties!
And then I've coloured everything with Copic markers…I've tried to use only natural colors like browns and greens with little touches of pink for the flowers. Here is the list of markers I used
SKIN: E18, E15, E08, R02 E00
HAIR: E49, E37, E35, E33
GREEN: G29, G28, G07, YG17, YG03, YG00
PINK: RV69, RV29, RV14, RV13, RV10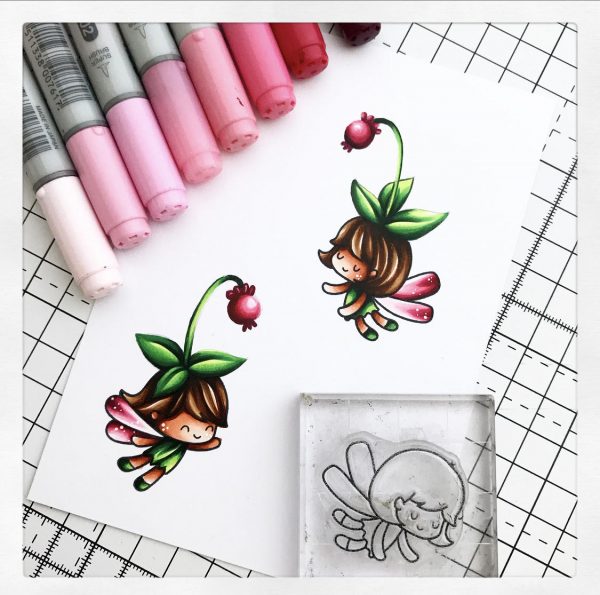 I hope you liked my coloring today! I hope you'll have a creative day,
Alberto