November 8, 2023
Flamazing Christmas!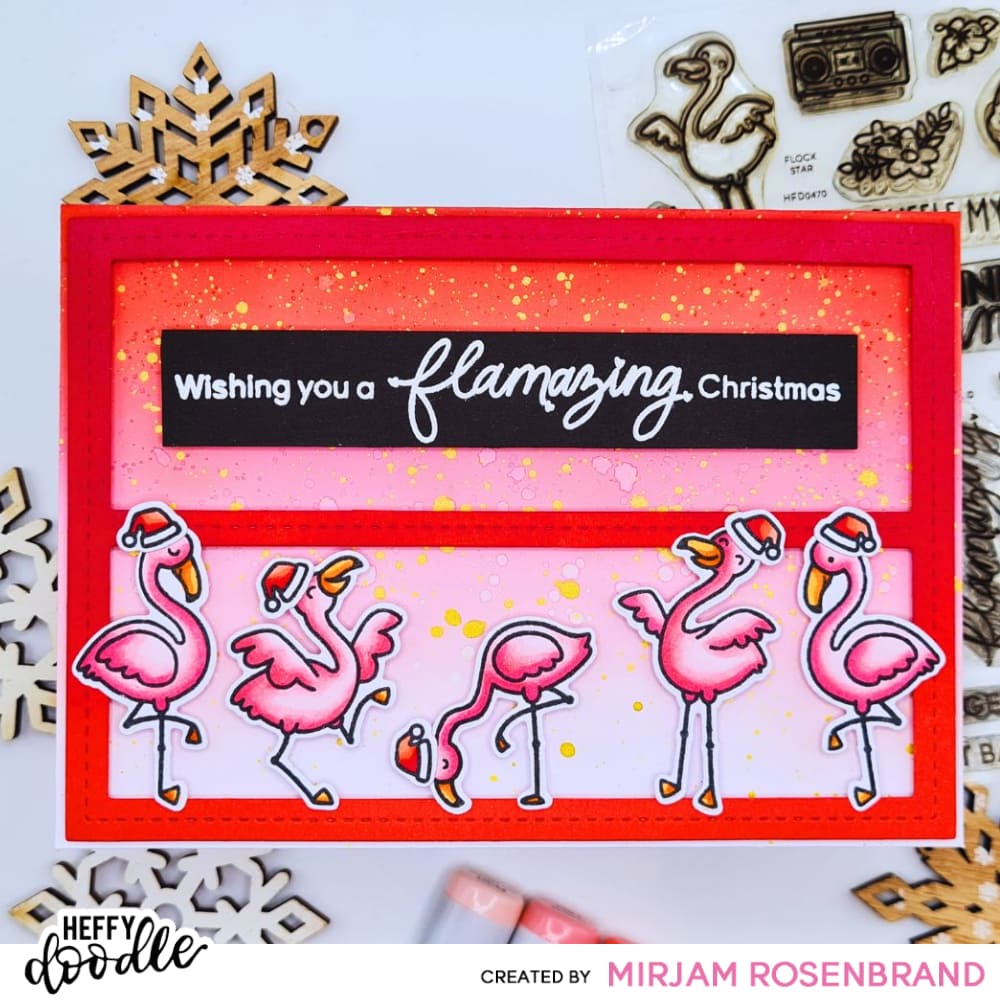 Hi Crafty Friends,
I'm excited to share this fabulous Christmas card with you today!
To start, I used red Cardstock to create the Storyboard Backdrop Die. I carefully removed the inner pieces with scissors, resulting in two distinct panels. To add depth, I applied a touch of dark red distress ink to the top portion.
Moving on to the background, I blended red and pink distress oxide for a vibrant base. I then added splatters of gold and white acrylic paint for a stunning effect. While the background dries, I proceed with the remaining elements of the card.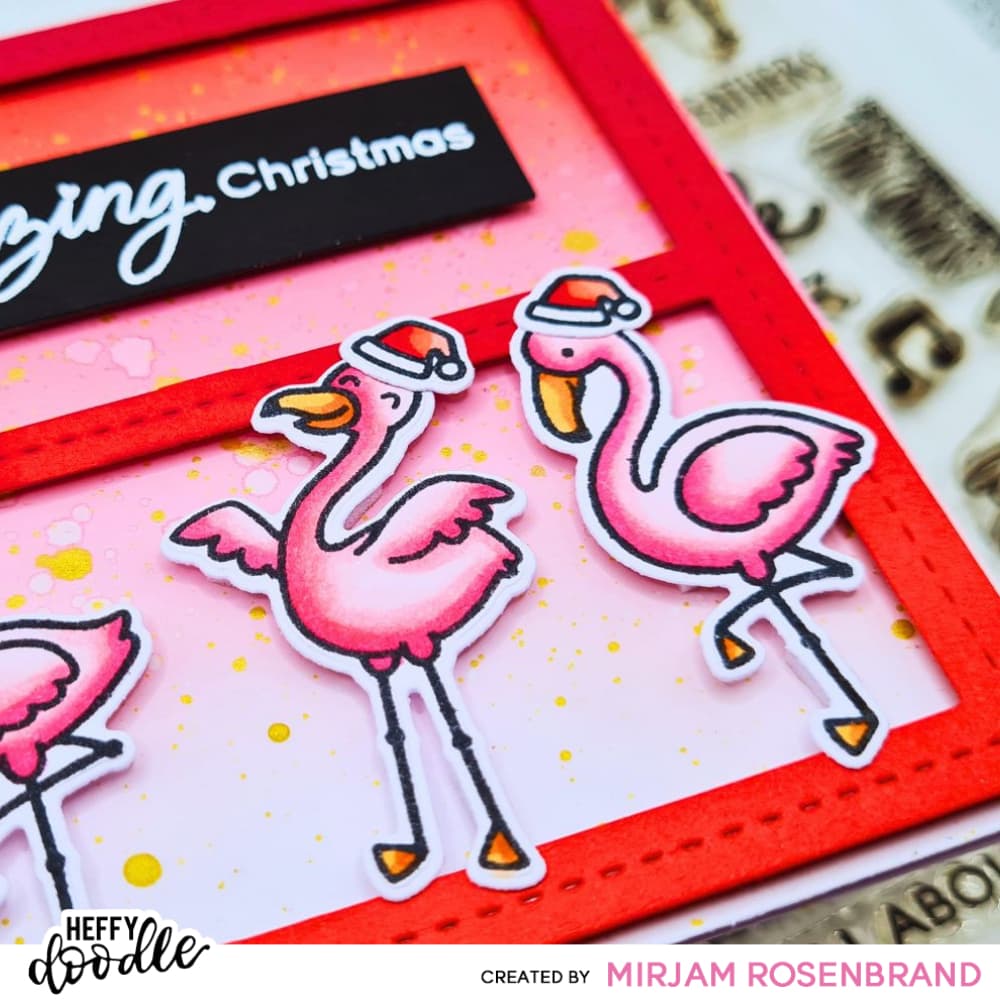 For the stamps, I chose the Flock Star Stamps along with the matching Dies. And for the Santa hats, I use the Cozy Kitties Stamps. I love that with the Santa hat stamps, you can create fun Christmas cards with all the critters!
Using alcohol-friendly paper, I stamped the images with Memento Ink and colored them with my copic markers. The bright pink flamingos truly brings the card to life. Afterwards, I precision-cut everything with the matching Dies.
In terms of the sentiment, I employed two different stamps to create a personalized message. I utilized the word "flamazing" from the Flock Star Stamps and "have a … Christmas" from the Happy Holidays Sentiment Stamps. Using Heffy Doodle Memotape, I selectively covered the unnecessary portions of the stamps. Next, I stamped them with Embossing Ink and applied white embossing powder for a clean finish.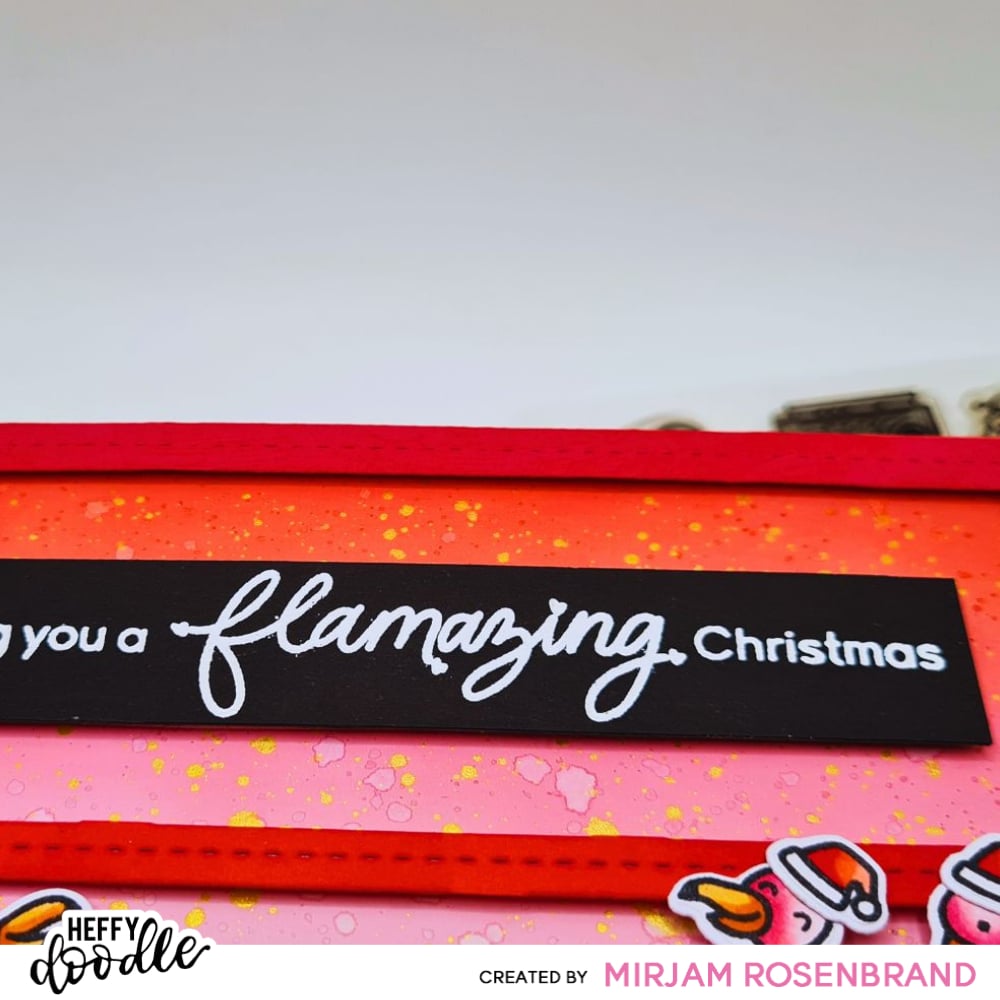 With the background now dry, I securely affix the frame to my card using 3D Foam Tape to impart a sense of dimension. Likewise, I use 3D Foam Tape to attach the stamped images and sentiment, ensuring they pop on the card.
I hope this flamazing Christmas inspired you! See you next time.
X Mirjam