June 4, 2023
Faux Watercolour Made EASY! | Video Inspiration with Tasha!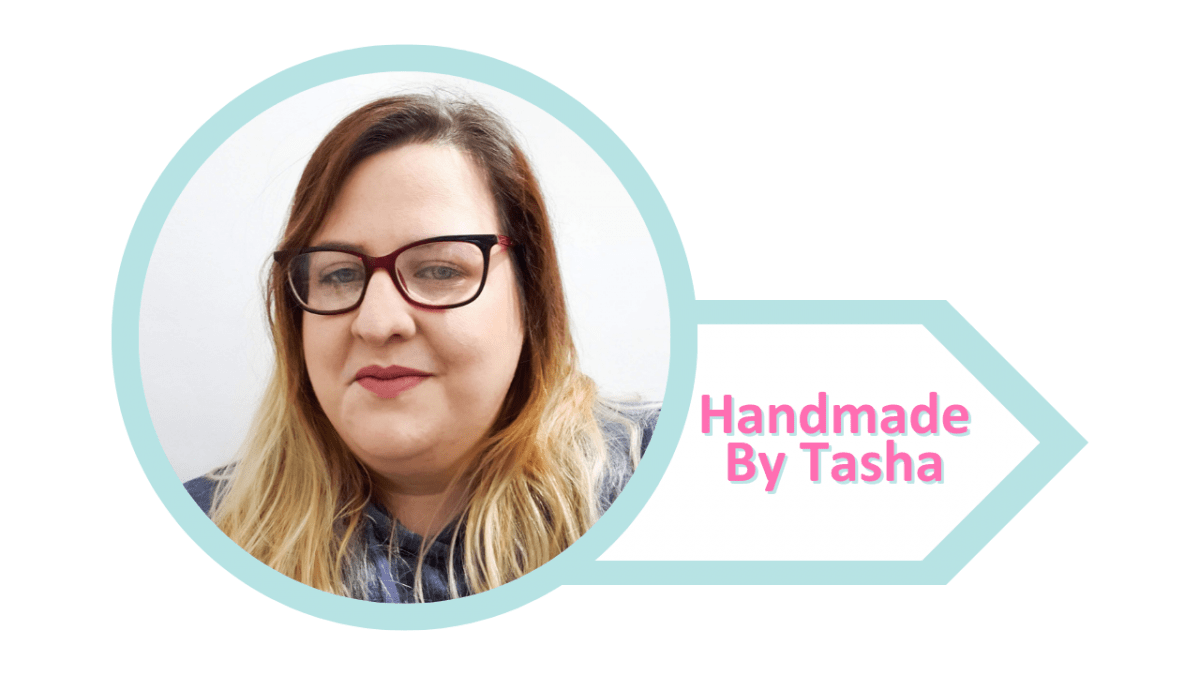 It's Tasha, and I'm back with another video inspiration for Heffy Doodle!
Today, I'm sharing a super easy hack for colouring your images with your inks & one cheap marker! It's like faux watercolour.
My video is linked towards the bottom of my post! 😁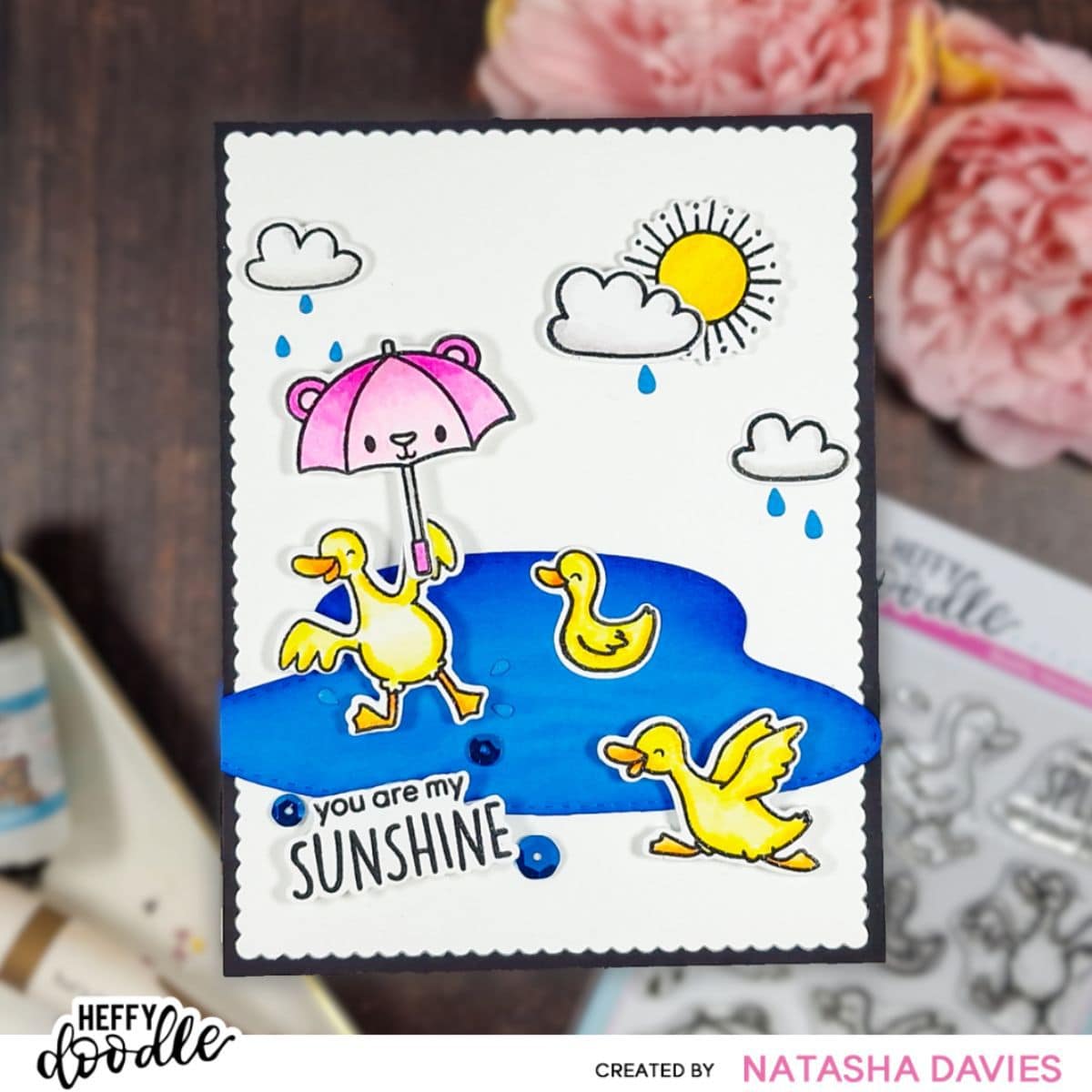 Choose inks that fit in the colour scheme you want; I go for Catherine Pooler inks for almost every technique tbh, so that's what I chose! You'll also need one or more Tombow ABT Clear water based markers. (I will list the colours that I used for each image.)
Faux Watercolour Technique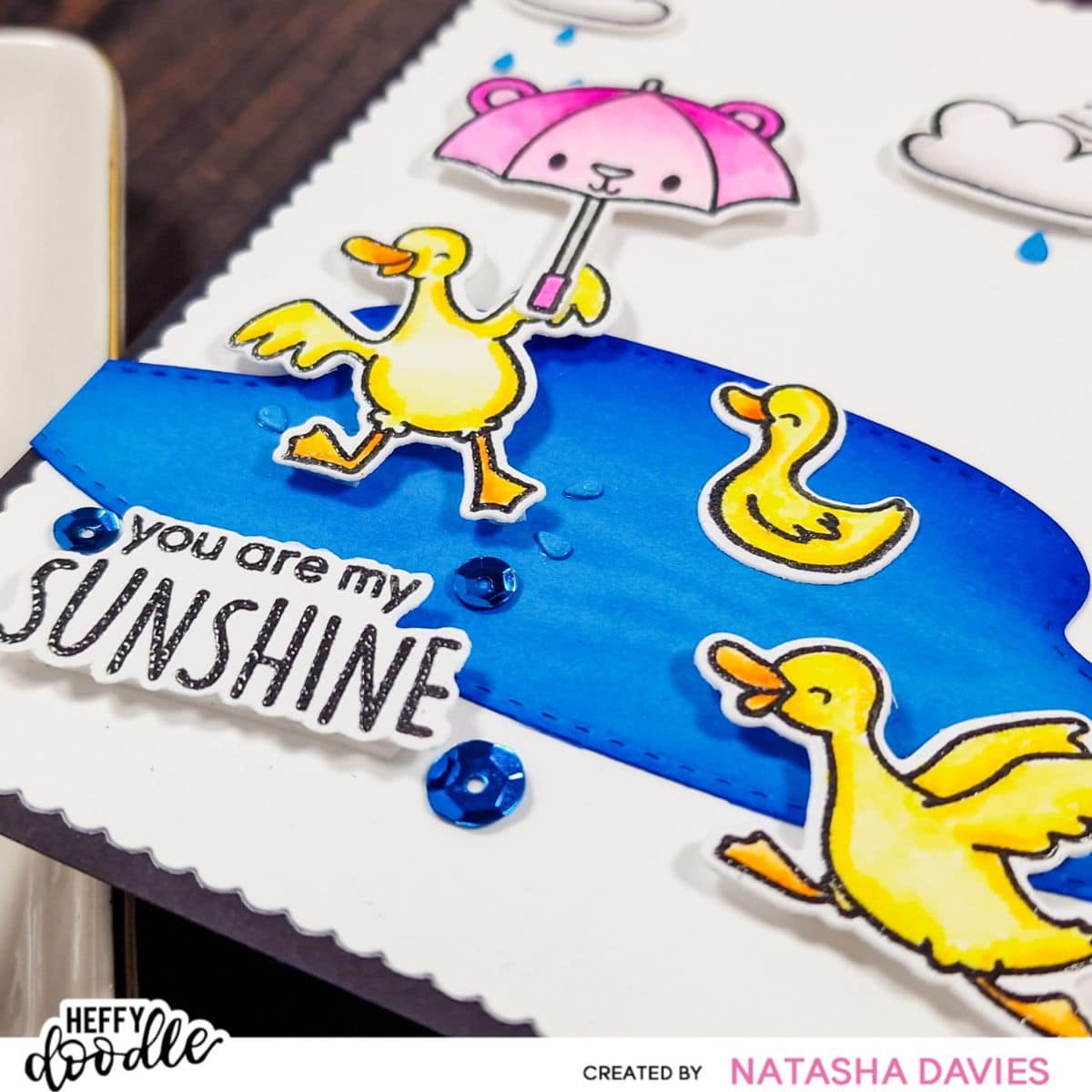 Stamp images and a sentiment from Quack Me Up onto the smooth side of some Distress Watercolour Cardstock with Versafine Onyx Black Ink. Cover with Clear Gloss embossing powder from WOW! Heat set until glossy!
Touch the brush tip of your Tombow marker onto your lightest ink, Chiffon (I like to use ink from the inside of my ink pad lid, as I always tap my blending tools off here so it's a great way to reuse that ink!) Colour the entire of your duck's body.
Go back into your ink and add more colour into the areas where your shadows would naturally be. Let it dry, before going back into those shadows with more of the ink; get a stronger colour by touching your marker directly to the ink pad.
Deepen the shadows by adding a darker colour of ink, Catching Rays. Blend it out with the lighter colour if you need to.
Use the second shade, Catching Rays, to colour the beak & feet, then go in with Orange Twist ink to add some contrast in the shaded areas.
Repeat the techniques to colour in all of your images. If you are switching between colours, just scribble the colour off on some scrap paper until clear. (There may be some slight staining but as long as the marker is clear on the cardstock it won't taint your next colour.)
Once dry, die cut all of your images with the Mini Die Cutting Machine.
Fussy cut your sentiment, 'bubble-cutting' round the letters to get a die cut effect.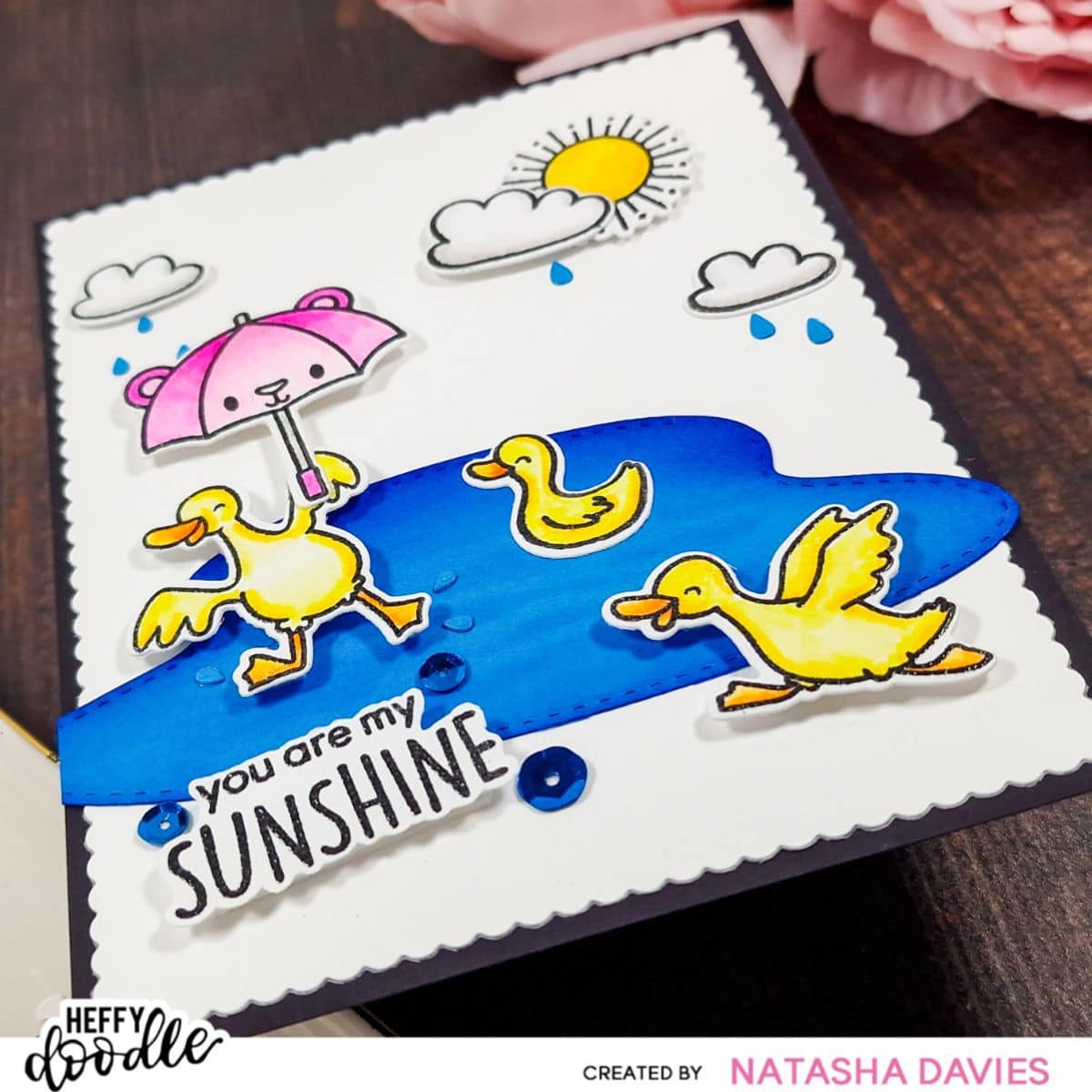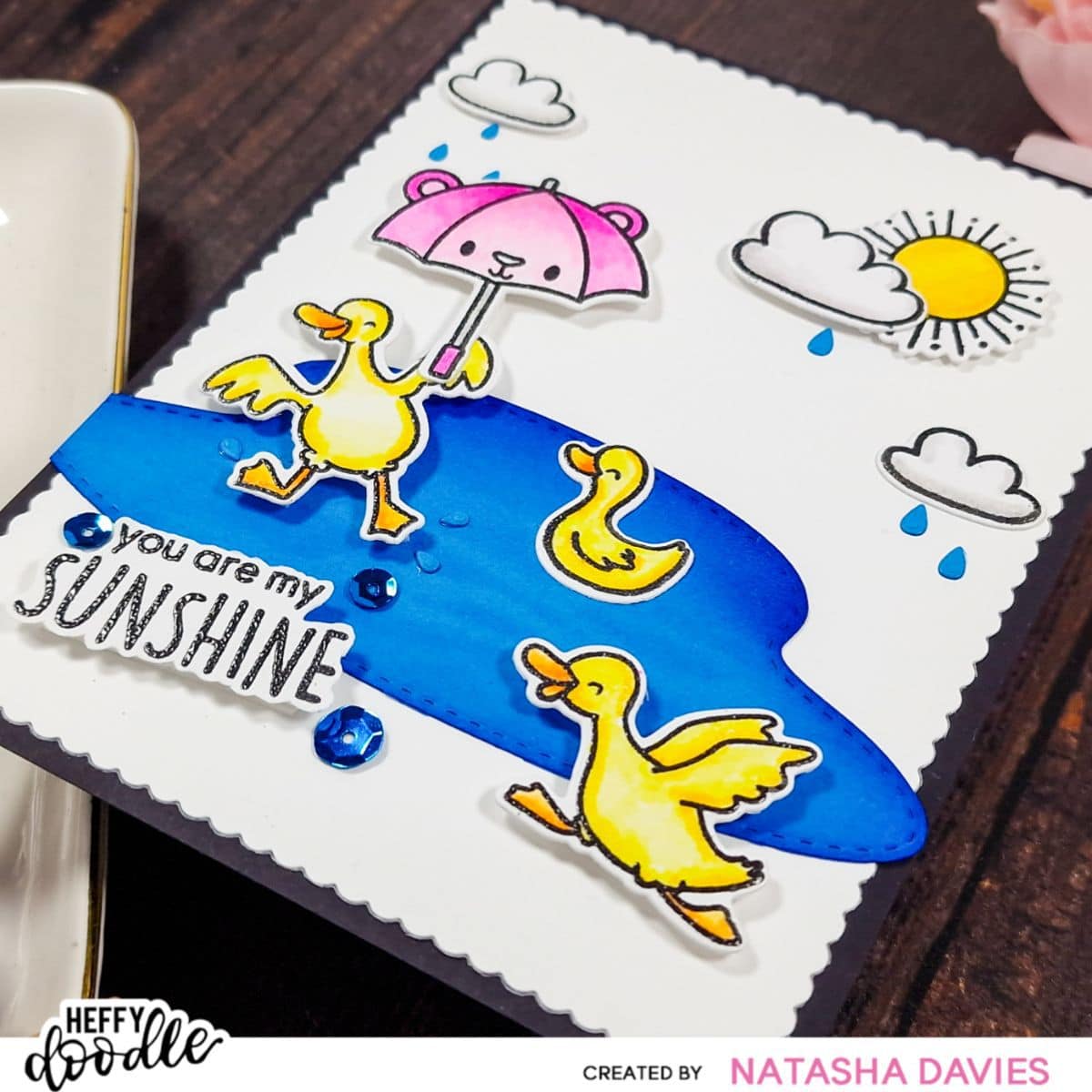 Assembling the card
Die cut the smaller Pond from Build A Pond die set from Cookie Monster cardstock. Also die cut some little water drops using Quack Me Up dies from the same cardstock. Set these tiny pieces aside.
Give some dimension to your water by ink blending Something Borrowed around the edge of the die cut. Then darken the smaller side, which will be further into the distance, using Suede Shoes.
Add some faint detail to the water using the Ripple Waves Stencil and the ink that is left on your blender. Go side to side when blending this very detailed stencil to get the best result.
Cut a panel of Neenah 80lb cardstock with the largest Mini Scalloped Imperial nesting die and layer this on top of an a2 panel of Oreo Crunch cardstock
Adhere your pond to the lower half with your Glubert adhesive and trim the edges at the edge of the black panel.
Use a mixture of Glubert liquid adhesive, thin foam adhesive & double thick foam adhesive to adhere all of the images in your scene, along with your fussy cut sentiment.
Use the tiny die cut drops of water as rain falling onto the scene and around your duck's as splashes of water.
Embellish with blue sequins from Starry Night Sparkle Mix.
Video Tutorial
Blog | Instagram | YouTube | TikTok
Thank you so much for spending this time with me!
Have a lovely, happy, safe & wonderful week!
Stay Crafty!
Byeee!
Supplies
Affiliate links are used where available; this is at no cost to yourself and I truly appreciate everyone who chooses to use my links to shop. Thank you

Starry Night Sequin Mix
Shop at:
HD | SBC

Mini Scalloped Rectangles Imperial
Shop at:
HD | SBC

Ripple Waves Stencil Set
Shop at:
HD | SBC

Build a Pond Dies
Shop at:
HD | SBC

Quack Me Up Clear Stamps
Shop at:
HD

Quack Me Up Dies
Shop at:
HD

Oreo Crunch Cardstock (5 pack)
Shop at:
HD

Cookie Monster Cardstock (5 pieces)
Shop at:
HD

Suede Shoes
Shop at:
CPD

Something Borrowed
Shop at:
SBCOM | CPD

Catching Rays
Shop at:
SBCOM | CPD

Pucker Up
Shop at:
SBCOM | CPD

Chiffon
Shop at:
SBCOM | CPD

Orange Twist
Shop at:
CPD

Pebble
Shop at:
SBCOM | CPD

Tombow ABT Blender
Shop at:
Amaz UK

WOW Dual Speed Heat Tool
Shop at:
WOW UK | WOW US | CS UK | SBC

WOW Clear EP
Shop at:
WOW UK | WOW US | CS UK | SBC