July 2, 2021
Dino-mite Light-up Volcano Slimline Card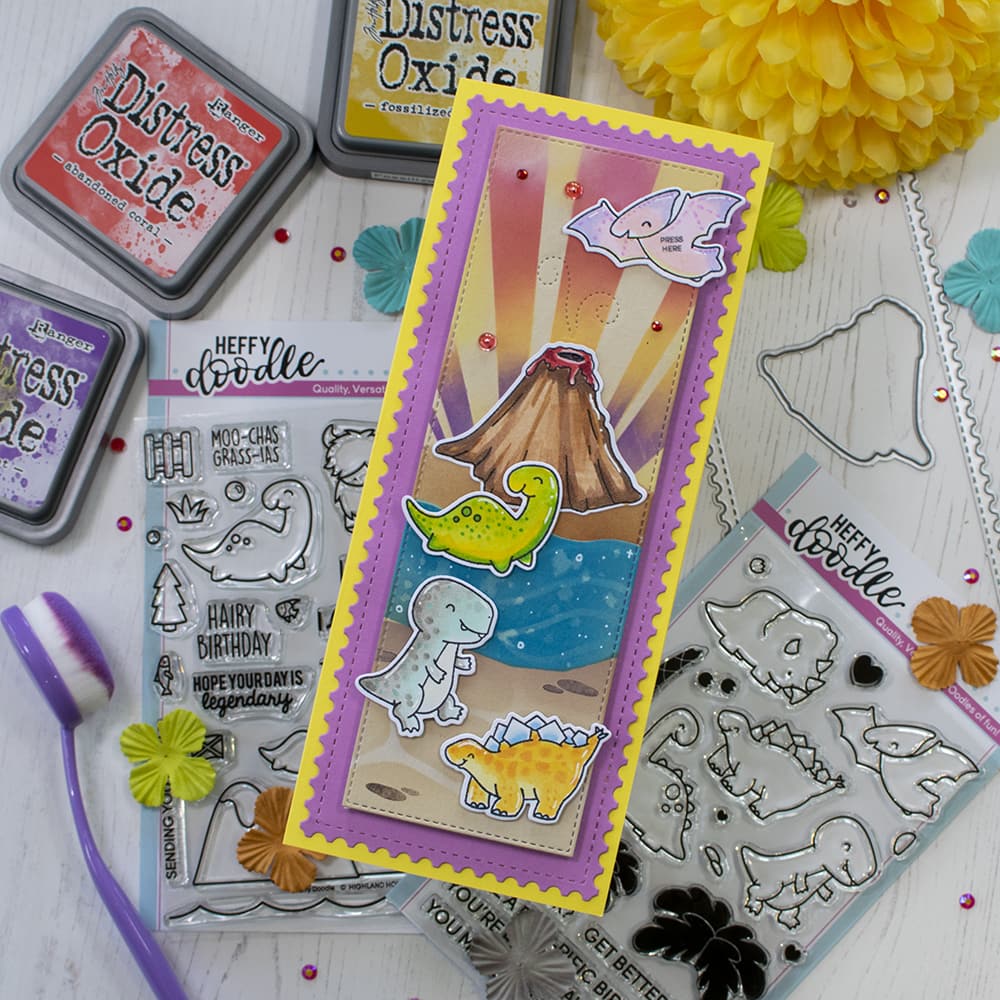 Hello Heffy Doodlers! Today I wanted to share a card I made during one of my livestreams over on my personal YouTube Channel – Hungry Heffy. Every Friday night at 9pm UK time I get crafty. So if you ever feel like joining me, you can Come Craft With Me! To see a real time video of how this card was made check out my livestream here.
To make this card I started with some Paint On paper from ClaireFontaine and die-cut a small slimline panel using the Stitched Slimline Trio. Then, I used some Distress Oxides with the Rays The Roof Stencil to create the funky coloured sky. I used the Stormy Seas Stencil to add some brown coloured soil in the area where I planned to place the volcano, then added a blue section to create a sea. On top of the blue section I used the Wave To Me Stencil to create some movement in the water. I also added some splatter!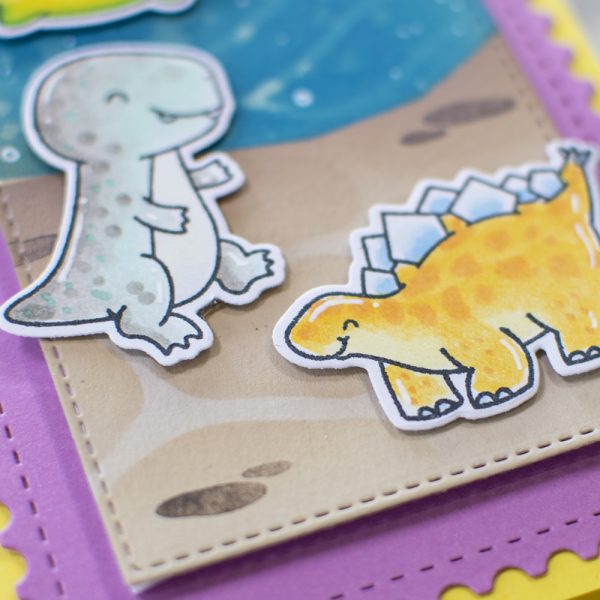 On the bottom part of my card I used the Stoney Maloney Stencil to create the ground. Then I added a couple of stones from the Dino Time Stamp set. Next I stamped my images onto Alcohol Marker Friendly Cardstock; the dinosaurs from Dino Time, the volcano from Geology Rocks, and Nessie from Highland Honeys. I coloured them in with a selection of alcohol markers from my stash. I love how these cute images all work together!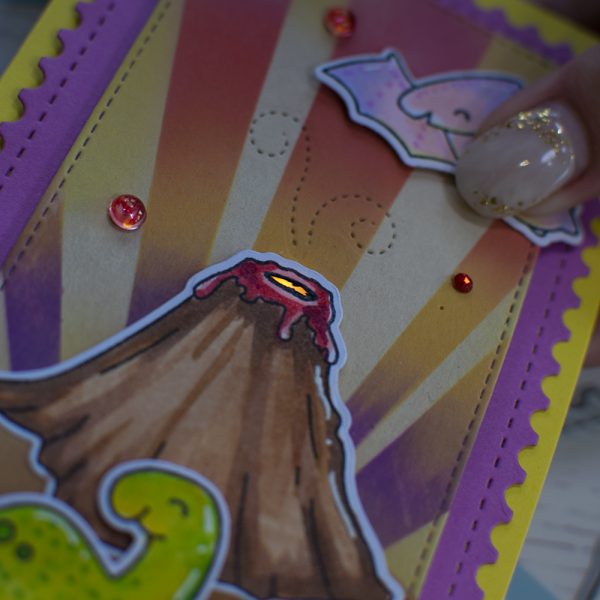 I had the idea to use some EZ-Lights to make my volcano erupt! I marked the spot on the card that would correspond with the volcano crater and taped my lights in place. Then, I added the battery holder underneath my pterodactyl – of course I used the 'Press Here' sentiment from the Interactively Yours Stamp set.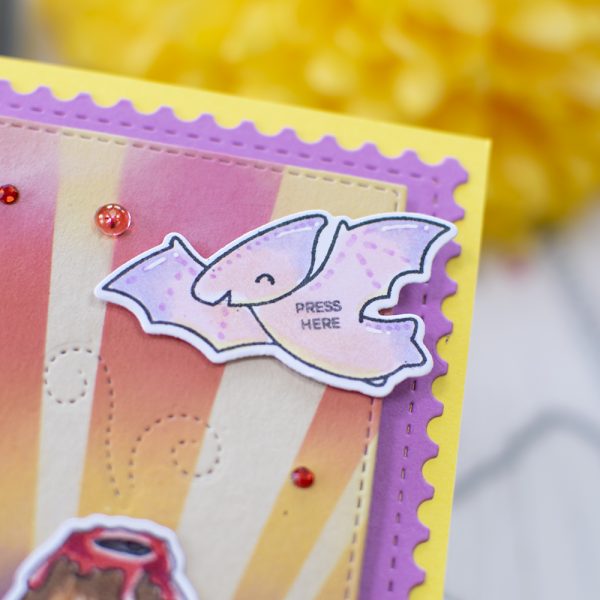 Can you see those stitched swirls? They are from the Geology Rocks Die set, so cool huh?
To assemble the card, I created a slimline card base using Heffy Doodle 8.5″ x 11″ Cardstock in Banana Split and created the postage edge panel from Wildberry coloured cardstock and the die from the Slimline Mini Mail die set.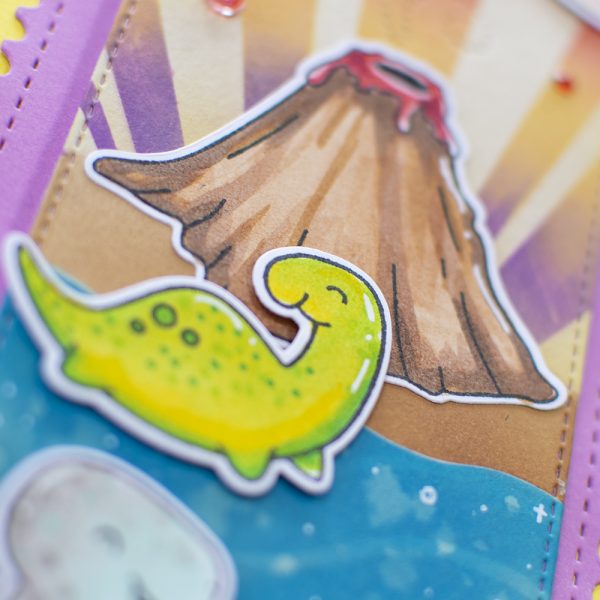 And that was it! If you want to see the card made in real-time, then you can check out the livestream here. Thanks for joining me!
Lesley